"You will know the truth,
and the truth will set you free."
~ John 8:32
"You are "gods";
you are all sons of the Most High."
~ Psalm 82: 6
"Your own will is all that answers prayer,
only it appears under the guise
of different religious conceptions to each mind.
We may call it Buddha, Jesus, Krishna, but it is only the Self, the 'I'."
~ Swami Vivekananda – Jnana Yoga
"To Know Thyself is to know the Whole."
~ Ron Rattner, Sutra Sayings
"You cannot teach an ego to be anything but egotistic,
even though egos have the subtlest ways of pretending to be reformed.
The basic thing is therefore to dispel, by experiment and experience,
the illusion of oneself as a separate ego."
~ Alan Watts
"If you could get rid of yourself just once, the secret of secrets would open to you. The face of the unknown, hidden beyond the universe would appear on the mirror of your perception."
~ Rumi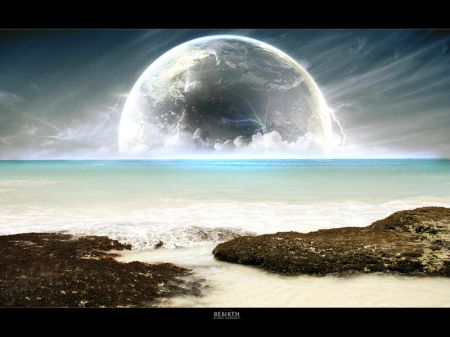 For millennia there has been a tacit taboo or 'conspiracy of silence' against disclosing to all Humankind our true spiritual and immortal identity.  

Except for those raised in so-called 'primitive' or indigenous societies, most people have been acculturated from time immemorial into societies with "an unrecognized but mighty taboo—[a] tacit conspiracy to ignore who, or what, we really are." ( Alan Watts: The Book, On the Taboo Against Knowing Who You Are, Introduction.)

From childhood we are taught to self-identify only with an illusory and disempowering ego image; with a separate name, gender, and story about who and what we are. We are taught that we are each born into Nature as limited beings; but, not that Nature is our nature, or that we are Beings of Light sharing limitless immortal common consciousness with all life-forms.

Nor are we ever taught the greatest "secret of secrets": that we are not mere powerless perceivers of our "reality", but also its co-creators – that we co-create our reality with our thoughts, words and deeds; that everything we think, do or say changes this world in some way; and, that this worldly "reality" is dependent upon the awareness with which we envision, experience and co-create it.

To experientially realize that greatest "secret of secrets" is to Know Thyself. And to Know Thyself, is to know the Whole – the Truth that will set you free.

But until now that greatest secret has been mostly suppressed and hidden, often by institutions and individuals seeking selfish hierarchical exploitation of our precious planet and all its life-forms and resources.

Until now ignorance of our true identity and immortality, has resulted in our hallucination of separation from Nature, from each other, and from our sole Self and spirit, with consequent destructive insanity, selfishness and suffering.   

But now, facing ominous and enormous ecological, interpersonal and international crises which cannot be resolved from the same levels of consciousness which created them, we are at long last being awakened from our delusion of separateness and powerlessness. Spurred by increasing suffering and awareness of imminent catastrophe, we are finally dispelling the ignorance which has spawned these crises.

And we shall soon reach a tipping point, when a critical mass of Humankind will have awakened to the "secret of secrets", uplifting all human consciousness and resolving harmoniously and compassionately the critical mess created by our prior unawareness of that "secret".

Thus awakened, we shall harmoniously, cooperatively and lovingly resolve our common crises for our common good.

And so it shall be!