"'But I don't want to go among mad people,' said Alice.
'Oh, you can't help that,' said the cat. 'We're all mad here.'"
~ Lewis Carroll
"Our separation of each other is an optical illusion of consciousness."
~ Albert Einstein
"When the world goes mad,
one must accept madness as sanity;
since sanity is, in the last analysis,
nothing but the madness on which the whole world happens to agree."
~ George Bernard Shaw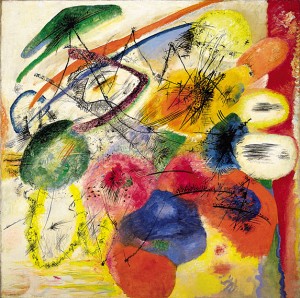 We live in an age of mental malaise.

The world now suffers an epidemic
of bi-polar paradigm disorder.

This condition begins to arise when people
futilely try to divide the Indivisible,
by everywhere drawing imaginary border lines –
like "us and them", "good and evil", "God and Satan" etc..

These border-line people then get mentally unbalanced
and feel dis-eased and threatened by people
'on the other side' of their imaginary lines.

Their border-line thinking is not logical, but pathological.
Bi-polar paradigm disorder is closely related to another
wide-spread mental disorder now afflicting
most of Humankind – Chronic Belief Syndrome.

Researchers are looking for a common cure for both afflictions;
a cure which will provide Humankind with "relief from belief".

However, they are presently unable to secure federal funding for their research project and don't believe that such a cure is imminent.


Ron's audio recitation of Bi-Polar Paradigm Disorder