"Do not lay up for yourselves treasures on earth,
where moth and rust consume and where thieves break in and steal,
but lay up for yourselves treasures in heaven,
where neither moth nor rust consumes
and where thieves do not break in and steal.
For where your treasure is, there will your heart be also."
~ Matthew 6:19-21
"For it is easier for a camel to go through the eye of a needle
than for a rich person to enter the kingdom of God."
~ Luke:18:25 ; Matthew 19:24
"Fools follow the desires of the flesh and fall into the snare of all-encompassing death; but the wise, knowing the Self as eternal, seek not the things that pass away"
~ Katha Upanishad 2:1:2
"Happiness resides not in possessions, and not in gold,
happiness dwells in the soul."
~ Democritus
"Wealth consists not in having great possessions,
but in having few wants."
~ Epictetus
"What really counts in life can't be counted."
~ Ron Rattner, Sutra Sayings
"Possessions, outward success, publicity, luxury – to me these have always been contemptible. I believe that a simple and unassuming manner of life is best for everyone, best for both the body and the mind." . . . . .
"The ideals which have lighted my way, and time after time have given me new courage to face life cheerfully, have been Kindness, Beauty, and Truth. The trite subjects of human efforts, possessions, outward success, luxury have always seemed to me contemptible."
"The most precious things in life are not those one gets for money". . . . . Money only appeals to selfishness and always irresistibly tempts its owner to abuse it. Can anyone imagine Moses, Jesus or Gandhi with the moneybags of Carnegie?"
~ Albert Einstein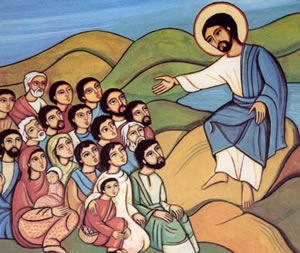 Do not cherish
that which will perish.

Do not treasure
fleeting pleasure –

Or what you can measure.

Do not believe
what you perceive;

And do not seek
what you can speak.

Seek the ineffable
and it is inevitable

That you will know
the Unknowable-

The Inconceivable!

That you will find –
Beyond your mind –

Eternal Peace!


Ron's audio recitation of Seek More Than Meets The Eye