"The essence of all wisdom is to know the answers to 'who am I?'
and 'what will become of me?' on the Day of Judgment."
~ Jalaluddin Rumi
"Knowing others is wisdom, knowing yourself is enlightenment."
~ Lao Tzu
"Know thyself – The unexamined life is not worth living."
~ Socrates
"Give up all questions except one: "Who am I?"  After all, the only fact you are sure of is that you are. The "I am" is certain. The "I am this" is not."
~ Nisargadatta Maharaj
"Ask and it shall be given; Seek and ye shall find."
~ Matthew 7:7
"You will know the truth,
and the truth will set you free."
~ John 8:32
"Who am I?
The quest is in the question.
 
The question is the answer."
~ Ron Rattner, Sutra Sayings
"An 'identity crisis' can be life's greatest opportunity,
because it raises life's most crucial question – "Who am I?"
~ Ron Rattner, Sutra Sayings
"That which permeates all, which nothing transcends and which, like the universal space around us, fills everything completely from within and without, that Supreme non-dual Brahman — that thou art."
~ Shankaracharya
"Sometimes the questions are complicated and the answers are simple."

~ Dr. Seuss
"What a liberation to realize that the "voice in my head" is not who I am. Who am I then? The one who sees that."
~ Eckhart Tolle
"So the question Who am I? is not an idle one.  How you answer the question will determine how you live the rest of your life.  It will determine the quality of your life."
~ Neale Donald Walsch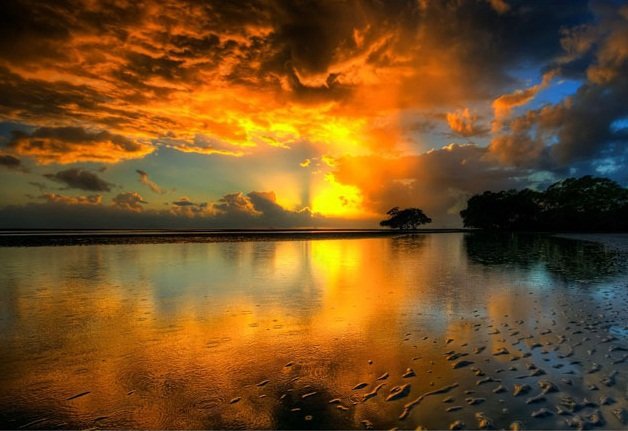 Asking The Ultimate Question: "Who Am I?"
Ron's recollections.
Have you ever deeply wondered about your true self-identity or urgently asked yourself, "Who Am I"?
Most of us, never inquire about our true self-identity, but we assume ourselves to be mere mortal physical life-forms with unique histories, separate from everyone and everything else.
Not until age forty two, did I ever ask myself or wonder "Who Am I"? Until then, I assumed that I was only my physical body, its thoughts and its story; that I was a middle-aged secular Jewish litigation lawyer, married, with two kids, born in Chicago and living in San Francisco.
But on New Year's Eve 1974-5, these assumptions were severely shaken. At a 'pot luck' dinner party, after unwittingly eating a large piece of cake laced with marijuana, I had a dramatically unforgettable out of body experience.
From a bedroom ceiling, I saw my body lying face down on a pillow, and saw each of my thoughts originating outside the body as a vividly colored kaleidoscopic form.
These perceptions seemed very real – not dreamlike or hallucinatory. And they irresistibly raised for me an urgent new question: "Who or what am I?"
I reasoned that if I was on the ceiling of the room, while my body was face-down on the bed, I couldn't be the body; and that if I was on the ceiling of the room, while my thoughts were appearing below me, I couldn't be the thoughts. And if not my body and not my thoughts, "Who or what am I?"
Thereafter, irresistibly and persistently I began pursuing this previously unexamined enquiry, with intense longing for an answer. This process has proved an enormous blessing which has changed my life forever. It has convinced me that "Who Am I?" is the most important question that anyone can ever ask; that by deeply reflecting on our true self-identity and persistently inquiring: "Who Am I?" we can ultimately experience a profound, life-enhancing psychological transformation process.
[See "At Mid-life, a Rebirth to a New Life ~ Ron's Memoirs"]
Historical overview.
Throughout history saints and sages of every tradition and culture – East and West – have counseled us to "Know thyself." In the West, this fundamental injunction was attributed to the Greek oracle consulted by Socrates and carved into the Temple of Apollo as: "Gnothi Seauton".
Eastern saints and mystics for millennia have taught that there is an ultimate goal of life – an 'enlightened' state of spiritual awareness bringing permanent happiness and freedom from all worldly bondage. Swami Yogananda Paramahansa, who brought Eastern wisdom to the West in the 20th century, called this spiritual goal "self-realization".
Who is this "Self" that we are counseled to know or realize?   How can we follow the advice of the saints and sages to "Know thyself", and so experience "self-realization"?
One of the principal methods to "Know thyself" suggested by mystics and sages is to inquire: "Who am I?" For example, ancient Indian sage Shankara said that spiritual "Knowledge cannot spring up by any other means than the inquiry: Who am I?".
In Hinduism, such self-inquiry is chiefly associated with Advaita-Vedanta, the oldest extant school of Indian Philosophy. Advaita means non-dualism and its teachings are essentially the same as those of Mahayana Buddhism. Both are aimed at experiencing non-dual Reality.
The ultimate answer to the question "Who Am I?" cannot come from intellect. We can know or realize our "self" only by intuitive experience of "Who Am I?". However, in the Hindu and Buddhist non-duality paths, powers of discrimination are used to transcend intellect and to reveal the Self via self-realization.
Conclusion.
In his Sermon on the Mount, Jesus said: "Ask and it shall be given; Seek and ye shall find." Thus, if we persistently ask "Who Am I?", the answer shall be given. And in seeking our true Self, we shall find our true Self – as Eternal Peace beyond understanding, and as timeless Joy beyond suffering.
And so it shall be!