How can we find lasting happiness?
Happiness is the meaning and the purpose of life,

the whole aim and end of human existence"

~ Aristotle
"From the moment of birth every human being wants happiness and does not want suffering. Neither social conditioning nor education nor ideology affects this. From the very core of our being, we simply desire contentment. Therefore, it is important to discover what will bring about the greatest degree of happiness."
~ H.H. Dalai Lama
"Happiness is your nature. It is not wrong to desire it.
What is wrong is seeking it outside when it is inside."
~ Sri Ramana Maharshi
"True happiness cannot be found in things that change and pass away. Pleasure and pain alternate inexorably. Happiness comes from the Self and can be found in the Self only. Find your real Self and all else will come with it."
~ Sri Nisargadatta Maharaj
"Seek first the kingdom of heaven,
which is within."
~ Matthew 6:33; Luke 17:20-21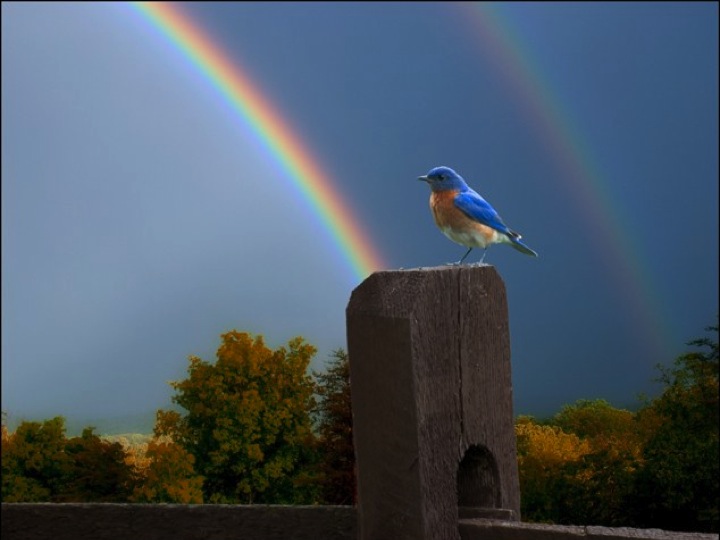 How can we find lasting happiness?


Q. How can we find lasting happiness?

A. Know your Self, and Be your Self.

Knowingly or unknowingly, everyone wants lasting happiness.

However, most seek it futilely in outside worldly pleasures which are always impermanent.

But, ever abiding Happiness is our true inner nature – our Self.

So to find lasting happiness we must look within, not outside.

There mindfully we can uncover and abolish all illusory unhappiness ideas which obscure awareness of our true Self – which is lasting Happiness – as LOVE.


Ron's comments on finding lasting happiness

Dear Friends,

Have you ever wondered why the world seems so crazy? Why so many people suffer from wars, poverty, illness, lack of basic life-sustaining necessities? Why in the richest nation on Earth, suffering is everywhere? Why even super-rich people often become lonely, depressed, addicted, or mentally ill?

Long ago I began thinking that inhumanely materialistic organization of human societies was unnecessarily causing widespread conflicts and suffering; that much individual pathology was being caused by widespread societal insanity.

In the 1950's I was deeply influenced by "The Sane Society" a brilliant philosophical analysis by author-psychotherapist Erich Fromm, about the pathology of 'normalcy' in our materialistic societies. In "The Sane Society" Fromm suggested that materialistic Western society was lacking in sanity; that the iniquities, inequities and disharmonies of entire societies were pathological, not just the seemingly separate mental illnesses of people therein.

But only after my mid-life change of life, did I begin deeply reflecting on root causes of such societal insanity and unhappiness. I began asking many new questions about our true identity and reality.

Thanks to continuing curiosity, and divine Grace, I have often been blessed with simple spiritual answers to mentally complicated questions about crazy behaviors in a crazy world; answers which have brought me ever-increasing happiness.

I've discovered that seemingly complicated questions about living a happy life can often be simply answered from elevated heart levels of awareness; that our experience of happiness depends upon our mental attitude, and upon self-identification as eternal spirit rather than as mere mortal bodies and their stories. And that, ultimately, lasting happiness can only be found within.

So I've shared the foregoing quotations and Q & A essay, to help remind us of perennially profound but simple answers to seemingly complicated questions about happiness and suffering, and to help us discover that lasting happiness as Love is our true nature.

May these writings help enable our experience of ever increasing inner happiness as Love in a seemingly crazy world. And since 'everything we think, do or say, changes this world in some way', may we 'contagiously' help heal this crazy world with Love –

As we realize that

"Love is the only sane and satisfactory answer to the problem of human existence."
~ Erich Fromm


And so may it be!

Ron Rattner