"If the doors of perception were cleansed
everything would appear to man as it is, infinite."
~ William Blake
"Our separation of each other is an optical illusion of consciousness."
~ Albert Einstein
'Time, space and causation are like the glass through which the Absolute is seen…
In the Absolute there is neither time, space, nor causation.'
~ Swami Vivekananda [Jnana Yoga]
"The key to growth is the introduction of higher dimensions of consciousness into our awareness."
~ Lao Tzu
"Consciousness is the basis of all life
 and the field of all possibilities.
Its nature is to expand and unfold its full potential.
The impulse to evolve is thus inherent in the very nature of life."
~ Maharishi Mahesh Yogi
"Consciousness is always Self-Consciousness.
If you are conscious of anything, you are 
essentially conscious of yourself."
~ Ramana Maharshi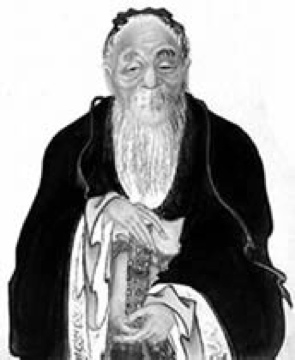 Human Consciousness?
Q. What is "human consciousness"?

A. Universal Awareness is the sole essence and Source of all life.

Human thought divides universal Awareness as a prism divides light.

So, "human consciousness" is a mental conception which seemingly circumscribes Universal Awareness.

"Human consciousness" is Universal Awareness conditioned by conception.



Ron's Comments on "Human Consciousness"
Dear Friends,
The above definition and quotations about "human consciousness" are reminders of our unlimited potential to expand and evolve.
At midlife I was spiritually awakened through Amazing Grace to self-identity as pure awareness, rather than as a mere mortal body, its thoughts and its story. That realization initiated an evolutionary process of inner transformation bringing previously unimagined blessings of peace and happiness, to be shared with others.
After initially self-identifying as pure awareness, I gradually surmised that Ron's awareness must be the same as that of every other sentient being; that I am not merely an individual consciousness separate as a person from other sentient beings, but Universal Awareness – the mysterious spiritual matrix and Source beyond space/time of all manifestation and all phenomena.
Thereafter I began wondering about seemingly differing space/time states of "human consciousness", and consciousness of all other life-forms.  For example I became curious about how human consciousness might differ from dog consciousness, cat consciousness, bird consciousness, fish consciousness, plant consciousness, insect consciousness, cell consciousness and perhaps even consciousness of apparently inanimate and lifeless forms like rocks and manufactured objects (like the 1976 Volvo blessed by my Guruji).
After much reflection, I decided that what we call "human consciousness" apparently differs from consciousness of other life-forms – which seem spontaneously harmonious with Nature – because most humans mistakenly perceive and think of themselves to be separate from each other and Nature due to what Einstein called "an optical illusion of consciousness". 
And I have concluded that all our ideas about so-called "states of consciousness" arise and subside in Infinite Awareness; that we are never in those states of consciousness – they are in us as Universal Awareness. ( See States of Consciousness )
From experience and intuition I've decided that we can increasingly experience elevated awareness – our true essence; and that we are blessed with infinite potential to collectively advance life on planet Earth.
In these critical times when humans are the only species creating huge ecological and other crises which disrupt and threaten life on our precious planet, it seems especially imperative that we bring expanded awareness of our true identity and potentiality into the world.
So the foregoing writings are respectfully offered to help encourage and inspire our collective participation in the elevation of "human consciousness" bringing universal peace, light, and love.
And so may it be!
Ron Rattner