"Sitting quietly,
doing nothing,
spring comes,
and the grass grows by itself"
~ Zen Proverb
"When no one's a "doer"
nothing's undone."
~ Ron Rattner, Sutra Sayings
"Life is a series of natural and spontaneous changes.
 Don't resist them – that only creates sorrow. Let reality be reality.  
Let things flow naturally forward in whatever way they like." 
~ Lao-Tzu
"By letting it go it all gets done. The world is won by those who let it go. 
But when you try and try, the world is beyond the winning."

~ Lao Tzu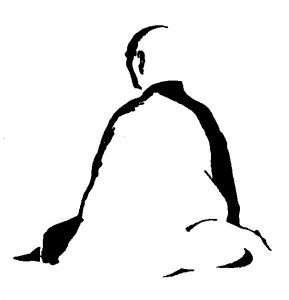 Nothings

Nothing is old,
if nothing is new.

Nothing is false,
if nothing is true.

Nothing's undone,
if there's nothing to do.


Ron's audio recitation of "Nothings"


Ron's explanation and dedication of "Nothings"
Dear Friends,
Of all writings and quotations on SillySutras.com I've been most inclined to appreciate (and sometimes compose) epigrammatic and enigmatic aphorisms, proverbs, sayings, and sutras, leaving interpretation to the reader/listener.
Thus, since discovering the pithy non-dualist teachings of the Taoist and Zen Buddhist spiritual traditions, I've especially appreciated them. And sometimes they've inspired composition of apt sutra sayings and verses which I 'channelled' during a ten year reclusive period after retirement from legal practice.
For example, from a Taoist or Zen perspective, (in addition to above "Nothings" verses) I've written:
Tao and Zen
are NOW,
not then.

Tao is now,
Tao is one,
Tao is doer,
Tao will be done.

Tao will be done.
So let Tao do it.

There's nothing to do,
nothing to say,
or nothing to know;
but to let go,
and 'go with the flow'.

There's nothing to say,
but words point the way.


The above-titled "Nothings" verses were previously posted online when I launched the SillySutras website in May 2010.

May their republication in 2019 rekindle our ever increasing realization of THAT –
timeless Truth beyond words, to which they point but cannot say or explicate.

And so may it be!

Ron Rattner