Questions and Speculations About Thought
"We are what we think.
All that we are arises with our thoughts.
With our thoughts, we make the world."
~Buddha
"A man is but the product of his thoughts;
what he thinks, he becomes."
~ Gandhi
"This world is wrought with naught but thought."
~ Ron Rattner, Sutra Sayings
"Inner infinity projects outer reality."
~ Ron Rattner, Sutra Sayings
"Whatever we think, do, or say, changes this world in some way."
~ Ron Rattner, Sutra Sayings
"Nothing's either good or bad,
but thinking makes it so."
~ Shakespeare

All thoughts,
are thoughts
about thoughts.
~ Ron Rattner, Sutra Sayings
When all thoughts cease,
we are at peace.
~ Ron Rattner, Sutra Sayings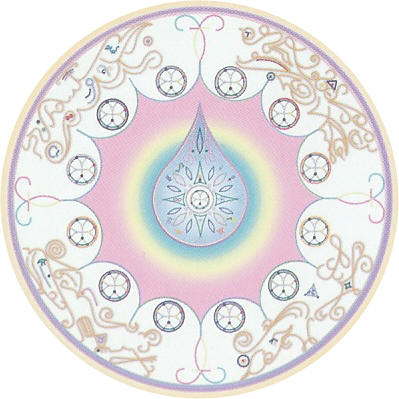 Questions and Speculations About Thought

Q. What is thinking?

A. A process in awareness.


Q. What do we think about?

A. Past thoughts.


Q. What are thoughts?

A. Subtle energy forms arising in and from Awareness.


Q. Is all thought taught?

A. Most thoughts are taught thoughts.

Q. Is "creation" a thought process?

A. Yes, this is a mental reality.

"This world is wrought with naught but thought."
"Inner infinity projects outer reality."


Q. Do we participate in "creation"?

A. Yes.

"Whatever we think, do, or say, changes this world in some way."


Q. Can thoughts be habitual, subliminal or subconscious?

A. Yes, insofar as human consciousness is clouded and limited.

Q. Are there thoughts beyond brains?

A. Yes. Thoughts are subtle energy forms. Energy's endless. So, thoughts can remain beyond the brain.

Q. Are thoughts "now" or "then"?

A. Thoughts are always from the past – ever "then", never "now";
while Life is "now" – ever now, never then.


Q. Are all your prior answers absolutely accurate?

A. God knows, I don't.