"We are what we think.
All that we are arises with our thoughts.
With our thoughts, we make the world."
~Buddha
"A man is but the product of his thoughts;
what he thinks, he becomes."
~ Gandhi
"This world is wrought with naught but thought."
~ Ron Rattner, Sutra Sayings
"Inner infinity spawns outer reality."
~ Ron Rattner, Sutra Sayings
"Whatever we think, do, or say, changes this world in some way."
~ Ron Rattner, Sutra Sayings
"Nothing's either good or bad,
but thinking makes it so."
~ Shakespeare

All thoughts,
are thoughts
about thoughts.
~ Ron Rattner, Sutra Sayings
When all thoughts cease,
we are at peace.
~ Ron Rattner, Sutra Sayings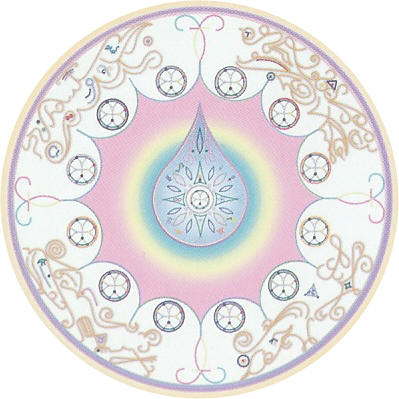 Ron's Introduction to His Ruminations and Speculations About Thought:

Until my mid-life spiritual awakening, I had accepted my thoughts and rational powers of discrimination as part of life associated with my physical body and brain, but never considered or understood the miraculous power of thought or the nature and importance of the thought process, or of what we call the mind.
 
Then, on New Years Eve 1974/5, I had a life changing (out of body) OOB experience in which I perceived each of my thoughts as a separate surreal vividly colored kaleidoscopic form.

Whereupon, after that OOB experience, I began to reflect deeply about the power and nature of thought.

Ultimately, from inner and outer experiences I surmised that our entire space/time/causality reality arises only from our projected thought forms; that our reality isn't 'real', but merely a holographic and kaleidoscopic theater of the mind which Albert Einstein correctly described as "merely an illusion, albeit a very persistent one"; and with his observation that "our separation of each other is an optical illusion of consciousness."

Mindfully watching my thoughts and learning to choose or still or them has been tremendously helpful in bringing me a happy life. And I have learned that happiness is a choice; that our thoughts can be powerfully important, and that "when all thoughts cease, we are at peace." 

Thus I've become convinced that learning to choose our thoughts and mental attitude can bring us great happiness. And I encourage you to join me in attentively watching, guiding, and stilling the mind.

To inspire your curiosity about our miraculous power of thought, its origins and potentials, and how it functions, here are some of my musings.

Questions and Speculations About Thought

Q. What is thinking?

A. A process in awareness.


Q. What do we think about?

A. Past thoughts.


Q. What are thoughts?

A. Subtle energy forms arising in and from Awareness.


Q. Is all thought taught?

A. Most thoughts are taught thoughts.

Q. Is "creation" a thought process?

A. Yes, this is a mental reality.

"This world is wrought with naught but thought."
"Inner infinity spawns outer reality."


Q. Do we participate in "creation"?

A. Yes.

"Whatever we think, do, or say, changes this world in some way."


Q. Can thoughts be habitual, subliminal or subconscious?

A. Yes, insofar as human consciousness is clouded and limited.

Q. Are there thoughts beyond brains?

A. Yes. Thoughts are subtle energy forms. Energy's endless. So, thoughts can remain beyond the brain.

Q. Are thoughts "now" or "then"?

A. Thoughts are always from the past – ever "then", never "now";
while Life is "now" – ever now, never then.


Q. Are all your prior answers absolutely accurate?

A. God knows, I don't.

These are Ron's ruminations and speculations and 'food for your thoughts'.