"In the end these things matter most:
How well did you love?
How fully did you love?
How deeply did you learn to let go?"
~ The Buddha
"Surrender is faith that the power of Love can accomplish anything
, even when you cannot foresee the outcome."

~ Deepak Chopra


"Love is the sacrifice of will.

If you cannot leave will behind

You have no will at all.
"
~ Rumi
"Setting aside all noble deeds, just surrender completely to the will of God.
 I shall liberate you from all sins. Do not grieve."

~ Bhagavad Gita

"By letting it go it all gets done.

The world is won by those who let it go.

But when you try and try, the world is beyond the winning."

~ Lao Tzu
"Knowledge is learning something every day.

Wisdom is letting go of something every day."

~ Zen Proverb
But ask the animals, and they will teach you,
or the birds of the air, and they will tell you;
or speak to the earth, and it will teach you,
or let the fish of the sea inform you. 
Which of all these does not know that the hand of the Lord has done this?
~ Job 12:7-9
"One touch of nature makes the whole world kin." 
~ William Shakespeare
"Nature is our nature;
honoring Nature is honoring your Self."
~ Ron Rattner, Sutra Sayings
We have nothing to surrender
But the idea
That we're someone,
With something
To surrender.
~ Ron Rattner, Sutra Sayings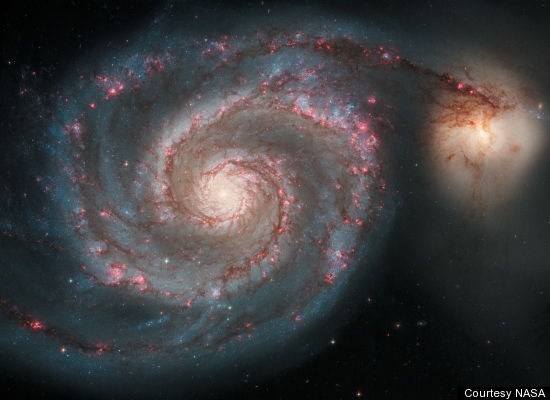 "Surrender: Let Go of Ego"

The idea of spiritual "surrender" is encapsulated in the maxims:

"Let go, and let God";
"Go with the Flow"; and
"Not my will, but Thy will be done".


Both Eastern and Western religious and spiritual teachings
stress the importance of allowing the inconceivably immense power of Nature, the Tao, or the Divine to guide our lives;

Of simply surrendering to Life, and allowing it to live us as it may.

Before surrendering, we may egoically think ourselves separate from other beings and life-forms, and that we are in ultimate control of our lives.

But, we more and more allow Nature, not ego, to guide us as we gradually realize that we are inextricably part of Nature, not separate from it, and that Nature Knows best and is in control.

Surrender is an inner process; an intuitional attitude rather than an outer act,

Arising gradually as we gain implicit trust and faith in Nature's supreme perfection.

And as our faith in Nature grows, ego goes.

We gradually lose the ego illusion of separateness from Nature, and ever more surrender to Life.

And when we become completely surrendered to the river of life– the timeless flow of existence– ego disappears:

Revealing that our true nature is Nature;

Revealing we are THAT, to which we have surrendered.


Ron's audio recitation of "Surrender- Let Go of Ego"




Ron's Explanation of "Surrender: Let Go of Ego"

Dear Friends,

In many messages I've explained that our mistaken inner self-identification as supposedly separate bodies, minds, and stories is what spiritual teachings call "ego", which they often identify as the greatest impediment to spiritual evolution and realization.

Many different concepts are used in such teachings to help us recognize and gradually end "ego" as an illusory prison of the mind. For example, the ideas of "ego" and "belief" are inevitably interrelated, because we can't maintain ego misidentification without mistaken beliefs about who or what we are.  
So, to "undo ego", we need to "seek relief from belief".

"Surrender" is another key concept interrelated with ego.  To transcend inevitable karmic sufferings and attachments from ego-mind misidentification we must let go and surrender our mistaken beliefs about who we think we are, to realize what we truly are – Divinity or Nature incarnate. Thus, surrendering and letting go of "ego" is a key evolutionary process ultimately leading to Self-realization of Divinity as sole Reality.

So Rumi tells us:
"There is no reality but God,
says the completely surrendered sheik, 
who is an ocean for all beings."

"How did you get here?
Close your eyes and surrender."

"They are the chosen ones who have surrendered."
"The hurt that we embrace becomes joy." 
~ Rumi
Hence, the foregoing quotations and my poetic explanation of "surrender" are all about lovingly letting go and surrendering "ego".

Dedication

These "surrender" writings
are deeply dedicated to reminding us 
of our critical need to let go of who we think we are 
as supposedly separated mortal entities,
so we can realize and BE what we truly are: 

ONE immortal Absolute Reality –
Eternal Life, Light, LOVE.

And so shall it be!

Ron Rattner