Synchronicities and Coincidences
"Synchronicity is choreographed by a great,
pervasive intelligence that lies at the heart of nature,
and is manifest in each of us through what we call the soul."
~ Deepak Chopra, Spontaneous Fulfillment of Desire
How can the divine Oneness be seen?
In beautiful forms, breathtaking wonders, awe-inspiring miracles?
The Tao is not obliged to present itself in this way.
If you are willing to be lived by it, you will
 see it everywhere,
even in the most ordinary things.

~ Lao Tzu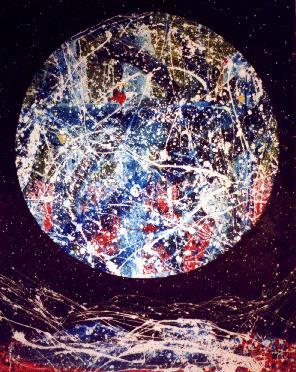 Synchronicities and Coincidences

Q. Why do coincidences and synchronicities in time often seem so noteworthy or meaningful?

A. They are emblematic reminders of Reality beyond time.

Time is how mind measures the immeasurable NOW.
Time is but a convenient conception of the mind.
Though convenient, time is not congruent with Nature – the Tao.

Tao and Zen are NOW, not then.
In Nature, all that ever is, was or will be is NOW,
and there are no "coincidences".

But, because time is a product of thought,
time is always then, not NOW,
and in time there are conceptual coincidences.

As we transcend conceptually living in past time,
and begin authentically living in the timeless present,
we notice more and more "synchronicities" or meaningful "coincidences" in our life stream.

These are Nature's 'bio-feedback' or 'radar' signals
that we are existing out of time and in the eternal NOW,
where there are no coincidences, just natural harmony and synchrony.

Without time, there can be no "synchronicity" or "coincidence" in time.

Because humankind lives mostly egoistically in time,
coincidences and synchronistic signs of timeless Reality
often seem so noteworthy or meaningful.


Ron's explanation of "Synchronicities and Coincidences"

Dear Friends,

SillySutras.com was launched in 2010 to honor my Guruji's request that I write and publish spiritual memoirs to "inspire many people". So all SillySutras website pages have featured (below the header logo) a tab-linked category titled "Ron's Memoirs". Also, "Synchronicity" is another tab-linked category on each website page, because I deem synchronicities to have been key to my spiritual stories. Synchronistic phenomena have empirically intrigued me since my midlife spiritual opening.

From repeated experiences of meaningful or noteworthy apparent coincidences in time, I have come to believe that my life has been guided by synchronicities, which I now notice with amazing frequency.

The foregoing post, "Synchronicities and Coincidences", suggests that these phenomena in time often seem noteworthy or meaningful because they are emblematic reminders of Reality beyond time. According to Einstein, time is "only a stubbornly persistent illusion"; a way of thinking rather than a condition in which we live.

Mystics tell us that as we evolve to subtler vibrational planes, we transcend time; that all is NOW; and that increasingly our thoughts may manifest instantly.

Without time as we experience it in this 'reality', there can't be any coincidence in time; nor can there be premonitions or fear of 'future' events, or remembrance of 'past' events. Materialist Western science, which is based on preempted and outdated pre-relativity paradigms, cannot adequately explain synchronistic coincidences and premonitions.

For reasons explained in numerous posts on SillySutras.com I have concluded that synchronicities are signs of subtle and ordinarily imperceptible dimensions into which we are inevitably evolving, individually and collectively.

So I regard synchronicities as scientifically significant spiritual experiences, impelling us to reconsider mainstream materialist science which fails to recognize overwhelming empirical evidence that consciousness and mind are independent of physical bodies; that our physical bodies and brains are not originators of consciousness and mind, but their receptors, tuners and transducers.

According to Deepak Chopra:
"Synchronicity is choreographed by a great,
pervasive intelligence that lies at the heart of nature,
and is manifest in each of us through what we call the soul."
~ Deepak Chopra, Spontaneous Fulfillment of Desire

Especially if you have ever wondered about 'miraculous' synchronicities or coincidences in your life, I hope that you may find this post helpful in your further reflections on their evolutionary significance.

And so may it be!
Ron Rattner