Posts Tagged 'Shri Ramakrishna Paramahamsa'
"Everything is determined, the beginning as well as the end,
by forces over which we have no control.
It is determined for the insect, as well as for the star.
Human beings, vegetables, or cosmic dust,
we all dance to a mysterious tune,
intoned in the distance by an invisible piper." . . . .
"Human beings in their thinking, feeling and acting are not free but are as causally bound as the stars in their motions."
~ Albert Einstein
"The assumption of an absolute determinism is the essential foundation of every scientific enquiry."
~ Max Planck
"God alone is the Doer.
Everything happens by His will."

~ Ramakrishna Paramahansa
Q. "Are only the important events in a man's life,

such as his main occupation or profession, predetermined,

or are trifling acts also, such as taking a cup of water or

moving from one part of the room to another?"

A.  "Everything is predetermined."

~ Ramana Maharshi 
"[T]here cannot be any such thing as free will; the very words are a contradiction, because will is what we know and everything that we know is within our universe, and everything within our universe is moulded by the conditions of space, time, and causation. Everything that we know, or can possibly know, must be subject to causation, and that which obeys the law of causation cannot be free."
"The only way to come out of bondage is to go beyond the limitations of law, to go beyond causation."
"This is the goal of the Vedantin, to attain freedom while living."
~ Swami Vivekananda – Karma Yoga
"In Hinduism, the very idea of free will is non-existent,
so there is no word for it.
Will is commitment, fixation, bondage." . . . .
"To be free in the world you must be free of the world.
Otherwise your past decides for you and your future."
~ Nisargadatta Maharaj
"There is only one central issue, crisis, or challenge for man,
which is, that he must be completely free.
As long as the mind is holding on to a structure, a method, a system, there is no freedom."
~ J. Krishnamurti
Ultimate freedom is not
freedom of choice,
but freedom from choice.
Ego is free to choose,
but is never free.
Self does not choose,
but is ever free.
~ Ron Rattner, Sutra Sayings
"Every Cause has its Effect;
every Effect has its Cause;
everything happens according to Law;
Chance is but a name for Law not recognized;
there are many planes of causation,
but nothing escapes the Law."
~ The Kybalion
"Every action, every thought, reaps its own corresponding rewards. 
Human suffering is not a sign of God's, or Nature's, anger with mankind. 
It is a sign, rather, of man's ignorance of divine law. . . .
Such is the law of karma: As you sow, so shall you reap. 
If you sow evil, you will reap evil in the form of suffering. 
And if you sow goodness, you will reap goodness in the form of inner joy."
~ Paramhansa Yogananda
"It is true that we are not bound. 
That is to say, the real Self has no bondage. 
And it is true that you will eventually return to your Source. 
But meanwhile, if you commit sins, as you call them, 
you have to face the consequences. You cannot escape them."
~ Ramana Maharshi
"Nothing perceivable is real. Your attachment is your bondage.
You cannot control the future.

There is no such thing as free will. Will is bondage.
You identify yourself with your desires and become their slave."

~ Nisargadatta Maharaj
"Free-will is a non-entity, a thing consisting of name alone."
"The will of man without the grace of God is not free at all,
but is the permanent prisoner and bond-slave of evil since it cannot turn itself to good."
"For grace is needed, and the help of grace is given, because "free-will" can do nothing."

~ Martin Luther – The Bondage Of The Will
In the mind there is no absolute or free will; but the mind is determined to wish this or that by a cause, which has also been determined by another cause, and this last by another cause, and so on to infinity.
~ Baruch Spinoza 
"The only difference between a human being and a stone rolling down a hill, is that the human being thinks he is in charge of his own destiny."
~ Baruch Spinoza
"There is no such thing as chance;
and what seems to us merest accident
springs from the deepest source of destiny."
~ Johann Friedrich Von Schiller
"There are no mistakes, no coincidences,
all events are blessings given to us to learn from."
~ Elisabeth Kubler-Ross
"Not my will but Thy Will be done."
~ Matthew 26:39; Luke 22:42
"We must believe in free will, we have no choice."
~ Isaac Bashevis Singer
"Man plans, God laughs" (Mann traoch, Gott Lauch)
~ Yiddish proverb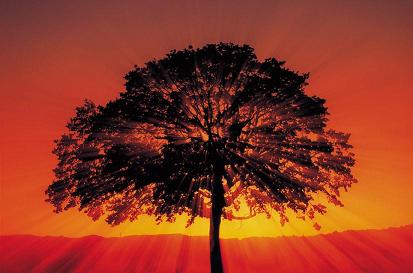 Free Will or Fate?

Q.  Do we have free will, or freedom of choice, or is our life predetermined or fated?

A.  Our experience of apparent freedom of choice or of predestiny depends on our evolutionary history and perspective.

In space/time ego/mind causality/reality, most "normal" people experience freedom of choice, and make decisions and plans about ostensible options in their lives. And some people consciously choose the attitude or state of mind with which they experience earth life. Because each person is unique, with a unique evolutionary perspective and personality, we each choose our life experiences differently. And as our self awareness becomes more focused, our free will powers increase.

But according to mystics, our belief in free will is ultimately illusory. For example, both Albert Einstein and Ramana Maharshi have asserted that every detail of worldly life "is predetermined." And Swami Vivekananda told us that "free will" is a self-contradictory concept; that with worldly will there can be no freedom, which is always constrained by the universal law of cause and effect. Similarly, Vivekananda's master, Ramakrishna Paramahansa, taught that
"God alone is the Doer.
Everything happens by His will."
Enlightened saints, sages, shamans and mystics for millennia have reported attitudinally transcending this ever impermanent world reality, and experiencing it as an illusory play of consciousness, sometimes called 'samsara' or 'maya'. Such masters do not self-identify mentally as only mere mortal embodied beings, but experientially as non-dual universal intelligence or spirit, which is the Source and essence of this ever impermanent world. 


They report realizing experientially – as Albert Einstein explained scientifically – that:
"Reality is merely an illusion, albeit a very persistent one;" [that] "space and time are not conditions in which we live, they are modes in which we think", and [that our separate self-identity] "is an optical illusion of consciousness." 

They define "freedom" as a timeless non-dual immutable spiritual Reality beyond thought or ego – beyond human comprehension, imagination, description or belief – which can only be known experientially, not mentally or rationally.

Free will requires ego/mind separation in space/time.

Since free will implies separation of one who wills or chooses from the objects of his/her will, there can be no free will or free choice without an imagined or conceived doer or chooser separate from objects of his/her actions or choices. And without time there can be no destiny of any supposedly separate doer or chooser.

Thus, in space/time causality/reality, as long as we self-identify as supposedly separate entities distinct from the apparent objects of our perceptions, choices or intentions, we have apparent freedom of choice, until we transcend separate self-identity and experience existence as universal choiceless and timeless awareness, or consciousness without an object.  [*See footnote]

So
Ultimate freedom is not
freedom of choice,
but freedom from choice.
Ego is free to choose,
but is never free.
Self does not choose,
but is ever free.
~ Ron Rattner, Sutra Sayings



But, our ego/mind exercise of apparent freedom of choice creates karmic causes and conditions which can keep us believing in the "optical illusion" – that we are separate entities rather than ONE infinite Potentiality. And with the law of karma we reap as we sow. According to Swami Yogananda,
"If you sow evil, you will reap evil in the form of suffering. If you sow goodness, you will reap goodness in the form of inner joy."

With Self realization there is transcendence of illusory separate self-identity; whereupon there remains only Being – only Infinite Potentiality – with no separate someone to will or intend or separately experience anything in time.



Thus, upon total transcendence of separate entity identity, there is no free will or free choice, nor is there time in which karmic fate or destiny unfolds –


Only choiceless "Freedom",

Ever
 
NOW!


Footnote.

*According to Eastern philosophies, Karma is universal law of cause and effect applied at subtle levels to everything we think, do or say during repeated reincarnations as supposedly separate beings. A similar concept is implicit in Western teachings that we reap as we sow [e.g. Galatians 6:7-9]


Ron's Reflections on Free Will or Fate.

After my midlife change of life, I reconsidered all prior paradigms about self-identity, reality, free choice or predestiny, and began entertaining intriguing ideas about reincarnation and karma.   After experiencing my self-identity as universal consciousness, gradually I realized that space/time reality – which previously I had considered as the only reality – is an ever impermanent projection of universal intelligence which is the essence and matrix of all worldly phenomena.

Ultimately, I concluded that  space/time "reality" is a digitally preprogrammed simulated world – a "holographic theater of the mind";
so that space/time "reality isn't really real".

But even though it appeared to me that "reality isn't really real", like all other "normal" people I've lived this lifetime mostly behaving as if this crazy space/time world is very real – yet  ever aware of a deep intuitive aspiration to be 'in this world but not of this world'.  And I've never stopped wondering with great curiosity about how and why space/time reality was created and why we are here.    

For example, on returning to San Francisco from a February 1977 miraculous week in New York  where I amazingly experienced many previously foreseen events, I began wondering:
"What is time?"
"Are there really any coincidences or accidents, 
or is everything that happens to us predestined by laws of causation or karma?"
"Do we really have free will as most people believe?
And if so, what free will?"

Forty years since then, I am still uncertain about answers to those mysterious perennial questions.  But many aphorisms, essays and poems reflecting my theories, intuitions and speculations about them, are posted with apt quotations on SillySutras.com. 

Thus I have posted the above quotations and Q and A essay about free will or fate, proposing that karmically and cosmically our lives are predetermined, but that morally we must live as if we have freedom of choice to heal the world.  

I suggest that cosmically free will is an illusionary aspect of Nature's predetermined evolutionary 'incentive system'; that we are subjected to inevitable earthly sufferings which motivate us to transcend them by choosing to improve or peacefully accept our life's circumstances.  Thus, I think that Nature's determinism promotes evolution by fating us to make apparent choices, individually and collectively, which ultimately will advance human consciousness until we experientially realize our essential common self-identity beyond death as Infinite Potentiality – Universal spirit, Being, Awareness, Bliss, Eternal Life, Light, LOVE.

Mostly I agree with Einstein's Mystical Views on Free Will or Determinism: that 'God doesn't play dice', so
"Human beings in their thinking, feeling and acting are not free but are as causally bound as the stars in their motions." 
[* See commentary footnote]

Assuming predestination while always acting morally can help us find happiness.

Whether or not we agree with Einstein and rare mystics that what happens in space/time reality is like a preprogrammed dream predestined by mysterious karmic causes and conditions, I have found that assuming predestination, while always acting morally, can help us find happiness. We can experience ever growing peace of mind by more and more accepting each moment with the attitude that it could not be otherwise, and that it is happening in the best way and at the best time – as an evolutionary incentive and opportunity. 

Gradually we can thereby accept inevitable difficulties as evolutionary opportunities, without remorse or regret about the past, or worry or fear of the future.  This attitude of assuming everything as predestined has helped me experience ever increasing equanimity and contentment, and to enjoy countless unplanned synchronistic meetings with ordinary people as 'holy encounters' with divine beings wearing 'space/time soul suits'.

Conclusion.

So, whether or not we believe in spiritual evolution or predestiny, I invite your careful consideration of the above quotations and essay.  I hope these ideas can help all of us find increasing happiness by accepting inevitable difficulties as evolutionary opportunities, and by finding blessings in unplanned events and interactions with others.  

And if we do accept predestined karma, let us remember that
when we sow love, we harvest happiness.

Accordingly, (whether or not predestined) I invite you to join with me frequently in the heartfelt affirmation which appears atop every SillySutras.com page.

"Infuse us, enthuse us, and use us, to bless all life as Love!"

And so shall it be!

Ron Rattner


Commentary Footnote.

*Until his death in 1955, Albert Einstein rejected the "uncertainty" principle of quantum mechanics advanced by most respected physicists of his time. Einstein stubbornly maintained his view, consistent with ancient mystical insights, that 'God does not play dice with the universe'; that the principle of cause and effect (or karma) pervades the phenomenal Universe without exception; that the ideas of chance or "uncertainty" arise from causes and conditions not yet recognized or perceived.
Some quantum physicists now suggest that recent non-locality experiments show that Einstein erred in rejecting quantum uncertainty theory; that these experiments support what Einstein rejected as "spooky action at a distance".  However, it is still possible that quantum physicists' ideas of chance or "uncertainty" arise from predetermined causes and conditions not yet recognized or perceived by mainstream science.
"Crying to God for five minutes is equal to one hour of meditation."
"The state that we attain by calling and crying to God is equal to the bliss that the yogi experiences in samadhi."
~ Mata Amritanandamayi  (Ammachi)
"The fruits of the inner man begin only with the shedding of tears.
When you reach the place of tears,
then know that your spirit has come out from the prison of this world
and has set its foot upon the path that leads towards the new age."
~ Saint Isaac of Nineveh
Introduction.
After receiving
shaktipat
from my venerable Hindu Guru, Shri Dhyanyogi Madhusudandas (Guruji), I entered a new life phase as a devotional "born-again Hindu", and for many years thereafter I faithfully followed Guruji's kundalini maha yoga practices. But, especially after Guruji returned to India in 1980, I synchronistically met and spent memorable time with other spiritual teachers, in addition to Guruji's successor,
Shri Anandi Ma
, while always maintaining my heartfelt inner relationship with Guruji – above all other teachers.
So in writing these memoirs, as requested by Guruji, it is appropriate that I tell you about some of these other teachers.
Elsewhere I have described my 1982 India pilgrimage experiences, including my darshan with Sathya Sai Baba. I told how Sai Baba hit my head three times uttering
"Enough!" "Enough!" "Enough!"
while I was crying uncontrollably; that I was left in a state of confusion about my pronounced devotional crying tendencies. (see
https://sillysutras.com/darshan-of-sathya-sai-baba-rons-memoirs
/)
My confusion about crying for God lingered until it was memorably dispelled years later during darshan of another well known spiritual personality – Mata Amritanandamayi or Ammachi – now known for hugging millions of people worldwide.
Here's what happened.
Crying Darshan With Mata Amritanandamayi [Ammachi].
After returning from the 1982 India pilgrimage I occasionally meditated at the San Francisco Sai Baba Center. Early in 1987 Timothy Conway, a friend and former president of that center, called asking if I would host at my apartment a program about an Indian woman spiritual teacher, Amritanandamayi or Ammachi, who was then largely unknown in the US. He explained that Ammachi would soon be making her first US visit, and that a small group of her devotees from India were seeking a San Francisco venue for an advance promotional program about her; that as a favor to them he was calling me since Sai Baba Center rules precluded holding the program there.
At that time I was living in semi-seclusion and had hosted no large gatherings in the seven year period since Guruji left my apartment. Guruji was eternally enshrined in my heart, but I remained open to learning from other spiritual teachers. So I hosted at my high-rise hermitage the first San Francisco public program about Amritanandamayi, at which some of her earliest devotees shared films and stories about Ammachi's unusual history and devotional path. One of them, Neal Rosner (Nealu), Ammachi's first Western male disciple, had just published a memoir which I acquired and read.

I learned then that Ammachi had been an abused child of an Indian fisherman's large family in a remote and primitive village in Kerala; that after constantly calling and crying for the Divine, she had manifested many extraordinary spiritual tendencies and that, ultimately she had become a noteworthy trance channel displaying Krishna and Kali energies or moods (bhavas) to the enthrallment of villagers and visitors, some of whom – with her encouragement – had begun considering her a saint or avatar.

Thereafter, on Ammachi's arrival in the Bay area, I attended one of her first public darshans at which I unforgettably learned about her devotional path of crying for God. Unknowingly I had been following that path since my spiritual awakening. (see https://sillysutras.com/kundalini-crying-for-god-and-other-kriyas-rons-memoirs/ )

By that time I'd become a spiritual friend of pundit Pravin Jani, father of Guruji's successor Shri Anandi Ma. Pravinji had moved with his family from Bombay to Berkeley, and together we attended an Ammachi darshan at a small house in Oakland. On our arrival, the darshan room was filled with others and there was little remaining seating room. So we sat in a far corner of the room behind the elevated throne-like chair where Amma was receiving visitors with hugs and compassionately answering their spiritual questions.

As I sat in that warm spiritual ambience I experienced a heartfelt meditative state, and tears began trickling – not 'torrentially' but steadily. On observing Amma hugging each person who approached her, I felt content to sit and savor that devotional environment, with tears constantly seeping from my often closed eyes. But I was not inspired to go up up for a hug.

After so sitting for some time without intending to approach Amma, one of her attending swamis came and aroused me from my meditative state, quietly saying "Mother asks that you come up for darshan." Respectfully, I complied with that request, anticipating a quick hug and, perhaps, some blessed fruit ("prasad"). But that is not what happened.

Instead, while lovingly embracing me in her arms and then in her lap, with my tears still seeping, Ammachi gave an extended discourse on the evolutionary importance of crying for God. (Her words spoken in Malayalam were translated by a swami.) After perhaps twenty minutes she concluded her talk referring to me still in her embrace, saying: "If you can cry like him, you've won the spiritual sweepstakes."

The Path of Tears.

Dramatically encouraged by Ammachi, I never again doubted the immense blessing of my spontaneous devotional longing and crying for the Divine. And with curiosity sparked by Ammachi's discourse, I later found similar teachings from other spiritual teachers in various traditions. (see https://sillysutras.com/the-emotion-devotion-crying-for-god/ ) Especially resonant were teachings of nineteenth century Indian holy man Shri Ramakrishna Paramahamsa, with whom I had developed inner rapport after my unforgettable 1982 deja vu experience at his Dakshineswar residence place.

Ramakrisha, who had cried torrential tears for the Divine Mother, taught:
"[I]f you weep before the Lord, your tears wipe out the mind's impurities of many births, and his grace immediately descends upon you. It is good to weep before the Lord." – "Devotional practices are necessary only so long as tears of ecstasy do not flow at hearing the name of Hari. He needs no devotional practices whose heart is moved to tears at the mere mention of the name of Hari."
After receiving shaktipat initiation from Guruji and the spiritual name "Rasik" – "One engrossed in devotion", I had continuously kept yearning and often spontaneously calling and intensely weeping for the Divine. So, encouraged by Ammachi, Ramakrishna and others I was much attracted to Ammachi's path of heartfelt singing and calling to the Divine, and was strongly motivated to see her again. And I did.

Years of tears with Ammachi.

For the next seven years after that first darshan I saw Ammachi during her bi-annual visits to the US and, in her absence, I often attended meditation programs at her nearby San Ramon ashram. Also, on my retirement, in February 1992 for several weeks I visited Ammachi's Kerala, India ashram, since my daughter Jessica was then an ashram resident known as "Yogini".

Though often I cried intensely for the Divine at Ammachi's darshans, unlike most others there I usually was not motivated to receive her hugs. But in her presence I enjoyed marvelous devotional meditations, with tears, laughter, singing, and occasional spontaneous dancing to Amma's bhajans. Thus through Ammachi I received bountiful blessings for which I am eternally grateful.

Prelude to a new life era.

At first I experienced an exceptionally powerful devotional ambience around Ammachi. And I was much moved by her soulful singing of bhajans calling to the Divine. However, my experience of devotional blessings around Ammachi and my enthusiasm for her darshans gradually diminished and eventually ended in distressing disillusionment.

After a while there seemed to be less and less pure heartfelt energy coming to me from her music and her presence. Ultimately it seemed that the music degenerated from being powerfully authentic to almost banal.

And as Ammachi attracted more and more followers, I perceived a growing cult of personality and materialistic atmosphere around her which greatly agitated and offended my pronounced egalitarian inclinations and aversions to spiritual organizations emphasizing "adulation of the incarnate" over "adoration of the Infinite".

Also, though initially I always had felt energized by Ammachi's darshan environment, after a while subtle energies there were more and more flowing from me, rather than to me. So, unlike my experience with Guruji, I was sometimes enervated rather than elevated after Ammachi darshans. This was especially noteworthy when I visited Ammachi's Kerala ashram in 1992.

Moreover, I ultimately learned of private behaviors associated with or sanctioned by Ammachi which contradicted and belied her outer image and public pronouncements, and which so greatly disturbed me that I began regarding her as a flawed or false guru and not as a purported divine incarnation or avatar. (see Epilogue)

But like my traumatic marriage dissolution, the traumatic dissolution of my faith in Ammachi has proven to be a great disguised blessing which sparked an important new transformative life phase of reliance on inner rather than outer authority. (see e.g. my essay "I've Found A Faith-Based Life")

Epilogue.

Because I spent seven important years at Ammachi darshans I feel obliged to write about those years in fulfillment of my obligation to Shri Dhyanyogi, my beloved guru, who requested that I write and publish my spiritual memoirs.

Until now I have been reluctant to publicly share my distressing disaffection with Ammachi and her organization. I did not wish to discourage other devotees with different perspectives, some of whom are friends. But I now feel morally impelled to tell my truth, with the intention of helping others who might learn from my experience.

Moreover, I feel morally impelled to share elsewhere my observations which support credibility of a recently published critical book about Ammachi.

Gail Tredwell (aka "Gayatri" or "Swamini Amritaprana"), who for twenty years was Ammachi's revered first and closest Western female devotee, has just published a memoir entitled "Holy Hell, A Memoir of Faith, Devotion and Pure Madness" containing many shocking but credible revelations.

Some of Gail's revelations are consistent with my observations and corroborate an incident which was my "last straw" with Ammachi, to be explained in another memoirs chapter. Moreover, some of her credible revelations are so shocking that I feel they should be seriously considered by those who may be contemplating relationships with Ammachi and her organization, or with other hierarchical religious or spiritual organizations.

As a long-time former litigation attorney deeply dedicated to social justice and with skills in evaluating credibility of witnesses, I read Gail's book, initiated extended phone conversations with her, and discussed her allegations with other yet anonymous witnesses. I have found Gail to be a sincere, honest and accurate percipient witness.

Nonetheless, the MA Centers organization has attacked Gail's character by asserting that she is "a troubled individual" whose writings are "completely untrue and without a basis in fact or reality". Since I am quite convinced that Gail's memoirs are absolutely true, I find deeply offensive an ad hominem attack on her by those to whom she selflessly dedicated much of her adult life, and I feel dharmically impelled to support Gail's credibility.