Posts Tagged 'Thomas W. Campbell'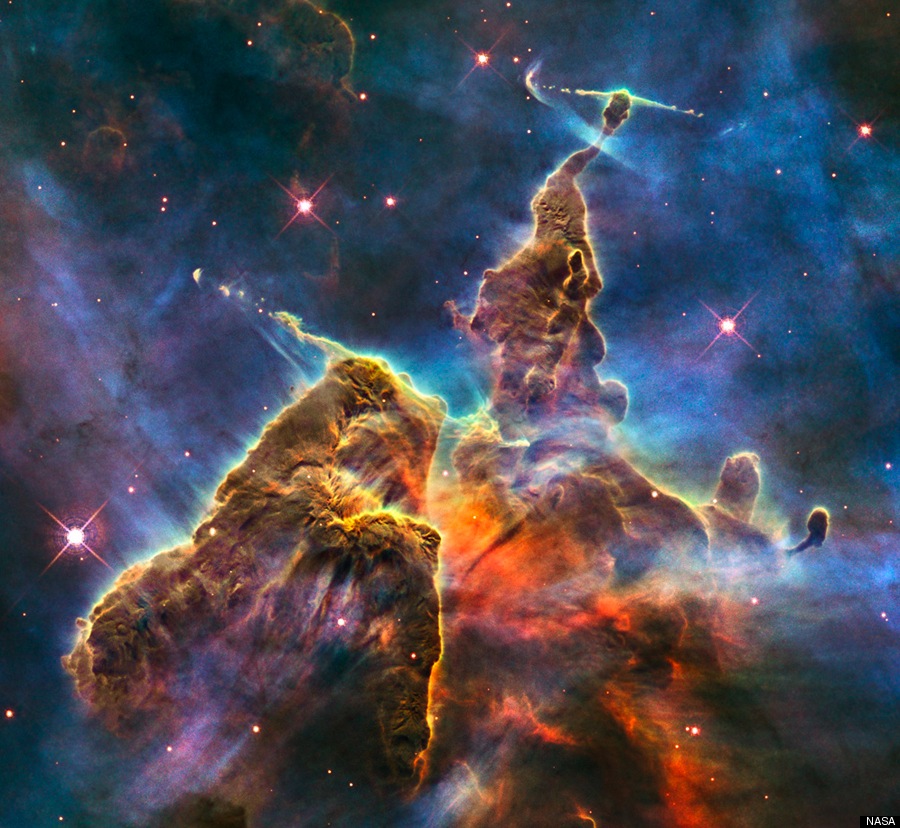 "A wise man, recognizing that the world is but an illusion,
does not act as if it is real, so he escapes the suffering."

~ Buddha
"Time, space and causation are like the glass through which the Absolute is seen. In the Absolute there is neither time, space nor causation."

"Science and religion will meet and shake hands…When the scientific teacher asserts that all things are the manifestation of one force, does it not remind you of the God of whom you hear in the Upanishads? Do you not see whither science is tending?"

~ Swami Vivekananda – "The Real and the Apparent Man", 1894 lecture
"I regard consciousness as fundamental. I regard matter as derivative from consciousness.
We cannot get behind consciousness. Everything that we talk about, everything that we regard as existing, postulates consciousness."

~ Max Planck, Nobel Prize-winning physicist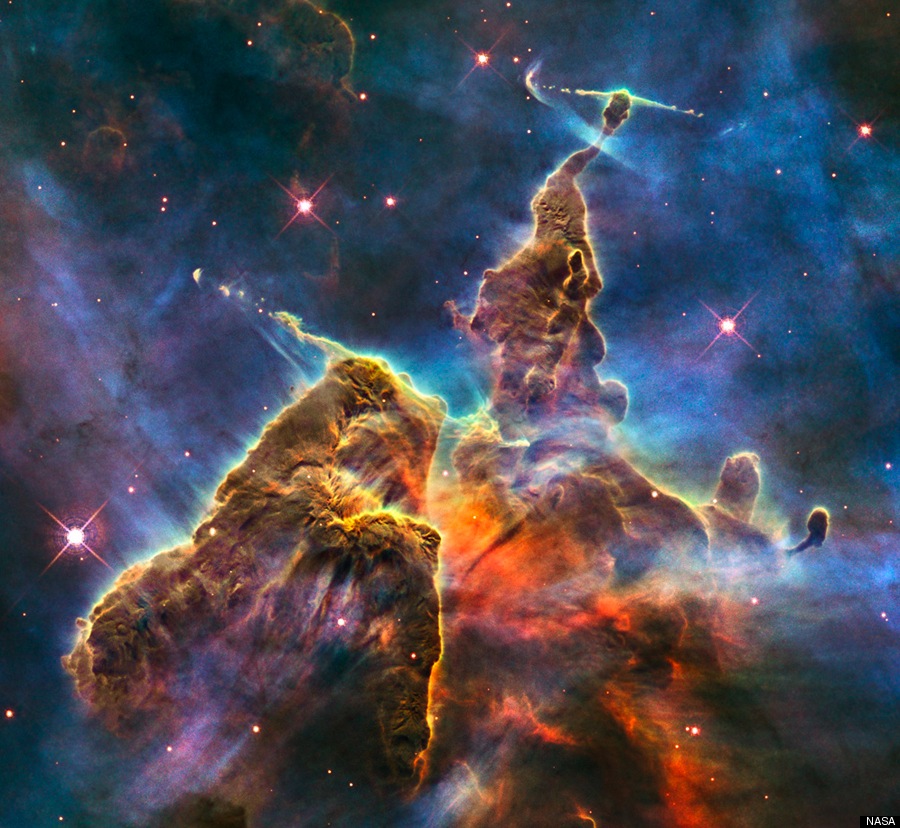 Impermanent 'Reality'.

For millennia, mystic masters have revealed that in our space/time world all we see or seem is mental illusion, 'samsara' or 'maya' – like a very persistent day dream from which we can awaken, just as we awaken from nocturnal dreams.

Only for the past hundred years have quantum scientists begun confirming the mystics, and – like Einstein – recognizing that  "Reality is merely an illusion, albeit a very persistent one" so that "our separation of each other is an optical illusion of consciousness."

Both mystics and quantum scientists now say that all the forms we perceive and call "reality" are impermanent – ever appearing and disappearing beyond time and space; and that "consciousness is fundamental".


"Everything we call real is made of things that cannot be regarded as real."

~ Niels Bohr

"Samsara 3.0": The Simulation Hypothesis.

In the 19th century Swami Vivekananda predicted Western scientific confirmation of the ancient Vedic non-dual philosophy of One Infinite Existence beyond relative reality: that "science and religion will meet and shake hands."

Vivekananda's 19th century prediction is more and more proving prescient in the 21st century. Gradually, what was formerly considered science fiction in the Matrix film Trilogy is becoming accepted as mainstream science theory.

"The day science begins to study non-physical phenomena,

it will make more progress in one decade
 than in all the previous centuries of its existence."

~ Nikola Tesla
In recent years many conventional scientists are now seriously entertaining – and some are accepting – what is widely known as "The Simulation Hypothesis": that "reality" is like a computer-generated simulation.

In the Matrix film a hacker by the name of Neo – after digesting a revelatory "red pill" – awakens to discover that his entire world is a digital universe created by computers which have imprisoned the human race; that along with hundreds of thousands of other deluded souls he has been no more than a living 'battery' whose body has electrically been charging a computer simulation/dream in a digital virtual world.

Proposed Scientific Experimental Research.

Visionary and 'cutting edge' engineer, inventor, and billionaire investor Elon Musk has recently said that there is only a "one in billions" chance that we're not living like prisoners in a computer simulation; that what we experience as "reality" is in fact fabricated in a computer. Moreover Musk is concerned that we might accidentally destroy ourselves via catastrophically mistaken use of artificial intelligence (AI). So with other Silicon Valley billionaires he is investing to discover technological solutions, so we can 'escape' from imprisonment or harm in a theoretical matrix-like computer simulation.

Unlike Musk, spiritual physicist, author and lecturer Thomas W. Campbell, sees humans as immortal souls and asserts that we are about to prove scientifically that humans are living and learning Love in a digitally pre-programmed matrix – a virtual or simulated 'soul-school reality'.

Ron's Views.


"What has been will be again,

what has been done will be done again;

there is nothing new under the sun."

~ Ecclesiastes 1:9 (attributed to King Solomon)

From my perspective, what many scientists are now calling "The Simulation Hypothesis" is just another name for what the ancient Masters called samsara or maya. So I call it "Samsara 3.0".

After years as a self-described "born-again Hindu", I became and remain "an Uncertain Undo" – an auto-didactic 'student of life' matriculating on "the Earth branch of the Great Cosmic University".  Ultimately – like Thomas Campbell – I have intuited that:



"We are all students,

And we are all teachers.

We are all learning LOVE."

"Gleaning meaning in matter,
We learn all that matters.
We learn all that matters –
is LOVE!"


And like Campbell, I optimistically believe that as eternal spirits we have nothing to fear but fright, because Life is indestructible and eternal.

I agree with Swami Vivekananda's prediction that science and religion will soon concur on the ONENESS of phenomenal "reality" ; and I believe that, realizing such ONENESS, Humanity will at long last discard destructive illusionary beliefs and behaviors which have brought our space/time 'Love-learning-laboratory' to the apparent brink of ecologic and nuclear catastrophe.

Further I am experientially persuaded of the timeless verity of Eastern philosophical teachings that we unavoidably suffer in this space/time world of duality and causality – from unskillful thoughts, words and deeds, which are subject to law of karma – until realizing the true non-duality nature of Reality, self and all phenomena, as Eternal LOVE.

Conclusion.

Regardless of how we may explain or theorize about the reasons for human suffering, we can agree that we are living in extraordinarily challenging times with much worldwide suffering.

May we collectively try to help solve problems which cause such suffering by uplifting and expanding human consciousness on our precious planet Earth with our peaceful and compassionate thoughts, words and deeds.

And so may it be!


"The Simulation Hypothesis" recommended documentary video.

The foregoing essay – like all other SillySutras.com writings and audio video materials – is offered for our further reflection and consideration. For those interested, an online search of "The Simulation Hypothesis" will yield many written and audio-visual results mainstreaming the Matrix.

One of the very best free online resources is the highly recommended 50 minute documentary film titled "The Simulation Hypothesis" embedded below.