Faith is the highest passion in a human being.
Many in every generation may not come that far, but none comes further.
~ Soren Kierkegaard
"On a long journey of human life,
faith is the best of companions;
it is the best refreshment on the journey;
and it is the greatest property."
~ Buddha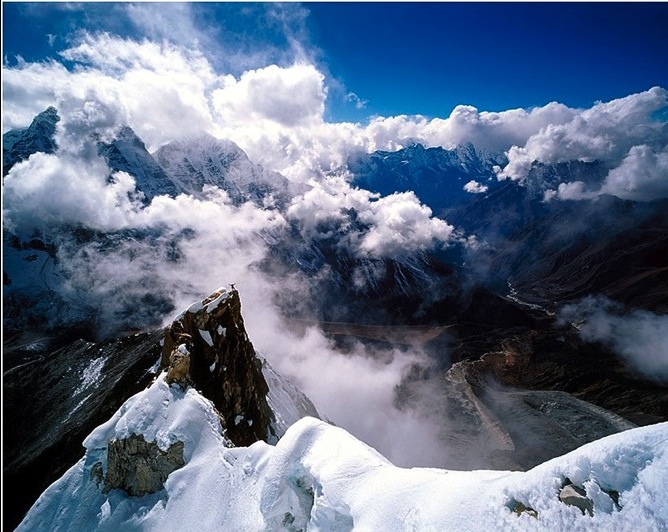 "Faith is a knowledge within the heart,
beyond the reach of proof."

"Faith is an oasis in the heart which can never be reached by the caravan of thinking"

~ Khalil Gibran
"The heart has its reasons that reason does not know."

"Faith is different from proof;
the latter is human, the former is a Gift from God."

"Faith embraces many truths which seem to contradict each other."

~ Blaise Pascal
"The most beautiful and most profound experience is the sensation of the mystical. …
To know that what is impenetrable to us really exists, manifesting itself as the highest wisdom and the most radiant beauty which our dull faculties can comprehend only in their primitive forms this knowledge, this feeling is at the center of true religiousness."
~ Albert Einstein
"Faith is much better than belief.
Belief is when someone else does the thinking."
~ Buckminster Fuller
"Faith means living with uncertainty –
feeling your way through life,
letting your heart guide you like a lantern in the dark"
~ Dan Millman
"My faith runs so very much faster than my reason that I can challenge the whole world and say, 'God is, was and ever shall be'."

~ Mahatma Gandhi
"This above all, to thy own Self be true."
~ William Shakespeare
"The greatest religion is to be true to your own nature. Have faith in yourselves!"
~ Swami Vivekananda
"Intelligence must follow faith, never precede it, and never destroy it."
~ Thomas Kempis
"Faith is a light of such supreme brilliance that it dazzles the mind and darkens all its visions of other realities,
but in the end when we become used to the new light, we gain a new view of all reality transfigured and elevated in the light itself."
~ Thomas Merton
"I tell you the truth, if you have faith as small as a mustard seed,
you can say to this mountain, "Move from here to there" and it will move."
~ Matthew 17:20


Ron's Commentary on Mystical Faith.

Dear Friends,

In reviewing and revising previous SillySutras postings, as preparation for ebook publication of memoirs and other postings, I've been wondering about the subtle circumstances which have seemed most important in furthering my spiritual evolution from age forty two to age eighty four.

Forty two years ago, I was self-identifying as an uptight and unhappy middle-aged secular litigation lawyer on the brink of divorce, when I had an unforgettable "out of body" experience [OOB] which sparked four decades of spiritual exploration and evolution – so far.

Now I mostly self-identify as eternal spirit enjoying a brief "in a body experience" as an 84 year old retired lawyer and spiritual writer. And I feel blessed with great happiness and gratitude for this precious fleeting lifetime, despite its inevitable ups and downs.

In wondering why this has happened, I've decided that continuing deep faith in the mystical mystery of Divinity has been crucial to my spiritual opening with ever increasing happiness. Previously, I have explained in essays how "I've Found A Faith-Based Life" and defined faith as distinguished from belief.

Today I have posted the foregoing profound quotations about faith to help inspire us. Please read and reflect on them.

Also I've embedded hereafter a beautiful youtube video performance of Rodgers and Hammerstein's inspiring song "You'll Never Walk Alone" as excerpted from the film version of their classical musical play "Carousel". The emotions we feel from that performance can also help inspire our deep realization that with faith and hope in our heart we'll never walk alone.

And so may it be!

Ron Rattner

Rodgers and Hammerstein's "You'll Never Walk Alone" from "Carousel".