A Stash of Cash For Y2K – a "Manifestation Miracle" ~ Ron's Memoirs
"And as to me, I know nothing else but miracles."

~ Walt Whitman
"Synchronicity is choreographed by a great, pervasive intelligence that lies at the heart of nature, and is manifest in each of us through what we call the soul."
~ Deepak Chopra, Spontaneous Fulfillment of Desire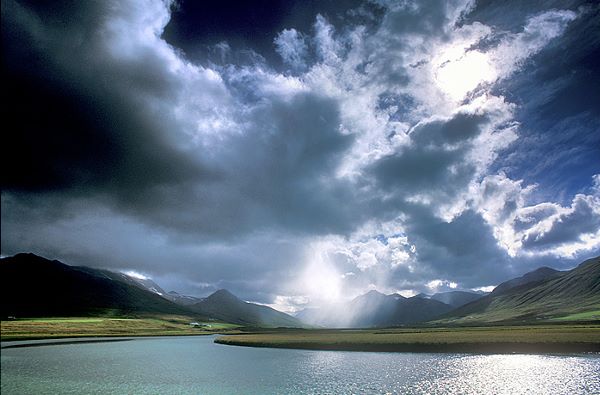 Before January 1, 2000, [the year "Y2K"] there was much societal fear in technically advanced countries about a possible planetary systemic break-down of crucial infrastructure institutions because of computer software bugs which would not facilitate or permit automatic transition to the new year and the new twenty first century.

As Y2K approached, I was then in a period semi-solitude with no computer, TV, or daily paper. So, I was largely insulated from exposure to mass media hysteria.

But, in conversations with friends, I learned enough about the technical facts to become a bit concerned. And, in case dire predictions of systemic failures proved prescient, my conservative lawyer attitude suggested that prudence required me to keep some cash at home.

So as our transition to the twenty first century became ever more imminent, I was thinking about withdrawing some cash from my neighborhood bank. But that trip to the bank proved unnecessary.

Here's what happened:

One sunny afternoon, after praying and meditating that morning, I began my daily walk by the water in an elevated state of consciousness. As I was walking on a path beside the Bay toward Crissy Field beach, I noticed a small brown paper bag on the sidewalk near a waste disposal container. After walking just past the bag, I intuited that I should pick it up and put it into the trash receptacle. So I turned around, and picked it up.

Feeling something in the bag, I opened it before trashing it. To my amazement, I found ten new one hundred dollar bills in a small envelope, without any identification of the person who had put them there. They became my Y2K stash of cash.

Thus, the universe had provided my Y2K stash of cash with an amazing synchronistic "manifestation miracle".

Thereafter, despite dire warnings, the new century dawned without great technological turmoil, and the stash of cash proved unnecessary. But it's amazing synchronistic appearance enhanced my ever abiding faith in the benevolence of the universe. If you had asked me (as Einstein allegedly asked) "Is the universe friendly", my emphatic answer would have been and still is, "Yes!"

So on New Year's Day, 2000, I resolved to share my spiritual faith and optimism with others. And I wrote this poem:

MILLENNIAL OUTING
[January 1, 2000]

2000 years ago
Master Jesus counseled us
to pray in our closets alone.

But today we feel
a millennial urge
to emerge,

And to live
and share
our prayer
everywhere.

So, we're coming out
of our spiritual closets,

Together,
to bless all life,

NOW
and evermore!

Epilogue.

My Y2K stash of cash had quickly manifested following thoughts about it. But only after many more years had elapsed did my millennial "outing" vow ultimately come to pass. And that happened only after the universe had synchronistically re-encouraged my prior determination to emerge from semi-seclusion.

In September, 2009, I received an inspiring astrological reading from Visionary Activist astrologer, Caroline Casey, who I much appreciate. Caroline intuitively and persuasively encouraged me to emerge at long last from my spiritual closet and to share my writings with the world.

Thereupon, with this encouragement from Caroline Casey, I began arrangements and preparations for starting SillySutras.com. The website was launched on May 22, 2010, with my heartfelt gratitude for our 'friendly' universe, and with deep aspiration to help bless all Life everywhere therein.

And so may it be!