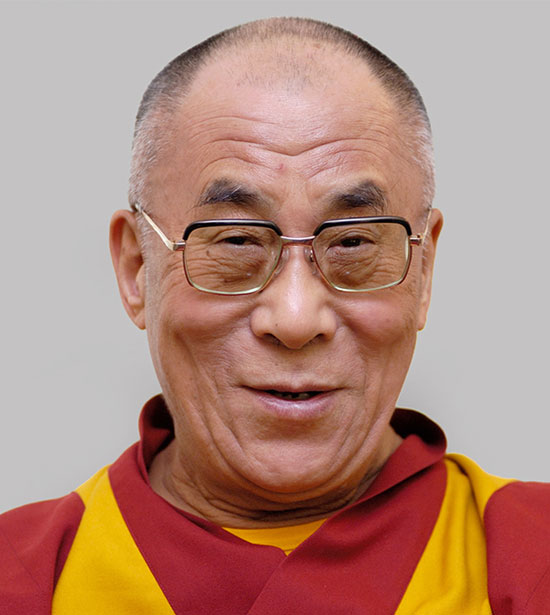 "Love and compassion are necessities, not luxuries.
Without them humanity cannot survive."

"Ultimately, the decision to save the environment must come from the human heart. . [from] a genuine sense of universal responsibility that is based on love, compassion and clear awareness."

~ Dalai Lama
"In the present circumstances, no one can afford to assume
that someone else will solve their problems. Every individual has a responsibility to help guide our global family in the right direction. Good wishes are not sufficient; we must become actively engaged."
~ His Holiness the Dalai Lama, from "The Path to Tranquility:  Daily Wisdom"
"A human being is a part of a whole, called by us 'universe',
a part limited in time and space.
He experiences himself, his thoughts and feelings as something separated from the rest… a kind of optical delusion of his consciousness.
This delusion is a kind of prison for us, restricting us to our personal desires and to affection for a few persons nearest to us.
Our task must be to free ourselves from this prison by widening our circle of compassion to embrace all living creatures and the whole of nature in its beauty. Nobody is able to achieve this completely, but the striving for such achievement is, in itself, a part of the liberation, and a foundation for inner security."
~ Albert Einstein ( N. Y. Times , March 29, 1972)
"Look how the caravan of civilization
has been ambushed.
Fools are everywhere in charge.
Do not practice solitude like Jesus.
Be in the assembly, and take charge of it."
~ Rumi
"We are not human beings having a spiritual experience.
We are spiritual beings having a human experience."
~ Pierre Teilhard de Chardin
We've nothing to fear but fright;

fright which hides our light.

For just beyond our darkest fright

shines our brightest light –

The Eternal light of LOVE.
~ Ron Rattner, Sutra Sayings
"God sends hope in the darkest moments.
The heaviest rain comes from the darkest clouds."
~ Rumi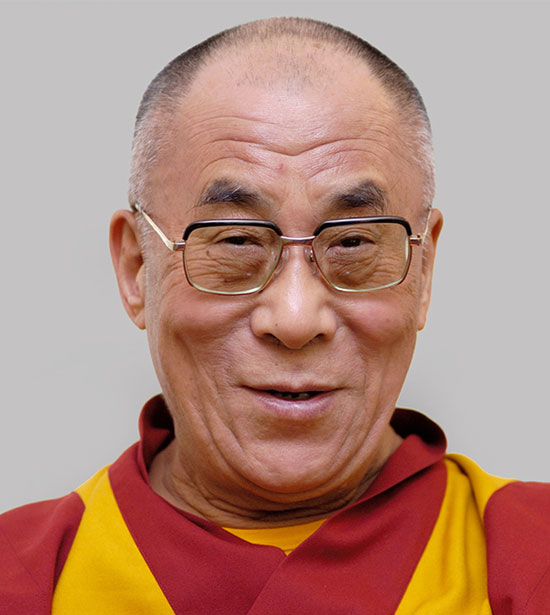 Ron's Introduction.

When a reporter once asked Mahatma Gandhi, "What do you think of Western civilization?" Gandhi supposedly replied, "I think it would be a good idea".

Whether that story is actual or apocryphal, it raises key insights into our allegedly 'advanced' society.

We have undemocratically degenerated into an insane and warlike world dominated by psychopathic oligarchs committing mass suicide by ecocide and threatening a potential World War III nuclear holocaust which could destroy Earthlife as we know it.

Though heretofore there have been seemingly isolated instances of self-inflicted human societal collapses – like that at Easter Island – never before have we confronted a potentially planet-wide imminent collapse. Yet without planet Earth's favorable ecology, humanity can not survive.  

So there is reason to wonder whether Humans are now ignorantly and unsustainably doing to our precious "Turtle Island" or "Earth Island" what they did to Easter Island.  And whether or not we will avert repeating that disastrous history of ecological collapse.

In my view, our illogical ecological, political and social behaviors are but symptoms of widespread psychological disease – not its cause; that to end this illness we must address and transcend its root cause, rather than merely decry its symptoms.

At the root of our present ecologically suicidal insanity is a scientifically disproven and long outmoded reductionist, materialistic and mechanistic world view belief system which sees everything and everyone as solid and separate, while disregarding our nonlocal common Cosmic consciousness. We have forgotten what indigenous peoples have always known and remembered – our inextricably interrelated spiritual connectedness to mother Earth and to everything/everyone/everywhere; that what we think we do to apparent 'others' we do to ourselves.

Hence to avert calamitous ecological breakdown we must soon breakthrough to a new and higher heart-centered worldview before it is too late; thereby we can solve and resolve our problems from levels of consciousness beyond those which created them.

This a crucial time for spiritually aware people to become politically and socially engaged.

As we commemorate Earth Day 2018 and prepare for massive nationwide peoples climate marches, all life on our precious planet Earth is threatened by potentially imminent ecological catastrophe attributable to psychopathic human behaviors. These are critical times of immense jeopardy and suffering, yet immense opportunity.

Perhaps more than ever before in recorded human history people who are awakening to our spiritual common essence and nature realize not only that we are collectively threatening our "reality", but that together we have the capacity to solve and resolve our critical problems from heart levels of human consciousness above and beyond those which created current crises.

Hence this a crucial time for spiritually aware people to become politically and socially engaged.

Dalai Lama's Observations and Advice.

H.H. The Dalai Lama of Tibet warns us that we must act to solve ecological crises and restore peace "before it is too late". Here are some of his observations from which we may draw inspiration and motivation:

"Peace and the survival of life on earth as we know it are threatened by human activities that lack a commitment to humanitarian values. Destruction of nature and natural resources results from ignorance, greed and lack of respect for the earth's living things.

This lack of respect extends even to the earth's human descendants, the future generations who will inherit a vastly degraded planet if world peace does not become a reality, and if destruction of the natural environment continues at the present rate.

Our ancestors viewed the earth as rich and bountiful, which it is. Many people in the past also saw nature as inexhaustibly sustainable, which we know is the case only if we care for it.

It is not difficult to forgive destruction in the past which resulted from ignorance. Today, however, we have access to more information; it is essential that we re-examine ethically what we have inherited, what we are responsible for, and what we will pass on to coming generations.

Many of the earth's habitats, animals, plants, insects and even micro-organisms that we know to be rare may not be known at all by future generations. We have the capability and the responsibility to act; we must do so before it is too late.

Just as we should cultivate gentle and peaceful relations with our fellow human beings, we should also extend that same kind of attitude towards the natural environment. Morally speaking, we should be concerned for our whole environment.

This, however, is not just a question of morality or ethics, but a question of our own survival. For this generation and for future generations, the environment is very important. If we exploit the environment in extreme ways, we will suffer, as will our future generations. When the environment changes, the climatic condition also changes. When the climate changes dramatically, the economy and many other things change. Our physical health will be greatly affected. Again, conservation is not merely a question of morality, but a question of our own survival.

Therefore, in order to achieve more effective environmental protection and conservation, internal balance within the human being himself or herself is essential. The negligence of the environment, which has resulted in great harm to the human community, resulted from our ignorance of the very special importance of the environment. We must now help people to understand the need for environmental protection. We must teach people to understand the need for environmental protection. We must teach people that conservation directly aids our survival.

If you must be selfish, then be wise and not narrow-minded in your selfishness. The key point lies in the sense of universal responsibility. That is the real source of strength, the real source of happiness. If we exploit everything available, such as trees, water and minerals, and if we don't plan for our next generation, for the future, then we're at fault, aren't we? However, if we have a genuine sense of universal responsibility as our central motivation, then our relations with the environment, and with all our neighbors, will be well balanced.

Ultimately, the decision to save the environment must come from the human heart. The key point is a call for a genuine sense of universal responsibility that is based on love, compassion and clear awareness."

(From "Humanity and Ecology", © 1988, The Office of His Holiness the Dalai Lama)

Ron's Earth Day Commentary.

We live in an age of mental malaise; the Hindus call it Kaliyuga. Our precious planet is polluted by human ignorance and greed.

"The more that money rules the world,
the more that money ruins the world."
~ Ron Rattner, Sutra Sayings

We have degenerated into an insane society, unconsciously committing mass suicide by ecocide, and threatening nuclear catastrophe.

Unrestrained corporate capitalism coercively and insidiously exploits countless vulnerable people and creatures worldwide, and myopically plunders, depletes and corrupts finite planetary resources which sustain life. Billions of people suffer needless poverty, starvation and avoidable disease, while obscenely privileged corporate, political and religious oligarchs acquire power and excessive material wealth far beyond their conceivable needs.

Life as we know it is threatened by environmental catastrophe or nuclear annihilation, possibly precipitated by psychopathic world "leaders"; people so corrupt and crazy that they are myopically scuttling Spaceship Earth; destroying the life support systems which sustain us; pillaging and poisoning our precious planet's ecology; and, harming human health, with countless chemically, genetically and radiologically polluting products – even including foods, drinks and pharmaceuticals.

Even in purportedly "advanced" countries, it is virtually impossible now to breath air or drink water which is not in some way polluted by our species. Agricultural soils have been depleted and corrupted. Global weather patterns and hydrologic systems have been materially disrupted by human activities; protective atmospheric ozone is being depleted. Glaciers are melting; long frozen Arctic tundra is thawing. Though non-polluting and sustainable alternative energy technologies are available and feasible they are suppressed as allegedly "economically" impractical.

No one is protected. By "bio-engineering" living organisms we are even tampering and blindly experimenting with our genetic origins. From birth (and even prenatally) every person's body/mind is polluted by numerous and ubiquitous man-made chemical and radioactive materials, many of which are carcinogenic.

Many species are rapidly becoming extinct. Around the world, thousands of birds are suddenly falling dead out of the sky, and countless dead fish are appearing on shores of rivers, lakes and oceans. Ecologically indispensable marine species are depleted and endangered. Honey bee and butterfly colonies crucial to pollination of food crops are disappearing; nearly one-third of all honey bee colonies in the US have vanished, and Monarch butterflies are becoming extinct. The oceans are polluted with our detritus, and much marine life is threatened. Even remote Arctic polar bears are becoming hermaphroditic because of phthalates and other chemicals dispersed by humankind, and they are threatened with destruction of the ecosystem on which they depend for survival.

So, how should 'spiritually' conscious people live and be in this crazy world, in which spiritual values seem forgotten? Do we not see omens, portents or signs of impending catastrophe?

As we "widen our circle of compassion to embrace the whole of Nature and all living creatures", doesn't it become morally imperative for us to help solve imminent ecological crises?
If so, how?

Shouldn't we "become actively engaged" as the Dalai Lama suggests?
If so, how?

Can't we, with heartfelt common intention and spiritual vision, co-create salutary solutions to the immense challenges facing us?
If so, how?

Conclusion.

Let us become actively engaged politically, socially and spiritually as a global human family to resolve with compassionate solidarity the immense ecological challenges facing us, not just as a matter of morality or ethics but for survival of life as we know it – "before it is too late".

And so it shall be!


Ron's Optimistic 2018 Earth-Day Epilogue

I have re-posted as a 2018 Earth Day message The Dalai Lama's above urgent advice to solve ecological crises and restore peace "before it is too late", together with the foregoing quotations and commentaries describing obvious threats of possibly imminent ecological or nuclear cataclysm.

But – to avert harmful fear – today I feel impelled to also add this optimistic 2018 earth-day epilogue.

Recently, in discussing possible meaning of life, if any, I cited mystical lyrics about Divine Love composed by Master lyricist/librettist Sri. Oscar Hammerstein II. Today I am again inspired by Hammerstein's masterful mystical lyrics – from a South Pacific song called A Cockeyed Optimist – to explain why I do not fear threatened catastrophic destruction of mortal Earth Life; why
"I'm stuck like a dope
With a thing called hope,
And I can't get it out of my heart!
Not this Heart."

With utmost faith and supreme confidence in Divine LOVE, I steadfastly remain a 'cockeyed optimist' despite dire warnings of cataclysmic end of human life as we have known it. So, even in these crazy turbulent times, I optimistically predict that Humanity's Sacred Heart will "save" us from threatened catastrophic destruction of mortal Earth Life.

Perennially, in the darkest and apparently most threatening eras of rampant world materialism and decadence, there invariably appear divine miracles, oracles and Beings to guide Human societies to, "a genuine sense of universal responsibility that is based on love, compassion and clear awareness."

Moreover, after years of reflection, I have concluded that everything that happens to us – societally or individually – until we transcend ego's "optical illusion" of separateness is in our best interest, because it affords opportunity to evolve.

Paradoxically, life's most painful and difficult experiences often prove the best evolutionary opportunities, and biggest blessings, because they most challenge and motivate surrender of egoic misidentification and provide greatest transcendence incentives.

So I see current turbulent Trump times as a great "red pill" awakening opportunity, permitting Humanity to see and solve current critical problems from elevated intuitive Heart levels of consciousness, beyond those lower fearful states which created them.

Seeing such problems will motivate and enable us to transcend what is happening environmentally and politically – as disintegration of an old world paradigm that has become painfully and harmfully anachronous – to make way for a more enlightened and elevated new age that can and will bless all life on our precious planet and beyond.

And they will further our spiritual evolution until ultimately we realize that – beyond our illusory separation from all that is – we are ONE spirit eternally encompassing all life, and everything everywhere and beyond.

Ever mindful of our Oneness with all Life on our precious planet and beyond, may we act with loving-kindness and compassion for everyone everywhere. Rather than worry or be afraid, let us remember that


"The only thing we have to fear is…fear itself."
~ Franklin D. Roosevelt, first inaugural address


"For God sends hope in the darkest moments. 
The heaviest rain comes from the darkest clouds." 
~ Rumi

And so shall it be!

Ron Rattner


Youtube documentary showing how humanity is threatening the ecological balance of the planet.