Posts Tagged '"Human Consciousness"'
"The key to growth
is the introduction of higher dimensions
of consciousness into our awareness."
~ Lao Tzu
"Our separation of each other
is an optical illusion of consciousness."
~ Albert Einstein
'Time, space and causation
are like the glass through which the Absolute is seen…
In the Absolute there is neither time, space, nor causation.'
~ Swami Vivekananda [Jnana Yoga]
"Consciousness is the basis of all life

and the field of all possibilities.
Its nature is to expand and unfold its full potential.
The impulse to evolve is thus inherent in the very nature of life."
~ Maharishi Mahesh Yogi
"Consciousness is always Self-Consciousness.
If you are conscious of anything,
you are 
essentially conscious of yourself."
~ Sri Ramana Maharshi
Thought divides Universal Awareness,
as a prism divides light.
~ Ron Rattner, Sutra Sayings
"Human consciousness is conditioned consciousness;
it is pure Awareness conditioned by conceptions."
~ Ron Rattner, Sutra Sayings
Raising "Human Consciousness" ~ Ron's Memoirs

Ron's Introduction

Dear Friends,

In these critical times when humans are the only species causing unprecedented climate collapse, warfare and other catastrophic crises which insanely, unsustainably and imminently threaten all life on our precious planet, it appears urgently imperative that we bring expanded awareness of our true immortal identity and infinite potentiality into the world. So recently I posted quotations, poetry definitions and explanations about Clearing "Human Consciousness".

Today, to further emphasize our urgent need and unlimited potential to honor our beautiful planet and all it's life forms by energetically elevating a "critical mass" of our species, I'm posting memoirs explaining my awakening process and perspectives about raising "human consciousness", a concept with immense spiritual significance.

Also, I'm hereafter sharing an optimistic prediction of an energetically ascended new Earth reality beyond current fears and sufferings.

My Awakening Process

At midlife I was spiritually awakened (through Amazing Grace) to self-identity as pure awareness, rather than as a mere mortal body, its thoughts and its story. That realization initiated an inner evolutionary process, bringing previously unimagined blessings of peace and happiness, to be shared with others.

After initially self-identifying as pure awareness, I gradually surmised that Ron's awareness must be the same as that of every other sentient being; that I'm not merely an individual consciousness separate as a person from other sentient beings, but Universal Awareness – the mysterious spiritual Source of all manifestation and all phenomena.

Thereafter I began wondering about seemingly differing space/time states of "human consciousness", and common consciousness of all other life-forms. For example, I became curious about how "human consciousness" might differ from dog consciousness, cat consciousness, bird consciousness, fish consciousness, plant consciousness, insect consciousness, cell consciousness and perhaps even consciousness of apparently inanimate and lifeless forms like rocks and manufactured objects (like the 1976 Volvo miraculously blessed by my Guruji).

After much reflection, I decided that what we call "human consciousness" apparently differs from common consciousness of other life-forms – which seem spontaneously harmonious with Nature – because most humans mistakenly perceive and think of themselves to be separate from each other and Nature due to what Einstein called "an optical illusion of consciousness", and what for millennia spiritual scriptures and non-duality teachings call "ego". Hence I've realized that
Universal Awareness is the sole essence and Source of all life/forms; and that human ego-mind divides universal Awareness as a prism divides light.
So, "human consciousness" is an ego-mind mental conception which seemingly circumscribes Universal Awareness; it is Universal Awareness conditioned by conception.
Thus I've concluded that all our ideas about "human consciousness" arise and subside in Universal Awareness; that we are never in differing states of consciousness – they are in us as Universal Awareness; and, that as we "widen our circle of compassion to embrace all living creatures and the whole of nature in its beauty", we gradually free ourselves from our optical ego-illusion of separation from other life-forms.

Thereby we increasingly experience elevated consciousness of Universal Awareness – our true Source and Divine essence; and we are more and more blessed with infinite potential to collectively advance all life on planet Earth.

An optimistic "New Reality" prediction

Although most people are now experiencing a matrix programmed era of unprecedented post-pandemic fearful sufferings, this is also an age of immense evolutionary opportunity.

Hence I optimistically foresee that current sufferings are energetically awakening and elevating "a critical mass" of human beings to a prophesied "new reality" of egalitarian and cooperative Earth-life sharing and openness, beyond ego-mind's optical illusion of separation from Nature and its lifeforms.

Occasionally our Earthly "doors of perception" are opened beyond ego-mind's 3D ('mental mirage') illusions of space, time, and duality by psychic experiences, which can't yet be explained by conventional material sciences. So they're called "miracles" or biblical "signs and wonders".

But such Earthly "miracles" (like astral projection, synchronicity, telepathy, remote viewing, prophesy, or energy-healing) are energetically ordinary in subtler energy realms of 5D and higher.

And so I optimistically predict an imminent new Earth reality, with raised "human consciousness" beyond current fears and sufferings.

Dedication

The foregoing writings and optimistic "New Reality" prediction are respectfully dedicated and offered to help encourage and inspire our collective participation in the elevation of "human consciousness" to resolve and transcend all crises on our precious planet, bringing us universal peace, light, and love.

And so may it be!

Ron Rattner


"If the doors of perception were cleansed
everything would appear to man as it is, infinite."
~ William Blake
"One does not become enlightened by imagining figures of light,
but by making the darkness conscious."
~ Carl Jung
"It is only through a change of human consciousness that the world will be transformed. 
The personal and the planetary are connected. As we expand our awareness of mind, body, psyche, and spirit and bring that awareness actively into the world, so also will the world be changed."
~ Michael Toms, New Dimensions Radio introduction
Everything we think, do, or say,
changes this world in some way.
~ Ron Rattner, Sutra Sayings
"Just as dreamers 'create' their dreams,
 together we are a 'dream-team', 
karmically dreaming our world into being; and,
 consciously or unconsciously creating a 'common dream'."
"As we ever awaken,
 we shall consciously and cooperatively
 participate to co-create an ever better reality – 

as we intend, intuit, and imagine it to be."
~ Ron Rattner, SillySutras.com Home Page Dedication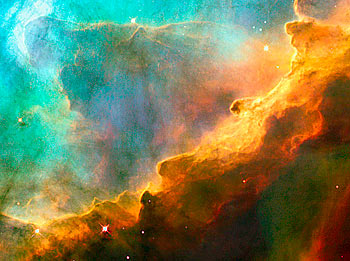 Clearing "Human Consciousness"

Ron's Introduction

Dear Friends,

The following verses were composed during my extended post-retirement reclusive period of prayer and meditation. They are explained in the comments below.

Clearing Consciousness

"Christ consciousness"
"Cosmic consciousness",
"Enlightened consciousness",
"Buddha nature"

All are different terms connoting
the non-dual universal Absolute –
Unconditioned Awareness.

Ordinary "human consciousness" is
conditioned consciousness;

It is pure Awareness
conditioned by conceptions.

And our conceptual conditioning
determines our condition.

Everyone wants
enduring happiness,
freedom and love.

And what we seek,
we shall find –

As mindfully,
we decondition the mind.

As we lose illusory conceptual constraints,
we shall experience
ever expanding awareness,

And so we shall find –
enduring peace of mind.


Ron's audio recitation of Clearing Consciousness



Ron's explanation of Clearing "Human Consciousness"

Dear Friends,

We are all part of a participatory natural order wherein everything/ everyone is interdependent; and in which everything we think, do or say changes this world in some way. (See, e.g. Synchronicity Inquiry) Even without words or thoughts we can powerfully communicate through our vibratory energetic emanations, and our tears, smiles, music, and other arts.

So by our compassionate or fearful energy emanations each of us (in our own unique way) is either advancing or deterring evolution of earth life everywhere. 

As part of the divine 'design plan', we are graced with infinite potentiality to individually and collectively advance all life on planet Earth, through our loving and compassionate thoughts, words, and deeds, even while we're still experiencing illusionary ego-mind separation from Universal Awareness – our Divine Source and sole ultimate identity and Reality. Thus, as spiritually awakening beings we are helping to transform the world by clearing "human consciousness".

In furtherance of the SillySutras website's dedication to advancing our 'conscious and cooperative co-creation of an ever better reality', I have today posted the above poem and quotations about our unlimited human potential to transform the world.

May they inspire and encourage our active participation in clearing "human consciousness", each from a unique perspective and in unique ways, to
"co-create an ever better reality – 
as we intend, intuit, and imagine it to be".

And so may it be!

Ron Rattner