Meditation is the dissolution of thoughts
in Eternal awareness or
Pure consciousness without objectification,
knowing without thinking,
merging finitude in infinity.
~ Voltaire
"Yoga is the cessation of mind."
~ Patanjali, Yoga Sutras
Thought divides Awareness as a prism divides light.
~ Ron Rattner, Sutra Sayings
"Ordinary human consciousness is conditioned consciousness;
it is pure Awareness conditioned by conceptions."
~ Ron Rattner, Sutra Sayings
"A human being is a part of a whole, called by us 'universe', 
a part limited in time and space. 
He experiences himself, his thoughts and feelings as something separated from the rest… a kind of optical delusion of his consciousness. 
This delusion is a kind of prison for us, restricting us to our personal desires and to affection for a few persons nearest to us. 
Our task must be to free ourselves from this prison by widening our circle of compassion to embrace all living creatures and the whole of nature in its beauty. Nobody is able to achieve this completely, but the striving for such achievement is, in itself, a part of the liberation, and a foundation for inner security."

~ Albert Einstein ( N. Y. Times , March 29, 1972)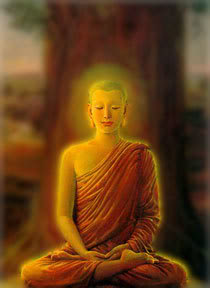 States of Consciousness?

Q. How can we enter higher states of consciousness?
A. All states of consciousness
arise and subside in Infinite Awareness.

We are never in states of consciousness;
they are in us.

As we still our minds and "widen our circle of compassion to embrace all living creatures and the whole of nature in its beauty", we gradually free ourselves from the optical illusion of separation from other life-forms, and we increasingly experience elevated consciousness of Infinite Awareness.