Posts Tagged 'Yoga Sutras'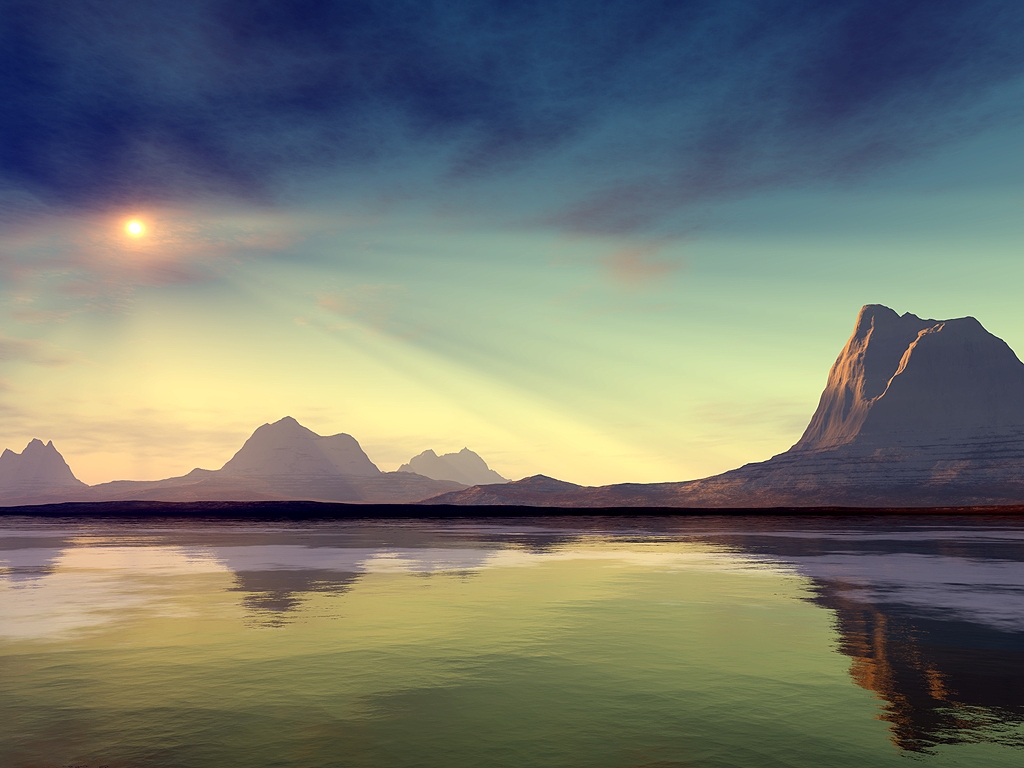 "Yoga is the cessation of mind."
~ Patanjali, Yoga Sutras
 "When the mind is completely empty – only then is it capable of receiving the unknown." …… "Only when the mind is wholly silent, completely inactive, not projecting, when it is not seeking and is utterly still – only then that which is eternal and timeless comes into being."
~ J. Krishnamurti
"I think with intuition. The basis of true thinking is intuition.

Indeed, it is not intellect, but intuition which advances humanity.
"

~ Albert Einstein
To think or not to think,
that is the question!
~ Ron Rattner, Sutra Sayings
"Life is not a problem to be solved,
but a reality to be experienced."
~ Soren Kierkegaard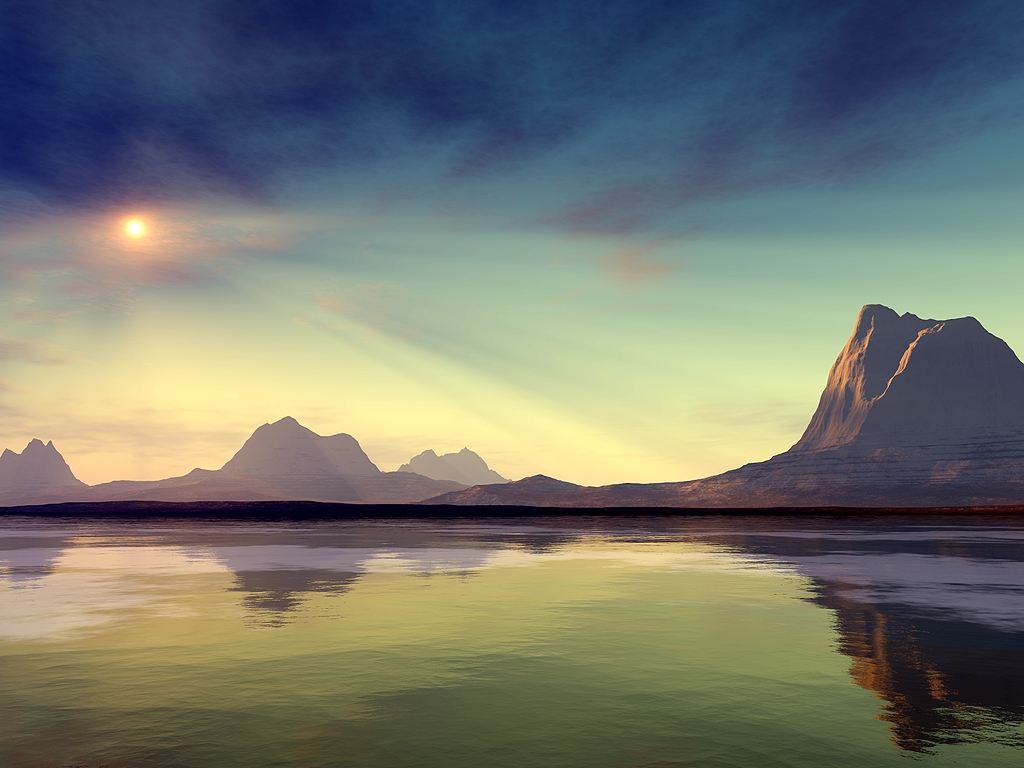 Mute The Mind

Bliss abides when thought subsides.

When all thoughts cease, we are at peace.

Spirit speaks when mind is mute.

Mute your mind to hear your heart.

The power to think is a great gift;
but, the power to not think is a greater gift.

So, to think or not to think, that is the question.

Ron's audio recitation of "Mute The Mind"




Ron's comments on "Mute The Mind"
Dear Friends,
When you hear the word "yoga", what do you think of?
 
You probably think of a widely practiced art of physical postures and related practices, not necessarily associated with religion, for harmonizing body, mind and spirit.  But you don't think of mental stillness or mind control.
However, according to Yoga Sutras of Patanjali, the most ancient and central Sanskrit yoga text, yoga is defined as "cessation of mind", not merely as methods to achieve such a state of thoughtless awareness.   The word "yoga" is rooted in an ancient Sanskrit term meaning to unite or integrate.  And for millennia Vedic seers called Yogis have followed various disciplines – such as wisdom enquiry, devotion, meditation, service, body postures, austerities and breathing techniques – attempting to merge their apparently limited human consciousness with Universal Awareness or Brahman.
 
The foregoing poem and quotations are about the importance of stilling the mind, without suggesting any method for achieving "yoga". They are dedicated to helping us lead happier and more fulfilling lives, while hastening our spiritual evolution, whether or not we achieve "enlightened" states of awareness.
 
Until meeting my Guruji, Shri Dhyanyogi Madhusudandas, who was a great Yogi, I knew virtually nothing about yoga or yogic science. But inspired by his teachings and example I gradually have experienced countless blessings from an often silent mind.
   
Before meeting Guruji I was philosophically mostly influenced by the world's 'great thinkers'.  But now I'm mostly inspired by the world's greatest non-thinkers — mystics, intuitives and shamans (from various traditions), and others who have authentically and instinctively lived a secular life, like Albert Einstein.
Einstein taught that we can best solve human problems by emphasizing intuition over intellect, thereby raising our level of consciousness beyond that which created our problems. And he observed that:  
"The intuitive mind is a sacred gift and the rational mind is a faithful servant. We have created a society that honors the servant and has forgotten the gift."

May today's postings inspire us to more and more honor intuition over intellect, and to still our minds so we can hear and follow our Hearts to lives of ever increasing fulfillment and happiness.    
And so may it be!
Ron Rattner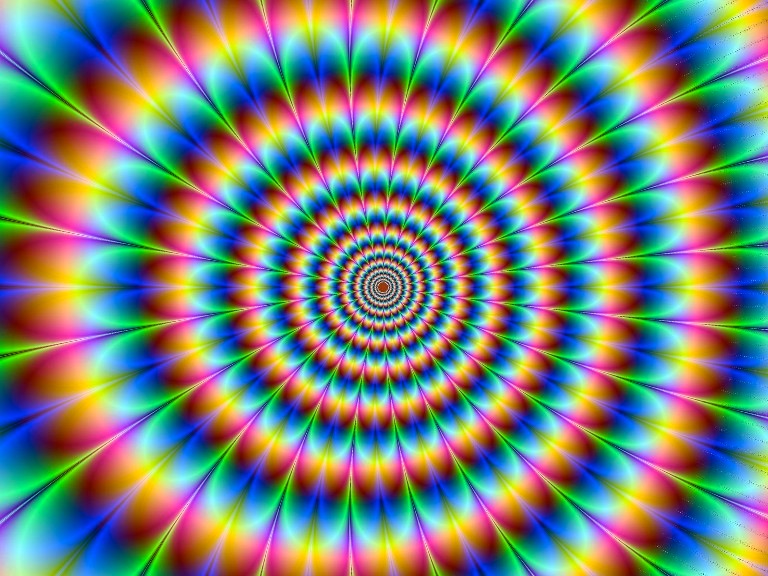 "Nothing's either good or bad,

but thinking makes it so."
~ Shakespeare


"All that we are is the result of what we have thought:
it is founded on our thoughts, it is made up of our thoughts.
If a man speaks or acts with an evil thought, pain follows him,
as the wheel follows the foot of the ox that draws the carriage."
~ Buddha
Great souls are they who see
that spiritual is stronger than material force,
that thoughts rule the world.
~ Ralph Waldo Emerson

"Yoga is the cessation of mind."
~ Patanjali, Yoga Sutras
Thought divides Awareness as a prism divides light.
~ Ron Rattner, Sutra Sayings
All thoughts,
are thoughts
about thoughts.
~ Ron Rattner, Sutra Sayings
When all thoughts cease,
we are at peace.
~ Ron Rattner, Sutra Sayings
This world is wrought 
with naught but thought.

Everything's energy:
E=mc2.
Mind is matrix.
Consciousness is context.


Whatever we think, do, or say,
changes this world in some way.


Thoughts are thinks;
thoughts are things.



Thoughts form thought-forms.


All forms are thought-forms.


Body/minds are thinking thought-forms.



"Reality" is what we think it is.



"Reality" will never be what we wish it to be,

yet it ever will be what we think it to be.



Inner infinity projects outer "reality".



Everything's energy in Awareness.



Each thought 
is a notion,

ever in motion,

in an infinite ocean
 –
of Being.



Love-thoughts bless the world,

but fear-thoughts afflict it.



Space/time is thought;

no thought, no time, no place.



Problems are thought;

no thought, no problems.


We live optimally

when we live presently,
but think optionally –
not constantly or compulsively.


Thoughts are then;

Life is NOW.



Life is perpetual;
thought is optional.


Bliss abides,
 when thought subsides.



Ron's audio recitation of "Thoughts About Thought":
Ron's Comments on "Thoughts About Thought"
Until mid-life, I self-identified only with my physical body, its story and thoughts, and I never deeply considered what we call the 'mind' or its miraculous thought process.
Then, on New Year's Eve 1974/5, I had an unforgettable out of body [OOB] experience in which from a bedroom ceiling I perceived each of my thoughts as a separate surreally colored kaleidoscopic form above my body which was face-down on a bed. These perceptions seemed very real – not dreamlike or hallucinatory. And they irresistibly raised for me an urgent new question:
"Who or what am I?"
I reasoned that if "I" was on the ceiling of the room, while my body was face-down on a bed, I couldn't be the body; and that if I was on the ceiling of the room, while my thoughts were appearing below me, I couldn't be the thoughts. And if not my body and not my thoughts,
"Who or what am I?"
Thereafter, irresistibly and persistently, I began pursuing this previously unexamined enquiry with intense longing for an answer – which was bestowed fifteen months later. [See "At Mid-life, a Rebirth to a New Life ~ Ron's Memoirs"]
Thus my persistent questioning process brought an awakening, which blessed and changed my life forever. It has convinced me that "Who Am I?" may be the most important question that anyone can ever ask; that by deeply reflecting on our true self-identity and persistently inquiring: "Who Am I?" we can ultimately experience a profound, life-enhancing psychological transformation process.

Ever since that midlife change of life, I have often wondered about the nature and power of thought. Thereby I have realized that almost all humans mentally self-identify with mistaken thoughts of who or what they truly are; that knowingly or unknowingly we become what we think; and, that our thoughts co-create this impermanent world.
Ultimately, I've surmised that our entire space/time/causality reality arises only from projected thought forms; that our reality isn't 'real', but merely a holographic and kaleidoscopic theater of the mind, which for millennia rare Buddhas, sages and mystics have described as an unreal illusion – maya or samsara.
By meditating regularly, I gradually have learned to mindfully watch and control most thoughts. This mind stilling process has proven tremendously helpful in bringing me an increasingly happy life. And thus I have learned that happiness is a choice; that our thoughts can be powerfully important; and, that "when all thoughts cease, we are at peace."
Hence I've become convinced that learning to choose our thoughts and mental attitude can bring us great happiness.
So the foregoing quotations and sutras are offered to help us find and choose ever growing happiness with the realization that this ever impermanent world arises only from our projected thoughts. 
May such realization inspire our ever elevated inner insights benefiting all beings.


Meditation is the dissolution of thoughts
in Eternal awareness or
Pure consciousness without objectification,
knowing without thinking,
merging finitude in infinity.
~ Voltaire
"Yoga is the cessation of mind."
~ Patanjali, Yoga Sutras
Thought divides Awareness as a prism divides light.
~ Ron Rattner, Sutra Sayings
"Ordinary human consciousness is conditioned consciousness;
it is pure Awareness conditioned by conceptions."
~ Ron Rattner, Sutra Sayings
"A human being is a part of a whole, called by us 'universe', 
a part limited in time and space. 
He experiences himself, his thoughts and feelings as something separated from the rest… a kind of optical delusion of his consciousness. 
This delusion is a kind of prison for us, restricting us to our personal desires and to affection for a few persons nearest to us. 
Our task must be to free ourselves from this prison by widening our circle of compassion to embrace all living creatures and the whole of nature in its beauty. Nobody is able to achieve this completely, but the striving for such achievement is, in itself, a part of the liberation, and a foundation for inner security."

~ Albert Einstein ( N. Y. Times , March 29, 1972)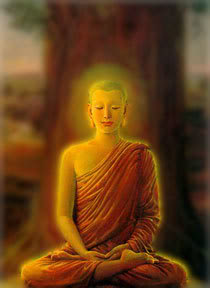 Q. How can we enter higher states of consciousness?
A. All states of consciousness
arise and subside in Infinite Awareness.

We are never in states of consciousness;
they are in us.

As we still our minds and "widen our circle of compassion to embrace all living creatures and the whole of nature in its beauty", we gradually free ourselves from the optical delusion of separation from other life-forms, and thereby we increasingly experience elevated consciousness of Infinite Awareness.