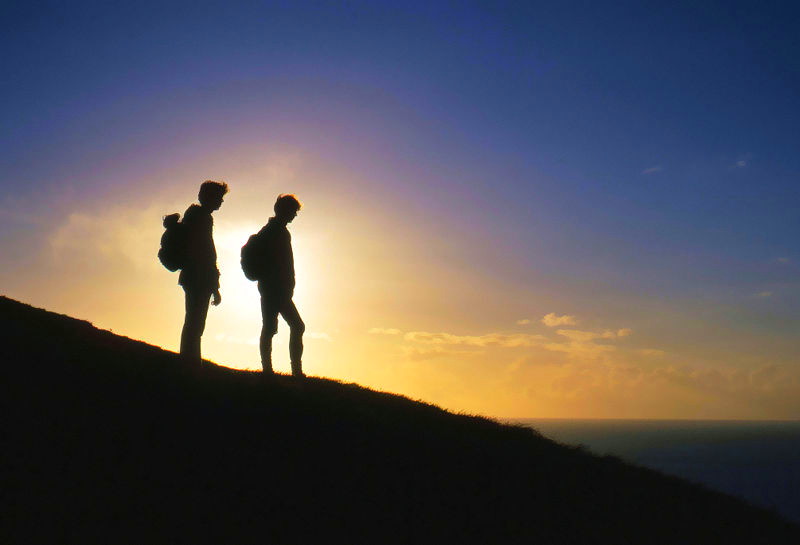 "It is as though he listened
and such listening as his
enfolds us in a silence
In which at last
We begin to hear
What we are meant to be."

~ Lao-Tzu
"Follow your heart,
even if it contradicts my words"
~ Shri Dhyanyogi Madhusudandas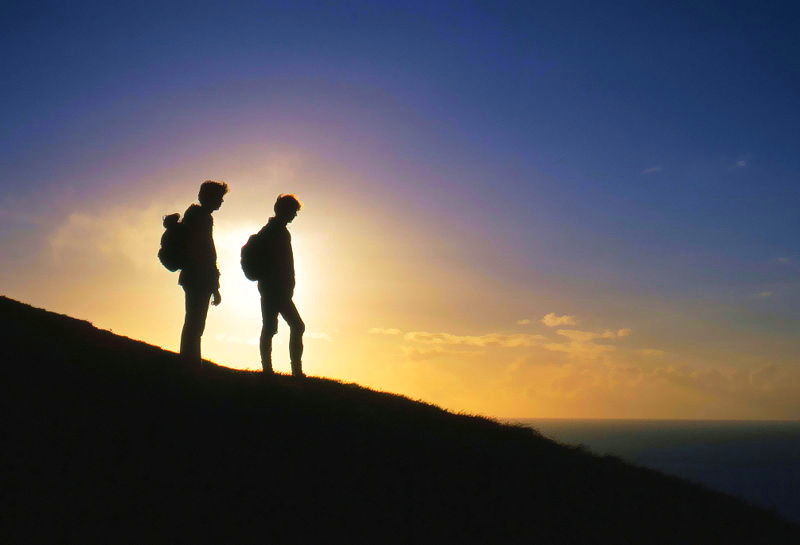 Ron's Introduction to "True Communication"

In our space/time world everything is energy emanating from non-dual universal consciousness – the matrix and essence of all Life – so that the more expanded and harmonious with Nature our subtle energy fields, the greater our capacities to communicate consciously. Even without words or thoughts we can powerfully communicate emotions through tears, smiles, music, and other arts. And, however it is shared, LOVE is a 'contagious' blessing.

Only after my mid-life spiritual awakening, did I consciously begin experiencing previously unknown subtle energies. Thereby, I learned about human capacities to intuitively impart, receive or exchange subtle information with other beings and other life-forms and even with seemingly inanimate objects like like plants, foods and manufactured objects – like my '76 Volvo 'lemon' blessed to run well by my Guruji.

Thus many people communicate well with plants, pets and other conscious creatures. In 1981, I even experienced an unforgettable magical friendship with a sea gull which repeatedly visited me at my 12th floor high-rise apartment, at times when I was feeling lonely.

St. Francis of Assisi was a famous exemplar of such communications whose legendary exchanges with birds and animals were based on his constant heartfelt harmony and communion with all of Nature.

Today's poem, quotations, comments, and video explain and illustrate how this happens. May they help us become ever better communicators, harmonious with Nature.



"True Communication"

True communication is neither verbal nor mental –

But transcendental.

True communication is communion –

Heart to Heart.


Ron's audio recitation of "True Communication"




Ron's Commentary on "True Communication":

Dear Friends,

In this world of relativity, we are all relatives.

Have you ever considered the crucial importance of successfully communicating with other beings and life forms? Harmonious communication – rational or emotional, verbal or non-verbal – can avert or solve many earth life challenges or problems.

Since my mid-life spiritual awakening, I've learned that our abilities to communicate expand as our "human consciousness" expands.

Einstein revealed that in this quantum 'reality' everything is energy in a non-dual quantum field. He said:

"Concerning matter, we have been all wrong. What we have called matter is energy, whose vibration has been so lowered as to be perceptible to the senses. There is no matter."
"There is no place in this new kind of physics both for the field and matter, for the [quantum] field is the only reality."
~ Albert Einstein

Our energetic 'reality' is described by Eckhart Tolle as:

"All things are vibrating energy fields in ceaseless motion. ….
What we perceive as physical matter
is energy vibrating (moving) at a particular range of frequencies.
Thoughts consist of the same energy
vibrating at a higher frequency than matter,
which is why they cannot be seen or touched.
Thoughts have their own range of frequencies,
with negative thoughts at the lower end of the scale
and positive thoughts at the higher."
~ Eckhart Tolle – A New Earth

From a quantum perspective all beings and life-forms are vibrating vortices of universal awareness – each 'receiving' and 'broadcasting' energy from a unique 'ID' wave-length in Nature's infinite quantum field of Cosmic Consciousness. As 'broadcasters' and 'receivers' we can expand our abilities to harmoniously communicate, by elevating, widening and strengthening our vibratory consciousness fields and frequencies – viz. our energetic identities.

And the higher, subtler and more focused our energy emanations, the more we can intuitively tune-in to Nature; the more we can thereby become sensitive to our magnificently alive environment with its miraculous multiplicity of conscious life-forms.

Einstein suggests that
"our task must be to free ourselves from this [mental] prison by widening our circle of compassion to embrace all living creatures and the whole of nature in its beauty."

As evidenced by indigenous people everywhere, our human species once shared such an intuitive sensitivity with all other sentient life-forms. But gradually we lost our conscious connection with Nature as we became less nomadic and more agrarian or industrialized; less intuitive and more egocentric as we more and more self-identified with our limited thoughts and illusory perceptions.

Thanks to Albert Einstein, Max Planck and many other great non-materialistic scientists we are again learning scientifically how there is a cosmic web of life connecting everything and everyone in Nature from the greatest galaxies to the tiniest sub-atomic particles; that we are each an integral inter-connected part of Nature's web of life – not separate from it; that as Einstein observed:
"Our separation of each other is an optical illusion of consciousness."

And through meditation, concentration and other mind-stilling methods we are again expanding "human consciousness" and human sensitivity to Nature's magnificent beauty and harmony. So more and more we are able to share universal awareness and intuitive communion and empathy with all life on our precious planet.

The foregoing brief poem reminds us that "true communication" is neither verbal nor mental, but transcendental.

And embedded below is a highly recommended and fascinating 13 minute viral YouTube documentary film excerpt about amazing pacification of a vicious black panther by Anna Breytenbach an extraordinary animal communicator from coastal South Africa, who received advanced training through the Assisi International Animal Institute in California, which fosters inter-species animal communications.

Today's writings and video are offered to encourage our deep reflection and ever expanding insight into the true nature of space/time energy "reality" beyond our limited superficial perceptions. Thereby, may it help us lovingly "widen our circle of compassion to embrace all living creatures and the whole of nature in its beauty."

And so may it be!

Ron Rattner


The incredible story of how leopard Diabolo became Spirit
– Anna Breytenbach, "animal communicator":