Posts Tagged 'beneficence'
Remember with gratitude,
Life is beatitude –
Even its sorrows and pain;
For we're all in God's Grace,
Every time, every place, and
Forever (S)HE will reign!
~ Ron Rattner, Sutra Sayings
"Thankfulness is the soul of beneficence …
For thankfulness brings you to the place
where the Beloved lives."
~ Rumi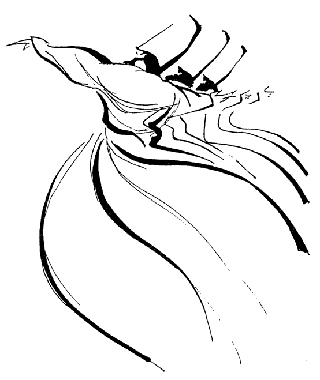 "The Guest House" ~ by Rumi
This being human is a guest house. 

Every morning a new arrival.
A joy, a depression, a meanness,

some momentary awareness comes

as an unexpected visitor.

Welcome and entertain them all!

Even if they're a crowd of sorrows,
who violently sweep your house

empty of its furniture,

still, treat each guest honorably.

He may be clearing you out

for some new delight . . .

Be grateful for whoever comes,

because each has been sent

as a guide from beyond.

~ Jelaluddin Rumi, translation by Coleman Barks


Ron's Commentary on Rumi's Wisdom:

Dear Friends,
For many people these are dark and divisive times, unprecedented in their lives.
I understand and honor that perspective. But I see current painful world turmoil as dark times before an inevitable dawn; as marking and catalyzing an immense evolutionary opportunity for a new era of human harmony and conscious connection with each other and with Nature.
So I view what is happening environmentally and politically as disintegration of an old world paradigm that has become painfully and harmfully anachronous, to make way for a more enlightened and elevated new age that can bless all life on our precious planet.
So today I have posted a beautiful poem by Persian mystic master Rumi titled "The Guest House" which metaphorically encapsulates my foregoing optimistic philosophy.
Let us deeply consider Rumi's inspired verses to help us envision these dark times as signaling the dawning of an enlightened new age. Let us like Rumi:
"Be grateful for whoever comes, because each has been sent as a guide from beyond."

And so may it be!

Love,
Ron Rattner