Posts Tagged 'Thankfulness'
"Space and time are not conditions in which we live,
they are modes in which we think."
"The distinction between past, present, and future
is only a stubbornly persistent illusion."
~ Albert Einstein
A wise man, recognizing that the world is but an illusion,
does not act as if it is real, so he escapes the suffering."
~ Buddha
Tao and Zen
are NOW,
not then.
~ Ron Rattner, Sutra Sayings
"Life can be found only in the present moment.

The past is gone, the future is not yet here,

and if we do not go back to ourselves in the present moment,

we cannot be in touch with life."

~ Thich Nhat Hanh
"Remember then: there is only one time that is important – Now!
It is the most important time
because it is the only time when we have any power."
~ Leo Tolstoy

"I have realized that the past and future are real illusions,

that they exist in the present,
which is what there is and all there is.
"
~ Alan Watts
"You have no cause for anything but gratitude and joy."
~ Buddha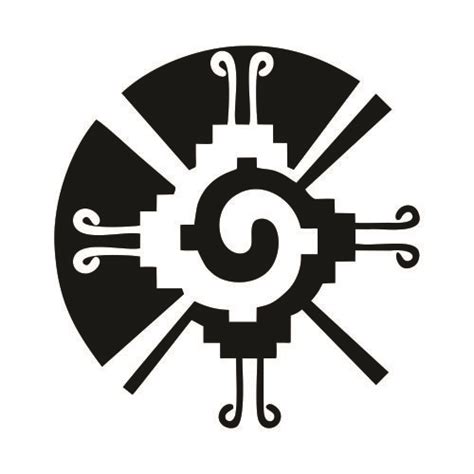 Introduction to "Time Cycling"

Dear Friends,

The following "Time Cycling" sutra poem was composed long ago as a reminder that in space/time duality "reality" serial time is an unavoidable mental illusion. It is today republished (written and recited) on Black Friday, the beginning of an unprecedented 2021 year-end holiday season, when more than ever before many people are consciously suffering and worrying about their Earth-lives.

Many people with remaining money or credit are shopping in stores and online for Black Friday bargains. Others are protesting and demonstrating because of politically instigated divisiveness, turbulence and violence. A much smaller but growing number of spiritually aware humans (like Robert F. Kennedy, Jr. and Catherine Austin Fitts) are determined to nonviolently disobey unlawfully evil edicts of our "leaders" and "rulers". which they see as giving us a choice of "slavery or freedom". (e.g. "We'll Never Give Up" – Protests Erupt Across World over Government COVID Tyranny)

The "Time Cycling" poem is not intended to disrupt anyone's enjoyment or perspective of this year's holiday season.

As explained in comments after the poem, it has been published as a reminder for all of us to always be grateful and happy, as we remember our true spiritual immortality and Reality as ONE timeless LOVE.

And so may it be!

Ron Rattner


Time Cycling

Beyond time

In time

Take time

Make time

Fill time

Kill time

Find time

Lose time

Spend time

End time

Out of time

No time

NOW!



Ron's audio recitation of "Time Cycling"


Ron's comments on "Time Cycling"
Dear Friends,
Over forty years ago, I began questioning the 'reality' of serial time after experiencing many 'mind-blowing' pre-cognitive synchronicities during a 1977 week in New York City. (See 
Synchronicity Story: An Amazing Experiment With Time
)
Ultimately after reflecting on these and many more amazing synchronicities, and upon teachings of mystic masters, I became persuaded that Einstein accurately described space/time/duality reality as
"merely a persistent illusion"
arising from our thoughts rather than
"conditions in which we live"
.
Nonetheless, I've learned that it's impossible for us to live timeless Earth lives, but that we are often reminded by
synchronicities
that time is a cosmic illusion, because the
synchronicities
are emblematic of Reality beyond time.
The above "Time Cycling" poem arose from the insight that common English vernacular 'programs' our unthinking mental acceptance of the supposed reality of time.
I hope you'll enjoy its whimsical words without being 'brainwashed' by them as you read and listen to my mp3 oral recitation of "Time Cycling".
The "Time Cycling" poem is not intended to disrupt anyone's enjoyment or perspective of this year's holiday season.
As explained in above introductory comments and quotations, it has been published on an unprecedented "Black Friday" as a reminder for all of us, whatever our unique perspectives about these times, to always be informed, grateful and happy.
May this poetry, and above quotations and explanations about illusory temporal "reality", inspire ever more timeless happiness and gratitude in our lives as we remember our true spiritual immortality and Reality as ONE timeless LOVE.
And so may it be!
Ron Rattner
Remember with gratitude,
Life is beatitude –
Even its sorrows and pain;
For we're all in God's Grace,
Every time, every place, and
Forever (S)HE will reign!
~ Ron Rattner, Sutra Sayings
"Thankfulness is the soul of beneficence …
For thankfulness brings you to the place
where the Beloved lives."
~ Rumi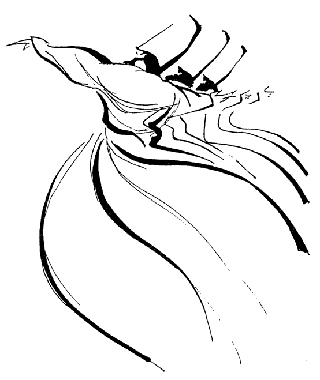 "The Guest House" ~ by Rumi
This being human is a guest house. 

Every morning a new arrival.
A joy, a depression, a meanness,

some momentary awareness comes

as an unexpected visitor.

Welcome and entertain them all!

Even if they're a crowd of sorrows,
who violently sweep your house

empty of its furniture,

still, treat each guest honorably.

He may be clearing you out

for some new delight . . .

Be grateful for whoever comes,

because each has been sent

as a guide from beyond.

~ Jelaluddin Rumi, translation by Coleman Barks


Ron's Commentary on Rumi's Wisdom:

Dear Friends,
For many people these are dark and divisive times, unprecedented in their lives.
I understand and honor that perspective. But I see current painful world turmoil as dark times before an inevitable dawn; as marking and catalyzing an immense evolutionary opportunity for a new era of human harmony and conscious connection with each other and with Nature.
So I view what is happening environmentally and politically as disintegration of an old world paradigm that has become painfully and harmfully anachronous, to make way for a more enlightened and elevated new age that can bless all life on our precious planet.
So today I have posted a beautiful poem by Persian mystic master Rumi titled "The Guest House" which metaphorically encapsulates my foregoing optimistic philosophy.
Let us deeply consider Rumi's inspired verses to help us envision these dark times as signaling the dawning of an enlightened new age. Let us like Rumi:
"Be grateful for whoever comes, because each has been sent as a guide from beyond."

And so may it be!

Love,
Ron Rattner