"We never cease to stand like curious children
before the great Mystery into which we were born."
"The important thing is not to stop questioning.
Curiosity has its own reason for existing."
~ Albert Einstein
"What I see in Nature is a magnificent structure
that we can comprehend only very imperfectly,
and that must fill a thinking person with a feeling of humility.
This is a genuinely religious feeling that has nothing to do with mysticism."
~ Albert Einstein
"Ask, and it will be given to you

For every one who asks receives."

~ Matthew 7:7-8; Luke 11:9-10
The quest is in the question.
The question is the answer.
~ Ron Rattner, Sutra Sayings
"I claim to be a simple individual
liable to err like any other fellow mortal. 

I own, however, that I have humility enough

to confess my errors and to retrace my steps."

~ Mahatma Gandhi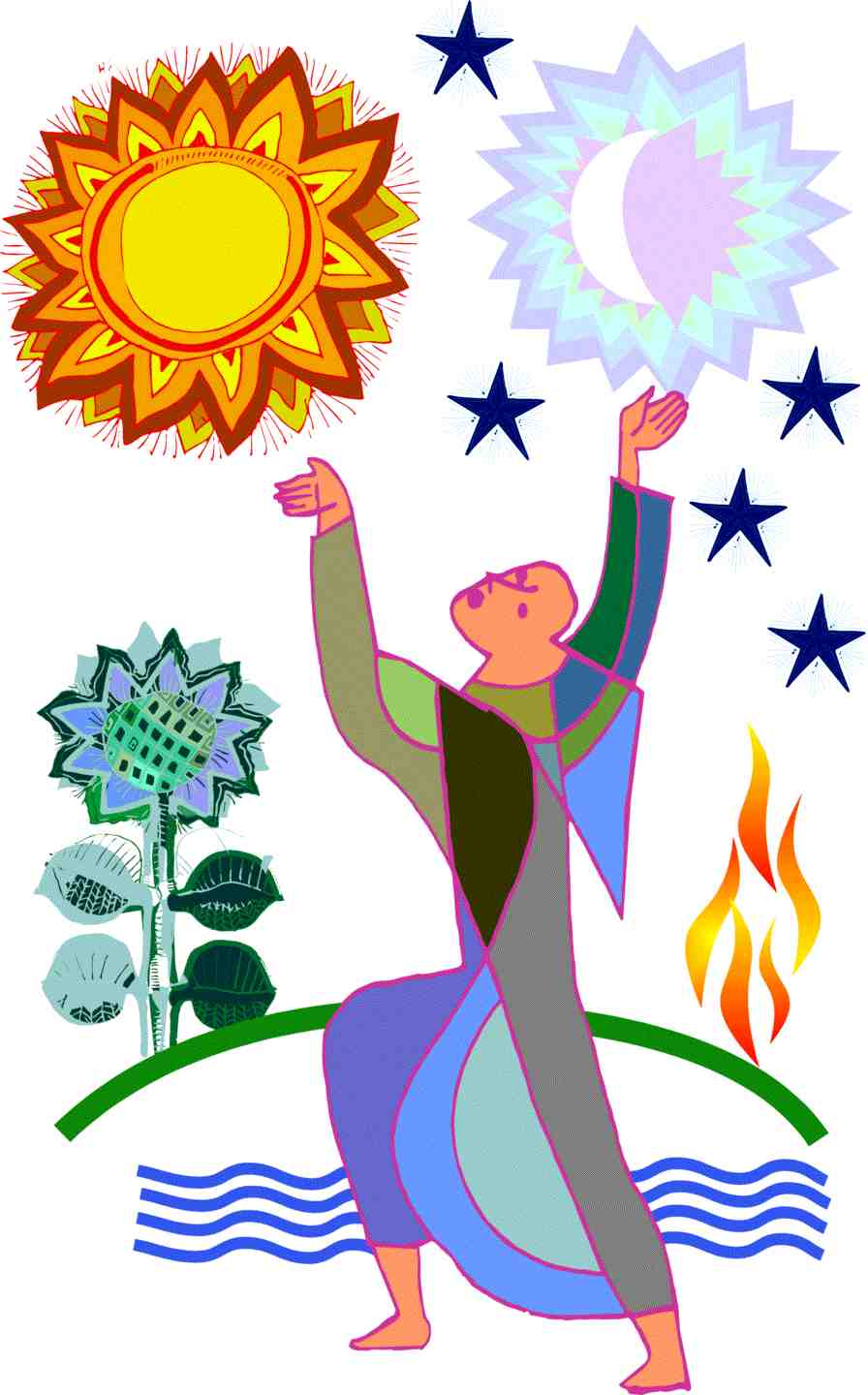 Asking Is The Answer

In asking, we are curious.
In asking, we don't know.
In asking, we are humble.
In asking, we are ever open to inspiration.

Ever asking,
ever curious,
ever open,
ever humble,
ever unknowing:

This is the answer
to the enigma of the Unknowable,
to the mystery of Divinity –

The sacred secret of Life.


Ron's audio recitation of "Asking is the Answer"




Ron's explanation and dedication of "Asking is the Answer".

Dear Friends,

The above "Asking Is The Answer" sutra poem summarizes one of the most important lessons I've learned so far from living a long and blessed lifetime: viz. to always keep curious and open minded, just as when we begin our lives as unacculturated children.
Since my midlife spiritual awakening, I've learned that open-minded curiosity and humility are crucial for life-long learning and spiritual advancement.
One of my greatest joys has been to continuously learn from life, while realizing that we live as part of Nature, in a world of infinite mystery with infinite possibility.
In his wonderful poem "Certainty" Sant Tukaram reminded us that nothing is "certain" in this world of permanent impermanence; that inflexible certainty – even about God – "can become an illness that creates hate and greed".
And similar perennial wisdom was expressed and demonstrated by Albert Einstein, a scientific genius who was always intrigued by the eternal mysteries of Nature. Einstein, who described himself as a deeply religious man awed by the mystery of the eternity of life, and the … marvelous structure of reality, observed that:
"We never cease to stand like curious children
before the great Mystery into which we were born."

"The important thing is not to stop questioning.
Curiosity has its own reason for existing."

~ Albert Einstein


Especially in these extraordinarily turbulent and divisive times of worldwide interpersonal and international challenges arising from our "leaders' and our species' harmful and unsustainable behaviors, we can best address life's challenges by heeding and following perennial wisdom demonstrated and counseled by our wise ancestors like Einstein and Sant Tukaram.
So let us learn, individually and societally, to get along with all others, especially our supposed adversaries or enemies.
Let us remain open-minded, humble and curious, always remembering and compassionately honoring the spiritual essence and divine equality of everyone everywhere, without mistaken certainty or hostility about them.
Invocation
With stilled minds and opened hearts, may we resolve current crises and compassionately live with peace and justice everywhere, without immoral exploitation and discrimination against the world's most vulnerable sentient beings, and the iniquity of inequity in our societies.
And so shall it be!

Ron Rattner