Look how the caravan of civilization
has been ambushed.
Fools are everywhere in charge.
Do not practice solitude like Jesus.
Be in the assembly, and take charge of it."
~ Rumi
"We are all astronauts on a little spaceship called Earth."
~ Buckminster Fuller
"There are no passengers on spaceship earth.
We are all crew."
~ Marshall McLuhan
"We must learn to live together as [sisters and] brothers,
or perish together as fools." ..
"The choice is not between violence and nonviolence,
but between nonviolence and nonexistence." 
~ Dr. Martin Luther King Jr.
"Cherish or Perish.

Co-exist cooperatively, or

Co-expire catastrophically."

~ Ron Rattner, Sutra Sayings
"The whole problem with the world is that
fools and fanatics are always so certain of themselves,
and wiser people so full of doubts."
~ Bertrand Russell
"Shall we their fond pageant see?
Lord, what fools these mortals be!"
~ Shakespeare – A Midsummer Night's Dream Act III, scene II

"When fear becomes collective, when anger becomes collective, it's extremely dangerous. It is overwhelming… The mass media and the military-industrial complex create a prison for us, so we continue to think, see, and act in the same way… We need the courage to express ourselves even when the majority is going in the opposite direction… because a change of direction can happen only when there is a collective awakening… Therefore, it is very important to say, 'I am here!' to those who share the same kind of insight." 
~ Thich Nhat Hanh, The Art of Power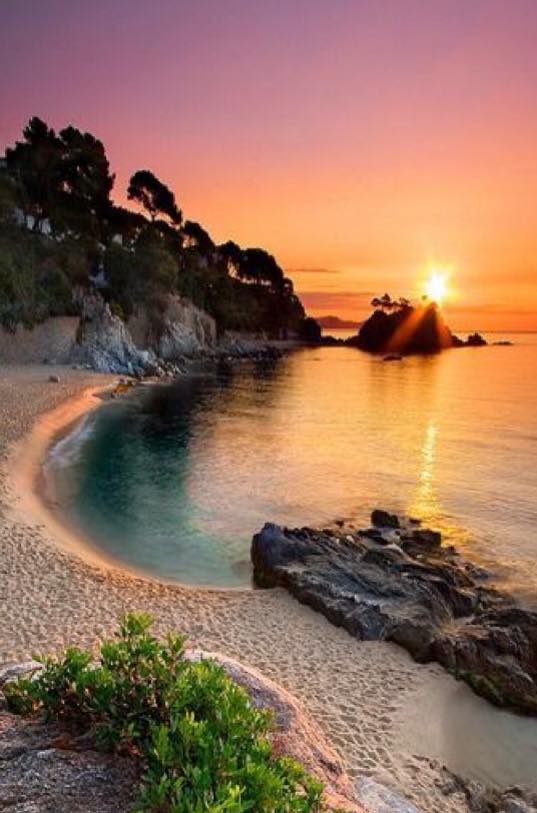 Ron's Introduction to Are Fools and Foolishness Scuttling "Spaceship Earth"?

Dear Friends,

Since launching this website, I have published many postings expressing deep concern that all sentient life on our precious planet Earth is experiencing potential catastrophe by following or allowing foolish leaders (representing less than 1% of humankind} to dangerously navigate "Spaceship Earth" for the 99%+ rest of us.

These postings have asserted or implied that our foolish transnational world "leaders" are malignantly or malevolenty harming countless humans and creatures, by unsustainably and unconscionably pillaging, poisoning and plundering the life systems which physically support us.

Now at age ninety, I feel impelled to correct any assertions that our "leaders", rather than Mother/Father/God, our Source and ultimate collective identity, determine our destinies.

As I've explained in other recent postings, I'm optimistically confident that an ever-expanding "critical mass" of humankind is awakening to realize that we are ONE Universal LOVE, beyond our apparent subject/object separateness; and beyond our beliefs, religions, ideologies or philosophies.

Therefore, the current era of worldwide fear, suffering, turmoil and war, is paradoxically an unprecedented opportunity for a wonderful new awakened era of peace and prosperity.

Whatever our outer life circumstances, there ever-exists within us an Eternal God-given state of Universal LOVE; an egoless state of timeless joy and bliss attainable by all humans as our Divine birthright.

This ultimate Reality is impelling humankind to instinctively reconsider our life purposes and priorities as seemingly-separate sentient beings on "Spaceship Earth". 


Bucky Fuller and "Spaceship Earth"


In the mid-1960's visionary American architect, inventor, and author R. Buckminster Fuller [Bucky] popularized the term "Spaceship Earth" to explain how our precious planet is a single system with its apparent separations inextricably interdependent and interconnected.
Bucky foresaw that to ensure our long-term viability and to avert global catastrophe humanity must wisely and cooperatively inhabit and operate our amazing 'Spaceship' – like skilled astronauts. He said:
"We are all astronauts on a little spaceship called Earth."
So I've wondered whether "Spaceship Earth" has become a "ship of fools", not only because of those insanely commanding and guiding it, but also because we its apparently endangered crew tolerate such foolishness without immediately mutinying and claiming command.
Current critical times
Since inception of a purported coronavirus pandemic crisis, countless people worldwide have been experiencing much fear, anxiety, anger, hatred and other polarizing negative emotions. More people are now fearful than ever before. And such fears are constantly being psychologically fomented by mainstream news media and internet information cartels.
Whatever our political, cultural, generational, or geographical perspectives may be, we share overriding common needs and aspirations: the same precious Earth biosphere; the same aspirations for health and happiness and enjoyment of God-given rights; and for just democratic societies serving basic needs of all life on a peaceful planet.
However, until now virtually all of us in varying degrees have been suffering from an illusory sense of separation from each other and from our ONE common spiritual essence. According to mystics and non-material scientists we suffer from perception deception, mistakenly believing as 'reality' all we perceive as separate. But, as Albert Einstein revolutionarily revealed:
"Our separation of each other is an optical illusion of consciousness."
And, as Alan Watts reminds us, we've "been fooled" by our mistakenly perceived separation from Nature:
"The individual is separate from his universal environment only in name. When this is not recognized, you have been fooled by your name. Confusing names with Nature, you come to believe that having a separate name makes you a separate being. This is — rather literally — to be spellbound".
~ Alan Watts
Probably each of us has subliminally known and instinctively expressed our participation in a great space/time duality hoax about our supposed separate reality and identity.   And perhaps April Fools' days and Earth days have been expressions of that subliminal awareness.



Conclusion

Humanity needs to nonviolently take collective charge of navigating "Spaceship Earth".

As Venerable Buddhist Zen monk Thich Nhat Hanh wisely observed:

"We need the courage to express ourselves even when the majority is going in the opposite direction… because a change of direction can happen only when there is a collective awakening."

~ Thich Nhat Hanh
As the 99%+ common 'crew' of "Spaceship Earth", we must take charge of guiding our precious planet to assure that it is no longer unsustainably desecrated; but that it is honored by compassionately cooperative societies, rather than insanely ruled and ruined by very few purported "leaders".

We must choose to live together as sisters and brothers rather than "perish together as fools." 

And so shall it be!



Ron Rattner


"Certainty can become an illness

that creates hate and greed."
~ Sant Tukaram
"The quest for certainty blocks the search for meaning.
Uncertainty is the very condition
to impel man to unfold his powers."
~ Erich Fromm
"Since no one really knows anything about God, 

those who think they do are just 
troublemakers."
~ Rabia of Basra (first female Sufi saint)
"Never lose a holy curiosity" . . . .
"The important thing is not to stop questioning".
~ Albert Einstein
"The whole problem with the world is that
fools and fanatics are always so certain of themselves,
and wiser people so full of doubts."
~ Bertrand Russell
When questioning begins, certainty ends.
When certainty ends, wisdom begins.

The fewer our certainties, the greater our possibilities.
With complete uncertainty, we have infinite possibility.

Everything is possible when nothing is inevitable.

We are shackled by illusory bonds of belief.
Freedom is beyond belief.
So, we seek relief from belief.

~ Ron Rattner, Sutra Sayings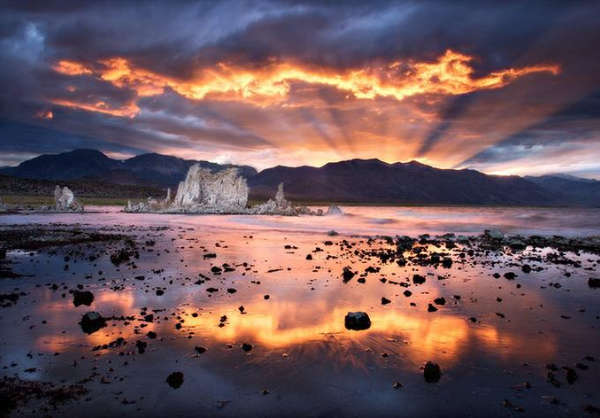 Certainty

Certainty undermines one's power, and turns happiness
into a long shot. Certainty confines.

Dears, there is nothing in your life that will
not change – especially your ideas of God.

Look what the insanity of righteous knowledge can do:
crusade and maim thousands
in wanting to convert that which
is already gold
into gold.

Certainty can become an illness
that creates hate and
greed.

God once said to Tuka,

"Even I am ever changing –
I am ever beyond
Myself,

what I may have once put my seal upon,
may no longer be
the greatest
Truth."

~ Tukaram*
Source:

"Love Poems From God: Twelve Sacred Voices from the East and West", with interpretation by Daniel Ladinsky
Footnote: *Sant Tukaram was a 16th century Indian devotional poet-saint, still widely regarded as one of India's greatest and most influential poet-saints.

Ron's Comments About "Certainty":

Dear Friends,

Are you absolutely certain about anything in your life?
Have you ever been absolutely certain about something or someone, and later learned that your certainty was mistaken?
    
If so, please consider the foregoing quotations and wonderfully translated poem by 16th century devotional poet-saint Tukaram, one of India's greatest and still most influential poet-saints.

These wisdom writings remind us that nothing is "certain" in this world of permanent impermanence; that inflexible certainty – even about God – "can become an illness that creates hate and greed".

Throughout recorded human history, individuals and societies have been compelled to abandon previously cherished inflexible beliefs about religion, science, philosophy etc. which limited learning, impeded progress, and motivated evil and harmful behaviors.

How could we have advanced believing that the earth was flat, or that it was the center of our solar system, or that intuitive women should be burned as witches?

Thanks to quantum science 'uncertainty' theory, we have learned from physicists that what we've believed to be physical 'reality' isn't really real; that ultimate "Reality" is indescribable consciousness.


"Everything we call real is made of things that cannot be regarded as real."

~ Niels Bohr, quantum physicist

"I regard consciousness as fundamental.
I regard matter as derivative from consciousness.
We cannot get behind consciousness.
Everything that we talk about, everything that we regard as existing, postulates consciousness."

~ Max Planck, Nobel Prize-winning physicist


After an unforgettable midlife spiritual awakening, I have learned that open-minded curiosity and awareness are crucial for life-long learning and spiritual advancement. My awakening epiphany completely and irreversibly changed prior paradigms of Self-identity and Reality, and began a new life-phase of previously unimagined new discoveries.

One of my greatest joys has been in continuously learning from life itself, especially from inevitable difficulties and challenges. Thus I've found that we don't need college or post graduate academic degrees to learn our most important lessons.

In recent years, many people worldwide have been experiencing and behaving from polarized fearful and reactive states of mind directed to others with conflicting political perspectives. To address this disturbing divisiveness, and consequent turmoil, we can follow principles of ageless wisdom revealed by Sant Tukaram's critique of "Certainty".

Although purported world "leaders" may seem insanely "certain" of themselves, Earth's suffering citizens can best address crucial interpersonal and international political challenges, by compassionately honoring the spiritual essence and divine equality of everyone everywhere, without mistaken certainty about them.

Invocation

May Sant Tukaram's wisdom inspire us
to transcend mistaken certainty
"that creates hate and greed".

With quiet minds and open hearts
may we compassionately honor
the spiritual essence and equality of everyone everywhere.

Thereby let us overcome exploitation and discrimination
against the world's most vulnerable sentient beings,
and the iniquity of inequity in our societies.

And so shall it be!

Ron Rattner