"And they shall beat their swords into plowshares,
and their spears into pruning hooks;
nation shall not lift up sword against nation,
neither shall they learn war any more."
~ Isaiah 2:4

"Nothing will end war unless the people refuse to go to war."
"War cannot be humanized, only abolished"
"You cannot simultaneously prevent and prepare for war."
~ Albert Einstein

"Love and compassion are necessities, not luxuries.
Without them humanity cannot survive."
~ Dalai Lama

"We must . . live together as brothers or perish together as fools."
"The choice is not between violence and nonviolence,
but between nonviolence and nonexistence."
~ Dr. Martin Luther King, Jr.

"Mankind must put an end to war,
or war will put an end to mankind…"
~ John F. Kennedy

"There is no honorable way to kill, no gentle way to destroy.
There is nothing good in war. Except its ending."
~ Abraham Lincoln

"More than an end to war, we want an end to the beginning of all wars — yes, an end to this brutal, inhuman and thoroughly impractical method of settling the differences between governments."
~ Franklin D. Roosevelt

"The great question is, can war be outlawed from the world?
If so, it would mark the greatest advance in civilization since the Sermon on the Mount."
~ Douglas MacArthur

"Thou shalt not kill."
~ Exodus 20:13

"Does the commandment 'Thou Shalt Not Kill' mean nothing to us?
Are we to interpret it as meaning 'Thou shalt not kill except on the grand scale,' or 'Thou shalt not kill except when the national leaders say to do so'?"
~ Linus Pauling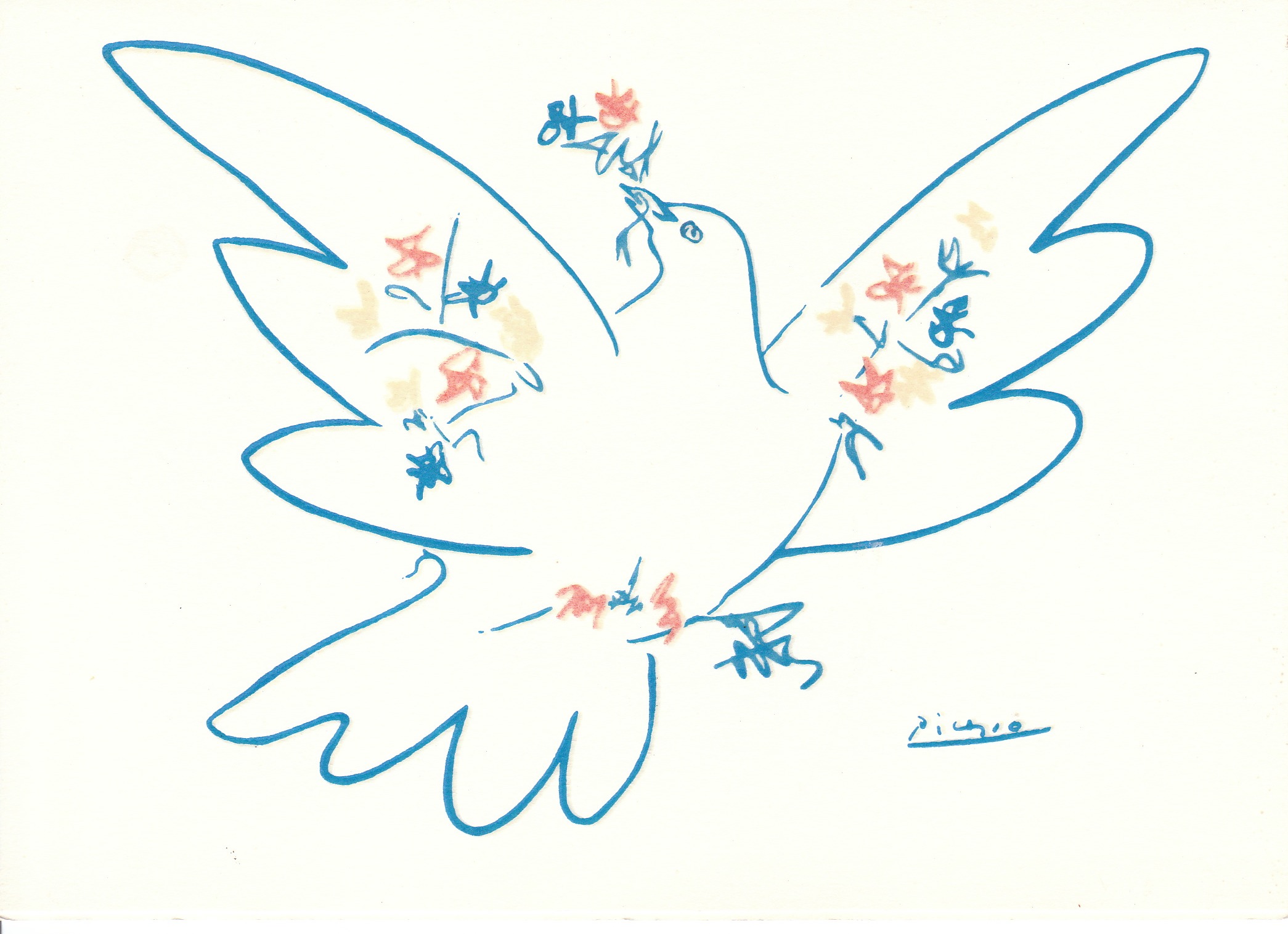 Armistice Day, 11:11 ~ No More War
Dear Friends,
Over a century ago on November 11th at eleven o'clock a.m. — the "eleventh hour of the eleventh day of the eleventh month" of 1918, an armistice agreement was signed by the combatant Allied nations and Germany to end four years of Word War I hostilities. This historic event was thereafter commemorated by the Allied nations as a national "Armistice Day" holiday idealistically marking termination of "the war to end all wars".
However, at the outbreak of World War II, the US national holiday name became "Veterans Day", while British Commonwealth nations changed from "Armistice Day" to "Remembrance Day". And for decades endless more wars have followed the "the war to end all wars".

Human societies have advanced industrially and technologically, but have yet utterly failed to stop warring. As American humorist and social commentator Will Rogers sardonically observed:

"You can't say civilization don't advance…
in every war they kill you in a new way."
~ Will Rogers


Although armed conflict is behaviorally as old as humankind, for the first time in our recorded history we are now forced to realize that any more wars will probably trigger an omnicidal nuclear, ecological, biological, or radiological catastrophe insanely ending earth-life as we've known it.
But paradoxically, while human survival is technologically threatened as never before, we concurrently have gained unprecedented technical capacity to sustainably end all human starvation and poverty. And in these critical times of immense suffering, yet immense opportunity, we are awakening to our infinitely unlimited human potentiality.
So as we appropriately honor and remember all those who have been conscripted or enlisted into military services fighting endless wars, let us urgently and lovingly envisage and intend – at long last – an era with no more war on our precious planet.
Together let us morally insist that mother Earth be democratically governed bottom-up by compassionate nonviolent societies, rather than autocratically ruled top-down by malignantly insane warlike "leaders".
We must relentlessly refuse to cooperate with or participate in any more immoral war, and only commemorate "Armistice Day" (instead of "Veterans Day"), remembering that another war can be the "war to end all wars" and all life on our precious blue planet!
May we so initiate a new era of lasting world peace.
And so may it be!
Ron Rattner
Look how the caravan of civilization
has been ambushed.
Fools are everywhere in charge.
Do not practice solitude like Jesus.
Be in the assembly, and take charge of it."
~ Rumi
"We are all astronauts on a little spaceship called Earth."
~ Buckminster Fuller
"There are no passengers on spaceship earth.
We are all crew."
~ Marshall McLuhan
"We must learn to live together as [sisters and] brothers,
or perish together as fools." ..
"The choice is not between violence and nonviolence,
but between nonviolence and nonexistence." 
~ Dr. Martin Luther King Jr.
"Cherish or Perish.

Co-exist cooperatively, or

Co-expire catastrophically."

~ Ron Rattner, Sutra Sayings
"The whole problem with the world is that
fools and fanatics are always so certain of themselves,
and wiser people so full of doubts."
~ Bertrand Russell
"Shall we their fond pageant see?
Lord, what fools these mortals be!"
~ Shakespeare – A Midsummer Night's Dream Act III, scene II

"When fear becomes collective, when anger becomes collective, it's extremely dangerous. It is overwhelming… The mass media and the military-industrial complex create a prison for us, so we continue to think, see, and act in the same way… We need the courage to express ourselves even when the majority is going in the opposite direction… because a change of direction can happen only when there is a collective awakening… Therefore, it is very important to say, 'I am here!' to those who share the same kind of insight." 
~ Thich Nhat Hanh, The Art of Power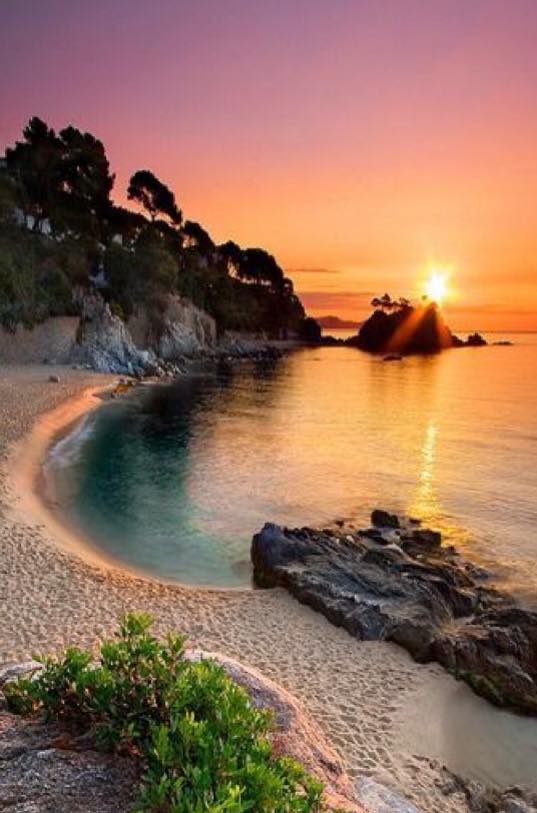 Are Fools and Foolishness Scuttling "Spaceship Earth"?

Dear Friends,

On this 'April Fools' day I am deeply concerned that all life on our precious planet Earth is experiencing extraordinary and potentially catastrophic crises perpetrated by insane fools. So this is a time for serious effort to preserve life on "Spaceship Earth", rather than a day for frivolous thoughts or behaviors.

Worldwide we are facing unprecedented nuclear, ecological, economic, health and interpersonal crises so serious that they threaten all life on our precious planet and cause misery for millions as Humanity allows the world to be ruled and ruined by psychopaths.

Current crises appear to have been precipitated by transnational world "leaders" – a few obscenely privileged financial, corporate, political and religious oligarchs – who without remorse amorally and ignorantly acquire, abuse and misuse power, and excessive material wealth far beyond their conceivable needs; people so insane and insensitive that they are unjustly and brutally harming countless humans and creatures, and myopically scuttling Spaceship Earth, by corrupting and destroying the life support systems which sustain us.

Bucky Fuller and "Spaceship Earth"


In the mid-1960's visionary American architect, inventor, and author R. Buckminster Fuller [Bucky] popularized the term "Spaceship Earth" to explain how our precious planet is a single system with its apparent separations inextricably interdependent and interconnected.
Bucky foresaw that to ensure our long-term viability and to avert global catastrophe humanity must wisely and cooperatively inhabit and operate our amazing 'Spaceship' – like skilled astronauts. He said:
"We are all astronauts on a little spaceship called Earth."
So I'm wondering whether "Spaceship Earth" has become a "ship of fools", not only because of those insanely commanding and 'steering' it, but also because we its imminently endangered crew foolishly tolerate such insanity without immediately mutinying and claiming command.
Current critical times
Since the 2019 inception of a purported pre-planned coronavirus pandemic crisis, countless people worldwide have been experiencing considerable fear, anxiety, anger, hatred and other polarizing negative emotions. More people are fearful than ever before. And such fears are constantly being psychologically fomented by mainstream news media and internet information cartels.
Whatever our political, cultural, generational, or geographical perspectives may be, we share overriding common needs and aspirations: the same precious Earth biosphere; the same aspirations for health and happiness and enjoyment of God-given rights; and for just democratic societies serving basic needs of all life on a peaceful planet.
However, until now virtually all of us in varying degrees have been suffering from an illusory sense of separation from each other and from our ONE common spiritual essence. According to mystics and non-material scientists we suffer from perception deception, mistakenly believing as 'reality' all we perceive as separate. But, as Albert Einstein revolutionarily revealed:
"Our separation of each other is an optical illusion of consciousness."
And, as Alan Watts reminds us, we've "been fooled" by our mistakenly perceived separation from Nature:
"The individual is separate from his universal environment only in name. When this is not recognized, you have been fooled by your name. Confusing names with Nature, you come to believe that having a separate name makes you a separate being. This is — rather literally — to be spellbound".
~ Alan Watts
Perhaps each of us has known subliminally that we are participating in a great cosmic hoax about our supposed separate reality and identity.   And perhaps April Fools' day has been an expression of that subliminal awareness. But at long last it's time for us to awaken and together act to preserve life on "Spaceship Earth".

Conclusion

Humanity urgently needs to nonviolently take charge of navigating "Spaceship Earth".

As Venerable Buddhist monk Thich Nhat Hanh wisely observed:

"We need the courage to express ourselves even when the majority is going in the opposite direction… because a change of direction can happen only when there is a collective awakening."

~ Thich Nhat Hanh
As the 99%+ common 'crew' of "Spaceship Earth", we must immediately take charge of guiding our precious planet to assure that it is no longer insanely and unsustainably desecrated; but that it is cooperatively and democratically guided and honored by and for compassionate societies, rather than insanely ruled and ruined by very few "leaders".

We must choose to "live together as [sisters and] brothers" rather than "perish together as fools." 

And so shall it be!



Ron Rattner