Armistice Day, 11:11
~ No More War: Quotes and Comments
"And they shall beat their swords into plowshares,
and their spears into pruning hooks;
nation shall not lift up sword against nation,
neither shall they learn war any more."
~ Isaiah 2:4

"Nothing will end war unless the people refuse to go to war."
"War cannot be humanized, only abolished"
"You cannot simultaneously prevent and prepare for war."
~ Albert Einstein

"Love and compassion are necessities, not luxuries.
Without them humanity cannot survive."
~ Dalai Lama

"We must . . live together as brothers or perish together as fools."
"The choice is not between violence and nonviolence,
but between nonviolence and nonexistence."
~ Dr. Martin Luther King, Jr.

"Mankind must put an end to war,
or war will put an end to mankind…"
~ John F. Kennedy

"There is no honorable way to kill, no gentle way to destroy.
There is nothing good in war. Except its ending."
~ Abraham Lincoln

"More than an end to war, we want an end to the beginning of all wars — yes, an end to this brutal, inhuman and thoroughly impractical method of settling the differences between governments."
~ Franklin D. Roosevelt

"The great question is, can war be outlawed from the world?
If so, it would mark the greatest advance in civilization since the Sermon on the Mount."
~ Douglas MacArthur

"Thou shalt not kill."
~ Exodus 20:13

"Does the commandment 'Thou Shalt Not Kill' mean nothing to us?
Are we to interpret it as meaning 'Thou shalt not kill except on the grand scale,' or 'Thou shalt not kill except when the national leaders say to do so'?"
~ Linus Pauling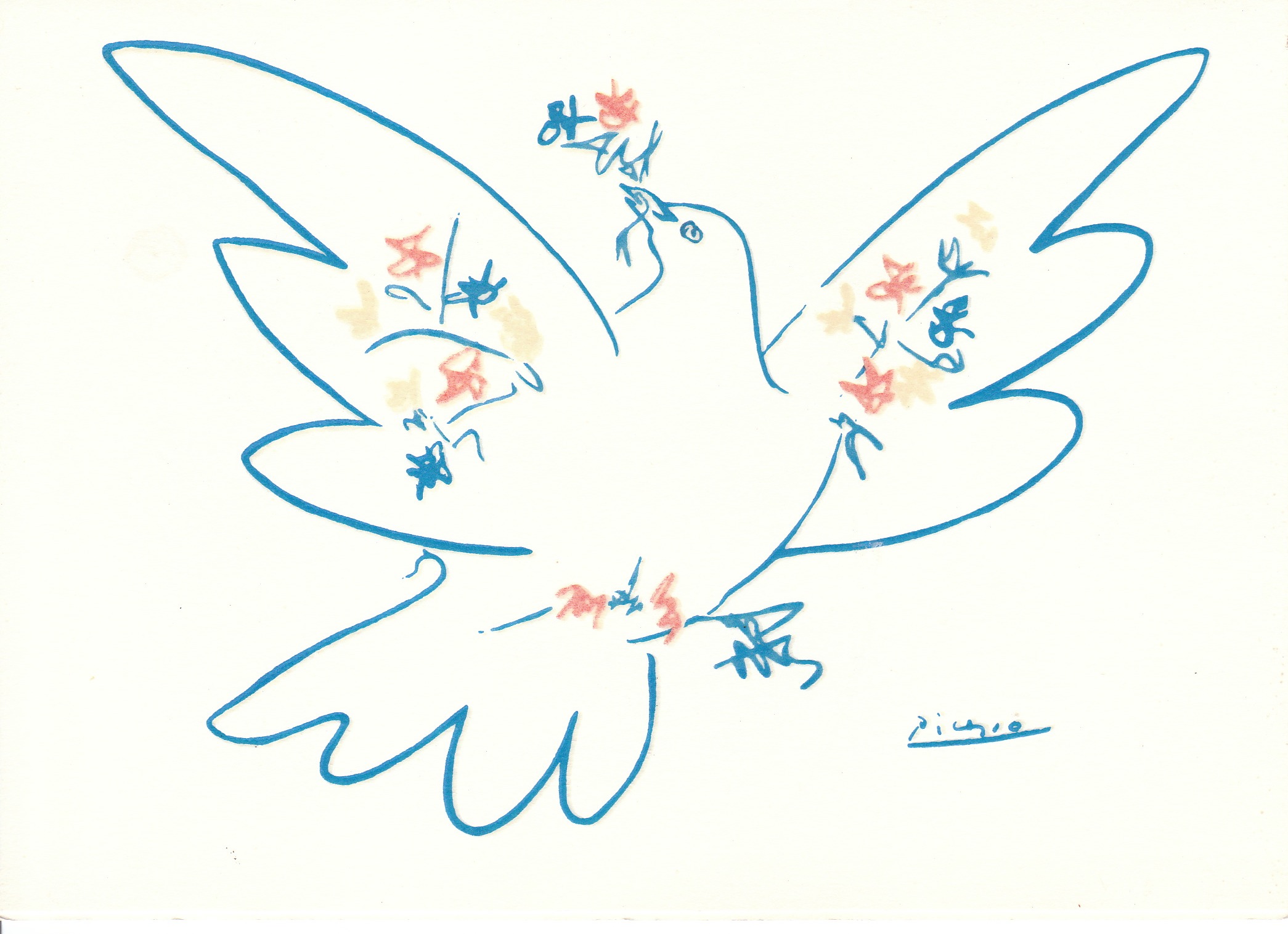 Armistice Day, 11:11 ~ No More War
Dear Friends,
Over a century ago on November 11th at eleven o'clock a.m. — the "eleventh hour of the eleventh day of the eleventh month" of 1918, an armistice agreement was signed by the combatant Allied nations and Germany to end four years of Word War I hostilities. This historic event was thereafter commemorated by the Allied nations as a national "Armistice Day" holiday idealistically marking termination of "the war to end all wars".
However, at the outbreak of World War II, the US national holiday name became "Veterans Day", while British Commonwealth nations changed from "Armistice Day" to "Remembrance Day". And for decades endless more wars have followed the "the war to end all wars".

Human societies have advanced industrially and technologically, but have yet utterly failed to stop warring. As American humorist and social commentator Will Rogers sardonically observed:

"You can't say civilization don't advance…
in every war they kill you in a new way."
~ Will Rogers


Although armed conflict is behaviorally as old as humankind, for the first time in our recorded history we are now forced to realize that any more wars will probably trigger an omnicidal nuclear, ecological, biological, or radiological catastrophe insanely ending earth-life as we've known it.
But paradoxically, while human survival is technologically threatened as never before, we concurrently have gained unprecedented technical capacity to sustainably end all human starvation and poverty. And in these critical times of immense suffering, yet immense opportunity, we are awakening to our infinitely unlimited human potentiality.
So as we appropriately honor and remember all those who have been conscripted or enlisted into military services fighting endless wars, let us urgently and lovingly envisage and intend – at long last – an era with no more war on our precious planet.
Together let us morally insist that mother Earth be democratically governed bottom-up by compassionate nonviolent societies, rather than autocratically ruled top-down by malignantly insane warlike "leaders".
We must relentlessly refuse to cooperate with or participate in any more immoral war, and only commemorate "Armistice Day" (instead of "Veterans Day"), remembering that another war can be the "war to end all wars" and all life on our precious blue planet!
May we so initiate a new era of lasting world peace.
And so may it be!
Ron Rattner