"Whence come I and whither go I?
That is the great unfathomable question,
the same for every one of us.
Science has no answer to it."
~ Max Planck
"We never cease to stand like curious children before the great Mystery into which we were born."
~ Albert Einstein
"The important thing is not to stop questioning.
Curiosity has its own reason for existing. One cannot help but be in awe when he contemplates the mysteries of eternity, of life, of the marvelous structure of reality. It is enough if one tries merely to comprehend a little of this mystery every day.
Never lose a holy curiosity."
~ Albert Einstein
"Sometimes the questions are complicated and the answers are simple."
~ Dr. Seuss
The quest is in the question.
The question is the answer.
~ Ron Rattner, Sutra Sayings
When questioning begins, certainty ends.
When certainty ends, wisdom begins.
~ Ron Rattner, Sutra Sayings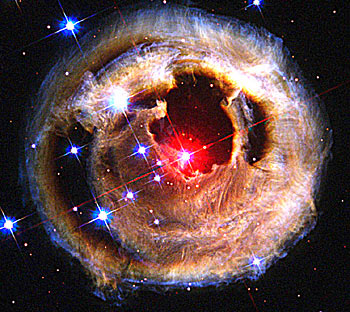 Was space/time causality "reality" 'created' 5000 years ago
– or previously?

Or is "reality" ever 'created' instant by instant
– ever NOW?

Is there a Divine 'design plan'?

If so, who is the Divine 'designer'?  Is S/HE friendly?

And if so, why and how did Divinity 'design' "reality"?

Is evolution ever implicit in "creation"?

If evolution happens, who/what evolves:
Living organisms? 'Human consciousness'?  "Life"? "Reality"?

Is evolution inevitable, or just optional;
is it imperative, or just elective?

Do we always evolve, or sometimes devolve?

What is our Source?  Do we emerge from Divinity?

After 'creation', do we seek our Source, as a matter of course?

Do we ultimately dissolve in Divinity – or merge with Mystery?

Does Spirit mind, 
and does mind matter?

What really matters?

It's all MYSTERY!


Ron's Commentary on Finding Happiness by Asking Ultimate Questions