"We never cease to stand like curious children before the great Mystery into which we were born."

~ Albert Einstein
"The important thing is not to stop questioning.
Curiosity has its own reason for existing.
One cannot help but be in awe when he contemplates
the mysteries of eternity, of life, of the marvelous structure of reality.
It is enough if one tries merely to comprehend a little of this mystery every day.
Never lose a holy curiosity."
~ Albert Einstein
The quest is in the question.

The question is the answer.
~ Ron Rattner, Sutra Sayings
Questions are then,
Life is NOW.
~ Ron Rattner, Sutra Sayings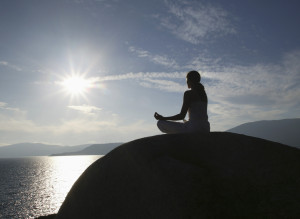 Q. When do questions arise?

A. Always then, never now.

Q. Can there ever be a question without a thought?

A. I don't think so.

Without a question there can be a thought.
But without a thought there can be no question.

Q. Then, when is there never a question?

A. When there is no questioner.