Posts Tagged 'Chuang Tzu'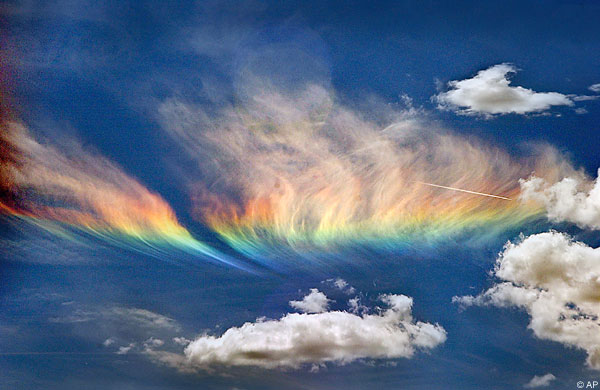 "Happiness is your nature. It is not wrong to desire it.
What is wrong is seeking it outside when it is inside."
~ Sri Ramana Maharshi
"Happiness is the absence of the striving for happiness."
~ Chuang-Tzu
"The soul is eternal, all-pervading, unmodifiable, immovable and primordial."
"The soul never takes birth and never dies at any time
nor does it come into being again when the body is created.
The soul is birthless, eternal, imperishable and timeless
and is never destroyed when the body is destroyed.
Just as a man giving up old worn out garments accepts other new apparel, in the same way the embodied soul giving up old and worn out bodies verily accepts new bodies."
~ Bhagavad Gita, Chapter 2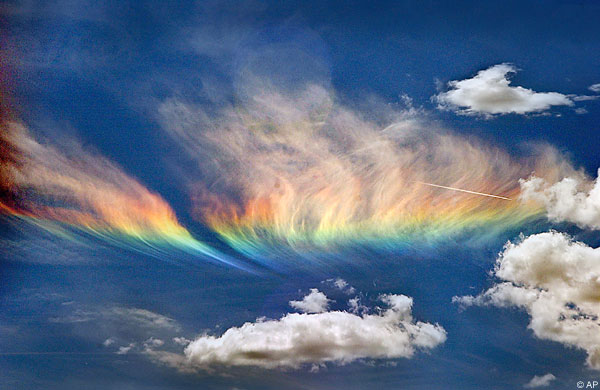 Life Is Perpetual; Happiness Is Optional

Life is perpetual;
Happiness is optional.

God gives Life eternal.
Humankind makes it sublime or infernal.

Timeless delight,
or endless night:

However we choose it,
we never can lose it.


Ron's audio recitation of "Life Is Perpetual; Happiness Is Optional"
Ron's commentary on "Life Is Perpetual; Happiness Is Optional"
Dear Friends,
Have you ever wondered why the world seems so crazy? Why billions of people worldwide suffer unnecessarily from wars, poverty, illness, lack of basic life-sustaining necessities? Why even in the richest nation on Earth, suffering is ubiquitous? Why even materially rich people are often depressed, addicted or mentally ill?
Long before my mid-life spiritual awakening, I attributed societal suffering to societal insanity. But only afterwards, did I begin deeply reflecting on root causes of such societal insanity and unhappiness. With continuing curiosity, I began asking many new questions about our true identity and reality. That process of constant questioning has proved immeasurably helpful.
Thereby, I've often been blessed with simple spiritual answers to seemingly complicated questions about crazy behaviors in a crazy world; answers which have brought me ever-increasing happiness. Like Dr. Seuss, I've discovered that:
"Sometimes the questions are complicated and the answers are simple"
; that seemingly complicated questions about living a happy life often can be resolved with simple answers from elevated levels of inner awareness.
I have found that societal suffering arises from ignorance of our true nature and spiritual Self-identity; that we inevitably suffer karmically while seeking happiness through satisfaction of ephemeral worldly desires, because lasting happiness can only be found within; and, that our experience of happiness depends upon our self-identification as eternal spirit rather than as only impermanent mortal bodies and their stories.
So inspired by my beloved Guruji, I've shared many SillyStutras writings about happiness, to help us discover within that eternal happiness is our true nature.
The foregoing pithy poem "Life Is Perpetual; Happiness Is Optional" and preceding quotations emphasize the crucial truth that Life is eternal, though suffering is optional. I hope you'll reflect upon them.
May these writings help inspire us to experience ever more inner happiness in a seemingly insane world.
And so may it be!
Ron Rattner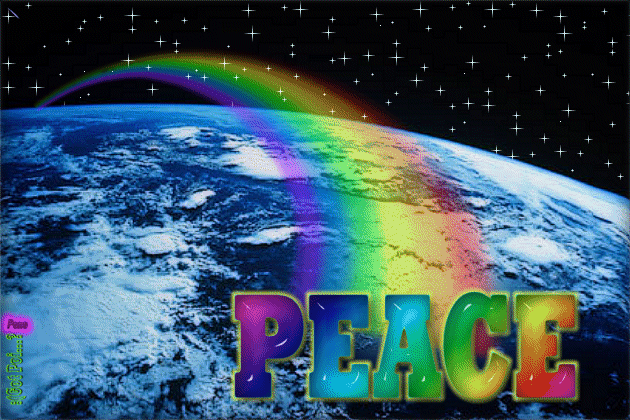 "One great question underlies our experience, whether we think about it or not: what is the purpose of life? From the moment of birth every human being wants happiness and does not want suffering. Neither social conditioning nor education nor ideology affects this. From the very core of our being, we simply desire contentment. Therefore, it is important to discover what will bring about the greatest degree of happiness."
~ H.H. Dalai Lama
"The world is so unhappy because it is ignorant of the true Self.
Man's real nature is happiness. Happiness is inborn in the true Self. Man's search for happiness is an unconscious search for his true Self. The true Self is imperishable; therefore, when a man finds it, he finds a happiness which does not come to an end."
~ Ramana Maharshi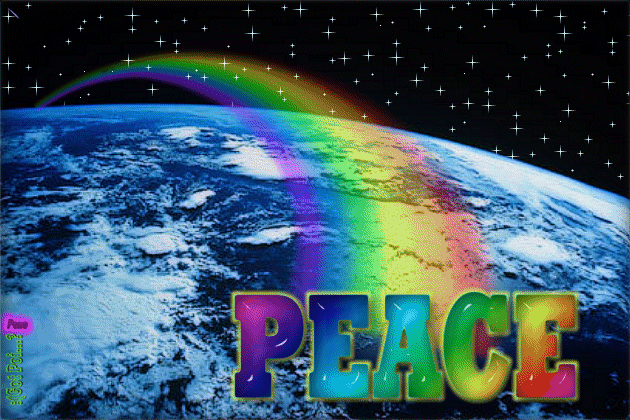 Solstice Salutations and Invocations For a Peaceful and Happy New Age
Dear Friends,
With a new winter solstice cycle of ever increasing sunlight, let us envision the dawning of a new age of peace, compassion, and joy everywhere on our precious planet.
May we thereby rededicate ourselves to the Eternal Light of LOVE within and beyond everyone and everything on Earth; to THAT universal spirit of light, love, harmony and happiness, which is the unseen Source of the world we see.  
 

And as we share season's greetings and envision planetary peace and joy, may we be infused with illumination and inspiration for harmoniously healing our precious planet and all its life-forms by these perennial wisdom words about happiness:
Perennial Wisdom Words About Happiness:

"Happiness is the meaning and the purpose of life,
the whole aim and end of human existence"
~ Aristotle

"The purpose of our lives is to be happy."
~ Dalai Lama

"I believe that the very purpose of our life is to seek happiness.
That is clear. Whether one believes in religion or not,
whether one believes in this religion or that religion,
we all are seeking something better in life.
So, I think, the very motion of our life is towards happiness…"
~ Dalai Lama

"True happiness cannot be found in things that change and pass away.
Pleasure and pain alternate inexorably.
Happiness comes from the Self and can be found in the Self only.
Find your real Self and all else will come with it."
~ Nisargadatta Maharaj

Happiness is your nature. It is not wrong to desire it.
What is wrong is seeking it outside when it is inside.
~ Ramana Maharshi

"Seek first the kingdom of heaven,
which is within."
~ Matthew 6:33; Luke 17:20-21

"Thousands of candles can be lit from a single candle,
and the life of the candle will not be shortened.
Happiness never decreases by being shared."
~ Buddha

Happiness comes when your work and words
are of benefit to yourself and others.
~ Buddha

"He who has not looked on Sorrow will never see Joy."
"We choose our joys and sorrows long before we experience them."
~ Kahlil Gibran

"Find ecstasy in life;
the mere sense of living is joy enough."
~ Emily Dickinson

"I do not think of all the misery, but of the glory that remains.
Go outside into the fields, nature and the sun,
go out and seek happiness in yourself and in God.
Think of the beauty that again and again
discharges itself within and without you and be happy."
~ Anne Frank

"The root of joy is gratefulness…

We hold the key to lasting happiness in our own hands.

For it is not joy that makes us grateful;
it is gratitude that makes us joyful."

~ Brother David Steindl-Rast

"We are formed and molded by our thoughts.
Those whose minds are shaped by selfless thoughts
give joy when they speak or act.
Joy follows them like a shadow that never leaves them."
~ Buddha

"People are just as happy as they make up their minds to be."
~ Abraham Lincoln

"Happiness does not depend on how the furniture is arranged –
it depends on how I arrange my mind."
"When you change the way you look at things,
the things you look at change."
"Simply put, you believe that things or people make you unhappy,
but this is not accurate.
You make yourself unhappy."
~ Wayne Dyer

"If you want others to be happy, practice compassion.
If you want to be happy, practice compassion."
~ Dalai Lama

"Cultivate compassion; harvest happiness."

~ Ron Rattner, Sutra Sayings

"The happiness of one's own heart alone cannot satisfy the soul;
one must try to include, as necessary to one's own happiness, the happiness of others."
~ Paramahansa Yogananda

"Joy is not in things; it is in us."
~ Richard Wagner

"I am happy even before I have a reason."
~ Hafiz

"The superior man is always happy."
~ Confucius

"Happiness is the absence of the striving for happiness."
~ Chuang-Tzu

"By letting it go it all gets done.
The world is won by those who let it go.
But when you try and try,
the world is beyond the winning."
~ Lao Tzu

"What is the worth of a happiness for which you must strive and work?
Real happiness is spontaneous and effortless."
~ Nisargadatta Maharaj

"He who binds to himself a joy
Does the winged life destroy;
But he who kisses the joy as it flies
Lives in eternity's sun rise."
~ William Blake

"Always be joyful. That is the only truly saintly state."
~ Teresa of Avila

"Joy can be real only if people look upon their life as a service,
and have a definite object in life
outside themselves and their personal happiness"
~ Leo Tolstoy

"I slept and dreamt that life was joy.
I awoke and saw that life was service.
I acted and behold, service was joy."
~ Rabindranath Tagore

"Somehow not only for Christmas
But all the long year through,
The joy that you give to others
Is the joy that comes back to you.
And the more you spend in blessing
The poor and lonely and sad,
The more of your heart's possessing
Returns to make you glad.
~ John Greenleaf Whittier

"Sanity and happiness are an impossible combination"
~ Mark Twain

"For every minute you are angry you lose sixty seconds of happiness."
~ Ralph Waldo Emerson

"Worry never robs tomorrow of its sorrow,
it only saps today of its joy."
~ Leo Buscaglia

"Some cause happiness wherever they go;
others whenever they go."
~ Oscar Wild

Closing Invocations:

May we consciously and cooperatively participate together in co-creating an ever better world – Happy, Harmonious and Peaceful – as we intend and envision it to be.
May we so become infused channels of Light and Love for everyone and everything everywhere – on the Solstice Holidays and Always!
May everyone everywhere be happy!

And so may it be!


"We hold these truths to be self evident:
that all men are created equal:
that they are endowed by their Creator with certain unalienable rights; that among these are life, liberty and the pursuit of happiness."
~ U.S. Declaration of Independence, Thomas Jefferson
"Happiness is the meaning and the purpose of life,
the whole aim and end of human existence"
~ Aristotle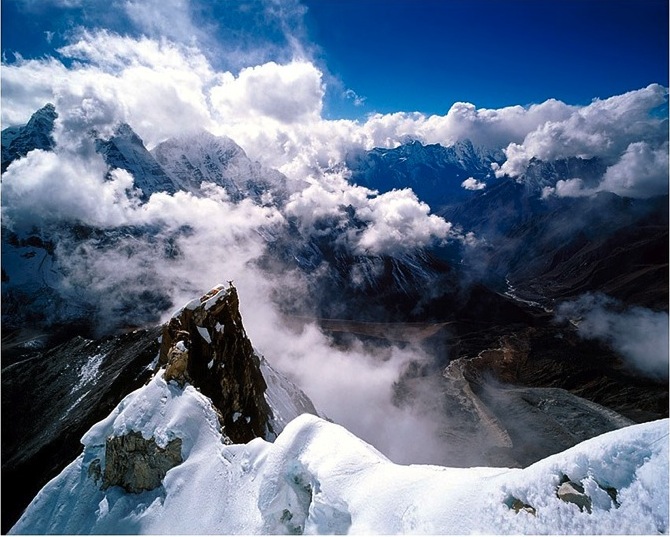 Introduction.
Everyone wants lasting happiness; no-one wants to suffer.
For millennia great mystics have revealed that ever abiding Happiness is our true inner nature – our Self.
So how do we discover and experience such Happiness?
Should we seek lasting happiness –
By maintaining an attitude of gratitude for our blessings, while accepting life's inevitable challenges? or
By seeking impermanent worldly pleasures? or
By looking within to discover the Source of lasting happiness, and impediments to our experience of such happiness?
Or, rather than pursuing Happiness, would it be best for us to let go, and "go with the flow", consciously letting Life happen through us?
The following quotations include differing perspectives about seeking happiness. They are offered to help each of us from our unique perspective find our most suitable path to lasting happiness.


Pursuit of Happiness?


"I believe that the very purpose of our life is to seek happiness. That is clear. Whether one believes in religion or not, whether one believes in this religion or that religion, we all are seeking something better in life. So, I think, the very motion of our life is towards happiness…"
~ Dalai Lama

"The root of joy is gratefulness…
We hold the key to lasting happiness in our own hands.
For it is not joy that makes us grateful;
it is gratitude that makes us joyful."
~ Brother David Steindl-Rast

"Seek first the kingdom of heaven,
which is within."
~ Matthew 6:33; Luke 17:20-21

"The pursuit of happiness is a most ridiculous phrase;
if you pursue happiness you'll never find it."
~ C. P. Snow

"Don't seek happiness.  If you seek it, you won't find it, because seeking is the antithesis of happiness.  Happiness is ever elusive, but freedom from unhappiness is attainable now, by facing what is, rather than making up stories about it. Unhappiness covers up your natural state of well­being  and inner peace, the source of true happiness."
~ Eckhart Tolle, A New Earth

"Happiness is the absence of the striving for happiness."
~ Chuang-Tzu

"In the pursuit of learning every day something is gained.
In the pursuit of Tao, every day something is dropped."

~ Lao Tzu

"What is the worth of a happiness for which you must strive and work?
Real happiness is spontaneous and effortless."
~ Sri Nisargadatta Maharaj

Happiness is your nature. It is not wrong to desire it.
What is wrong is seeking it outside when it is inside.
~ Ramana Maharshi

"By letting it go it all gets done.
The world is won by those who let it go.
But when you try and try,
the world is beyond the winning."
~ Lao Tzu

"I am happy even before I have a reason."
~ Hafiz

The word "happiness" would lose its meaning
if it were not balanced by sadness.
~ Carl Jung

"I do not think of all the misery, but of the glory that remains.

Go outside into the fields, nature and the sun,

go out and seek happiness in yourself and in God.

Think of the beauty that again and again 
discharges itself within and without you
, and be happy."

~ Anne Frank