Posts Tagged 'Marcus Aurelius'
"Harmony is the secret principle of life."
~ Paramahansa Yogananda
"Love is the energizing elixir of the Universe,
the cause and effect of all Harmony."
~ Rumi
"When there is harmony between the mind, heart and resolution
then nothing is impossible."
~ Rig Veda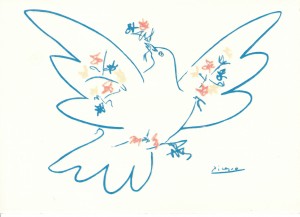 Introduction to Harmony Quotations and Sayings

Dear Friends,

To commemorate the 2021 Vernal Equinox season, I've augmented and posted below a treasury of inspiring quotations about "Harmony", which express enduring spiritual ideas and ideals of fundamental significance.
This collection of quotations and sayings about "Harmony" is dedicated to helping heal the world, by awakening us to our spiritual Oneness with Nature and Universal Awareness, as LOVE.
Please deeply reflect upon this perennial wisdom.

And so may it be!

Ron Rattner

Harmony Quotations and Sayings
"Harmony is the secret principle of life."

~ Paramahansa Yogananda



"When there is harmony between the mind, heart and resolution

then nothing is impossible."

~ Rig Veda



"Neither human wisdom nor divine inspiration
can confer upon man any greater blessing than
[to live a life of happiness and harmony here on earth]."

~ Plato

"Clothe yourselves with compassion,
kindness, humility, gentleness and patience.
Bear with each other and forgive one another . .
And over all these virtues put on LOVE,
which binds everything together in perfect harmony."

~ Colossians 3: 12-17

"(A)ll problems of existence are essentially problems of harmony."
~ Sri Aurobindo

"The heart and mind can find peace and harmony
by contemplating the transcendental nature
of the true Self as supreme effulgent life."
~ Patanjali

"Where the heart is full of kindness which seeks no injury to another,
either in act or thought or wish, this full love creates an atmosphere of harmony,
whose benign power touches with healing all who come within its influence.
Peace in the heart radiates peace to other hearts,
even more surely than contention breeds contention."
~ Patanjali, Yoga Sutra

"Affirm divine calmness and peace,
and send out only thoughts of love and goodwill
if you want to live in peace and harmony.
Never get angry, for anger poisons your system."
~ Paramahansa Yogananda

"A harmonized mind produces harmony
in this world of seeming discord."
~ Paramahansa Yogananda

"Go forth in every direction –
for the happiness, the harmony, the welfare of the many.
Offer your heart, the seeds of understanding,
like a lamp overturned and re-lit, illuminating the darkness."
~ Buddha

"The life ahead can only be glorious
if you learn to live in total harmony with the Lord."
~ Shirdi Sai Baba

"Happiness is when what you think,
what you say,
and what you do are in harmony."
~ Mahatma Gandhi



"Virtue is harmony."

~ Pythagoras

"God reveals himself in the orderly harmony of what exists."
~ Albert Einstein

"Always aim at complete harmony of thought and word and deed.
Always aim at purifying your thoughts and everything will be well."
~ Mahatma Gandhi

"The sage is one with the world,
and lives in harmony with it."
~ Lao Tzu



"One who lives in accordance with nature

does not go against the way of things,

but moves in harmony with the present moment."

~ Lao Tzu

"He who lives in harmony with himself
lives in harmony with the universe."
~ Marcus Aurelius

"The essence of saintliness
is total acceptance of the present moment,
harmony with things as they happen."
~ Sri Nisargadatta Maharaj


"The superior person is in Harmony,

but does not follow the crowd.

The lesser person follows the crowd,

but is not in Harmony."

~ Confucius



"Love is the energizing elixir of the Universe,

the cause and effect of all Harmony."

~ Rumi

"Love opens all doors,
 no matter how tightly closed they may be, 
no matter how rusty from lack of use. 
Your work is to bring unity and harmony,
 to open all those doors which have been closed for a long time.
Have patience and tolerance. Open your heart all the time."

~ Maharishi Mahesh Yogi

"The life of this world is nothing but the harmony of opposites"
~ Rumi


"Where there is discord,

let us sow Harmony."

~ Peace Prayer attributed to St. Francis of Assisi 



"Without law or compulsion,

men would dwell in harmony."

~ Lao Tzu


As soon as laws are necessary for men,

they are no longer fit for freedom.

~ Pythagoras



"Happy the man whose lot it is to know
The secrets of the earth.

He hastens not
To work his fellows hurt by unjust deeds,

But with rapt admiration contemplates

Immortal Nature's ageless harmony,

And how and when the order came to be."

~ Euripides



"To have a positive religion is not necessary.

To be in harmony with yourself and the universe is what counts,

and this is possible without positive and specific formulation in words."

~ Johann Wolfgang von Goethe



"The unlike is joined together,

and from differences results the most beautiful harmony."

~ Heraclitus



"Mutual respect and mutual listening

are the foundations of harmony within the family."

~ Buddha



"Harmony can not thrive in a climate of
mistrust, cheating, bullying;
mean-spirited competition."

~ Dalai Lama



"Wherever I go meeting the public…
spreading a message of human values …

[and] harmony, is the most important thing."

~ Dalai Lama



"If you want peace and harmony in the world,

you must have peace and harmony in your hearts and minds."

~ Sri Nisargadatta Maharaj



"Happiness is not a matter of intensity

but of balance and order and rhythm and harmony."

~ Thomas Merton



"Harmony sinks deep into the recesses of the soul

and takes its strongest hold there,

bringing grace also to the body and mind as well.

Music is a moral law. It gives a soul to the universe,

wings to the mind, flight to the imagination, a charm to sadness,

and life to everything. It is the essence of order."

~ Plato



"Music then is simply the result of
the effects of Love on rhythm and harmony."

~ Plato



"Music is an agreeable harmony for the honor of God

and the permissible delights of the soul."

"Harmony is next to Godliness"

~ Johann Sebastian Bach



"If only the whole world could feel the power of harmony."

~ Wolfgang Amadeus Mozart



"Every element has a sound, an original sound from the order of God;

all those sounds unite like the harmony from harps and zithers."

~ Hildegard of Bingen



"A life in harmony with nature,

the love of truth and virtue,

will purge the eyes to understanding her text."

~ Ralph Waldo Emerson



"With an eye made quiet by the power of harmony,

and the deep power of joy,

we see into the life of things."

~ William Wordsworth



"Life's errors cry for the merciful beauty that

can modulate their isolation

into a harmony with the whole."

~ Rabindranath Tagore



"The highest education is that

which does not merely give us information

but makes our life in harmony with all existence."

~ Rabindranath Tagore

"Training the intellect does not result in intelligence.
Intelligence comes into being when one acts in perfect harmony,
both intellectually and emotionally."
~ J. Krishnamurti

"As long as people will shed the blood of innocent creatures
there can be no peace, no liberty, no harmony between people.
Slaughter and justice cannot dwell together."
~ Isaac Bashevis Singer


"I believe in Spinoza's God, who reveals Himself in the lawful harmony of the world,
not in a God who concerns Himself with the fate and the doings of mankind…"

~ Albert Einstein



"The harmony of natural law reveals an Intelligence of such superiority that,

compared with it, all the systematic thinking and acting of human beings

is an utterly insignificant reflection."

~ Albert Einstein



"In art, and in the higher ranges of science,

there is a feeling of harmony which underlies all endeavor.

There is no true greatness in art or science

without that sense of harmony."

~ Albert Einstein



"My feeling is religious insofar as I am imbued

with the consciousness of the insufficiency of the human mind

to understand more deeply the harmony of the Universe

which we try to formulate as "laws of nature"

~ Albert Einstein



"Today wherever you go, carry the intention of peace, love, and harmony in your heart."
"Just as light brightens darkness, discovering inner fulfillment can eliminate any disorder or discomfort.
This is truly the key to creating balance and harmony in everything you do."

~ Deepak Chopra



"There is great freedom in simplicity of living,
 and after I began to feel this,
 I found harmony in my life between inner and outer well-being.

There is a great deal to be said about such harmony, 
not only for an individual life but also for the life of a society.

It's because as a world we have gotten ourselves so far out of harmony,

so way off on the material side,
 that when we discover something like nuclear energy 
we are still capable of putting it into a bomb 
and using it to kill people!

This is because our inner well-being lags so far behind our outer well-being."

~ Peace Pilgrim



"Everyone has the perfect gift to give the world-

and if each of us is freed up to give our unique gift,

the world will be in total harmony."

~ R. Buckminster Fuller



"Beauty of style and harmony
and grace and good rhythm
depend on simplicity."

~ Plato (The Republic)



"Out of clutter find simplicity.

From discord make harmony.

In the middle of difficulty lies opportunity."

~ Albert Einstein



"The simplification of life is one of the steps to inner peace.

A persistent simplification will create an inner and outer well-being

that places harmony in one's life."

~ Peace Pilgrim



"Adversity draws men together and produces beauty and harmony in life's relationships,
 just as the cold of winter produces ice-flowers on the window-panes,
 which vanish with the warmth."

~ Soren Kierkegaard



"Harmony with land is like harmony with a friend;

you cannot cherish his right hand and chop off his left"

~ Aldo Leopold



"Live harmlessly in Harmony."

~ Ron Rattner, Sutra Sayings



"How can there be harm in me,

when I'm in harmless Harmony?"

~ Ron Rattner, Sutra Sayings

"Let us live in harmless harmony,

and stay in cosmic synchrony,

as we play in Nature's symphony."

~ Ron Rattner, Sutra Sayings



"Don't disrupt and polarize,

but syncretize and harmonize."

~ Ron Rattner, Sutra Sayings


Invocation
Imbued with heartfelt "Harmony",
May we help heal the world –
by Awakening NOW 
To the Eternal inner Light
Of our ONENESS
with Nature and Universal Awareness,
as LOVE.
And so shall it be!

Ron Rattner


"Happiness is the meaning and the purpose of life,
the whole aim and end of human existence"
~ Aristotle
"Happiness is the absence of the striving for happiness."

~ Chuang-Tzu
"All happiness comes from the desire for others to be happy."
~ Shantideva
"Seek first the kingdom of heaven,

which is within."

~ Matthew 6:33; Luke 17:20-21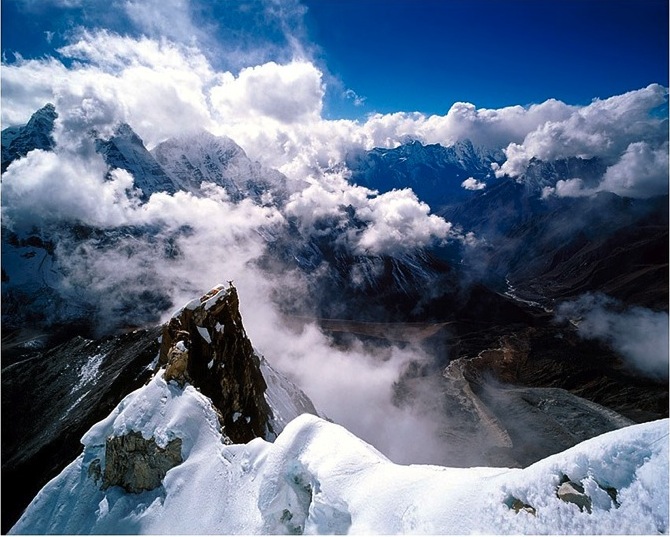 Introduction.

Dear Friends,

Everyone wants lasting happiness; no-one wants to suffer. For millennia great mystics have revealed that ever abiding Happiness is our true inner nature – our Self. So how do we discover and experience such Happiness?

This posting is a carefully selected collection of wisdom quotations about the Pursuit of Happiness which reveal perennial insights to the fundamental happiness goal of every human being – whether or not they knowingly follow an enduring religious, spiritual, or ethical path or principle.

These Pursuit of Happiness quotations follow my recent posting about why everyone wants happiness, which suggested that incarnation is limitation and that lasting happiness can only be found in transcendence of ego and merger with Source, after eons of inner evolution with ever elevated heart levels of awareness.

Today's quotations provide pragmatic insights into ways which can help everyone experience increasing happiness as we evolve beyond ego to Self-identification as Eternal spirit, rather than as mere mortal bodies and their stories. They can help each of us from our unique perspectives find our most suitable path to lasting happiness.

Because we're each unique with ever fluctuating enegies and unique evolutionary perspectives, different 'pursuit of happiness' quotations may apply to different people, concurrently or at different times. Therefore, as you carefully consider these quotations, please follow your heart to determine which ones and when they may apply to your unique perspectives.

Namasté!

Ron Rattner


Pursuit of Happiness ~ Quotations


We hold these truths to be self evident:

that all men are created equal:

that they are endowed by their Creator with certain unalienable rights;

that among these are life, liberty and the pursuit of happiness."

~ Thomas Jefferson, U.S. Declaration of Independence



"I believe that the very purpose of our life is to seek happiness. That is clear. Whether one believes in religion or not, whether one believes in this religion or that religion, we all are seeking something better in life. So, I think, the very motion of our life is towards happiness…"

~ Dalai Lama



"From the moment of birth every human being wants happiness and does not want suffering. Neither social conditioning nor education nor ideology affects this. From the very core of our being, we simply desire contentment. Therefore, it is important to discover what will bring about the greatest degree of happiness."

~ Dalai Lama

"If you want others to be happy, practice compassion.
If you want to be happy, practice compassion."
"Only the development of compassion and understanding for others can bring us the tranquility and happiness we all seek."
~ Dalai Lama

"Material progress and a higher standard of living bring us greater comfort and health, but do not lead to a transformation of the mind, which is the only thing capable of providing lasting peace. Profound happiness, unlike fleeting pleasures, is spiritual in nature. It depends on the happiness of others and it is based on love and affection."
~ Dalai Lama

"Those who are not looking for happiness
are the most likely to find it,
because those who are searching forget that
the surest way to be happy
is to seek happiness for others."
~ Martin Luther King,Jr.

"Joy comes not through possession or ownership
but through a wise and loving heart."
"If one speaks or acts with a pure mind,
happiness follows like a shadow."
~ Buddha

"Happiness resides not in possessions, and not in gold,
happiness dwells in the soul."
~ Democritus

"The secret of happiness is not found in seeking more,
but in developing the capacity to enjoy less."
~ Socrates

"Happiness belongs to the self sufficient."
~ Aristotle

"The essence of philosophy is that a man should so live
that his happiness shall depend as little as possible on external things."
~ Epictetus

"Do not spoil what you have by desiring what you have not;
remember that what you now have was once among the things you only hoped for."
~ Epicurus

"Happiness is when what you think, what you say, and what you do are in harmony."
~ Mahatma Gandhi

"The happiness of your life depends upon the quality of your thoughts."
"Very little is needed to make a happy life;
it is all within yourself, in your way of thinking."
~ Marcus Aurelius

"Be empty of worrying.
Think of who created thought!"
~ Rumi

"There is only one way to happiness
and that is to cease worrying about things
which are beyond the power of our will."
~ Epictetus

"The people have a right to the truth
as they have a right to life, liberty and the pursuit of happiness."
~ Epictetus

"A happy life consists in tranquility of mind."
~ Marcus Tullius Cicero


"If you want to be sad, no one in the world can make you happy.
But if you make up your mind to be happy,
no one and nothing on earth can take that happiness from you."
~ Paramahansa Yogananda

"I do not think of all the misery, but of the glory that remains.

Go outside into the fields, nature and the sun,

go out and seek happiness in yourself and in God.

Think of the beauty that again and again 
discharges itself within and without you,

and be happy."

~ Anne Frank

"Since you alone are responsible for your thoughts, only you can change them.
You will want to change them when you realize that each thought creates according to its own nature.
Remember that the law works at all times and that you are always demonstrating according to the kind of thoughts you habitually entertain.
Therefore, start now to think only those thoughts that will bring you health and happiness."
~ Paramahansa Yogananda

"The pursuit of happiness is a most ridiculous phrase;

if you pursue happiness you'll never find it."

~ C. P. Snow



"Don't seek happiness.  If you seek it, you won't find it, because seeking is the antithesis of happiness.  Happiness is ever elusive, but freedom from unhappiness is attainable now, by facing what is, rather than making up stories about it. Unhappiness covers up your natural state of well­being  and inner peace, the source of true happiness."

~ Eckhart Tolle, A New Earth

"By letting it go it all gets done.

The world is won by those who let it go.

But when you try and try,

the world is beyond the winning."

~ Lao Tzu

"I am a happy camper so I guess I'm doing something right.
Happiness is like a butterfly; the more you chase it, the more it will elude you,
but if you turn your attention to other things,
it will come and sit softly on your shoulder."
~ Henry David Thoreau

"Fame or integrity: which is more important?
Money or happiness: which is more valuable?
Success or failure: which is more destructive?
If you look to others for fulfillment, you will never truly be fulfilled.
If your happiness depends on money, you will never be happy with yourself.
Be content with what you have; rejoice in the way things are.
When you realize there is nothing lacking, the whole world belongs to you."
~ Lao Tzu


"In the pursuit of learning every day something is gained.

In the pursuit of Tao, every day something is dropped."

~ Lao Tzu



"What is the worth of a happiness for which you must strive and work?

Real happiness is spontaneous and effortless."

~ Sri Nisargadatta Maharaj



"True happiness cannot be found in things that change and pass away.
Pleasure and pain alternate inexorably.
Happiness comes from the Self and can be found in the Self only.
Find your real Self and all else will come with it."

~ Sri Nisargadatta Maharaj



Happiness is your nature. It is not wrong to desire it.

What is wrong is seeking it outside when it is inside.

~ Sri Ramana Maharshi



"I am happy even before I have a reason."

~ Hafiz



The word "happiness" would lose its meaning

if it were not balanced by sadness.

~ Carl Jung



"The root of joy is gratefulness…

We hold the key to lasting happiness in our own hands.

For it is not joy that makes us grateful;

it is gratitude that makes us joyful."

~ Brother David Steindl-Rast

"'But I don't want to go among mad people,' said Alice.
'Oh, you can't help that,' said the cat.
'We're all mad here.'"
~ Lewis Carroll
"I have lived on the lip 
of insanity,
wanting to know reasons,
knocking on a door.
It opens.
I've been knocking from the inside."
~ Rumi
Show me a sane man and I will cure him for you.
~ Carl Jung
"When the world goes mad,
one must accept madness as sanity;
since sanity is, in the last analysis,
nothing but the madness on which the whole world happens to agree."
~ George Bernard Shaw
"The real hopeless victims of mental illness are to be found among those who appear to be most normal. —– They are normal not in what may be called the absolute sense of the word; they are normal only in relation to a profoundly abnormal society. Their perfect adjustment to that abnormal society is a measure of their mental sickness. These millions of abnormally normal people, living without fuss in a society to which, if they were fully human beings, they ought not to be adjusted."
~ Aldous Huxley, Brave New World Revisited
"The object of life is not to be on the side of the majority,
but to escape finding oneself in the ranks of the insane."
~ Marcus Aurelius, Meditations
"Sanity and happiness are an impossible combination"
….
"When we remember that we are all mad,
the mysteries disappear and life stands explained."
~ Mark Twain
"To recognize one's own insanity is, of course, the arising of sanity, the beginning of healing and transcendence."
~ Eckhart Tolle, A New Earth: Awakening to Your Life's Purpose
"It's no measure of health to be well adjusted to a profoundly sick society."
~ J Krishnamurti
In this crazy world normality's insanity,
and silliness is sanity.
~ Ron Rattner, Sutra Sayings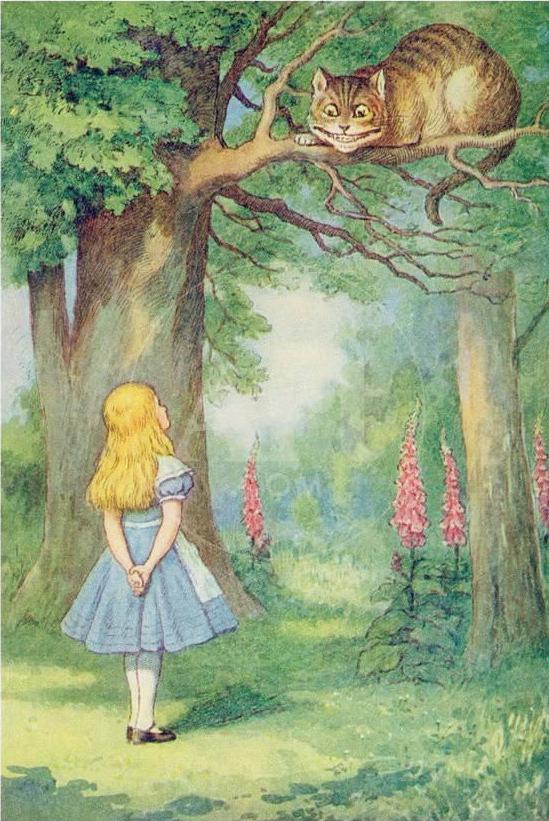 Ron's Introduction

The following four-line whimsical poem was composed during a brief midlife period when I felt I didn't belong here.  After you consider it, I'll hereafter try to explain it.

Crazy World
I feel like a stranger in a strange world.

This crazy world has driven me sane!

I seek refuge from this crazy world;

I seek a sane asylum.

Ron's 2020 explanation and dedication of "Crazy World"

Dear Friends,

During childhood my life seemed like a waking dream, most of which I forgot.

Then during adulthood I became a social justice seeker in a perceived unjust and insane society.  But now (at age 87), as I prepare to bid Bye-Bye to the 21st century, I'm again often experiencing this life as an illusory waking dream of an insane world. Yet I still deeply aspire to help those who are suffering in this dream world.

During the 1950's, I was deeply influenced on reading "The Sane Society" a best-selling book by then prominent German-born psychotherapist Erich Fromm. In it Fromm analyzed the pathology of 'normalcy' in Western materialistic societies. He proposed that inequities and disharmonies inherent in entire industrial societies were pathological and lacking in sanity. That they thereby cause alienation, stress and mental illnesses of people comprising such societies. Fromm's essay synchronistically confirmed my long-time views of the insanity of materialistic society, with its inevitable injustices.  

Long before my spiritual awakening, I had a deep inner instinct to pursue social justice causes, with considerable sensitivity to the "insanity and iniquity of inequity in our society".   So, in becoming a lawyer and throughout my professional career, my main motivation was to help others; not to become rich or famous.

Then, following my midlife spiritual awakening, I began feeling like Moses in Egypt – like a stranger in a strange land. [Exodus 2:22] For a short time, I felt like I no longer belonged in this crazy world.

But I needed to support my young children, and gradually realized that maybe I might continue helping others better than ever before, because of my discovery of happiness and sanity beyond space/time "reality" normality. As the bible says, eternal happiness or "the Kingdom of Heaven" is beyond this world. [e.g. John 15:19]

The foregoing four-line whimsical poem was composed during the brief midlife period when I felt I didn't belong here. I've shared it aspiring to help expand our experience of inner happiness.
 
Invocation

May the foregoing whimsical poem and serious quotations encourage and inspire each of us to seek and find refuge from this crazy world in an Eternally "sane asylum".

Thereby may we irreversibly realize that our precious lives here, are like waking dreams – fleeting episodes in an endless play of ever joyous Universal Awareness, our ultimate shared eternal Self–identity.

And so shall it be!

Ron Rattner

Ron's oral explanation and recitation of "Crazy World"