Posts Tagged 'Pythagoras'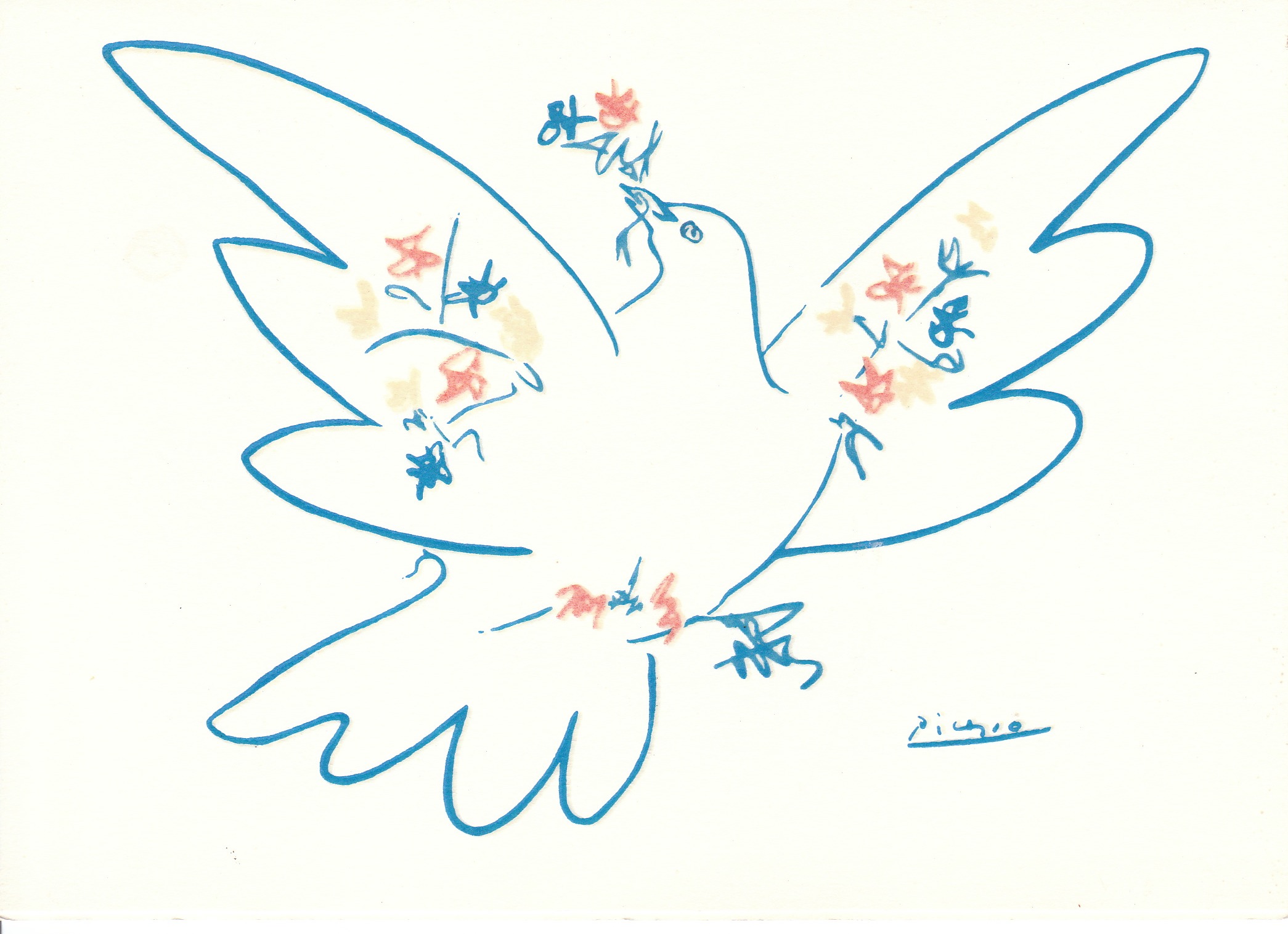 "Harmony is the secret principle of life."
~ Paramahansa Yogananda
"Love is the energizing elixir of the Universe,
the cause and effect of all Harmony."
~ Rumi
"When there is harmony between the mind, heart and resolution
then nothing is impossible."
~ Rig Veda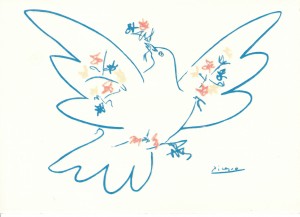 Introduction to Harmony Quotations and Sayings

Dear Friends,

To commemorate the 2020 Winter Solstice, I've posted below a treasury of exceptionally inspiring perennial wisdom quotations about "Harmony". Please deeply reflect upon them.

They express ideas and ideals of enduring significance. And they are now especially important as we enter an auspicious Aquarian age of harmonious spiritual peace, light, and liberation – a rare turning point in modern human history.

Those of us who are blessed to awaken to Aquarian age virtues, will hasten human Ascensions to New Dimensions, as LOVE; and so we will harmoniously help heal countless others who are still suffering from fearful worries, thoughts and emotions.

Thus, these perennial wisdom ideas and ideals about "Harmony" are dedicated to helping us heal the world, by awakening humanity to its spiritual Oneness as LOVE with Nature and Universal Awareness.

And so shall it be!

Ron Rattner


Harmony Quotations and Sayings

"Harmony is the secret principle of life."
~ Paramahansa Yogananda

"When there is harmony between the mind, heart and resolution
then nothing is impossible."
~ Rig Veda

"Neither human wisdom nor divine inspiration can confer upon man any greater blessing than this
[live a life of happiness and harmony here on earth]."
~ Plato

"Virtue is harmony."
~ Pythagoras

"Without law or compulsion,
men would dwell in harmony."
~ Lao Tzu

"One who lives in accordance with nature
does not go against the way of things,
but moves in harmony with the present moment."
~ Lao Tzu

"The superior person is in Harmony,
but does not follow the crowd.
The lesser person follows the crowd,
but is not in Harmony."
~ Confucius

"Love is the energizing elixir of the Universe,
the cause and effect of all Harmony."
~ Rumi

"Put on love, which binds everything together in harmony."

~ Colossians 3: 12-17


"Love opens all doors,
no matter how tightly closed they may be,
no matter how rusty from lack of use.
Your work is to bring unity and harmony,
to open all those doors which have been closed for a long time.
Have patience and tolerance. Open your heart all the time."
~ Maharishi Mahesh Yogi

As soon as laws are necessary for men,
they are no longer fit for freedom.
~ Pythagoras

"Happy the man whose lot it is to know
The secrets of the earth.
He hastens not
To work his fellows hurt by unjust deeds,
But with rapt admiration contemplates
Immortal Nature's ageless harmony,
And how and when the order came to be."
~ Euripides

"He who lives in harmony with himself
lives in harmony with the universe."
~ Marcus Aurelius

"To have a positive religion is not necessary.
To be in harmony with yourself and the universe is what counts,
and this is possible without positive and specific formulation in words."
~ Johann Wolfgang von Goethe

"The unlike is joined together,
and from differences results the most beautiful harmony."

~ Heraclitus


"Mutual respect and mutual listening
are the foundations of harmony within the family."
~ Buddha


"A family is a place where minds come in contact with one another.

If these minds love one another the home will be as beautiful as a flower garden.

But if these minds get out of harmony with one another

it is like a storm that plays havoc with the garden."

~ Buddha

"Harmony can not thrive in a climate of mistrust, cheating, bullying; mean-spirited competition."
~ Dalai Lama

"Wherever I go meeting the public… spreading a message of human values …
[and] harmony, is the most important thing."
~ Dalai Lama

"If you want peace and harmony in the world,
you must have peace and harmony in your hearts and minds."
~ Sri Nisargadatta Maharaj

"Affirm divine calmness and peace,
and send out only thoughts of love and goodwill
if you want to live in peace and harmony.
Never get angry, for anger poisons your system."
~ Paramahansa Yogananda


"Happiness is when what you think, what you say,

and what you do are in harmony."
"Always aim at complete harmony of thought, word, and deed.
Always aim at purifying your thoughts and everything will be well."
~ Mahatma Gandhi



"Happiness is not a matter of intensity

but of balance and order and rhythm and harmony."

~ Thomas Merton



"Grant that I may become beautiful in my soul within,

and that all my external possessions
may be in harmony with my inner self.

May I consider the wise to be rich,

and may I have such riches as only a person of self-restraint

can bear or endure"

~ Plato

"Harmony sinks deep into the recesses of the soul
and takes its strongest hold there,
bringing grace also to the body and mind as well.
Music is a moral law. It gives a soul to the universe,
wings to the mind, flight to the imagination, a charm to sadness,
and life to everything. It is the essence of order."
~ Plato

"Music then is simply the result of the effects of Love on rhythm and harmony."
~ Plato

"Music is an agreeable harmony for the honor of God
and the permissible delights of the soul."
"Harmony is next to Godliness"
~ Johann Sebastian Bach

"If only the whole world could feel the power of harmony."
~ Wolfgang Amadeus Mozart

"Every element has a sound, an original sound from the order of God;
all those sounds unite like the harmony from harps and zithers."
~ Hildegard of Bingen


"A life in harmony with nature,
the love of truth and virtue,

will purge the eyes to understanding her text."

~ Ralph Waldo Emerson



"With an eye made quiet by the power of harmony,

and the deep power of joy,
we see into the life of things."

~ William Wordsworth



"Life's errors cry for the merciful beauty
 that
can modulate their isolation

into a harmony with the whole."

~ Rabindranath Tagore



"The highest education is that
which does not merely give us information
but makes our life in harmony with all existence."

~ Rabindranath Tagore

"God reveals himself in the orderly harmony of what exists."
~ Albert Einstein

"I believe in Spinoza's God, who reveals Himself in the lawful harmony of the world,
not in a God who concerns Himself with the fate and the doings of mankind…"
~ Albert Einstein

"The harmony of natural law reveals an Intelligence of such superiority that,
compared with it, all the systematic thinking and acting of human beings
is an utterly insignificant reflection."
~ Albert Einstein



"In art, and in the higher ranges of science,
there is a feeling of harmony which underlies all endeavor.
There is no true greatness in art or science
without that sense of harmony."

~ Albert Einstein



"My feeling is religious insofar as I am imbued
with the consciousness of the insufficiency of the human mind
to understand more deeply the harmony of the Universe
which we try to formulate as "laws of nature"

~ Albert Einstein



"Today wherever you go, carry the intention of peace, love, and harmony in your heart."
"Just as light brightens darkness, discovering inner fulfillment can eliminate any disorder or discomfort.
This is truly the key to creating balance and harmony in everything you do."

~ Deepak Chopra



"There is great freedom in simplicity of living,
and after I began to feel this,
I found harmony in my life between inner and outer well-being.
There is a great deal to be said about such harmony,
not only for an individual life but also for the life of a society.
It's because as a world we have gotten ourselves so far out of harmony,
so way off on the material side,
that when we discover something like nuclear energy
we are still capable of putting it into a bomb
and using it to kill people!
This is because our inner well-being lags so far behind our outer well-being."
~ Peace Pilgrim

"Everyone has the perfect gift to give the world-
and if each of us is freed up to give our unique gift,
the world will be in total harmony."
~ R. Buckminster Fuller



"Beauty of style and harmony and grace and good rhythm depend on simplicity."

~ Plato (The Republic)



"Out of clutter find simplicity.
From discord make harmony.

In the middle of difficulty lies opportunity."

~ Albert Einstein

"Where there is discord,
let us sow Harmony."
~ St Francis peace prayer

"The simplification of life is one of the steps to inner peace.

A persistent simplification will create an inner and outer well-being
that places harmony in one's life."

~ Peace Pilgrim



"Adversity draws men together and produces beauty and harmony in life's relationships,
just as the cold of winter produces ice-flowers on the window-panes,
which vanish with the warmth."

~ Soren Kierkegaard



"Harmony with land is like harmony with a friend;

you cannot cherish his right hand and chop off his left"

~ Aldo Leopold

"

Live harmlessly in Harmony."

~ Ron Rattner, Sutra Sayings



"How can there be harm in me,

when I'm in harmless Harmony?"

~ Ron Rattner, Sutra Sayings



"Stay in cosmic synchrony,

as you play in Nature's symphony."

~ Ron Rattner, Sutra Sayings



"Don't disrupt and polarize,
but syncretize and harmonize."

~ Ron Rattner, Sutra Sayings

Concluding Invocation
Imbued with heartfelt "Harmony",
May we help heal the world –
Individually and collectively –
by Awakening NOW
to our immortality and
Eternal ONENESS
as LOVE.
And so shall it be!

Ron Rattner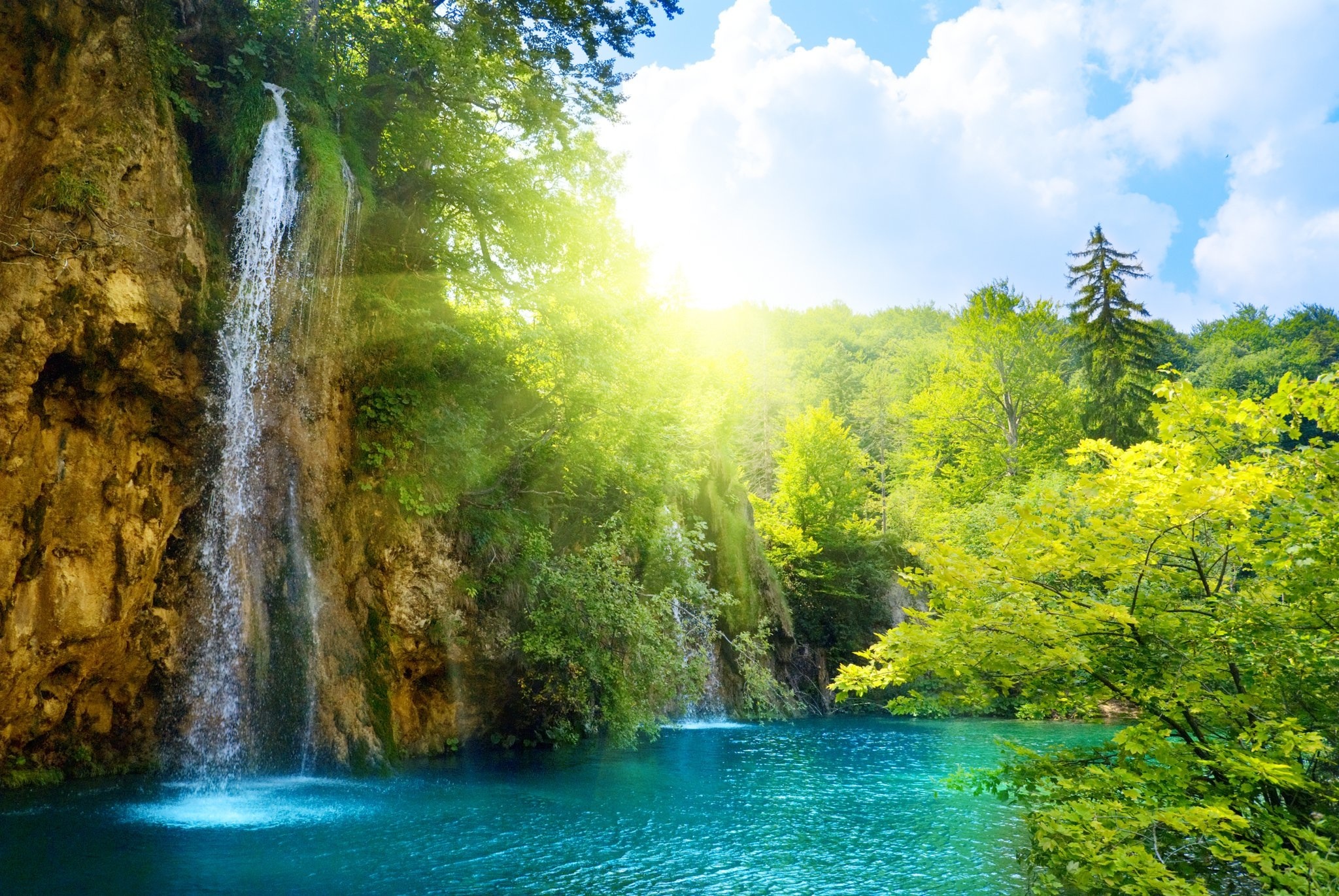 "Know thyself – The unexamined life is not worth living."
"To know thyself is the beginning of wisdom."
~ Socrates
"Know thyself and thou wilt know the universe."
~ Pythagoras
"Knowing others is wisdom, knowing yourself is enlightenment."
~ Lao Tzu
"The essence of all wisdom is to know the answers to 'who am I?'
and 'what will become of me?' on the Day of Judgment."
~ Rumi
"To thine own self be true, and it must follow, as the night the day, thou canst not then be false to any man."
~ William Shakespeare
"Ask and it shall be given; Seek and ye shall find."
~ Matthew 7:7
"You will know the truth,
and the truth will set you free."
~ John 8:32
"What a liberation to realize that the "voice in my head" is not who I am. Who am I then? The one who sees that."
~ Eckhart Tolle
"That which permeates all, which nothing transcends and which, like the universal space around us, fills everything completely from within and without, that Supreme non-dual Brahman — that thou art."
~ Shankaracharya
"The thought 'who am I?' will destroy all other thoughts,
and like the stick used for stirring the burning pyre, it will itself in the end get destroyed. Then, there will arise Self-realization."
"The question 'Who am I?' is not really meant to get an answer, the question 'Who am I?' is meant to dissolve the questioner."
~ Sri Ramana Maharshi
"Give up all questions except one: "Who am I?" After all, the only fact you are sure of is that you are. The "I am" is certain. The "I am this" is not."
~ Nisargadatta Maharaj
"Who am I?
The quest is in the question.

The question is the answer."
~ Ron Rattner, Sutra Sayings
"An 'identity crisis' can be life's greatest opportunity,
because it raises life's most crucial question – "Who am I?"
~ Ron Rattner, Sutra Sayings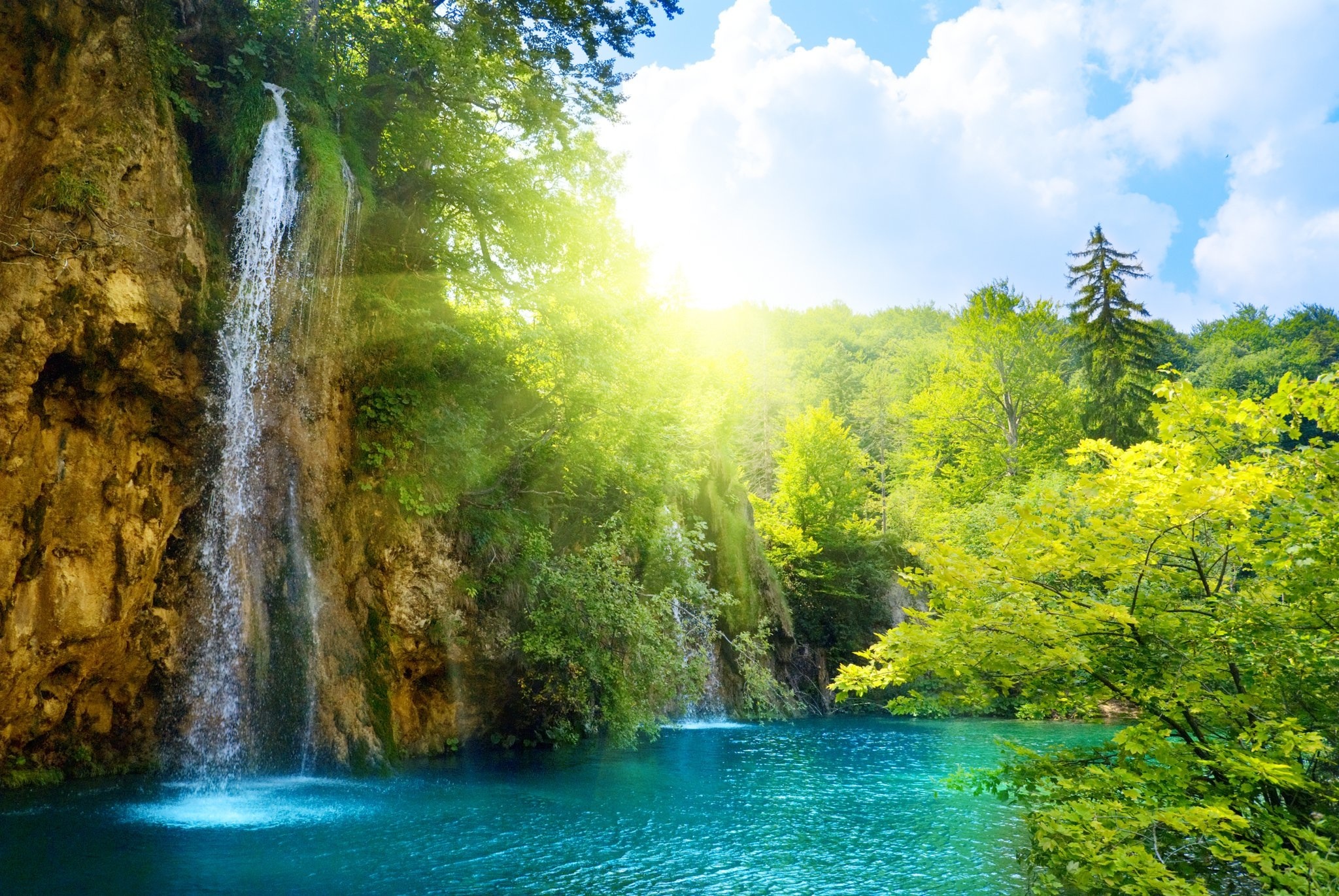 To "Know Thyself" ask "Who Am I?"

Historical overview.

Throughout history saints and sages of every tradition and culture – East and West – have counseled us to "Know thyself." In the West, this fundamental injunction was attributed to the Greek oracle consulted by Socrates and carved into the Temple of Apollo as: "Gnothi Seauton".

Eastern saints and mystics for millennia have taught that there is an ultimate goal of life – an 'enlightened' state of spiritual awareness bringing permanent happiness and freedom from all worldly bondage. Swami Yogananda Paramahansa, who brought Eastern wisdom to the West in the 20th century, called this spiritual goal "self-realization".

Who is this "Self" that we are counseled to know or realize?   How can we follow the advice of the saints and sages to "Know thyself", and so experience "self-realization"?

One of the principal methods to "Know thyself" suggested by mystics and sages is to inquire: "Who am I?" For example, ancient Indian sage Shankara said that spiritual "Knowledge cannot spring up by any other means than the inquiry:
Who am I?".

In Hinduism, such self-inquiry is chiefly associated with Advaita-Vedanta, the oldest extant school of Indian Philosophy. Advaita means non-dualism and its teachings are essentially the same as those of Mahayana Buddhism. Both are aimed at experiencing non-dual Reality.

The ultimate answer to the question "Who Am I?" cannot come from intellect. We can know or realize our "self" only by intuitive experience of "Who Am I?". However, in the Hindu and Buddhist non-duality paths, powers of discrimination are used to transcend intellect and to reveal the Self via self-realization.

Ron's "Who Am I?" Story.

Most of us never question our true self-identity, but we assume ourselves to be mere mortal physical life-forms with unique histories, separate from everyone and everything else.

Not until age forty two, did I ever wonder "Who Am I"? Until then, I assumed that I was only my physical body, its thoughts and its story; that I was a middle-aged secular Jewish litigation lawyer, married, with two kids, born in Chicago and living in San Francisco.

But on New Year's Eve 1974-5, these assumptions were severely shaken. After unwittingly eating a large piece of marijuana-laced cake at a 'pot luck' dinner party, I had a dramatically unforgettable out of body experience.

From a bedroom ceiling, I saw my body lying face down on a pillow, and saw each of my thoughts originating outside the body as a vividly colored kaleidoscopic form.

These perceptions seemed very real – not dreamlike or hallucinatory. And they irresistibly raised for me an unprecedented urgent new question: "Who or what am I?"

I reasoned that if I was on the ceiling of the room, while my body was face-down on the bed, I couldn't be the body; and that if I was on the ceiling of the room, while my thoughts were appearing below me, I couldn't be the thoughts. And if not my body and not my thoughts, "Who or what am I?"

Thereafter, irresistibly and persistently I began pursuing this previously unexamined question, with intense longing for an answer. This process proved an enormous blessing which changed my life forever.

It convinced me that "Who Am I?" can be the most important question that anyone can ever ask; that by deeply reflecting on our true self-identity and persistently inquiring: "Who Am I?" we can ultimately experience a profound, life-enhancing psychological transformation process.
[See "At Mid-life, a Rebirth to a New Life ~ Ron's Memoirs"]

Here's what happened:
After irresistibly wondering "Who am I?" for fifteen months, at age forty two, (unaware of any apt spiritual teachings) I was given the answer to that question, and realized my true self-identity as pure awareness, rather than as my physical body, its thoughts and aggregate experiences. 
Whereupon I experienced a profound and unforgettable mid-life spiritual awakening and rebirth, which irreversibly ended my prior paradigms of Self-identity and Reality. But this awakening didn't result in 'instant enlightenment'. Instead, my epiphany began a continuing process of increasingly remembering that beyond this space/time world, we all are eternal spirit and universal awareness, not just mortal bodies and their thoughts.
Thereby I've enjoyed a previously unimagined new life phase of ever increasing peace of mind, happiness, gratitude, and faith in the mystery of Divinity. And since that awakening, I've been blessed by constantly learning from my life's experiences.
For example, after the rebirth event, I began experiencing numerous unprecedented mystical or psychic subtle energy phenomena. And I became infused with so much vital energy that for several months I hardly needed sleep. I was puzzled and wondered what was happening to me. Only then did I synchronistically begin learning answers in teachings of Eastern mysticism, like nondualism.  However, in daily life I continued to consider myself as a secular Hebrew lawyer, and remained unaware and uninspired by any supposed spiritual goal, until meeting my teacher.
Becoming a "born-again Hindu":
Then at age forty four, after repeatedly seeing inner visions of a bearded elderly man, I synchronistically met my beloved Guruji, Shri Dhyanyogi Madhusudandas, a venerable 100 year old Hindu meditation yogi, from whom I received shaktipat initiation.   Guruji lived until age 116, and since his mahasamadhi transition in 1994 his guiding presence has remained in my heart.
After meeting Guruji, I declared myself to be a "born-again Hindu" and first began learning of the spiritual 'goal' sometimes called Self-realization or "enlightenment". And, that upon Self-realization the spiritual 'practitioner' is dissolved into yogic union with the mystery of infinite divinity; rather than becoming a supposedly separate "enlightened" person.
According to Guruji, shaktipat initiation and his prescribed practices awakened and enhanced an evolutionary purification process of kundalini life-force energies which purify the subtle bodies and nervous system by gradually removing accumulated karmic impressions or seeds [samskaras or vasanas], which cause undesirable habits and patterns. Sometimes these awakening life-force energies manifest through spontaneous physical, mental, or emotional actions or behaviors, which Guruji called kriyas.
Since my awakening experience, for over four decades I have continued to spontaneously experience unpremeditated tears, behaviors, feelings and sensations which have helped further my spiritual evolution, and through which I have joyfully attained utmost gratitude for this blessed life.
From "born-again Hindu" to "uncertain Undo" :
For many years, I attended public satsangs and followed Guruji's prescribed practices to advance the purification process of undoing negative karmic conditioning. Then soon after Guruji's transition, I mostly stopped relying on outer spiritual authorities and events, and reclusively focused within to intuitively advance the evolutionary kundalini purification process sparked by my shaktipat initiation of undoing negative karmic conditioning.
Whereupon, I declared myself to be an "uncertain Undo", rather than "born-again Hindu". And I began writing aphorisms like "Undo Ego" and composing whimsical sutras like:

"On the path of undo we'll never be through
'til we're an undone ONE."


Benefits from undoing ego:
Today, over four decades since asking "Who Am I?", and realizing my true self-identity as pure awareness, I'm still not fully 'undone'. So ego attrition continues. 
But as I've continued to more and more self-identify as spirit rather than body/mind, I've experientially found faith beyond belief, beyond dogmas or theology.    And I'm happier and more grateful for this precious lifetime than ever before.  (See https://sillysutras.com/ive-found-a-faith-based-life/)
Thus, from inner and outer experience, I've found that nondualism self-inquiry to "Know thyself" by asking "Who Am I?" can be supremely rewarding.
So today's posting is dedicated to encouraging such self-inquiry, with discovery and undoing of our mistaken ego-mind self-identity propensities, thereby ending consequent karmic sufferings.

Invocation:
By persistently questioning "Who Am I?",
May we constantly undo ego illusions,
And thereby live ever happier lives,
Until ultimately as "An undone ONE!"
We "Know our Self"
as Eternal –
LOVE.
And so it shall be!

Ron Rattner