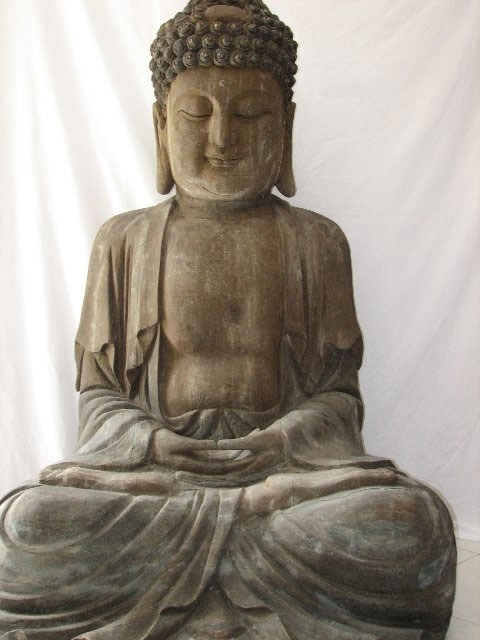 Q.  "Is belief in God necessary or helpful?"  
A.  "Belief in any form is a hindrance. A man who believes in God can never find God. If you are open to reality, there can be no belief in reality. If you are open to the unknown, there can be no belief in it. … belief is a form of self-protection…"
"When the mind is completely empty – only then is it capable of receiving the unknown."
~  J. Krishnamurti
"In the pursuit of learning every day something is gained.

In the pursuit of Tao, every day something is dropped."

~ Lao Tzu
"Do not believe in anything simply because you have heard it.
Do not believe in anything simply because it is spoken and rumored by many.
Do not believe in anything simply because it is found written in your religious books.
Do not believe in anything merely on the authority of your teachers and elders.
Do not believe in traditions because they have been handed down for many generations.
But after observation and analysis, when you find that anything agrees with reason and is conducive to the good and benefit of one and all, then accept it and live up to it."
~ Buddha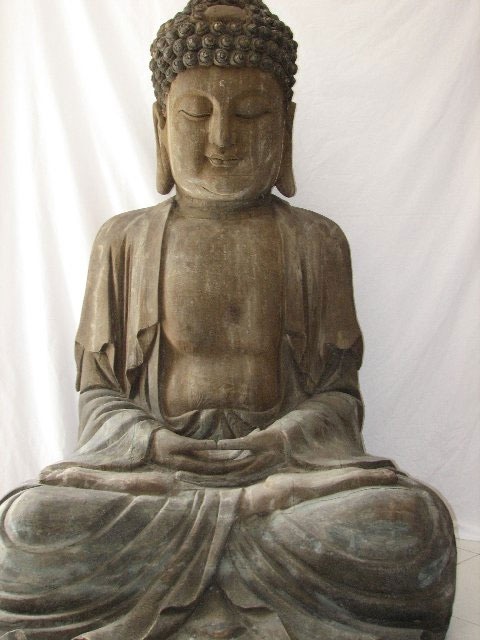 Seek Relief From Belief!

As conception is body/mind's inception,
Its imprisonment begins with conviction.

We are shackled
by illusory bonds of belief.
Freedom is beyond belief.

So, seek relief
from belief;
and  get out of jail —
FREE.

Let us end our universal malaise –
our chronic belief syndrome.

Believing is deceiving.

To know what's so,
Question credo.

Follow your faith,
But "dis" your belief,
Lose your illusions, and
Drop your dogmas.

Follow dharma, not dogma.

Seek relief from belief,
And find clarity
beyond doctrinairity.


Ron's audio recitation of "Seek Relief From Belief!"




Ron's explanation and dedication of "Seek Relief From Belief!"

Dear Friends,

The foregoing "Seek Relief From Belief!" posting epigrammatically encapsulates perhaps the most crucial wisdom concepts I've yet learned in this precious lifetime. It includes for your consideration important quotations and a pithy sutra saying poem (with mp3 recitation) which can help us find happiness.

My midlife awakening began a spiritual metamorphosis process from "secular Hebrew", to "born-again Hindu", to "uncertain Undo". Gradually I began letting go of previously accepted beliefs and concepts about Self-identity and Reality.  Since it began over forty years ago, that process continues. And I'm still an "Uncertain Undo".

Whimsically I've often proclaimed that I'm yet an 'uncertain undo' because
"on the path of Undo we'll never be through
'til we're an undone ONE".

And as key motivational reminders my mottos became:
"Seek relief from belief"; and
"Undo Ego!"

I've discovered that ego is the greatest impediment to Self realization. So overcoming ego's illusory self-identification as a supposedly separate entity is the key prerequisite to spiritual evolution toward Self realization, as Infinite Awareness or divine LOVE.

Illusory ego identification can't persist without mistaken beliefs and concepts about Self-identity and Reality. And we can best learn to correct such mistaken beliefs from our experience in life.  As Einstein asserted: 
"The only source of knowledge is experience; … learning is experience, everything else .. just information."  

Thus true wisdom doesn't come from unquestioningly accepting and believing information from others.  So Gautama Buddha taught:
Do not believe in anything simply because you have heard it.

Do not believe in anything simply because it is spoken and rumored by many.

Do not believe in anything simply because it is found written in your religious books.

Do not believe in anything merely on the authority of your teachers and elders.

Do not believe in traditions because they have been handed down for many generations.

But after observation and analysis, when you find that anything agrees with reason and is conducive to the good and benefit of one and all,
 then accept it and live up to it.

~ Buddha

On SillySutras.com there are numerous writings about experientially overcoming both "belief" and "ego".  Thus included in the above "Seek Relief From Belief!" posting are important quotations and a pithy sutra saying poem (with mp3 recitation) encapsulating explanations and incentives for attaining a spiritual state of being which is 'beyond belief' and ego.

For example, when twentieth century Indian sage, J. Krishnamurti, was asked
 "Is belief in God necessary or helpful?"   he asserted:
"Belief in any form is a hindrance.
A man who believes in God can never find God."

And Taoist master Lao Tzu epigrammatically revealed that we evolve toward attaining timeless states of being – sometimes called Tao or Zen – when gradually we give up our mistaken beliefs, saying
"In the pursuit of learning every day something is gained. 

In the pursuit of Tao, every day something is dropped."

~ Lao Tzu

Although elsewhere the words "belief" and "faith" are often used synonymously, they are not equated on SillySutras.com. Here "belief" means adopting or accepting ideas of others that something or someone is true or exists, whereas "faith" means intuitive trust or confidence in Life, especially in the miraculous unknown.  (See  Belief or Faith?)

So my memoirs explain that while 'seeking relief from belief'  I've found a faith-based life, with ever growing gratitude and reverence for this precious life on our precious planet.  

Conclusion

May the foregoing "Seek Relief From Belief!" writings and mp3 poetry recitation encourage and inspire our deep reflection about the wisdom of abandoning mistaken beliefs regarding our perceived earthly Reality and supposedly separate Self identity, and thereby hasten our experiential discovery of eternally timeless states of being in this ever impermanent world of time and space. 

And so may it be!

Ron Rattner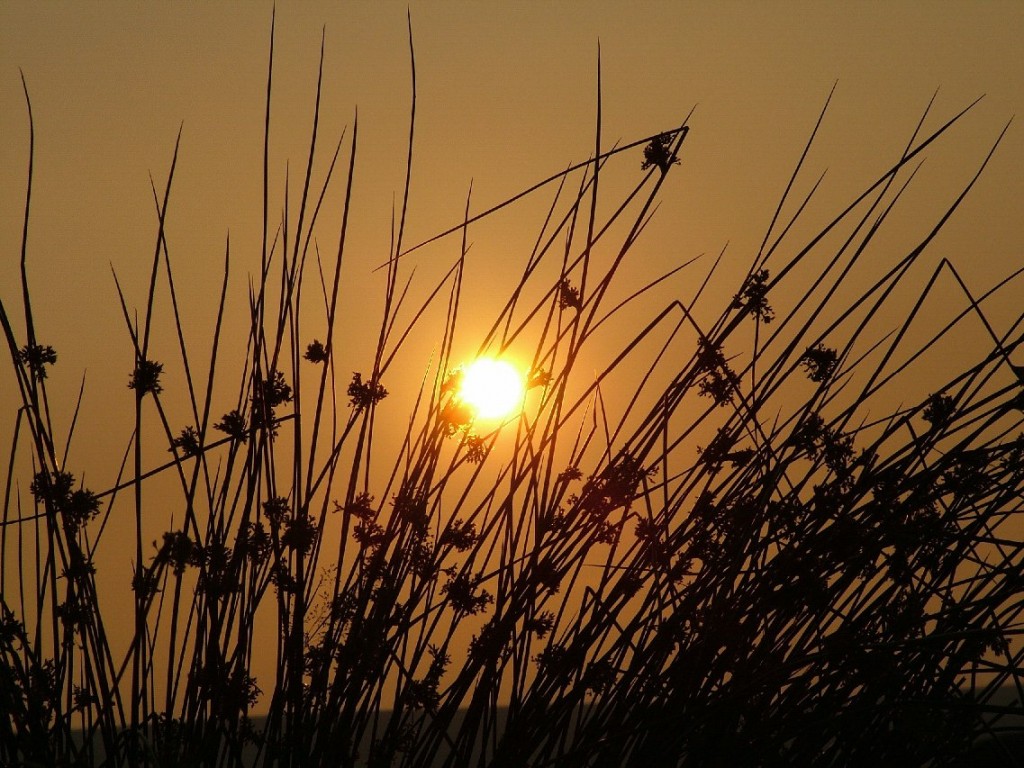 "Ego is the biggest enemy of humans."

~ Rig Veda
"Undo ego!
As ego goes,

consciousness grows,

until it Knows
– Its Self."

~ Ron Rattner, Sutra Sayings
"The way is not in the sky. The way is in the heart."

~ Buddha
"As you grow up, you form a mental image of who you are, based on your personal and cultural conditioning. We may call this phantom self the ego. It consists of mind activity and can only be kept going through constant thinking. The term ego means different things to different people, but when I use it …it means a false self, created by unconscious identification with the mind. …..
As long as you are identified with your mind, the ego runs your life."

~ Eckhart Tolle, The Power of Now
"Your task is not to seek for love,

but merely to seek and find
 all the barriers within yourself

that you have built against it."

~ Rumi
"As long as you take yourself to be a person, a body, a mind, separate from the stream of life, having a will of its own, pursuing its own aims, you are living merely on the surface and whatever you do will be short-lived and of little value, mere straws to feed the flames of vanity."
~ Sri Nisargadatta Maharaj
The Way In, Is The Way Out
In this crazy age
of mental malaise,
we're caught
in a mental maze.

Without a doubt,
to find our way out
we must know
the way we got in.


Ron's Audio Recitation of "The Way In, Is The Way Out"
Ron's Comments and Explanation of "The Way In, Is The Way Out"

Dear Friends,

The SillySutras.com website is dedicated to encouraging our conscious spiritual evolution, thereby freely helping us live ever happier lives.

Upon birth as human lifeforms we experience instant amnesia about our true spiritual self-identity. Whereupon, perceiving and believing ourselves to be mere mortal physical bodies separate from each other and nature, we mistakenly think and behave as unconnected egos, and thereby become subject to the universal law of cause and effect – karma.

Every Human – except for rare Buddha-like beings – knowingly or unknowingly is in some evolutionary stage of undoing mistaken ego identity – a process indispensable to our inevitable evolution. So for millennia spiritual seers have recognized "ego" as the greatest human "enemy" and impediment to our spiritual evolution.

Thus, because of ego's supreme significance, numerous SillySutras.com writings describe "ego" and ways to transcend it. (See e.g. website archives linked here.)

In writing about ego I have sometimes with 'artistic license' used memorable or whimsical metaphors. For example, I have written that ego identification causes each soul to become 'encapsulated' and 'entangled' in a "self-woven karmic cocoon" arising from our unique behaviors – through which we often bring about personal and world sufferings. And that each "karmic cocoon" becomes a kind of "psychological prison" in which suffering is inevitable, and which restricts realization of our unlimited potentialities.  But that we can each mentally transcend that "prison" and emerge "free at last", no matter what our outer circumstances, by "undoing ego".

Thus


"As ego goes, consciousness grows, until it Knows – Its Self."


A YouTube documentary film titled: "Walks With Ron (A Spiritual Memoir)" (See https://sillysutras.com/walks-with-ron-a-brief-film-about-ron-rattner/ ) includes dialogue, with visual and musical segments about my song We're Just Butterflies In A Caterpillar World. In it I explain how butterflies are living metaphors for human metamorphosis, and powerful symbols of our human potential to gradually emerge from "karmic cocoons" to transcend inevitable earthly sufferings.

Similar to our dilemma of being metaphorically imprisoned in "self-woven karmic cocoons", I have sometimes whimsically said that we're "caught by thought – in a mental maze" and "lost in a lingual labyrinth". But until now none of my 'mental maze' metaphors were posted or linked on the SillySutras website except for a sutra reading in The Walks With Ron documentary.

So I've posted above "The Way In, Is The Way Out", the whimsical 'mental maze' poem which appears in that video. I hope you'll enjoy it. And that it may help all of us who are still "caught by thought" and haven't yet found the way out of our ego created "mental maze" or escaped from – our self-woven karmic cocoons.

May this whimsical poem help remind us all of our critical need to let go of who or what we mistakenly think we are, so can realize and BE what we really are – ONE with Nature as its Eternal Source.

And so may it be!

Ron Rattner