Posts Tagged 'Shankaracharya'
"The essence of all wisdom is to know the answers to 'who am I?'
and 'what will become of me?' on the Day of Judgment."
~ Rumi
"Knowing others is wisdom, knowing yourself is enlightenment."
~ Lao Tzu
"Know thyself – The unexamined life is not worth living."
~ Socrates
"Give up all questions except one: "Who am I?"  After all, the only fact you are sure of is that you are. The "I am" is certain. The "I am this" is not."
~ Nisargadatta Maharaj
"Ask and it shall be given; Seek and ye shall find."
~ Matthew 7:7
"You will know the truth,
and the truth will set you free."
~ John 8:32
"Who am I?
The quest is in the question.
 
The question is the answer."
~ Ron Rattner, Sutra Sayings
"An 'identity crisis' can be life's greatest opportunity,
because it raises life's most crucial question – "Who am I?"
~ Ron Rattner, Sutra Sayings
"That which permeates all, which nothing transcends and which, like the universal space around us, fills everything completely from within and without, that Supreme non-dual Brahman — that thou art."
~ Shankaracharya
"Sometimes the questions are complicated and the answers are simple."

~ Dr. Seuss
"What a liberation to realize that the "voice in my head" is not who I am. Who am I then? The one who sees that."
~ Eckhart Tolle
"So the question Who am I? is not an idle one.  How you answer the question will determine how you live the rest of your life.  It will determine the quality of your life."
~ Neale Donald Walsch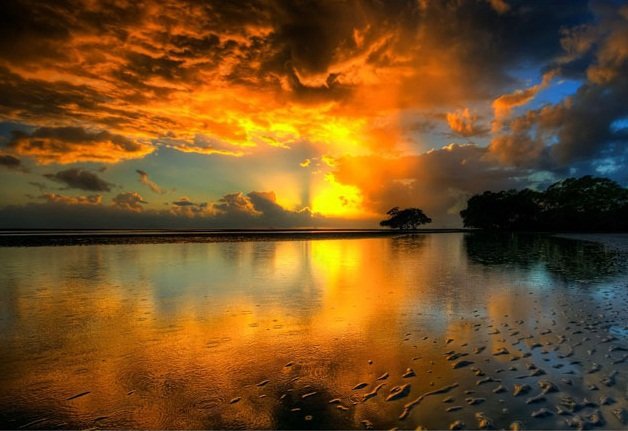 Asking The Ultimate Question: "Who Am I?"

Introduction.

Have you ever deeply wondered about your true self-identity or urgently asked yourself, "Who Am I"?

Most of us, never inquire about our true self-identity, but we assume ourselves to be mere mortal physical life-forms with unique histories, separate from everyone and everything else.

Not until age forty two, did I ever ask myself or wonder "Who Am I"? Until then, I assumed that I was only my physical body, its thoughts and its story; that I was a middle-aged secular Jewish litigation lawyer, married, with two kids, born in Chicago and living in San Francisco.

But on New Year's Eve 1974-5, these assumptions were severely shaken. At a 'pot luck' dinner party, after unwittingly eating a large piece of cake laced with marijuana, I had a dramatically unforgettable out of body experience.

From a bedroom ceiling, I saw my body lying face down on a pillow, and saw each of my thoughts originating outside the body as a vividly colored kaleidoscopic form.

These perceptions seemed very real – not dreamlike or hallucinatory. And they irresistibly raised for me an unprecedented urgent new question: "Who or what am I?"

I reasoned that if I was on the ceiling of the room, while my body was face-down on the bed, I couldn't be the body; and that if I was on the ceiling of the room, while my thoughts were appearing below me, I couldn't be the thoughts. And if not my body and not my thoughts, "Who or what am I?"

Thereafter, irresistibly and persistently I began pursuing this previously unexamined enquiry, with intense longing for an answer. This process proved an enormous blessing which changed my life forever. It convinced me that "Who Am I?" can be the most important question that anyone can ever ask; that by deeply reflecting on our true self-identity and persistently inquiring: "Who Am I?" we can ultimately experience a profound, life-enhancing psychological transformation process.
[See "At Mid-life, a Rebirth to a New Life ~ Ron's Memoirs"]

Historical overview.

Throughout history saints and sages of every tradition and culture – East and West – have counseled us to "Know thyself." In the West, this fundamental injunction was attributed to the Greek oracle consulted by Socrates and carved into the Temple of Apollo as: "Gnothi Seauton".

Eastern saints and mystics for millennia have taught that there is an ultimate goal of life – an 'enlightened' state of spiritual awareness bringing permanent happiness and freedom from all worldly bondage. Swami Yogananda Paramahansa, who brought Eastern wisdom to the West in the 20th century, called this spiritual goal "self-realization".

Who is this "Self" that we are counseled to know or realize?   How can we follow the advice of the saints and sages to "Know thyself", and so experience "self-realization"?

One of the principal methods to "Know thyself" suggested by mystics and sages is to inquire: "Who am I?" For example, ancient Indian sage Shankara said that spiritual "Knowledge cannot spring up by any other means than the inquiry: Who am I?".

In Hinduism, such self-inquiry is chiefly associated with Advaita-Vedanta, the oldest extant school of Indian Philosophy. Advaita means non-dualism and its teachings are essentially the same as those of Mahayana Buddhism. Both are aimed at experiencing non-dual Reality.

The ultimate answer to the question "Who Am I?" cannot come from intellect. We can know or realize our "self" only by intuitive experience of "Who Am I?". However, in the Hindu and Buddhist non-duality paths, powers of discrimination are used to transcend intellect and to reveal the Self via self-realization.

Conclusion.

In his Sermon on the Mount, Jesus said: "Ask and it shall be given; Seek and ye shall find." Thus, if we persistently ask "Who Am I?", the answer shall be given. And in seeking our true Self, we shall find our true Self – as Eternal Peace beyond understanding, and as timeless Joy beyond suffering.

And so it shall be!


Ron's explanation and dedication of "Asking the Ultimate Question".

Dear Friends,

For millennia, seers, saints and sages have counseled us to "Know thyself"; and, to ask persistently the supremely crucial question – "Who am I?".

But few Westerners have been inspired to pursue this perennially advised investigation.  

Until mid-life, like most other Westerners, I unthinkingly self-identified only with my physical body, its thoughts and aggregate experiences. Then, following an extraordinary out of body experience, I irresistibly began wondering "Who am I?".  Finally, at age forty two, (unaware of any apt spiritual teachings) I was given the answer to that question, and realized my true self-identity as pure awareness, rather than as my physical body, its thoughts and aggregate experiences.  Whereupon I experienced a profound and unforgettable mid-life spiritual awakening and rebirth.

Thereafter, I began having numerous unprecedented mystical or psychic subtle energy experiences, and became infused with so much vital energy that for several months I hardly needed to sleep. Only then did I begin learning about teachings of Eastern mysticism, including non-duality. 

Afterwards, I synchronistically met my beloved teacher, Shri Dhyanyogi Madhusudandas, a venerable Hindu Guru then 100 years old, from whom I received shaktipat initiation.  Guruji lived until age 116, and has remained my teacher since his mahasamadhi transition in 1994.  After shaktipat initiation, I learned from Guruji and others that the evolutionary purpose of spiritual 'practice' is to reveal experientially that there is no separate 'practitioner'; not that the practitioner is in some way a separate, special person with special powers.

But I also learned that – unlike  Guruji and other rare Buddha-llke beings – on realizing my true self-identity as pure awareness, I had not yet become 'instantly enlightened'.  Rather, that this realization had triggered an evolutionary process of awakened kundalini life-force energies which were manifesting via  spontaneous physical, mental, or emotional experiences [ called kriyas]  and thereby purifying the body and nervous system, thus allowing increasing experience of subtler states of consciousness.

Ultimately, I realized that this evolutionary kundalini purification process was gradually undoing or eliminating eons of accumulated subtle karmic impressions or seeds [samskaras or vasanas]  causing unconscious habitual behaviors and emotional patterns, and precluding or inhibiting spontaneously skillful behaviors.   

Soon after this revelatory discovery I declared myself to be an 'uncertain Undo' [rather than 'born-again Hindu'] and began writing whimsical sutras like:

"On the path of undo we'll never be through
'til we're an undone ONE."


Today, over forty years since realizing my true self-identity as pure awareness  (rather than as my physical body, its thoughts and aggregate experiences),  I'm still not fully 'undone', and ego attrition continues.  But as I continue to more and more self-identify as spirit rather than as physical body there seems to be ever more Ram than Ron in my life. 

Thereby after many years of questioning, I've found faith beyond belief, beyond dogmas or theology.    And I'm happier and more grateful for this precious lifetime than ever before.  (See https://sillysutras.com/ive-found-a-faith-based-life/)

Thus, from inner and outer experience, more than ever before I regard "Who Am I?" as a  supremely crucial question to be persistently investigated for those with spiritual aspirations.  So today I have posted the above  important quotations and brief essay.

If ever you have wondered or aspired about spiritual evolution, I encourage your deep consideration of today's posting.

May it help us live  happier lives by consciously participating in an irresistible evolutionary process which is leading us to expression of one Life – one LOVE – amidst the infinite diversity of ever changing ephemeral energy forms.

And so may it be!

Ron Rattner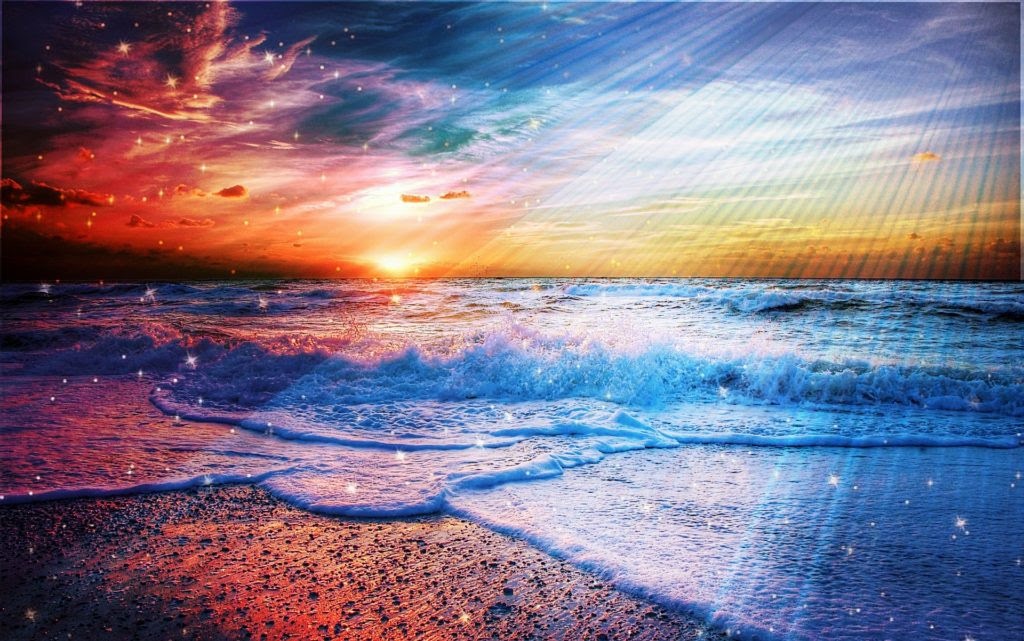 Into my heart's night

Along a narrow way
 I groped;

and lo! the light,

An infinite land of day.

~ Rumi
"There is a life-force within your soul, 
seek that life.

There is a gem in the mountain of your body, 
seek that mine.

O traveler, 
if you are in search of that

Don't look outside, 
look inside yourself and seek that."
~ Rumi
"That which permeates all,

which nothing transcends and which,

like the universal space around us,

fills everything completely from within and without,

that Supreme non-dual Brahman
—
that thou art."

~ Shankaracharya
"A human being is a part of a whole, called by us 'universe', a part limited in time and space. He experiences himself, his thoughts and feelings as something separated from the rest… a kind of optical delusion of his consciousness. This delusion is a kind of prison for us, restricting us to our personal desires and to affection for a few persons nearest to us. Our task must be to free ourselves from this prison by widening our circle of compassion to embrace all living creatures and the whole of nature in its beauty. Nobody is able to achieve this completely, but the striving for such achievement is, in itself, a part of the liberation, and a foundation for inner security."
~ Albert Einstein ( N. Y. Times , March 29, 1972)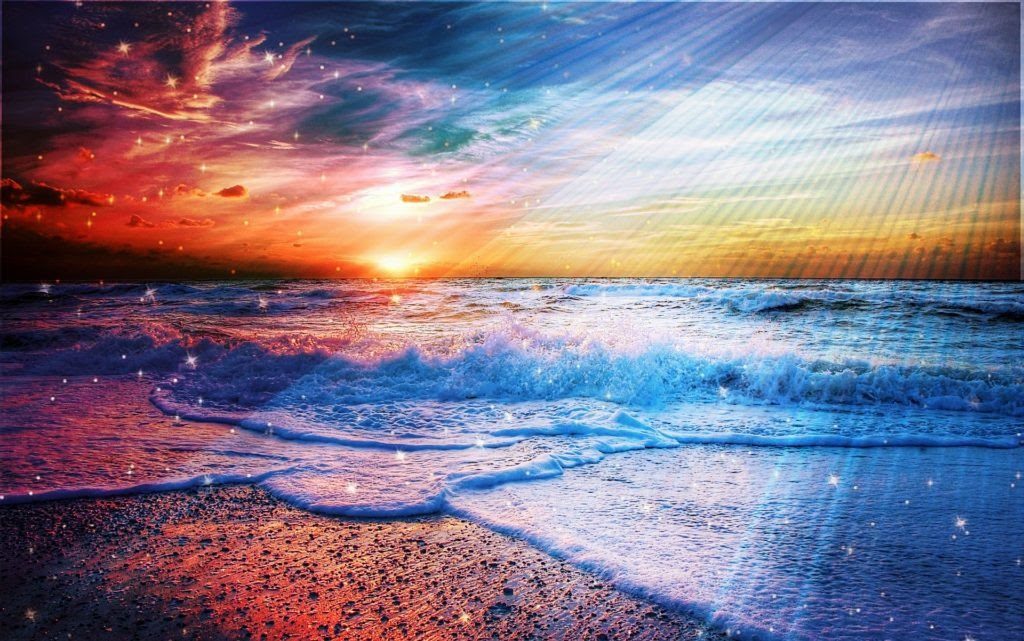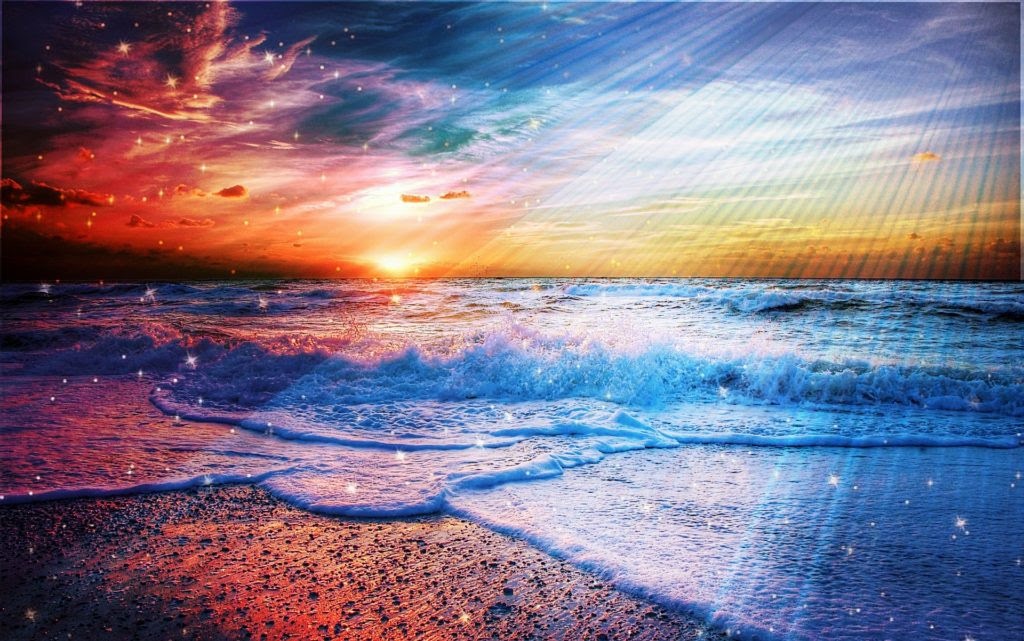 Beyond Being: Infinite Awareness— Ever NOW

Humans are but blips
in a boundless Ocean of Infinite Awareness.

Individuated humans are limited by thoughts:

Thoughts that create the "universe";
Thoughts that divide and diffuse Awareness
as a prism diffuses light.

Mind is matrix; consciousness is context.

"Human consciousness" is an idea –
a thought which seems to limit boundless Awareness.

But in Reality consciousness can't be contained.

Time and space are mere modes of thought,
as are matter, energy, and spirit.

Time is how we measure Now,
and space is for the places where we
think we are in time.

So, in space/time,
human body/mind/souls
are seemingly separate and circumscribed beings.

But in Reality,
we are ONE.

Beyond being:

Eternally boundless
Infinite Awareness –
Ever NOW.


Ron's audio recitation of "Beyond Being- Infinite Awareness — Ever NOW"




Ron's explanation of "Beyond Being: Infinite Awareness— Ever NOW"

Dear Friends,

After inception of current turbulent "Trump times", I began closely following continuing media "news" reports of tremendous worldwide suffering, with mass murders and violence, and threats of ecological and nuclear cataclysm.  

Then two months ago – with compassionate concern about all life on our precious planet – I decided to initiate an 'inner retreat' from recurrent media reports of outer violence, and to focus on emanating and disseminating peaceful 'vibes', to help heal the world with a stilled mind and opened heart. 

Perhaps more than ever before, my deep aspiration became:
"Let there be peace on Earth,
and let it begin with me!"

During this period of 'inner retreat' I have synchronistically 'rediscovered' and revisited many healing and peaceful poems composed during a ten year period of semi-seclusion, after my 1992 retirement from legal practice. 

One of those poems written during those reclusive years –  "Beyond Being: Infinite Awareness— Ever NOW", is posted above with profound prefatory quotations. Also embedded below is an inspiring "Let there be peace on Earth" song video, with captioned lyrics.

If you aspire to help heal the world with loving and peaceful thoughts, words and deeds, please consider and reflect on the foregoing quotations and poem, and embedded song video. And share them with interested others.

May they help us help heal the world – with elevated inner insights lovingly benefiting all beings.

And may they inspire our deep and grateful awareness of our holy state of original blessing, with realization that everyone/everything/everywhere is forever "Holy Now".

And so may it be!

Ron Rattner


"Let there be peace on Earth" song video, with captioned lyrics.





"That which permeates all,
which nothing transcends and which,
like the universal space around us,
fills everything completely from within and without,
that Supreme non-dual Brahman —
that thou art."

~ Shankaracharya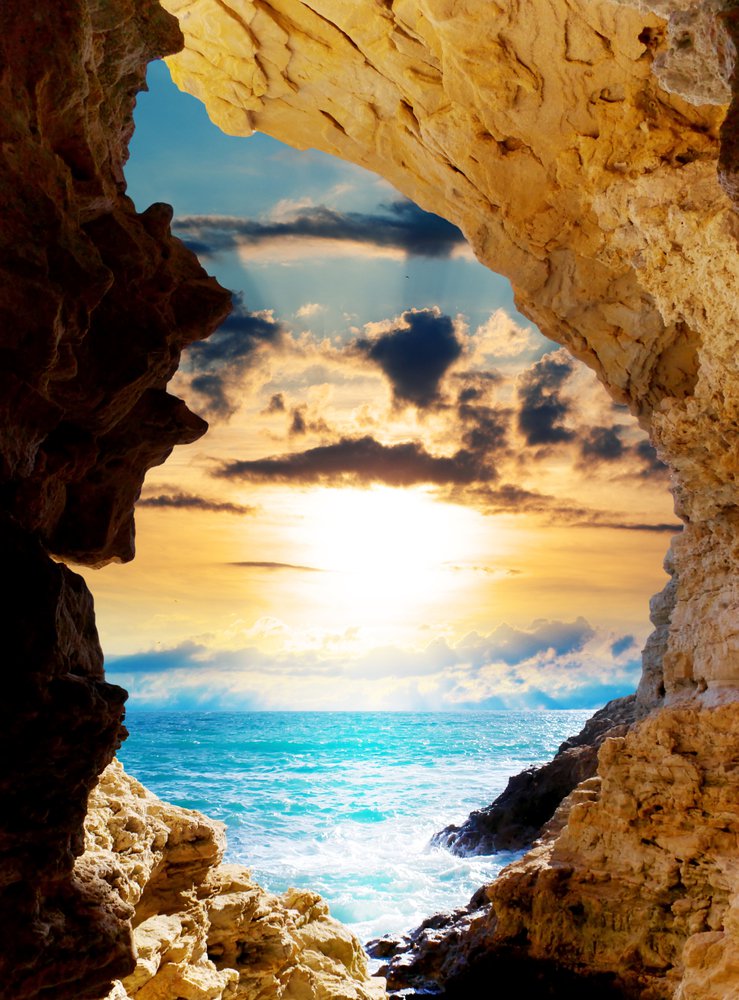 Only Breath ~ by Rumi

Not Christian or Jew or
Muslim, not Hindu,
Buddhist, Sufi, or Zen.
Not any religion

or cultural system. I am
not from the east
or the west, not
out of the ocean or up

from the ground, not
natural or ethereal, not
composed of elements at all.
I do not exist,

am not an entity in this
world or the next,
did not descend from
Adam and Eve or any

origin story. My place is
the placeless, a trace
of the traceless.
Neither body or soul.

I belong to the beloved,
have seen the two
worlds as one and
that one call to and know,

first, last, outer, inner,
only that breath breathing
human being.
(Translation and video recitation by Coleman Barks, from Essential Rumi)