Posts Tagged 'Declaration of Independence'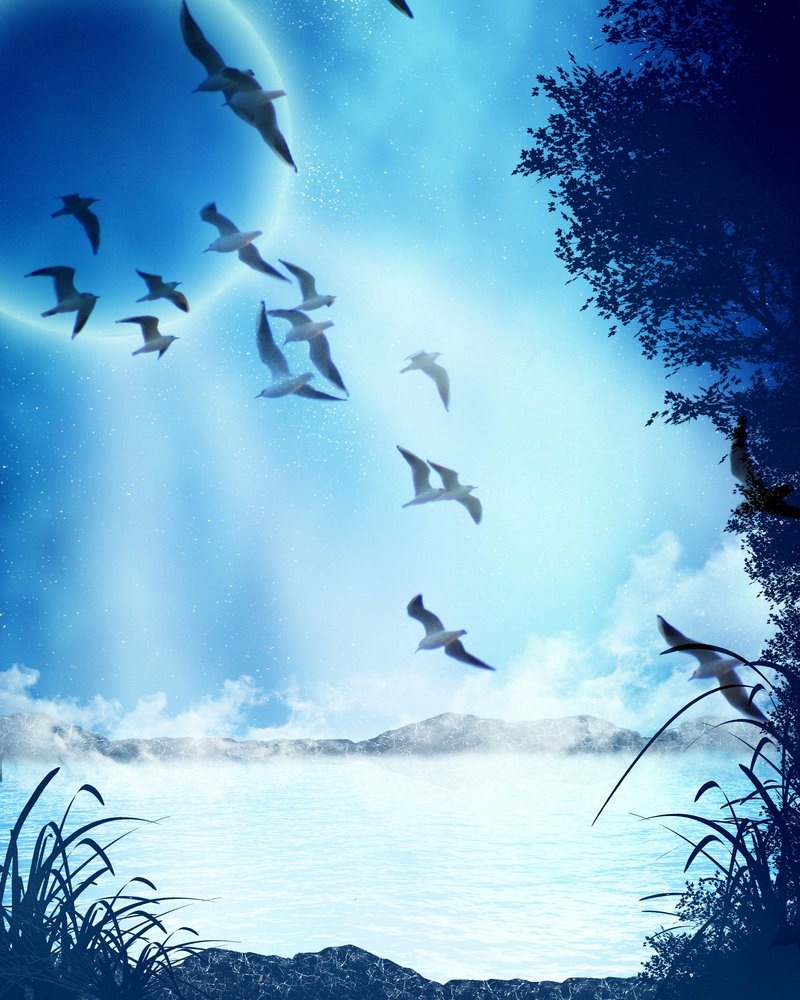 "Everything depends on everything else. Nothing exists on its own. On account of all the influences that come to bear upon them, things appear, exist, and disappear, and then reappear again. But they never exist independently."
~ Dalai Lama – Little Book of Inner Peace
"When it can be said by any country in the world, my poor are happy, neither ignorance nor distress is to be found among them, my jails are empty of prisoners, my streets of beggars, the aged are not in want, the taxes are not oppressive, the rational world is my friend because I am the friend of happiness. When these things can be said, then may that country boast its constitution and government."
~ Thomas Paine, Rights of Man
"Our separation of each other is an optical illusion of consciousness."
~ Albert Einstein
Independence is illusion:
Everything is interconnected and interdependent.
Nothing exists independently.
~ Ron Rattner, Sutra Sayings
With malice toward none, and empathy for all,
Let us end the iniquity of inequity in our society,
So "that government of the people, by the people, for the people, shall not perish from the Earth".
~ Ron Rattner, Sutra Sayings – inspired by Abraham Lincoln
"Interdependence is a fundamental law of nature. Not only higher forms of life but also many of the smallest insects are social beings who, without any religion, law, or education, survive by mutual cooperation based on an innate recognition of their interconnectedness. The most subtle level of material phenomena is also governed by interdependence. All phenomena, from the planet we inhabit to the oceans, clouds, forests, and flowers that surround us, arise in dependence upon subtle patterns of energy. Without their proper interaction, they dissolve and decay."
~ Dalai Lama
"We are all cells in the body of humanity — all of us, all over the world.
 Each one has a contribution to make,
 and will know from within what this contribution is,
 but no one can find inner peace except by working,
 not in a self-centered way, but for the whole human family."

~ Peace Pilgrim
"I believe that to meet the challenge of our times, human beings will have to develop a greater sense of universal responsibility. Each of us must learn to work not just for his or her own self, family or nation, but for the benefit of all mankind."
~ Dalai Lama
"When one realizes that life, even in the middle of so many contradictions, is a gift, that love is the source and the meaning of life, how can they withhold their urge to do good to another fellow being?"

[W]e all need each other, none of us is an island, an autonomous and independent "I," separated from the other . . . .we can only build the future by standing together, including everyone.. . .

[E]verything is connected, and we need to restore our connections to a healthy state.
~ Pope Francis – 2017 TED Talk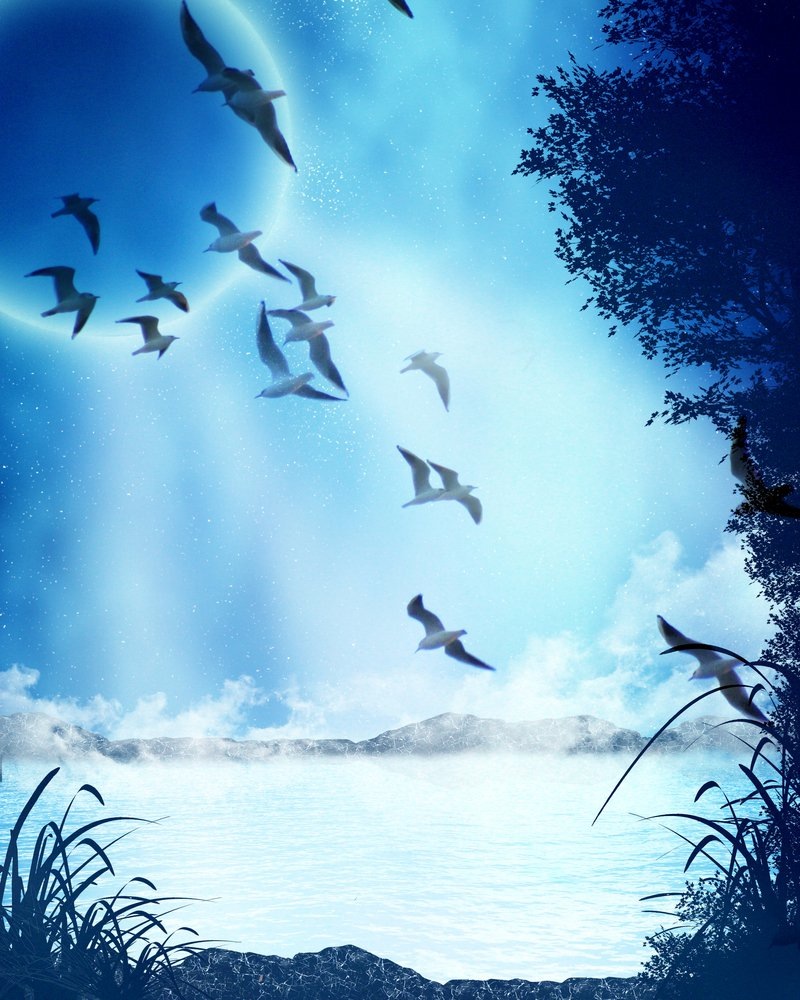 Interdependence Way, On Independence Day

On July 4, 1776, thirteen American colonies declared their independence from British rule, in an historic document written by Thomas Jefferson. The philosophy of their Declaration of Independence was that under "the laws of nature and of nature's God" government is established by people to secure their life, liberty, and happiness, and is to be overthrown as illegitimate if it no longer does that. The US founding fathers recognized, that governments and their chartered organizations do not exist by Divine right; they are established by people to serve people – not to exploit or oppress them – and they are illegitimate unless they serve human rights and happiness.

Since 1776, "the laws of nature and of nature's God" still prevail, but the world has changed immensely: The thirteen North American colonies have become the richest most powerful nation in world history – an American empire much vaster than the British empire which it succeeded. Human population has grown meteorically, from approximately 800 million (with 2.5 million people inhabiting American colonies) to over 7.6 billion and growing rapidly. Through amazing technological and scientific advances the world has become much smaller and most people have become part of an instantly interconnected and largely interdependent global community, sharing critical information in an unprecedented new age of world-wide ecologic, economic, political and social crises and opportunities.

Most severe global crises have been caused by inequitable governmental laws and policies which do not serve human rights and happiness, and by powerful transnational corporations which unsustainably exploit our precious planet, while prioritizing profits over people and often evading equitable taxation. Within the spirit of the 1776 Declaration of Independence such laws and policies are illegitimate and must democratically be ended through societal recognition of the oneness of humanity and universal responsibility to benefit all humankind and all life.

Thus, His Holiness the Dalai Lama has said:

"In our world, we need a clear awareness of the interdependent nature of nations, of humans and animals .. Everything is of interdependent nature. .. [M]any problems, especially man-made problems, are due to lack of knowledge about this interdependent nature."

"Today's world requires us to accept the oneness of humanity. In the past, isolated communities could afford to think of one another as fundamentally separate. Some could even exist in total isolation. But nowadays, whatever happens in one region eventually affects many other areas. Within the context of our interdependence, self-interest clearly lies in considering the interest of others.

"I believe that to meet the challenge of our times, human beings will have to develop a greater sense of universal responsibility. Each of us must learn to work not just for his or her own self, family or nation, but for the benefit of all mankind."

As Americans commemorate their past political independence from tyrannical rule, it is appropriate that we deeply reflect on current planetary tyranny, crises, inequities, and opportunities, in light of the egalitarian principles which launched the US nation in 1776. Such reflection will reveal that in today's small world, we can best promote our own lives, liberty, and happiness – individually and corporately – by recognizing our "universal responsibility to work not just for our own self, family or nation, but for the benefit of all mankind."

To that end, let us join with our wholehearted intentions and appropriate actions to end unsustainable exploitation of our precious planet and the iniquity of global inequity, in the spirit of the following global declaration of interdependence sponsored by We The World:
We, the people of planet Earth,
In recognition of the interconnectedness of all life
And the importance of the balance of nature,
Hereby acknowledge our interdependence
And affirm our dedication
To life-serving environmental stewardship,
The fulfillment of universal human needs worldwide,
Economic and social well-being,
And a culture of peace and nonviolence,
To insure a sustainable and harmonious world
For present and future generations.

You tube link to Crossroads: Labor Pains of a New Worldview: Our urgent need for a new interdependent worldview – how we need to collectively change our minds to change our world – is expertly explained and portrayed in this excellent one hour documentary movie, already viewed online by over one million concerned people.



Ron's Comments on "Interdependence Way, On Independence Day"

This is an opportune and appropriate time for deep reflection on our ideas and ideals of independence, both societally and individually. And for consequent concern about clearly imminent dangers of nuclear or ecologic catastrophe, especially arising from alleged 'exceptionalism' of the American empire and its very violent and politically polarized actions. Such reflection is especially appropriate in these troubled times of worldwide turmoil, with the doomsday clock of the bulletin of atomic scientists recently moved to two minutes to midnight.

The above essay is dedicated to promoting our deep reflection and realization that independence is impossible; that everyone/everything is interconnected and interdependent; so that no-one/nothing exists permanently or independently.  Please consider it.

Mistakenly believing ourselves to be separate and independent beings, we ignorantly act fearfully and selfishly – instead of lovingly and generously – and thereby we create disharmony with Nature's way, and critical problems for all life on our precious planet.

Individually and collectively, we urgently need to embrace an interdependent worldview, as explained and portrayed in the foregoing "Crossroads" video.  

We cannot change others. But by revolutionarily and compassionately undoing and replacing our mistaken beliefs of separateness and independence, with malice toward none, and empathy for all, we can and will democratically transform the world.

And so it shall be!

Ron Rattner


"We hold these truths to be self evident:
that all men are created equal:
that they are endowed by their Creator with certain unalienable rights; that among these are life, liberty and the pursuit of happiness."
~ U.S. Declaration of Independence, Thomas Jefferson
"Happiness is the meaning and the purpose of life,
the whole aim and end of human existence"
~ Aristotle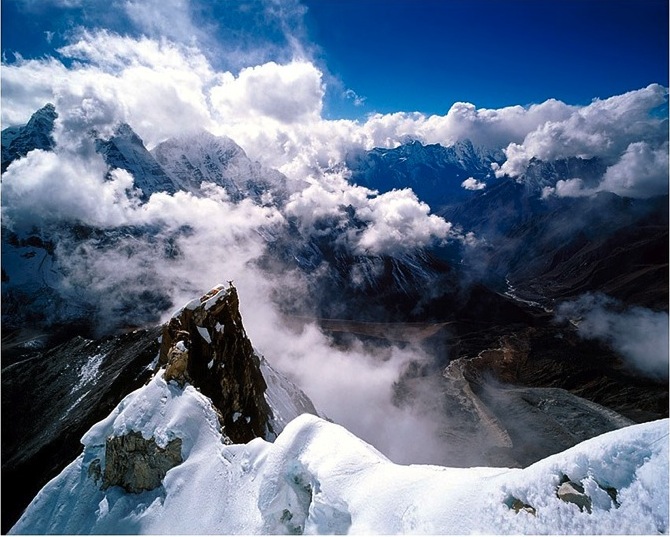 Introduction.
Everyone wants lasting happiness; no-one wants to suffer.
For millennia great mystics have revealed that ever abiding Happiness is our true inner nature – our Self.
So how do we discover and experience such Happiness?
Should we seek lasting happiness –
By maintaining an attitude of gratitude for our blessings, while accepting life's inevitable challenges? or
By seeking impermanent worldly pleasures? or
By looking within to discover the Source of lasting happiness, and impediments to our experience of such happiness?
Or, rather than pursuing Happiness, would it be best for us to let go, and "go with the flow", consciously letting Life happen through us?
The following quotations include differing perspectives about seeking happiness. They are offered to help each of us from our unique perspective find our most suitable path to lasting happiness.


Pursuit of Happiness?


"I believe that the very purpose of our life is to seek happiness. That is clear. Whether one believes in religion or not, whether one believes in this religion or that religion, we all are seeking something better in life. So, I think, the very motion of our life is towards happiness…"
~ Dalai Lama

"The root of joy is gratefulness…
We hold the key to lasting happiness in our own hands.
For it is not joy that makes us grateful;
it is gratitude that makes us joyful."
~ Brother David Steindl-Rast

"Seek first the kingdom of heaven,
which is within."
~ Matthew 6:33; Luke 17:20-21

"The pursuit of happiness is a most ridiculous phrase;
if you pursue happiness you'll never find it."
~ C. P. Snow

"Don't seek happiness.  If you seek it, you won't find it, because seeking is the antithesis of happiness.  Happiness is ever elusive, but freedom from unhappiness is attainable now, by facing what is, rather than making up stories about it. Unhappiness covers up your natural state of well­being  and inner peace, the source of true happiness."
~ Eckhart Tolle, A New Earth

"Happiness is the absence of the striving for happiness."
~ Chuang-Tzu

"In the pursuit of learning every day something is gained.
In the pursuit of Tao, every day something is dropped."

~ Lao Tzu

"What is the worth of a happiness for which you must strive and work?
Real happiness is spontaneous and effortless."
~ Sri Nisargadatta Maharaj

Happiness is your nature. It is not wrong to desire it.
What is wrong is seeking it outside when it is inside.
~ Ramana Maharshi

"By letting it go it all gets done.
The world is won by those who let it go.
But when you try and try,
the world is beyond the winning."
~ Lao Tzu

"I am happy even before I have a reason."
~ Hafiz

The word "happiness" would lose its meaning
if it were not balanced by sadness.
~ Carl Jung

"I do not think of all the misery, but of the glory that remains.

Go outside into the fields, nature and the sun,

go out and seek happiness in yourself and in God.

Think of the beauty that again and again 
discharges itself within and without you
, and be happy."

~ Anne Frank