Posts Tagged 'Thomas Jefferson'
"Happiness is the meaning and the purpose of life,
the whole aim and end of human existence"
~ Aristotle
"Happiness is the absence of the striving for happiness."

~ Chuang-Tzu
"All happiness comes from the desire for others to be happy."
~ Shantideva
"Seek first the kingdom of heaven,

which is within."

~ Matthew 6:33; Luke 17:20-21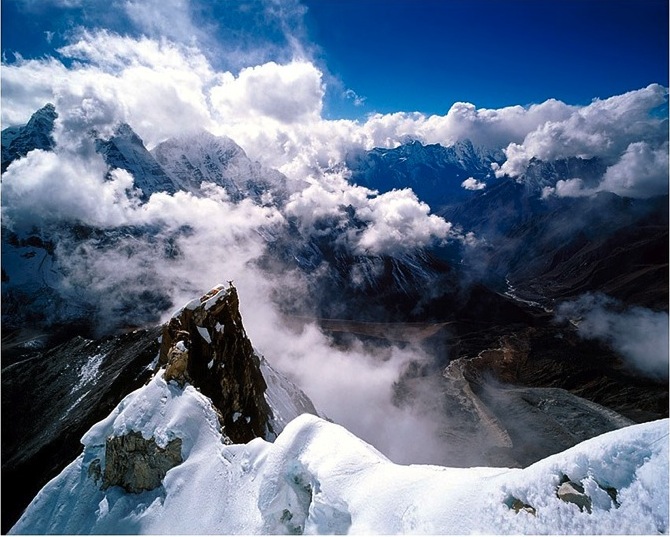 Introduction.

Dear Friends,

Everyone wants lasting happiness; no-one wants to suffer. For millennia great mystics have revealed that ever abiding Happiness is our true inner nature – our Self. So how do we discover and experience such Happiness?

This posting is a carefully selected collection of wisdom quotations about the Pursuit of Happiness which reveal perennial insights to the fundamental happiness goal of every human being – whether or not they knowingly follow an enduring religious, spiritual, or ethical path or principle.

These Pursuit of Happiness quotations follow my recent posting about why everyone wants happiness, which suggested that incarnation is limitation and that lasting happiness can only be found in transcendence of ego and merger with Source, after eons of inner evolution with ever elevated heart levels of awareness.

Today's quotations provide pragmatic insights into ways which can help everyone experience increasing happiness as we evolve beyond ego to Self-identification as Eternal spirit, rather than as mere mortal bodies and their stories. They can help each of us from our unique perspectives find our most suitable path to lasting happiness.

Because we're each unique with ever fluctuating enegies and unique evolutionary perspectives, different 'pursuit of happiness' quotations may apply to different people, concurrently or at different times. Therefore, as you carefully consider these quotations, please follow your heart to determine which ones and when they may apply to your unique perspectives.

Namasté!

Ron Rattner


Pursuit of Happiness ~ Quotations


We hold these truths to be self evident:

that all men are created equal:

that they are endowed by their Creator with certain unalienable rights;

that among these are life, liberty and the pursuit of happiness."

~ Thomas Jefferson, U.S. Declaration of Independence



"I believe that the very purpose of our life is to seek happiness. That is clear. Whether one believes in religion or not, whether one believes in this religion or that religion, we all are seeking something better in life. So, I think, the very motion of our life is towards happiness…"

~ Dalai Lama



"From the moment of birth every human being wants happiness and does not want suffering. Neither social conditioning nor education nor ideology affects this. From the very core of our being, we simply desire contentment. Therefore, it is important to discover what will bring about the greatest degree of happiness."

~ Dalai Lama

"If you want others to be happy, practice compassion.
If you want to be happy, practice compassion."
"Only the development of compassion and understanding for others can bring us the tranquility and happiness we all seek."
~ Dalai Lama

"Material progress and a higher standard of living bring us greater comfort and health, but do not lead to a transformation of the mind, which is the only thing capable of providing lasting peace. Profound happiness, unlike fleeting pleasures, is spiritual in nature. It depends on the happiness of others and it is based on love and affection."
~ Dalai Lama

"Those who are not looking for happiness
are the most likely to find it,
because those who are searching forget that
the surest way to be happy
is to seek happiness for others."
~ Martin Luther King,Jr.

"Joy comes not through possession or ownership
but through a wise and loving heart."
"If one speaks or acts with a pure mind,
happiness follows like a shadow."
~ Buddha

"Happiness resides not in possessions, and not in gold,
happiness dwells in the soul."
~ Democritus

"The secret of happiness is not found in seeking more,
but in developing the capacity to enjoy less."
~ Socrates

"Happiness belongs to the self sufficient."
~ Aristotle

"The essence of philosophy is that a man should so live
that his happiness shall depend as little as possible on external things."
~ Epictetus

"Do not spoil what you have by desiring what you have not;
remember that what you now have was once among the things you only hoped for."
~ Epicurus

"Happiness is when what you think, what you say, and what you do are in harmony."
~ Mahatma Gandhi

"The happiness of your life depends upon the quality of your thoughts."
"Very little is needed to make a happy life;
it is all within yourself, in your way of thinking."
~ Marcus Aurelius

"Be empty of worrying.
Think of who created thought!"
~ Rumi

"There is only one way to happiness
and that is to cease worrying about things
which are beyond the power of our will."
~ Epictetus

"The people have a right to the truth
as they have a right to life, liberty and the pursuit of happiness."
~ Epictetus

"A happy life consists in tranquility of mind."
~ Marcus Tullius Cicero


"If you want to be sad, no one in the world can make you happy.
But if you make up your mind to be happy,
no one and nothing on earth can take that happiness from you."
~ Paramahansa Yogananda

"I do not think of all the misery, but of the glory that remains.

Go outside into the fields, nature and the sun,

go out and seek happiness in yourself and in God.

Think of the beauty that again and again 
discharges itself within and without you,

and be happy."

~ Anne Frank

"Since you alone are responsible for your thoughts, only you can change them.
You will want to change them when you realize that each thought creates according to its own nature.
Remember that the law works at all times and that you are always demonstrating according to the kind of thoughts you habitually entertain.
Therefore, start now to think only those thoughts that will bring you health and happiness."
~ Paramahansa Yogananda

"The pursuit of happiness is a most ridiculous phrase;

if you pursue happiness you'll never find it."

~ C. P. Snow



"Don't seek happiness.  If you seek it, you won't find it, because seeking is the antithesis of happiness.  Happiness is ever elusive, but freedom from unhappiness is attainable now, by facing what is, rather than making up stories about it. Unhappiness covers up your natural state of well­being  and inner peace, the source of true happiness."

~ Eckhart Tolle, A New Earth

"By letting it go it all gets done.

The world is won by those who let it go.

But when you try and try,

the world is beyond the winning."

~ Lao Tzu

"I am a happy camper so I guess I'm doing something right.
Happiness is like a butterfly; the more you chase it, the more it will elude you,
but if you turn your attention to other things,
it will come and sit softly on your shoulder."
~ Henry David Thoreau

"Fame or integrity: which is more important?
Money or happiness: which is more valuable?
Success or failure: which is more destructive?
If you look to others for fulfillment, you will never truly be fulfilled.
If your happiness depends on money, you will never be happy with yourself.
Be content with what you have; rejoice in the way things are.
When you realize there is nothing lacking, the whole world belongs to you."
~ Lao Tzu


"In the pursuit of learning every day something is gained.

In the pursuit of Tao, every day something is dropped."

~ Lao Tzu



"What is the worth of a happiness for which you must strive and work?

Real happiness is spontaneous and effortless."

~ Sri Nisargadatta Maharaj



"True happiness cannot be found in things that change and pass away.
Pleasure and pain alternate inexorably.
Happiness comes from the Self and can be found in the Self only.
Find your real Self and all else will come with it."

~ Sri Nisargadatta Maharaj



Happiness is your nature. It is not wrong to desire it.

What is wrong is seeking it outside when it is inside.

~ Sri Ramana Maharshi



"I am happy even before I have a reason."

~ Hafiz



The word "happiness" would lose its meaning

if it were not balanced by sadness.

~ Carl Jung



"The root of joy is gratefulness…

We hold the key to lasting happiness in our own hands.

For it is not joy that makes us grateful;

it is gratitude that makes us joyful."

~ Brother David Steindl-Rast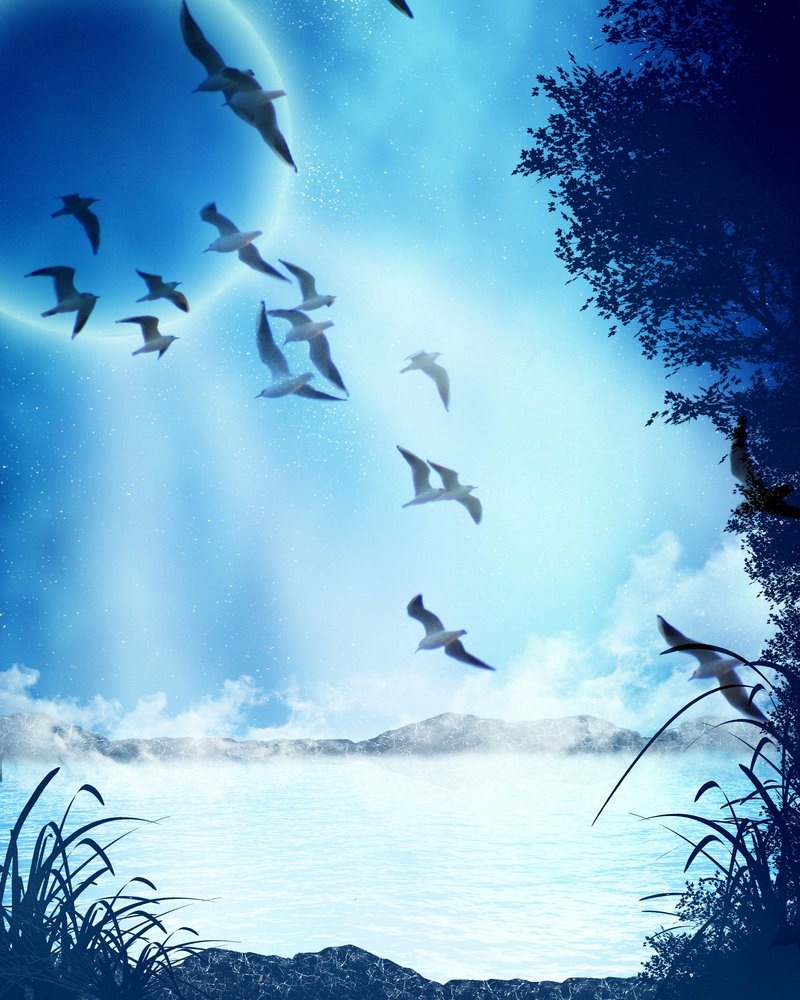 "Everything depends on everything else.
Nothing exists on its own.
On account of all the influences that come to bear upon them,
things appear, exist, and disappear, and then reappear again.
But they never exist independently."
~ Dalai Lama – Little Book of Inner Peace

"No country can be called free
which is governed by an absolute power;
and it matters not whether it be an absolute royal power
or an absolute legislative power,
as the consequences will be the same to the people."
~ Thomas Paine
"When it can be said by any country in the world,
my poor are happy, neither ignorance nor distress is to be found among them,
my jails are empty of prisoners, my streets of beggars,
the aged are not in want, the taxes are not oppressive,
the rational world is my friend
because I am the friend of happiness.
When these things can be said,
then may that country boast its constitution and government."
~ Thomas Paine
"Our separation of each other
is an optical illusion of consciousness."
~ Albert Einstein
"Individual liberty and interdependence
are both essential for life in society."
~ Mahatma Gandhi
Independence is illusion:
Everything is interconnected and interdependent.
Nothing exists independently.
~ Ron Rattner, Sutra Sayings
"Interdependence is a fundamental law of nature.
Not only higher forms of life but also many of the smallest insects are social beings who, without any religion, law, or education, survive by mutual cooperation based on an innate recognition of their interconnectedness.
The most subtle level of material phenomena is also governed by interdependence.
All phenomena, from the planet we inhabit to the oceans, clouds, forests, and flowers that surround us, arise in dependence upon subtle patterns of energy.
Without their proper interaction, they dissolve and decay."
~ Dalai Lama
"We are all cells in the body of humanity — all of us, all over the world.

Each one has a contribution to make,
 and will know from within what this contribution is,

but no one can find inner peace except by working,

not in a self-centered way, but for the whole human family."

~ Peace Pilgrim
"The World is my country, all mankind are my brethren,
and to do good is my religion."
~ Thomas Paine
"I believe that to meet the challenge of our times,
human beings will have to develop a greater sense
of universal responsibility.
Each of us must learn to work
not just for his or her own self, family or nation,
but for the benefit of all mankind."
~ Dalai Lama
"When one realizes that life, even in the middle of so many contradictions, is a gift, that love is the source and the meaning of life, how can they withhold their urge to do good to another fellow being?"

[W]e all need each other, none of us is an island,
an autonomous and independent "I," separated from the other
. . .we can only build the future by standing together, including everyone.. . .

[E]verything is connected,
and we need to restore our connections to a healthy state.
~ Pope Francis – 2017 TED Talk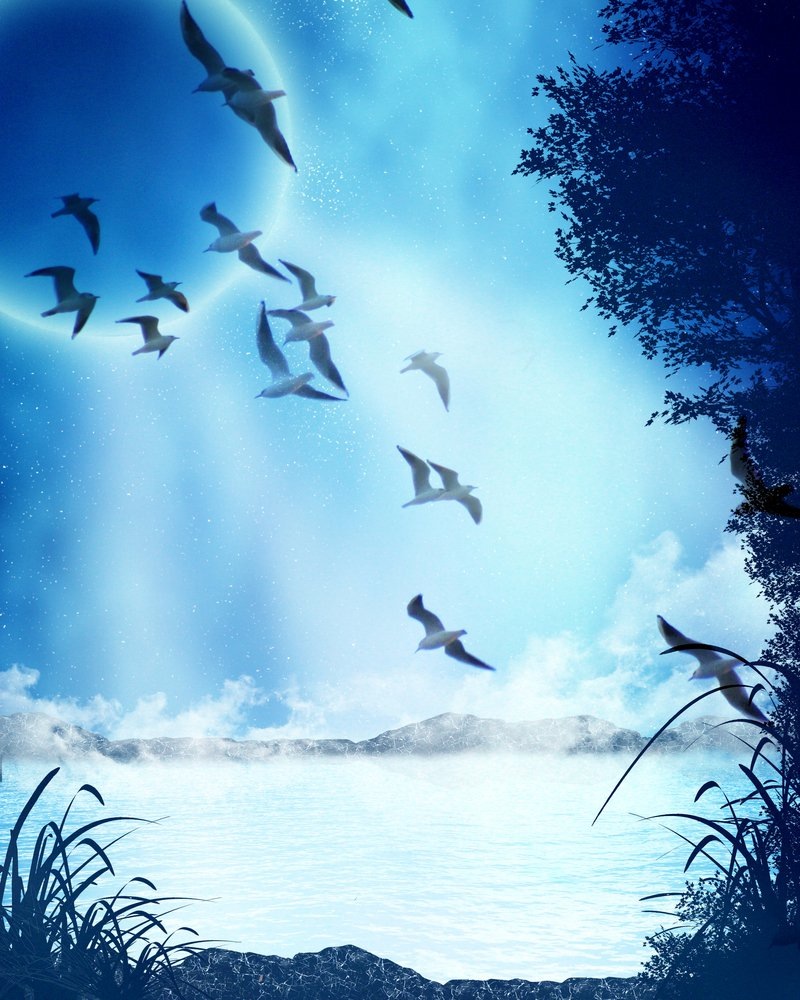 Interdependence Way, On Independence Day

On July 4, 1776, thirteen American colonies declared their independence from British rule, in an historic document inspired by Thomas Paine's philosophy and written by Thomas Jefferson. The philosophy of their Declaration of Independence was that under "the laws of nature and of nature's God" government is established by people to secure their life, liberty, and happiness, and is to be overthrown as illegitimate if it no longer does that.

The US founding fathers recognized, that governments and their chartered organizations do not exist by Divine right; they are established by people to serve people – not to exploit or oppress them – and they are illegitimate unless they serve human rights and happiness.

Since 1776, "the laws of nature and of nature's God" still prevail, but the world has changed immensely: The thirteen North American colonies have become the richest most powerful nation in world history – an American empire much vaster than the British empire which it succeeded. Human population has grown meteorically, from approximately 800 million (with 2.5 million people inhabiting American colonies) to over 7.6 billion and growing rapidly.

Through amazing technological and scientific advances the world has become much smaller and most people have become part of an instantly interconnected and largely interdependent global community, sharing critical information in an unprecedented new age of world-wide ecologic, economic, political and social crises and opportunities.

We are now experiencing severe global crises caused by inequitable governmental laws and policies which do not serve human rights and happiness, and by powerful transnational corporations which unsustainably exploit our precious planet, while prioritizing profits over people and often evading equitable taxation.

Within the spirit of the 1776 Declaration of Independence such laws and policies are illegitimate and must democratically be ended through societal recognition of the oneness of humanity and universal responsibility to benefit all humankind and all life.

Thus, His Holiness the Dalai Lama has said:

"In our world, we need a clear awareness of the interdependent nature of nations, of humans and animals .. Everything is of interdependent nature. .. [M]any problems, especially man-made problems, are due to lack of knowledge about this interdependent nature."

"Today's world requires us to accept the oneness of humanity. In the past, isolated communities could afford to think of one another as fundamentally separate. Some could even exist in total isolation. But nowadays, whatever happens in one region eventually affects many other areas. Within the context of our interdependence, self-interest clearly lies in considering the interest of others.

"I believe that to meet the challenge of our times, human beings will have to develop a greater sense of universal responsibility. Each of us must learn to work not just for his or her own self, family or nation, but for the benefit of all mankind."

As Americans commemorate their past political independence from tyrannical rule, it is appropriate that we deeply reflect on current planetary tyranny, crises, inequities, and opportunities, in light of the egalitarian principles which launched the US nation in 1776. Such reflection will reveal that in today's small world, we can best promote our own lives, liberty, and happiness – individually and societally – by recognizing our "universal responsibility to work not just for our own self, family or nation, but for the benefit of all mankind."

To that end, let us join with our wholehearted intentions and appropriate actions to end unsustainable exploitation of our precious planet and the iniquity of global inequity, in the spirit of the following global declaration of interdependence sponsored by We The World:
We, the people of planet Earth,
In recognition of the interconnectedness of all life
And the importance of the balance of nature,
Hereby acknowledge our interdependence
And affirm our dedication
To life-serving environmental stewardship,
The fulfillment of universal human needs worldwide,
Economic and social well-being,
And a culture of peace and nonviolence,
To insure a sustainable and harmonious world
For present and future generations.
Ron's 2020 Comments on
"Interdependence Way, On Independence Day"

Dear Friends,

This is an extremely appropriate time for our deep reflection on our ideals and ideas of supposed independence, both societally and individually. And for serious concern about clearly imminent dangers of nuclear or ecologic catastrophe, and threatened loss of our inherent liberties arising from absolute 'exceptionalism' of the American empire, and its very violent and politically polarized actions. Such concern is especially necessary because of "new normal" worldwide coronavirus authoritarian restraints against our ordinary human activities and inherent rights and liberties – while the doomsday clock of the bulletin of atomic scientists is at two minutes to midnight.

We urgently need to realize that independence is impossible; that everyone/everything is interconnected and interdependent; so that no-one/nothing exists permanently or independently. 

Mistakenly believing ourselves to be separate and independent mortal beings, we've ignorantly acted fearfully and selfishly – instead of lovingly and generously – and thereby we've created critical problems for all life on our precious planet, and unsustainable disharmony with Nature. 

Thus, it has become urgently imperative that we embrace an interdependent worldview, as explained above, and in the following "Crossroads" documentary video.  

We cannot change others. But we can change and replace our seriously mistaken beliefs of separate independence, with an interdependent worldview.

Thereby, we can and we shall revolutionarily and compassionately transform the world.

Invocation


With malice toward none, and empathy for all,

Let us end the iniquity of inequity in our society,

So "that government of the people, by the people,
for the people, shall not perish from the Earth"
~ Ron Rattner, Sutra Sayings

And so shall it be!

Ron Rattner

Crossroads: Labor Pains of a New Worldview:

Our urgent need for a new interdependent worldview – how we need to collectively change our minds to change our world – is expertly explained and portrayed in this excellent one hour documentary movie, already viewed online by over one million concerned people.


"I claim that human mind or human society is not divided into watertight compartments called social, political and religious. All act and react upon one another."
~ Gandhi
"Those who say religion has nothing to do with politics do not know what religion is."
~ Gandhi
"Look how the caravan of civilization
has been ambushed.
Fools are everywhere in charge.
Do not practice solitude like Jesus.
Be in the assembly, and take charge of it."
~ Rumi
"In the present circumstances, no one can afford to assume
that someone else will solve their problems.
Every individual has a responsibility to help guide our global family in the right direction.
Good wishes are not sufficient; we must become actively engaged."
~ His Holiness the Dalai Lama, from "The Path to Tranquility:  Daily Wisdom"

Introduction.

After my mid-life spiritual awakening, my lifestyle changed radically. While publicly maintaining my professional life as a lawyer, privately I soon began living a simple monk-like existence, withdrawing from prior involvement in worldly entertainments and pastimes. For the first time in many years, I was living alone without a partner to influence my way of life. So, following inner inclinations, I stopped watching TV and rarely went to movies or concerts. I became a largely raw-food vegetarian and ate mostly at home rather than in restaurants. Retaining very few pre-divorce friends, I spent more time alone and began associating mainly with people interested in spirituality.

And especially after meeting Guruji in 1978, I felt for the first time an intense longing to return to Divinity. So I began praying fervently for a way to exchange my life of litigation for a life of meditation. But I felt confused and conflicted because I needed income from lawyering to help support my young children.

Whereupon, synchronistically I was given an unforgettable mystical experience which helped resolve that confusion. In a crowded courtroom, I was shown that the Divine is immanent in everyone everywhere – even in crafty lawyers; that experiencing nearness to God is mostly dependent on our state of mind rather than our physical environment. (See https://sillysutras.com/beholding-divine-light-in-a-worldly-courtroom-rons-memoirs/ )

So I became resigned to carrying on my life as a lawyer. However, I remained uncertain about continuing my life-long social justice activities when I yearned to devote more quiet time for meditation, prayer and spiritual practices.

Ultimately, after much soul searching, I honored inner impulses and persisted in pursuing an egalitarian path of politically engaged spirituality, rather than a path of monk-like withdrawal from worldly concerns. Though I respected the reclusive spiritual masters, monks and nuns who indirectly elevate human consciousness through their spiritual and devotional practices, I felt greatest affinity with Gandhi, Martin Luther King, Jr., Jesus, and the Dalai Lama, whose non-violent pursuit of social justice greatly inspired me.

My Socialistic Politics.

Though neither of my parents was politically engaged, growing up I felt early affinity with traditional Jewish social justice values. The Torah (old Testament) admonishes Jews not just to give to the poor but to advocate on their behalf. For example, Proverbs 31:9 tells Jews to "speak up, judge righteously, champion the poor and the needy."

So, in becoming a lawyer and throughout my professional career, my main motivation was to help others; it was not to become rich or famous. Long before my spiritual awakening, I had a deep inner instinct to pursue social justice causes, with considerable egalitarian sensitivity to the "insanity and iniquity of inequity in our society". For many years I symbolically kept on my desk a placard with this inspiring biblical language:

"He shall rescue the needy from rich oppressors,
The distressed who have no protector.
He will have pity on the needy and poor,
And redeem them from oppression and violence."
~ Psalm 72:12-14

In the late 1950's I was deeply influenced and persuaded by then prominent author-psychotherapist Erich Fromm, about the pathology of 'normalcy' in our materialistic society. In "The Sane Society" Fromm suggested that materialistic Western society was lacking in sanity; that the inequities and disharmonies of the entire society were pathological, not just the mental illnesses of people therein. Like Karl Marx, Fromm saw capitalistic greed and exploitation of workers at the root of societal pathology, and persuasively he advocated for democratic socialism. (Much later I learned that my heroes Albert Einstein and the Dalai Lame held similar Marxist views.)

Fromm's essay confirmed and enhanced my instinctive reluctance to selfishly follow materialistic societal goals. And it encouraged me to endorse socialistic political and economic solutions for redressing indiscriminate imposition of inequality in our capitalistic society. Often I became quite passionate and outspoken about my political views that "the more that money rules the world, the more that money ruins the world".

Especially after the traumatically shocking 1963 assassination of President John F. Kennedy and the soon ensuing 'false flag' Gulf of Tonkin pretense for escalated and patently insane Viet Nam war devastation, I became aware of the prescience of President Dwight Eisenhower's 1961 valedictory caution against dominance of the "military-industrial complex" with "potential for the disastrous rise of misplaced power". And ultimately I perceived that, despite Eisenhower's warning, ruling power had indeed been misappropriated by people who are ruling and ruining the world, in consort with the military-industrial complex or "deep state", while presiding over serious curtailments of US constitutional protections and civil liberties.

I saw that just as Hitler in Nazi Germany had molded an insane society to support his pathological pretensions and plans, sociopathic Western leaders of all political parties have used insidious propaganda about contrived enemies and fomented "terrorists" as a pretense to create an insane society which has fearfully condoned or acquiesced in outrageously immoral wars in Afghanistan and Iraq, drone killings of innocent civilians, and plans for attacking Iran, Libya, Syria and other Moslem countries, with radically expanded US military budgets and executive powers, while obscenely enriching entrenched vested interests.

Politically Engaged Spirituality.

After my mid-life spiritual awakening, my radical political views persisted. But, inspired by Gandhi and others, I sought to 'spiritualize' my legal advocacy and social justice pursuits, so as to foster rather than impede optimal evolutionary advancement. Though outwardly little changed, inwardly I more and more accepted challenges of my lawyer's life as opportunities to fulfill moral responsibilities to society, my clients, my family and others, while elevating my spiritual awareness.


But, especially after inauguration of the Bush/Cheney administration and the terrorist attacks of 9/11/2001 – which I deemed 'false-flag' operations perpetrated to foment hatred against intended Moslem targets of the military industrial complex – I became so caught up in polarized political issues that I clearly was experiencing more combative (rajasic) and less elevated (sattvic) energy than before meeting Guruji. However, instead of taking responsibility for my own agitated and combative state of mind, I often complained that Bush and Cheney had 'brought me down' from higher states of consciousness.

Ultimately, with mindfulness and soul-searching, I came to see that it was my own disturbed, judgmental and reactive state of mind – not Bush and Cheney – that was bringing me down. And more and more I began viewing apparent injustices with detachment and with compassion for the wrongdoers' ignorance – yet never abandoning the relentless pursuit of Truth through social justice.

In arriving at these crucial insights, I received much inspiration from the lives and words of others. I have gathered quotations below which have especially helped me. I share them here hoping that they may help you to be ever vigilant concerned spiritual citizens of our precious planet.

And so it shall be!

Spirituality, Religion and Politics Quotes.

Many ancient Indian masters have preached nonviolence as a philosophy.  That was a more spiritual understanding of it.  Mahatma Gandhi, in this twentieth century, produced a very sophisticated approach because he implemented that very noble philosophy of nonviolence in modern politics, and he succeeded.  That is a very great thing.  It has represented an evolutionary leap in political consciousness, his experimentation with truth."
~ His Holiness the Dalai Lama, in an interview with Catherine Ingram, from "The Dalai Lama, A Policy of Kindness"

"What is a wife and what is a harlot? What is a church and what
Is a theatre? are they two and not one? can they exist separate?
Are not religion and politics the same thing? Brotherhood is religion,
O demonstrations of reason dividing families in cruelty and pride!"
~ William Blake (1757-1827), British poet, painter, engraver. Jerusalem, plate 57, repr. In Complete Writings, ed. Geoffrey Keynes (1957).

Your daily life is your temple and your religion. …
Is not religion all deeds and all reflection,
And that which is neither deed nor reflection,
but a wonder and a surprise ever springing in the soul,
even while the hands hew the stone or tend the loom?
Who can separate his faith from his actions, or his belief from his occupations?
~ Khalil Gibran~ "The Prophet"

"The religion of the future will be a cosmic religion. It should transcend a personal God and avoid dogmas and theology. Covering both natural and spiritual, it should be based on a religious sense arising from the experience of all things, natural and spiritual and a meaningful unity."
~ Albert Einstein

"True religion is real living; living with all one's soul, with all one's goodness and righteousness."
~ Albert Einstein

"My religion is very simple. My religion is kindness."
"All major religious traditions carry basically the same message, that is love, compassion and forgiveness … the important thing is they should be part of our daily lives."
~ His Holiness the Dalai Lama

"This is my simple religion. There is no need for temples; no need for complicated philosophy. Our own brain, our own heart is our temple; the philosophy is kindness."
~ His Holiness the Dalai Lama

We have to have some form of politics.  Politics is a form of resolving conflicts.  Politics which comes from sincere motivation is constructive.
~ His Holiness the Dalai Lama

"In the present circumstances, no one can afford to assume that someone else will solve their problems.  Every individual has a responsibility to help guide our global family in the right direction.  Good wishes are not sufficient; we must become actively engaged."
~ His Holiness the Dalai Lama, from "The Path to Tranquility:  Daily Wisdom".

"My philosophy and my politics are inseparably intertwined."
~ Ron Rattner, Sutra Sayings

"For me, there is no blasphemy; no theological doctrine to which I am so attached that I am unwilling to hear differing views. Truth is ineffable, so lies are inevitable."
~ Ron Rattner

The greatest religion is to be true to your own nature. Have faith in yourselves!
~ Swami Vivekananda
     
"It is always better to have no ideas than false ones; to believe nothing, than to believe what is wrong."
~ Thomas Jefferson

You are never dedicated to something you have complete confidence in. No one is fanatically shouting that the sun is going to rise tomorrow. They know it is going to rise tomorrow. When people are fanatically dedicated to political or religious faiths or any other kinds of dogmas or goals, it's always because these dogmas or goals are in doubt.
~ Robert M. Pirsig, Zen and the Art of Motorcycle Maintenance

"Don't you see that the whole aim of Newspeak is to narrow the range of thought?… Has it ever occurred to you, Winston, that by the year 2050, at the very latest, not a single human being will be alive who could understand such a conversation as we are having now?…The whole climate of thought will be different. In fact, there will be no thought, as we understand it now.
Orthodoxy means not thinking—not needing to think. Orthodoxy is unconsciousness."
~ George Orwell – "1984", Book One, Chapter 5—Syme, pg 46-47

In religion and politics people's beliefs and convictions are in almost every case gotten at second-hand, and without examination, from authorities who have not themselves examined the questions at issue but have taken them at second-hand from other non-examiners, whose opinions about them were not worth a brass farthing.
~ Mark Twain – Autobiography

"At least two thirds of our miseries spring from human stupidity, human malice and those great motivators and justifiers of malice and stupidity, idealism, dogmatism and proselytizing zeal on behalf of religious or political idols."
~ Aldous Huxley

"In our age there is no such thing as "keeping out of politics." All issues are political issues, and politics itself is a mass of lies, evasions, folly, hatred and schizophrenia."
~ George Orwell – "Politics and the English Language," 1946

"One of the penalties for refusing to participate in politics is that you end up being governed by your inferiors."
~ Plato

Those who are too smart to engage in politics are punished by being governed by those who are dumber.
~ Plato

"There will be no end to the troubles of states, or of humanity itself, till philosophers become kings in this world, or till those we now call kings and rulers really and truly become philosophers, and political power and philosophy thus come into the same hands." 
~ Plato

Even a purely moral act that has no hope of any immediate and visible political effect can gradually and indirectly, over time, gain in political significance.
~ Vaclav Havel

Where is the justice of political power if it… marches upon neighboring lands, killing thousands and pillaging the very hills?
~ Kahlil Gibran

An oligarchy of private capital cannot be effectively checked even by a democratically organized political society because under existing conditions, private capitalists inevitably control, directly or indirectly, the main sources of information.
~ Albert Einstein

Politics is a pendulum whose swings between anarchy and tyranny are fueled by perpetually rejuvenated illusions.
~ Albert Einstein

"If you tell a lie big enough and keep repeating it, people will eventually come to believe it. The lie can be maintained only for such time as the State can shield the people from the political, economic and/or military consequences of the lie. It thus becomes vitally important for the State to use all of its powers to repress dissent, for the truth is the mortal enemy of the lie, and thus by extension, the truth is the greatest enemy of the State."
~ Joseph Goebbels

"I am a firm believer in the people. If given the truth, they can be depended upon to meet any national crisis. The great point is to bring them the real facts."
~ Abraham Lincoln

"Wanting to reform the world without discovering one's true self is like 
trying to cover the world with leather to avoid the pain of walking on 
stones and thorns. It is much simpler to wear shoes." 
~ Sri Ramana Maharshi