Posts Tagged 'Quotations'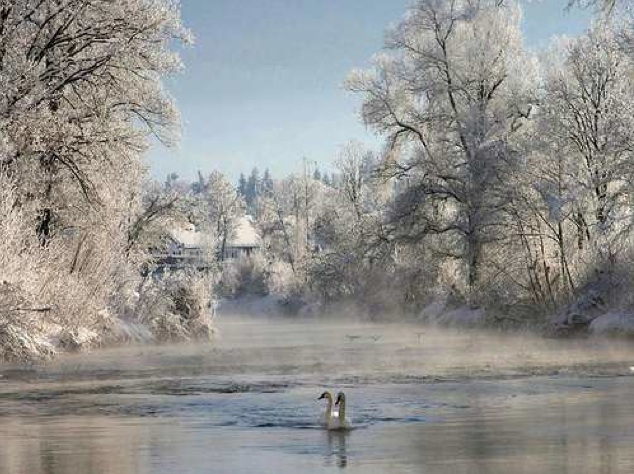 "To be a presence of perpetual thanksgiving may be the ultimate goal of life.  
The thankful person is the one for whom life is simply one long exercise in the sacred."
~ Sr. Joan Chittister, OSB from The Psalms: Meditations for Every Day of the Year
"Thankfulness is the soul of beneficence …
For thankfulness brings you to the place where the Beloved lives."
~ Rumi
"Gratitude is not only the greatest of virtues,
but the parent of all others."
~ Cicero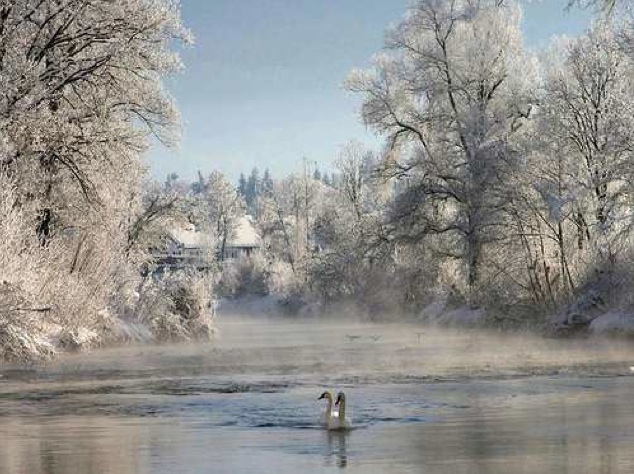 Everyday Thoughts For Thanksgiving

"Be grateful for whoever comes,
because each has been sent as a guide from beyond."
~ Rumi

"Join me in the pure atmosphere of gratitude for life.
Join my eyes and soul in their divine applause."
~ Hafiz

"You have no cause for anything but gratitude and joy."
~ Buddha

"It is not joy that makes us grateful;
it is gratitude that makes us joyful."
~ Brother David Steindl-Rast

"If the only prayer you ever say in your entire life is thank you,
it will be enough."
~ Meister Eckhart

"I awoke this morning with devout thanksgiving for my friends,
the old and the new."
~ Ralph Waldo Emerson

"At times our own light goes out and is rekindled  by a spark from another person. Each of us has cause to think with deep gratitude of those who have lighted the flame within us."
~ Albert Schweitzer

"Let us rise up and be thankful, for if we didn't learn a lot today, at least we learned a little, and if we didn't learn a little, at least we didn't get sick, and if we got sick, at least we didn't die; so, let us all be thankful."
~ Buddha

"I thank God for my handicaps for, through them, I have found myself, my work, and my God."
~ Helen Keller

"O Lord, who lends me life, lend me a heart replete with thankfulness."
~ William Shakespeare

"There are only two ways to live your life. One is as though nothing is a miracle. The other is as though everything is a miracle."
~ Albert Einstein

"A grateful mind is a great mind
which eventually attracts to itself great things."
~ Plato

"The essence of all beautiful art, all great art, is gratitude."
~ Friedrich Nietzsche

"Gratitude is the sign of noble souls."
~ Aesop

"Gratitude bestows reverence,
allowing us to encounter everyday epiphanies,
those transcendent moments of awe
that change forever how we experience life and the world."
~ John Milton

"I am grateful for what I am and have.
My thanksgiving is perpetual.
It is surprising how contented one can be
with – only a sense of existence."
~ Henry David Thoreau

"Gratitude is heaven itself."
~ William Blake

"No longer forward nor behind
I look in hope or fear;
But, grateful, take the good I find,
The best of now and here."
~ John Greenleaf Whittier

"Make a joyful noise unto the LORD, all ye lands. Serve the LORD with gladness: come before his presence with singing. Know ye that the LORD he is God: it is he that hath made us, and not we ourselves; we are his people, and the sheep of his pasture. Enter into his gates with thanksgiving, and into his courts with praise: be thankful unto him, and bless his name. For the LORD is good; his mercy is everlasting; and his truth endureth to all generations."
~ Psalm 100


"When you allow your heart to open to the universe's flow of love, gratitude comes with that flow. Gratitude for the people that you love, and for those who share your life. Gratitude for the Creation of the beautiful Earth as our home in this great cosmos. Gratitude for the Sun that gives us life. Gratitude for being alive, for just existing, for being in the flow of the wonder of life."
~ Owen Waters



"Gratitude flows unimpeded from an open heart. When you allow it, gratitude will flow as freely as the sunshine, unobstructed by judgments or conditions."
~ Owen Waters

"Every day should be a day of Thanksgiving for all the gifts of Life — sunshine, water, the luscious fruits and greens,
which we receive as indirect gifts from the Great Giver."
~ Paramahansa Yogananda

"To be grateful is to recognize the Love of God in everything He has given us – and He has given us everything. Every breath we draw is a gift of His love,
every moment of existence is a grace, for it brings with it immense graces from Him. Gratitude therefore takes nothing for granted, is never unresponsive, is constantly awakening to new wonder and to praise of the goodness of God.
For the grateful person knows that God is good, not by hearsay but by experience. And that is what makes all the difference."
~ Thomas Merton 


"The worst moment for the atheist is when he is really thankful
and has nobody to thank."              
~ Dante Gabriel Rossetti

I thank you God for most this amazing day
for the leaping greenly spirits of trees
and a blue true dream of sky,
and for everything which is natural
which is infinite
which is yes….
I who have died am alive again today
and this is the sun's birthday;
this is the birth day of life and of love and wings…
~ e. e. cummings

"When we develop a right attitude of compassion and gratitude,
we take a giant step towards solving our personal and international problems."
~ H.H. Dalai Lama

It's not our longitude
Or our latitude,
But the elevation of our attitude,
That brings beatitude.
***
So an attitude of gratitude
Brings beatitude.
~ Ron Rattner, Sutra Sayings

Remember with gratitude,
Life is beatitude –
Even its sorrows and pain;
For we're all in God's Grace,
Every time, every place, and
Forever (S)HE will reign!
~ Ron Rattner, Sutra Sayings

Ron's explanation and dedication of "Everyday Thoughts For Thanksgiving"

Dear Friends,

For your utmost happiness on Thanksgiving day and every day, I've again posted the foregoing collection of inspiring thankfulness quotes, including treasures of perennial wisdom.

Thanksgiving became my favorite holiday long ago, when I realized that thankfulness is a universal blessing uplifting everyone everywhere, regardless of their cultural, spiritual, secular or religious attitudes or beliefs.  

At age eighty eight (especially since miraculously surviving a near-death taxi rundown in 2014), I've become unspeakably grateful for still being alive, aware, ambulatory and interdependently-independent.  Thus I've learned that experiencing continual thankfulness is a state of Divine Grace – not just during Thanksgiving holidays, but always; that every day's a bonus, and every breath a blessing.   

Invocation

May the foregoing Everyday Thoughts For Thanksgiving
inspire and guide us to ever expanding fulfillment and happiness,
with an ongoing attitude of gratitude, on Thanksgiving day and every day.  

May every day be a Thanksgiving day
for everyone everywhere.   

And so shall it be!

Ron Rattner


Happy Thanksgiving Day – Every Day!

Enjoy! – Beautiful Gratitude Video
Narrated by Brother David Steindl-Rast





"We hold these truths to be self evident:
that all men are created equal:
that they are endowed by their Creator with certain unalienable rights; that among these are life, liberty and the pursuit of happiness."
~ U.S. Declaration of Independence, Thomas Jefferson
"Happiness is the meaning and the purpose of life,
the whole aim and end of human existence"
~ Aristotle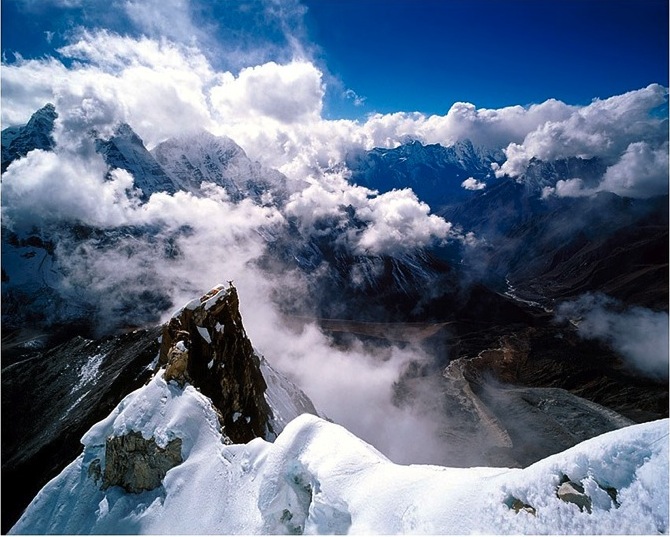 Introduction.
Everyone wants lasting happiness; no-one wants to suffer.
For millennia great mystics have revealed that ever abiding Happiness is our true inner nature – our Self.
So how do we discover and experience such Happiness?
Should we seek lasting happiness –
By maintaining an attitude of gratitude for our blessings, while accepting life's inevitable challenges? or
By seeking impermanent worldly pleasures? or
By looking within to discover the Source of lasting happiness, and impediments to our experience of such happiness?
Or, rather than pursuing Happiness, would it be best for us to let go, and "go with the flow", consciously letting Life happen through us?
The following quotations include differing perspectives about seeking happiness. They are offered to help each of us from our unique perspective find our most suitable path to lasting happiness.


Pursuit of Happiness?


"I believe that the very purpose of our life is to seek happiness. That is clear. Whether one believes in religion or not, whether one believes in this religion or that religion, we all are seeking something better in life. So, I think, the very motion of our life is towards happiness…"
~ Dalai Lama

"The root of joy is gratefulness…
We hold the key to lasting happiness in our own hands.
For it is not joy that makes us grateful;
it is gratitude that makes us joyful."
~ Brother David Steindl-Rast

"Seek first the kingdom of heaven,
which is within."
~ Matthew 6:33; Luke 17:20-21

"The pursuit of happiness is a most ridiculous phrase;
if you pursue happiness you'll never find it."
~ C. P. Snow

"Don't seek happiness.  If you seek it, you won't find it, because seeking is the antithesis of happiness.  Happiness is ever elusive, but freedom from unhappiness is attainable now, by facing what is, rather than making up stories about it. Unhappiness covers up your natural state of well­being  and inner peace, the source of true happiness."
~ Eckhart Tolle, A New Earth

"Happiness is the absence of the striving for happiness."
~ Chuang-Tzu

"In the pursuit of learning every day something is gained.
In the pursuit of Tao, every day something is dropped."

~ Lao Tzu

"What is the worth of a happiness for which you must strive and work?
Real happiness is spontaneous and effortless."
~ Sri Nisargadatta Maharaj

Happiness is your nature. It is not wrong to desire it.
What is wrong is seeking it outside when it is inside.
~ Ramana Maharshi

"By letting it go it all gets done.
The world is won by those who let it go.
But when you try and try,
the world is beyond the winning."
~ Lao Tzu

"I am happy even before I have a reason."
~ Hafiz

The word "happiness" would lose its meaning
if it were not balanced by sadness.
~ Carl Jung

"I do not think of all the misery, but of the glory that remains.

Go outside into the fields, nature and the sun,

go out and seek happiness in yourself and in God.

Think of the beauty that again and again 
discharges itself within and without you
, and be happy."

~ Anne Frank