Posts Tagged 'e.e. cummings'
"To be a presence of perpetual thanksgiving may be the ultimate goal of life.  
The thankful person is the one for whom life is simply one long exercise in the sacred."
~ Sr. Joan Chittister, OSB from The Psalms: Meditations for Every Day of the Year
"Thankfulness is the soul of beneficence …
For thankfulness brings you to the place where the Beloved lives."
~ Rumi
"Gratitude is not only the greatest of virtues,
but the parent of all others."
~ Cicero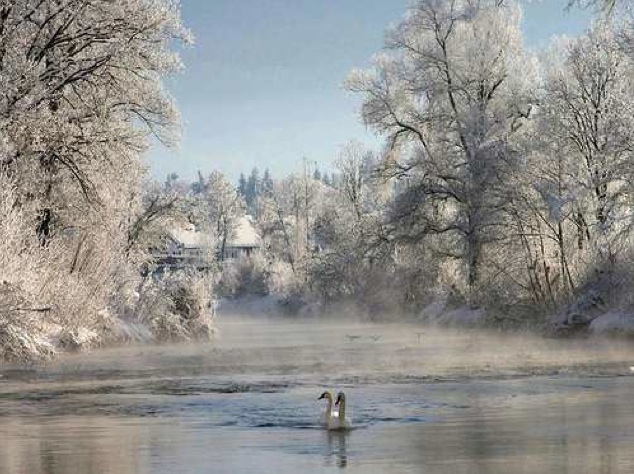 Everyday Thoughts For Thanksgiving

"Be grateful for whoever comes,
because each has been sent as a guide from beyond."
~ Rumi

"Join me in the pure atmosphere of gratitude for life.
Join my eyes and soul in their divine applause."
~ Hafiz

"You have no cause for anything but gratitude and joy."
~ Buddha

"It is not joy that makes us grateful;
it is gratitude that makes us joyful."
~ Brother David Steindl-Rast

"If the only prayer you ever say in your entire life is thank you,
it will be enough."
~ Meister Eckhart

"I awoke this morning with devout thanksgiving for my friends,
the old and the new."
~ Ralph Waldo Emerson

"At times our own light goes out and is rekindled  by a spark from another person. Each of us has cause to think with deep gratitude of those who have lighted the flame within us."
~ Albert Schweitzer

"Let us rise up and be thankful, for if we didn't learn a lot today, at least we learned a little, and if we didn't learn a little, at least we didn't get sick, and if we got sick, at least we didn't die; so, let us all be thankful."
~ Buddha

"I thank God for my handicaps for, through them, I have found myself, my work, and my God."
~ Helen Keller

"O Lord, who lends me life, lend me a heart replete with thankfulness."
~ William Shakespeare

"There are only two ways to live your life. One is as though nothing is a miracle. The other is as though everything is a miracle."
~ Albert Einstein

"A grateful mind is a great mind
which eventually attracts to itself great things."
~ Plato

"The essence of all beautiful art, all great art, is gratitude."
~ Friedrich Nietzsche

"Gratitude is the sign of noble souls."
~ Aesop

"Gratitude bestows reverence,
allowing us to encounter everyday epiphanies,
those transcendent moments of awe
that change forever how we experience life and the world."
~ John Milton

"I am grateful for what I am and have.
My thanksgiving is perpetual.
It is surprising how contented one can be
with – only a sense of existence."
~ Henry David Thoreau

"Gratitude is heaven itself."
~ William Blake

"No longer forward nor behind
I look in hope or fear;
But, grateful, take the good I find,
The best of now and here."
~ John Greenleaf Whittier

"Make a joyful noise unto the LORD, all ye lands. Serve the LORD with gladness: come before his presence with singing. Know ye that the LORD he is God: it is he that hath made us, and not we ourselves; we are his people, and the sheep of his pasture. Enter into his gates with thanksgiving, and into his courts with praise: be thankful unto him, and bless his name. For the LORD is good; his mercy is everlasting; and his truth endureth to all generations."
~ Psalm 100


"When you allow your heart to open to the universe's flow of love, gratitude comes with that flow. Gratitude for the people that you love, and for those who share your life. Gratitude for the Creation of the beautiful Earth as our home in this great cosmos. Gratitude for the Sun that gives us life. Gratitude for being alive, for just existing, for being in the flow of the wonder of life."
~ Owen Waters



"Gratitude flows unimpeded from an open heart. When you allow it, gratitude will flow as freely as the sunshine, unobstructed by judgments or conditions."
~ Owen Waters

"Every day should be a day of Thanksgiving for all the gifts of Life — sunshine, water, the luscious fruits and greens,
which we receive as indirect gifts from the Great Giver."
~ Paramahansa Yogananda

"To be grateful is to recognize the Love of God in everything He has given us – and He has given us everything. Every breath we draw is a gift of His love,
every moment of existence is a grace, for it brings with it immense graces from Him. Gratitude therefore takes nothing for granted, is never unresponsive, is constantly awakening to new wonder and to praise of the goodness of God.
For the grateful person knows that God is good, not by hearsay but by experience. And that is what makes all the difference."
~ Thomas Merton 


"The worst moment for the atheist is when he is really thankful
and has nobody to thank."              
~ Dante Gabriel Rossetti

I thank you God for most this amazing day
for the leaping greenly spirits of trees
and a blue true dream of sky,
and for everything which is natural
which is infinite
which is yes….
I who have died am alive again today
and this is the sun's birthday;
this is the birth day of life and of love and wings…
~ e. e. cummings

"When we develop a right attitude of compassion and gratitude,
we take a giant step towards solving our personal and international problems."
~ H.H. Dalai Lama

It's not our longitude
Or our latitude,
But the elevation of our attitude,
That brings beatitude.
***
So an attitude of gratitude
Brings beatitude.
~ Ron Rattner, Sutra Sayings

Remember with gratitude,
Life is beatitude –
Even its sorrows and pain;
For we're all in God's Grace,
Every time, every place, and
Forever (S)HE will reign!
~ Ron Rattner, Sutra Sayings

Ron's explanation and dedication of "Everyday Thoughts For Thanksgiving"

Dear Friends,

For your utmost happiness on Thanksgiving day and every day, I've again posted the foregoing collection of inspiring thankfulness quotes, including treasures of perennial wisdom.

Thanksgiving became my favorite holiday long ago, when I realized that thankfulness is a universal blessing uplifting everyone everywhere, regardless of their cultural, spiritual, secular or religious attitudes or beliefs.  

At age eighty nine (especially since miraculously surviving a near-death taxi rundown in 2014), I've become unspeakably grateful for still being alive, aware, ambulatory and interdependently-independent.  Thus I've learned that experiencing continual thankfulness is a state of Divine Grace – not just during Thanksgiving holidays, but always; that every day's a bonus, and every breath a blessing.   

Invocation

May the foregoing Everyday Thoughts For Thanksgiving
inspire and guide us to ever expanding fulfillment and happiness,
with an ongoing attitude of gratitude, on Thanksgiving day and every day.  

May every day be a Thanksgiving day
for everyone everywhere.   

And so shall it be!

Ron Rattner


Happy Thanksgiving Day – Every Day!

Enjoy! – Beautiful Gratitude Video
Narrated by Brother David Steindl-Rast





"One touch of nature
makes the whole world kin."
~ William Shakespeare
"Nature is our nature;
Honoring Nature is honoring Self."
~ Ron Rattner, Sutra Sayings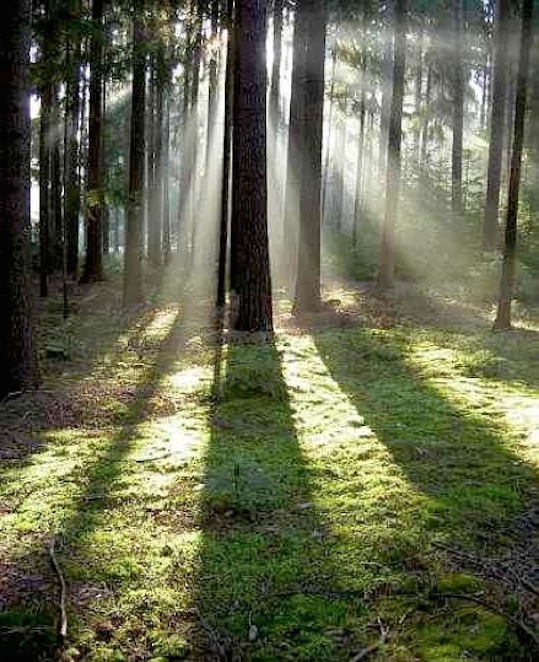 Introduction

Dear Friends,


In this critical era of worldwide violence and turmoil, our amazingly beautiful planet is imminently and insanely threatened (by immensely destructive technologies) with possible human caused omnicidal nuclear or climate catastrophe, ending Earth life as we've known it.

Therefore we must urgently awaken humanity's instinctive primal awareness that Nature is our nature; that Nature knows best and will have its Way; that we are not dependent upon exploitation of our precious planet or its lifeforms, but interdependent with it and all life thereon; that we can no longer unsustainably exploit Nature and others without dire consequences; that we must honor – not desecrate – Nature.

The following profound "Nature" quotation collection and beautiful "Creation Calling" embedded video are offered to help awaken our minds and open our hearts to realization of Humankind's urgent need to avert calamity by Honoring Nature, NOW!

And so shall it be!

Ron Rattner


Honoring Nature ~ Quotation Collection

"One touch of nature makes the whole world kin."
~ William Shakespeare

But ask the animals, and they will teach you,
or the birds of the air, and they will tell you; 
or speak to the earth, and it will teach you,
or let the fish of the sea inform you.  
Which of all these does not know
that the hand of the Lord has done this?
~ Job 12:7-9

"Look deep into nature, and then
you will understand everything better."
~ Albert Einstein

"The entire world we apprehend through our senses
is no more than a tiny fragment in the vastness of Nature."
~ Max Planck

"Human subtlety will never devise an invention
more beautiful, more simple or more direct than does nature;
because in her inventions nothing is lacking,
and nothing is superfluous."
~ Leonardo da Vinci

"In all things of nature there is something of the marvelous."
"All art, all education, can be merely a supplement to nature."
~ Aristotle

"If one truly loves nature one finds beauty everywhere."
~ Vincent Van Gogh

"In nature we never see anything isolated,
but everything in connection with something else
which is before it, beside it, under it and over it."
~ Johann Wolfgang von Goethe

"Every particular in nature,
a leaf, a drop, a crystal, a moment of time
is related to the whole, and partakes of the perfection of the whole."
~ Ralph Waldo Emerson

"Lose yourself in nature and find peace."
"Nature is made to conspire with spirit to emancipate us."
~ Ralph Waldo Emerson

"There is something infinitely healing in the repeated refrains of nature."
~ Rachel Carson

"It is a wholesome and necessary thing for us to turn again to the earth
and in the contemplation of her beauties to know the sense of wonder and humility."
~ Rachel Carson

"When we pay attention to nature's music,
we find that everything on the Earth contributes to its harmony."
~ Hazrat Inayat Khan

"I believe in God, only I spell it Nature."
~ Frank Lloyd Wright

"Nature is the living, visible garment of God."
~ Johann Wolfgang von Goethe

"Nature is full of genius, full of the divinity;
so that not a snowflake escapes its fashioning hand."
~ Henry David Thoreau

"Our task must be to free ourselves by widening our circle of compassion
to embrace all living creatures and the whole of nature and its beauty."
~ Albert Einstein


"Until he extends the circle of his compassion to all living things,
man will not himself find peace."

~ Albert Schweitzer


"There are no passengers on spaceship earth.
We are all crew."
~ Marshall McLuhan

"Earth provides enough to satisfy every man's needs, but not every man's greed."
~ Mahatma Gandhi

"We do not inherit the earth from our ancestors;
we borrow it from our children"
~ Chief Seattle


"Ultimately, the decision to save the environment
must come from the human heart,
[from] a genuine sense of universal responsibility
that is based on love, compassion and clear awareness."

~ Dalai Lama


"Praise be to you, my Lord, through our Sister,
Mother Earth, who sustains and governs us,
and who produces various fruit with colored flowers and herbs"

"This sister now cries out to us
because of the harm we have inflicted on her
by our irresponsible use and abuse
of the goods with which God has endowed her."

~ Pope Francis – Climate encyclical message

"Nature is neither pleasant nor painful.
It is all intelligence and beauty.
Pain and pleasure are in the mind."
~ Sri Nisargadatta Maharaj

"Deviation from Nature is deviation from happiness."
~ Samuel Johnson

"Each thing tends to move towards its own nature.
I always desire happiness which is my true nature.
My nature is never a burden to me.
Happiness is never a burden to me, whilst sorrow is."
~ Adi Shankara

"Because after all, you ARE a symptom of nature.
You . . . grow out of this physical universe
in exactly the same way an apple grows off an apple tree."

~ Alan Watts

"I thank you God for this most amazing day,
for the leaping greenly spirits of trees,
and for the blue dream of sky
and for everything which is natural,
which is infinite, which is yes."
~ e. e. cummings

"I see trees of green, red roses too.
I see them bloom for me and you.
And I think to myself what a wonderful world.
I see skies of blue and clouds of white.
The bright blessed day, the dark sacred night.
And I think to myself what a wonderful world"
~ Louis Armstrong

‪Honoring Nature ~ Creation Calls — are you listening?‬





Invocation

May Humankind Awaken NOW
from our long-inculcated illusion
of separation from Nature. 

So Awakened,
may we deeply realize that Nature is our nature;
that what we unsustainably do to Nature
we do to ourselves; and
that it is our responsibility
to honor, cherish and preserve
Earth-life as we've known it.

And so Awakened,
may we urgently honor
Nature's uniquely precious ecology and environment,
with a "genuine sense of universal responsibility
that is based on love, compassion and clear awareness."

And so shall it be!
!

Ron Rattner


At my death do not lament our separation …
as the sun and moon but seem to set,
in reality this is a rebirth.
~ Rumi
"I tell you the truth,
no one can see the kingdom of God
unless he is born again."
~ John – 3:3
"The soul is eternal, all-pervading, unmodifiable, immovable and primordial."
"The soul never takes birth and never dies at any time,
nor does it come into being again when the body is created.
The soul is birthless, eternal, imperishable and timeless,
and is never destroyed when the body is destroyed.
Just as a man giving up old worn out garments accepts other new apparel, in the same way the embodied soul giving up old and worn out bodies verily accepts new bodies."
~ Bhagavad Gita, Chapter 2, Krishna to Arjuna
"I died as a mineral and became a plant,
I died as a plant and rose to animal,
I died as animal and I was man.
Why should I fear?
When was I less by dying?
Yet once more I shall die as man,
To soar with angels blest;
But even from angelhood I must pass on …"
~ Rumi
death, as men call him, ends what they call men
–but beauty is more now than dying's when…
~ e. e. cummings
"The dewdrop belongs to the sea.
Separated, it is vulnerable to the sun and wind and other elements of nature;
but when the droplet returns its source, it becomes magnified in oneness with the sea.
So it is with your life.  United to God you become immortal."
~ Paramahansa Yogananda
Eternal Life is gained by utter abandonment of one's own life.
When God appears to His ardent lover the lover is absorbed in Him, and not so much as a hair of the lover remains.
True lovers are as shadows, and when the sun shines in glory
the shadows vanish away.
He is a true lover to God to whom God says,
"I am thine, and thou art mine! "
~ Rumi
The biblical story of Jesus' crucifixion and resurrection raises crucial issues about life and death – about afterlife and rebirth – and about our true identity and reality.
As countless millions traditionally commemorate the rebirth and resurrection of Jesus following his physical death by crucifixion, let us contemplate the deep significance of that story.  Whether we regard it as historic or metaphoric, the story raises crucial issues about life and death – about afterlife and rebirth – and about our true identity and reality.
Physical death is inevitable, but Life is perpetual.
Death of the physical body is inevitable and unavoidable. After birth,
"no matter how we strive, no body leaves alive."
Uncertainty exists only about time of death, and about whether there is conscious life after physical death.
For millennia seers, saints, philosophers and mystics have addressed perennial questions of life after physical death and of our true identity and reality. Since the beginning of the 20th century when Albert Einstein revolutionized Western science with his theories of special and general relativity, quantum physicists and other non-materialistic scientists have begun confirming ancient mystical insights.
Raymond A. Moody, Jr., PhD, MD coined the term 'Near Death Experience' [NDE] in his 1975 best-selling book "Life After Life". Since then NDE's have become widely considered, especially by millions who claim to have experienced them. And some leading-edge non-materialist scientists have cited testimonies about NDE's and other extraordinary mystical experiences as evidence that consciousness survives physical death.
For example, Dr. Elisabeth Kubler-Ross, respected scientist, author and pioneering authority on death and dying, believed in survival of spirit after physical death, and used butterflies as symbols of the death process.
Soon after World War II, she visited the children's barracks at the Maidanek concentration camp in Poland. There, amazingly, she observed hundreds of butterfly images drawn by the inmate children on the walls, even with pebbles and fingernails. Spellbound by the sight of butterflies drawn on the walls, she wondered why they were there and what they meant.
Twenty-five years later, after listening to hundreds of terminally ill patients, she finally realized that the imprisoned children must have known that they were going to die and intuitively were using butterflies as images of the physical death process. Dr. Kubler-Ross thus explained in
The Wheel of Life, A Memoir of Living and Dying
:
"They knew that soon they would become butterflies. Once dead, they would be out of that hellish place. Not tortured anymore. Not separated from their families. Not sent to gas chambers. None of this gruesome life mattered anymore. Soon they would leave their bodies the way a butterfly leaves its cocoon. And I realized that was the message they wanted to leave for future generations. . . .It also provided the imagery that I would use for the rest of my career to explain the process of death and dying."

Dr. Kubler-Ross's writings have inspired many other non-materialist scientists who have followed her lead. Also, of great importance in helping us understand whether spirit survives physical death were the ground breaking scientific studies by Dr. Ian Stevenson, Professor of Psychiatry at the University of Virginia School of Medicine, who for forty years studied children world-wide who spontaneously remembered past lives. Dr. Stevenson objectively validated and documented about twelve hundred such cases.

What survives physical death?

If – like snowflakes – each of us manifests as an absolutely unique physical form, what is it about us that can survive death of that unique form, and be "born and reborn"?

"Reincarnation" is often understood to be the transmigration of a "soul" – viz. apparently uniquely circumscribed spirit – to another body after physical death.

In the Bhagavad Gita, Hinduism's most cited ancient scripture, Divine Avatar Krishna instructs Prince Arjuna that:
"The soul is eternal, all-pervading, unmodifiable, immovable and primordial."; "The soul never takes birth and never dies" but "when the body is destroyed" or when "giving up old and worn out bodies . . [it] accepts new bodies."
~ Bhagavad Gita, Chapter 2

Though in Buddhism there is no concept of separate soul or individual self that survives death, Buddhists believe in rebirth. Like most mystics, Buddhists say that in addition to our physical body, we are enveloped by subtle astral and mental bodies, which survive death of the physical body and become consciously associated with successive physical bodies.

Thus the Dalai Lama says that:
"We are born and reborn countless number of times, and it is possible that each being has been our parent at one time or another.  Therefore, it is likely that all beings in this universe have familial connections."

A detailed and compelling description of afterlife can be found in "Autobiography of a Yogi", by Paramahansa Yogananda, Chapter 43 – The Resurrection of Sri Yukteswar .   There Yogananda credibly recounts a long discussion with his physically deceased Guru, Sri Yukteswar, who – like Jesus – resurrected to explain to his disciple Yogananda many details of afterlife.  [You can read that extraordinarily fascinating story at http://en.wikisource.org/wiki/Autobiography_of_a_Yogi/Chapter_43

Many psychics say that on physical death "we" survive and enter different realms. eg. http://www.victorzammit.com/Whenwedie/whatdoeshappen.htm

But ancient Vedic and Buddhist non-dualism philosophies ("Advaita";"Advaya") have for millennia taught that this impermanent and ever changing world is an unreal illusion called maya or samsara; and, that "all that we see or seem is but a dream within a dream"… .
"The world, indeed, is like a dream
and the treasures of the world are an alluring mirage!"
~ Buddha

"A wise man, recognizing that the world is but an illusion,
does not act as if it is real,
so he escapes the suffering."
~ Buddha

Notwithstanding the Buddha's non-dualist teachings, the Dalai Lama says he practices death and rebirth eight times daily. And, as Tibetan Bodhisattva of Compassion, he intends to return until all sentient beings are liberated from suffering.

If you had the option of a one-way exit pass to 'heaven', would you volunteer as a Bodhisattva to come back to this crazy world?

Vivekananda and Einstein.

The ancient Eastern non-dualism teachings were first brought to large Western audiences by Swami Vivekananda, principal disciple of nineteenth century Indian Holy Man Sri Ramakrishna Paramahansa, at and after the 1893 Parliament of World Religions in Chicago.

In an eloquent New York City lecture called "The Real and the Apparent Man", Vivekananda equated maya or samsara with "time, space, and causation" and presciently predicted scientific confirmation of the ancient Vedic non-dual philosophy of One Infinite Existence. He said:
"According to the Advaita philosophy, ..this Maya or ignorance–or name and form, or, as it has been called in Europe, time, space, and causality–is out of this one Infinite Existence showing us the manifoldness of the universe; in substance, this universe is one. So long as any one thinks that there are two ultimate realities, he is mistaken. When he has come to know that there is but one, he is right. This is what is being proved to us every day, on the physical plane, on the mental plane, and also on the spiritual plane."


"What then becomes of all this threefold eschatology of the dualist, that when a man dies he goes to heaven, or goes to this or that sphere, and that the wicked persons become ghosts, and become animals, and so forth? None comes and none goes, says the non-dualist. How can you come and go? You are infinite; where is the place for you to go?
 
"So it is with regard to the soul; the very question of birth and death in regard to it is utter nonsense. Who goes and who comes? Where are you not? Where is the heaven that you are not in already? Omnipresent is the Self of man. Where is it to go? Where is it not to go? It is everywhere. So all this childish dream and puerile illusion of birth and death, of heavens and higher heavens and lower worlds, all vanish immediately for the perfect. For the nearly perfect it vanishes after showing them the several scenes up to Brahmaloka. It continues for the ignorant."



"Your own will is all that answers prayer, only it appears under the guise of different religious conceptions to each mind. We may call it Buddha, Jesus, Krishna, but it is only the Self, the 'I'."



~ Swami Vivekananda – Jnana Yoga

Revered 20th century Indian sage, Sri Ramana Maharshi – who was a renowned exponent of non-dualism – taught that for self-realized beings there is no reincarnation, but that reincarnation exists until self-realization – that self-realization reveals this entire world of space/time/causality as illusionary maya or samsara. Thus, responding to the question: "Is reincarnation true?",  he said: 
"Reincarnation exists only so long as there is ignorance. There is really no reincarnation at all, either now or before. Nor will there be any hereafter. This is the truth."

Einstein's revolutionary non-mechanistic science and unconventional religious ideas were consistent with highest non-dualistic Eastern religious teachings, because they questioned the substantiality of matter, the ultimate reality of space, time and causality, and reincarnation. Like Vivekananda, Einstein said:
"Reality is merely an illusion, albeit a very persistent one."



"Our separation of each other is an optical illusion of consciousness."



"Space and time are not conditions in which we live, they are modes in which we think"

"Concerning matter, we have been all wrong. What we have called matter is energy, whose vibration has been so lowered as to be perceptible to the senses. There is no matter."

"There is no place in this new kind of physics for the field and matter, for the field is the only reality."




"That which is impenetrable to us really exists. Behind the secrets of nature remains something subtle, intangible, and inexplicable. Veneration for this force beyond anything that we can comprehend is my religion."

"I cannot imagine a God who rewards and punishes the objects of his creation, …Neither can I believe that the individual survives the death of his body, although feeble souls harbor such thoughts through fear or ridiculous egotism."

~ Albert Einstein

Conclusion.

Whatever our ideas about death, afterlife or rebirth, may we – in this precious human lifetime on our precious planet Earth – realize together our common dream for a better world, where everyone everywhere is happy.


"Lokah Samastah Sukhino Bhavantu!"


AND SO IT SHALL BE!


Ron's Explanations and Reflections on Reincarnations and Resurrections.

Dear Friends,

As an octogenarian, I have long reflected upon crucially important perennial questions concerning life, death, afterlife, and rebirth.  And I've thereby been blessed to realize that what we call "life" continues eternally after inevitable physical death.

Until my mid-life spiritual awakening, I self-identified only with my mortal body, its thoughts and its story, and I assumed that death of the body ended life. So I had no knowledge, opinion or belief concerning reincarnation or afterlife in 'heaven' or 'hell', or of an immortal "soul".

Then in my early forties, I had irreversibly transformative experiences of spiritual self-identity and afterlife: I realized that I was not merely my body, its thoughts and story, but eternal and universal awareness. And I began seeing visions of apparent past lives, and inner and outer appearances of deceased people, including my maternal grandfather and Mahatma Gandhi, my first inner spiritual guide.

So, I began accepting Eastern ideas of reincarnation and transmigration of an eternal soul, while gradually losing fear of inevitable physical death. Then, on meeting my beloved Guruji, Shri Dhyanyogi Madhusudandas, I learned that from childhood he had been preoccupied with two perennial puzzles: "Who am I?" and "What is death?"; and, that at age thirteen, inspired by irresistible inner longing, Guruji had run away from home in search of experiential answers to those eternal questions.

Inspired by Guruji, I developed a deep curiosity and philosophical interest in the spiritual significance of death and dying, reincarnation and karma. Elsewhere, on SillySutras.com I have shared many experiences, essays, quotes and poems on these subjects. (See, e.g., https://sillysutras.com/category/afterlife/ ;https://sillysutras.com/category/life-and-death/; https://sillysutras.com/category/reincarnation/ )

Ultimately I've concluded that cosmically there is no death; that "birth and death are virtual, while Life is perpetual". (See e.g. https://sillysutras.com/know-death-to-know-life-know-death-to-know-that-there-is-no-death/ )
Consequently, I've become ever more detached and less fearful about my own inevitable and perhaps imminent bodily death – a great blessing.

Moreover, I've become persuaded that from a rare non-dualistic timeless 'Buddha's eye view' all our supposedly separate incarnations, emanations or appearances can be seen concurrently – formed like ink blots in a 'big bang' Rorschach test; but that until we become Buddhas we are karmically challenged to live each space/time lifetime as lovingly and skillfully as possible, while ever mindful that we are not mortal separate entities but indivisible formless and eternal Infinite Potentiality.

To encourage our deep insights on perennial questions of afterlife and reincarnation, like "Who am I?" and "What is death?", I have shared the foregoing writings.

On Easter and every day, may they help us discover within ever expanding fulfillment and happiness during our precious ephemeral lifetimes on planet Earth.

And so may it be!

Ron Rattner


2020 Coronavirus Epilogue.
Dear Friends,
Since last year's April equinox holidays, we have entered an extraordinarily epochal and unprecedented "new normal" era of worldwide coronavirus pandemic panic, in which billions of people on "spaceship Earth" are gripped by fear of death, illness or imminent calamity, and are voluntarily or compulsorily refraining from normal economic and social activities, and sheltering at home rather than reverently joining together to commemorate the holidays. 
Paradoxically, this is a time of both immense threat and epochal opportunity; an especially appropriate time for us to deeply reconsider our life purposes and priorities as sentient Earth beings.
Because pervasive panic and fear precludes us from prudently addressing current quandaries, it is crucial that we transcend such fears in order to skillfully solve our potentially disastrous problems.
To help us overcome our fears, I have reposted the foregoing essay and key quotations. In reviewing them, I sincerely invite our deep contemplation of possible eternal life after physical death, and of rebirth or afterlife in physical or subtle planes.
  
May such reflection encourage us to fearlessly follow our conscience without panic or worry about inevitable bodily death, and thereby to lead ever happier lives.
And so may it be!  
Ron Rattner