Honoring Nature – Quotes and Video
"Nature is our nature;
honoring Nature is honoring your Self."
~ Ron Rattner, Sutra Sayings
"One touch of nature makes the whole world kin." 
~ William Shakespeare
But ask the animals, and they will teach you, or the birds of the air, and they will tell you; or speak to the earth, and it will teach you, or let the fish of the sea inform you.  Which of all these does not know that the hand of the Lord has done this?
~ Job 12:7-9
"Look deep into nature, and then you will understand everything better." 
~ Albert Einstein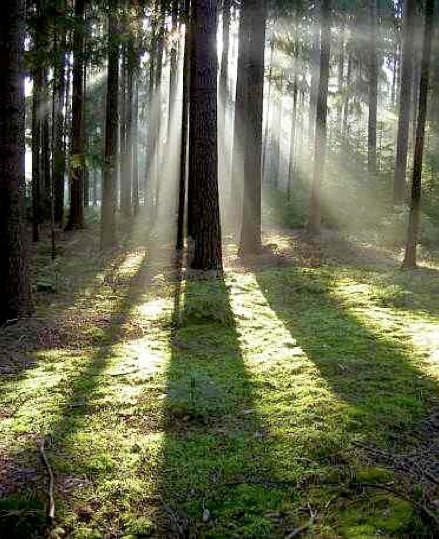 "Our task must be to free ourselves… by widening our circle of compassion to embrace all living creatures and the whole of nature and it's beauty."
~ Albert Einstein

"Until he extends the circle of his compassion to all living things, man will not himself find peace."
~ Albert Schweitzer

"That which is impenetrable to us really exists. Behind the secrets of nature remains something subtle, intangible, and inexplicable. Veneration for this force beyond anything that we can comprehend is my religion."
~ Albert Einstein

I believe in God, only I spell it Nature. 
~ Frank Lloyd Wright

"Because after all, you ARE a symptom of nature. You, as a human being, you grow out of this physical universe in exactly the same way an apple grows off an apple tree."
~ Alan Watts

"I thank you God for this most amazing day, for the leaping greenly spirits of trees, and for the blue dream of sky and for everything which is natural, which is infinite, which is yes." 
~ e.e. cummings
‪Creation Calls — are you listening? ‬
‪Music by Brian Doerksen‬



In these ecologically critical times, may we elevate our societal awareness and realize at long last: that Nature is our nature; that Nature knows best and will have its Way; that we are not dependent upon exploitation of our planet or its lifeforms but interdependent with all life thereon; that we can no longer unsustainably exploit Nature and others without dire consequences; that we must honor – not desecrate – Nature.

And so may it be!