Posts Tagged 'Owen Waters'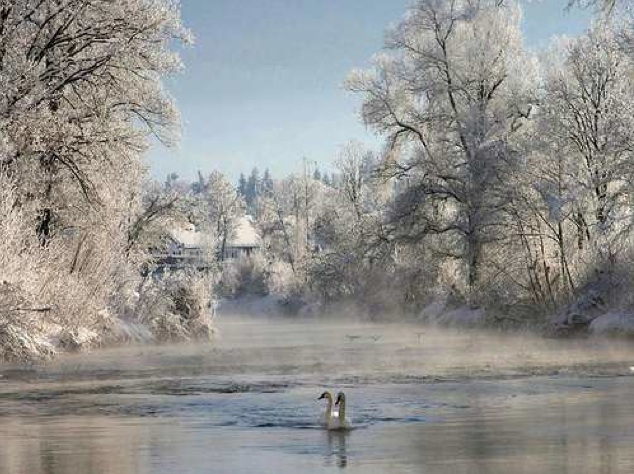 "Gratitude is not only the greatest of virtues,
but the parent of all others."
~ Cicero
"To be a presence of perpetual thanksgiving may be the ultimate goal of life.  
The thankful person is the one for whom life is simply one long exercise in the sacred."
~ Sr. Joan Chittister, OSB from The Psalms: Meditations for Every Day of the Year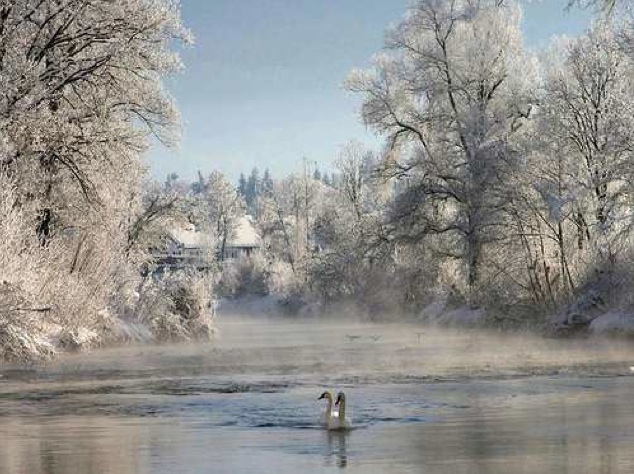 Everyday Thoughts For Thanksgiving
"Be grateful for whoever comes,  because each has been sent as a guide from beyond."
~ Rumi

"Thankfulness is the soul of beneficence …
For thankfulness brings you to the place where the Beloved lives."
~ Rumi

"Join me in the pure atmosphere of gratitude for life.
Join my eyes and soul in their divine applause."
~ Hafiz

"You have no cause for anything but gratitude and joy."
~ Buddha

"It is not joy that makes us grateful; it is gratitude that makes us joyful."
~ Brother David Steindl-Rast

"If the only prayer you ever say in your entire life is thank you, it will be enough."
~ Meister Eckhart

"I awoke this morning with devout thanksgiving for my friends, the old and the new."
~ Ralph Waldo Emerson

"At times our own light goes out and is rekindled  by a spark from another person.
Each of us has cause to think with deep gratitude of those who have lighted the flame within us."
~ Albert Schweitzer

"Let us rise up and be thankful, for if we didn't learn a lot today, at least we learned a little, and if we didn't learn a little, at least we didn't get sick, and if we got sick, at least we didn't die; so, let us all be thankful."
~ Buddha

"I thank God for my handicaps for, through them, I have found myself, my work, and my God."
~ Helen Keller

"O Lord, who lends me life, lend me a heart replete with thankfulness."
~ William Shakespeare

"There are only two ways to live your life. One is as though nothing is a miracle. The other is as though everything is a miracle."
~ Albert Einstein

"The essence of all beautiful art, all great art, is gratitude."
~ Friedrich Nietzsche

"Gratitude is the sign of noble souls."
~ Aesop

"Gratitude is heaven itself."
~ William Blake

"No longer forward nor behind
I look in hope or fear;
But, grateful, take the good I find,
The best of now and here."
~ John Greenleaf Whittier

"Make a joyful noise unto the LORD, all ye lands. Serve the LORD with gladness: come before his presence with singing. Know ye that the LORD he is God: it is he that hath made us, and not we ourselves; we are his people, and the sheep of his pasture. Enter into his gates with thanksgiving, and into his courts with praise: be thankful unto him, and bless his name. For the LORD is good; his mercy is everlasting; and his truth endureth to all generations."
~ Psalm 100


"When you allow your heart to open to the universe's flow of love, gratitude comes with that flow. Gratitude for the people that you love, and for those who share your life. Gratitude for the Creation of the beautiful Earth as our home in this great cosmos. Gratitude for the Sun that gives us life. Gratitude for being alive, for just existing, for being in the flow of the wonder of life."
~ Owen Waters



"Gratitude flows unimpeded from an open heart. When you allow it, gratitude will flow as freely as the sunshine, unobstructed by judgments or conditions."
~ Owen Waters

"To be grateful is to recognize the Love of God in everything He has given us – and He has given us everything. Every breath we draw is a gift of His love,
every moment of existence is a grace, for it brings with it immense graces from Him. Gratitude therefore takes nothing for granted, is never unresponsive, is constantly awakening to new wonder and to praise of the goodness of God.
For the grateful person knows that God is good, not by hearsay but by experience. And that is what makes all the difference."
~ Thomas Merton 


"The worst moment for the atheist is when he is really thankful and has nobody to thank."              
~ Dante Gabriel Rossetti

I thank you God for most this amazing day
for the leaping greenly spirits of trees
and a blue true dream of sky,
and for everything which is natural
which is infinite
which is yes….
I who have died am alive again today
and this is the sun's birthday;
this is the birth day of life and of love and wings…
~ e. e. cummings

"When we develop a right attitude of compassion and gratitude,
we take a giant step towards solving our personal and international problems."
~ H.H. Dalai Lama

It's not our longitude
Or our latitude,
But the elevation of our attitude,
That brings beatitude.
***
So an attitude of gratitude
Brings beatitude.
~ Ron Rattner, Sutra Sayings

Remember with gratitude,
Life is beatitude –
Even its sorrows and pain;
For we're all in God's Grace,
Every time, every place, and
Forever (S)HE will reign!
~ Ron Rattner, Sutra Sayings

Happy Thanksgiving Day – Every Day!


Beautiful Gratitude Video




Ron's explanation and dedication of
"Everyday Thoughts For Thanksgiving"
Dear Friends,

Happy Thanksgiving day! 

I wish you utmost happiness on Thanksgiving, and every other day. May your every day become a Thanksgiving day.

Thanksgiving day became my favorite holiday long ago, when I realized that thankfulness is a universal blessing which uplifts everyone everywhere, regardless of their cultural, spiritual, secular or religious attitudes or beliefs.  

Especially since miraculously surviving a recent near death taxi rundown, I am unspeakably grateful for still being alive, aware, ambulatory and interdependently-independent.  So every day in this precious human lifetime has become a day of thanksgiving – a bonus, with every breath a blessing.  

Thus, I have realized that a state of thankfulness can become a state of Divine Grace – not just during thanksgiving holidays, but constantly.  

Hence to encourage our continuing attitude of gratitude, I have traditionally posted the foregoing  inspiring thanksgiving quotes, together with the above exceptionally beautiful six minute embedded video narrated by Brother David Steindl-Rast, which I gratefully encourage you to view. 

May we deeply reflect upon and become inspired by these treasures of perennial wisdom.  May they guide us to ever expanding fulfillment and happiness on Thanksgiving day and every day.

Always remembering that 'we reap as we sow',


May we sow Love,
cultivate kindness,
and harvest happiness –
until ultimately we reap
Eternal Joy.


And so may it be!

Ron Rattner

"No problem can be solved from the same level of consciousness
that created it. "
~ Albert Einstein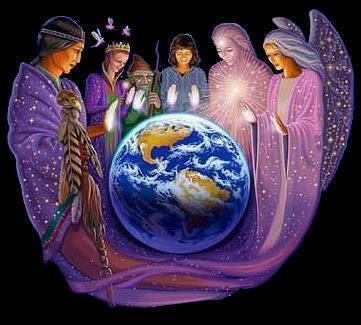 Ron Rattner's introductory comments


Except for timeless awareness, nothing is permanent 'neath Heaven's vast firmament'. Science shows us that our world and everything in it is ever changing energy. Yet we have been spell-bound by cultural conditioning, language and perception to believe ourselves separate subjects in a solid "objective" world.

Until now, acting on the illusionary belief that we are separate from Nature, we have ignorantly, fearfully and greedily been despoiling and exploiting our precious planet and its lifeforms, thereby creating immense ecologic, economic, humanitarian and interpersonal crises. 



Yet, paradoxically, though confronted with extraordinary peril, we now have unprecedented potential for solving and transcending our planetary problems, intuitively, scientifically, and technologically.

This is the dawning of the Age of Aquarius, and Humanity is achieving a critical mass of higher consciousness which will resolve our critical mess as we transcend the separate subject-object illusion, realizing that Nature is our nature; that what we do to Nature and others we do to ourselves.

The news media are now filled with reports of important new social phenomena – like Occupy Wall Street – emblematic of elevated societal awareness of crucial need for revolutionary systemic change.

Here is an excellent essay by spiritual author and teacher Owen Waters, explaining how ultimate power to transcend human problems is within each of us; and how we are now experiencing a subtle shift in human consciousness which is being led by a critical mass of spiritual seekers – sometimes called "lightworkers".


The Lightworker Objective ~ by Owen Waters*

We are in the midst of a revolution in consciousness which is affecting everyone. Even the most staunch traditionalists in society are being dragged into a vortex of ever-increasing change.



The 80-20 rule states that 80% of any change is typically caused by 20% of the people. The 20% consists of the leading thinkers of the day. In spiritual matters, these leading edge people are sometimes called lightworkers or old souls, indicating that they have learned more from their experiences through many incarnations. This advanced learning is stored as wisdom in their souls and they benefit from it consciously through intuitive inner guidance. 



Today's leading edge thinkers planned ahead to be incarnate at this time in history to help make the essential positive changes in society possible. Social science has begun to recognize them as a major group in today's society. 



A survey in the 1990's by researchers Paul Ray and Sherry Anderson found that 26 percent of American adults had become what they termed Cultural Creatives. Over fifty million Americans now fit the definition of a newly emerging type of humanity that has made a comprehensive upward shift in worldview, values and way of life. In Europe, a 1997 survey conducted in fifteen European countries showed figures that are very similar to the United States. 



So, in a social setting the term 'leading edge thinker' actually applies to more than 20% of the people today. Most of them don't think of themselves as leading edge, nor do they typically realize how many other people are just like them. 



The term 'lightworker' is synonymous with 'spiritual seeker.' You may or may not think of yourself a lightworker but, if you're reading this, then you fit the definition perfectly.

 

The two categories of Cultural Creatives identified by Ray and Anderson fit exactly into the consciousness patterns of lower and upper fourth density. While our physical bodies are currently located in upper third density, our minds are free to soar through heart-centered fourth density and into fifth-density soul consciousness. 



When a person moves from the third-density challenge of developing basic intellect into lower fourth density, their worldview expands and they become more aware of the needs of society. They take into account the local and global effects of their own actions and the actions of others that they support. Environmental, organic and peace-making concerns all come under this frequency band of consciousness. 



Then, as outlined in my book, The Shift: The Revolution in Human Consciousness, when people move from lower to upper fourth-density consciousness they pass through the gateway of the heart. This brings them into the first level of spiritual awareness and they become more concerned with inner development and enlightenment.

 

Leading thinkers are simply people whose normal frequency of consciousness is higher than average. The higher your frequency, the greater your awareness and the greater your ability to lead change by showing others how to resolve the challenges in life. 
 
Two very popular issues today are control issues and self-empowerment. People who were raised to feel the need to be in control are now recognizing that this was just another form of fear which has no substance in reality. Reality comes from your soul's intuitive guidance because, at a soul level, your consciousness sees everything that you need to succeed and achieve your purpose in life.



The opposite side of the same coin is the issue of self-empowerment, which is learned by people who break free of control by others and establish their own sense of inner strength and self-dependence. 



The issue of self-empowerment is being explored at a societal level as well as an individual level. Every person who begins to realize that they are being deliberately disempowered and turns off the fear-inducing news broadcasts leads the world another step towards liberty from the chains that are designed to bind people to a life of servitude. Thanks to the awakening of lightworkers and leading thinkers, the world is waking up to a whole new standard of personal power and dignity. 
 
Here is the point that I am being told to make by The Lord Protector of The Shift: Lightworkers often choose to experience major challenges in their lives, not because they need the experience, because they have mastered those challenges in previous incarnations. Instead, lightworkers choose to experience challenges because other people need leading thinkers to show them how to resolve these issues. The more the leading-edge people succeed in resolving these issues, the easier it becomes for the rest to follow.



There is a global mind atmosphere or 'mind belt' of human consciousness around the planet. You are subconsciously linked with the mind belt 24 hours a day. It affects you and you affect it. Your contribution to the mental and spiritual health of the world is made every second of every day. 



The Lightworker Objective is to be a pioneer in the advancement of consciousness, often adopting certain challenges in order to work through them and, by doing so, creating a pattern in the mind belt to make it easier for others to follow.



If you are currently working through a major life challenge and feel as though you're going round in circles and getting nowhere, STOP and look for the gift in that challenge. 



The gift is that, by loving yourself and others more, you can rise above the challenge and become more of who you really are. Then, the experience changes from one of challenge to one of self-empowerment. 



Real strength does not lie anywhere in the outside world. It lies within you. Once you find that inner power, you rise above any limitation and stand as a self-realized leading thinker in a world desperate for spiritual freedom.


——

*Owen Waters is the author of The Shift: The Revolution in Human Consciousness, and other spiritual books and articles described at: http://www.infinitebeing.com/index.html