Posts Tagged 'Meister Eckhart'
"To be a presence of perpetual thanksgiving may be the ultimate goal of life.  
The thankful person is the one for whom life is simply one long exercise in the sacred."
~ Sr. Joan Chittister, OSB from The Psalms: Meditations for Every Day of the Year
"Thankfulness is the soul of beneficence …
For thankfulness brings you to the place where the Beloved lives."
~ Rumi
"Gratitude is not only the greatest of virtues,
but the parent of all others."
~ Cicero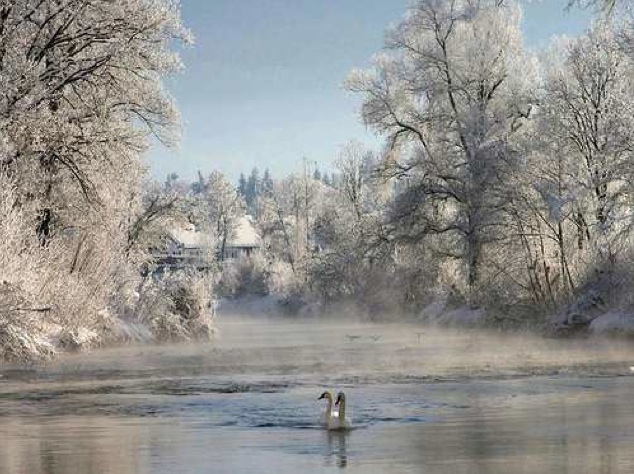 Everyday Thoughts For Thanksgiving

"Be grateful for whoever comes,
because each has been sent as a guide from beyond."
~ Rumi

"Join me in the pure atmosphere of gratitude for life.
Join my eyes and soul in their divine applause."
~ Hafiz

"You have no cause for anything but gratitude and joy."
~ Buddha

"It is not joy that makes us grateful;
it is gratitude that makes us joyful."
~ Brother David Steindl-Rast

"If the only prayer you ever say in your entire life is thank you,
it will be enough."
~ Meister Eckhart

"I awoke this morning with devout thanksgiving for my friends,
the old and the new."
~ Ralph Waldo Emerson

"At times our own light goes out and is rekindled  by a spark from another person. Each of us has cause to think with deep gratitude of those who have lighted the flame within us."
~ Albert Schweitzer

"Let us rise up and be thankful, for if we didn't learn a lot today, at least we learned a little, and if we didn't learn a little, at least we didn't get sick, and if we got sick, at least we didn't die; so, let us all be thankful."
~ Buddha

"I thank God for my handicaps for, through them, I have found myself, my work, and my God."
~ Helen Keller

"O Lord, who lends me life, lend me a heart replete with thankfulness."
~ William Shakespeare

"There are only two ways to live your life. One is as though nothing is a miracle. The other is as though everything is a miracle."
~ Albert Einstein

"A grateful mind is a great mind
which eventually attracts to itself great things."
~ Plato

"The essence of all beautiful art, all great art, is gratitude."
~ Friedrich Nietzsche

"Gratitude is the sign of noble souls."
~ Aesop

"Gratitude bestows reverence,
allowing us to encounter everyday epiphanies,
those transcendent moments of awe
that change forever how we experience life and the world."
~ John Milton

"I am grateful for what I am and have.
My thanksgiving is perpetual.
It is surprising how contented one can be
with – only a sense of existence."
~ Henry David Thoreau

"Gratitude is heaven itself."
~ William Blake

"No longer forward nor behind
I look in hope or fear;
But, grateful, take the good I find,
The best of now and here."
~ John Greenleaf Whittier

"Make a joyful noise unto the LORD, all ye lands. Serve the LORD with gladness: come before his presence with singing. Know ye that the LORD he is God: it is he that hath made us, and not we ourselves; we are his people, and the sheep of his pasture. Enter into his gates with thanksgiving, and into his courts with praise: be thankful unto him, and bless his name. For the LORD is good; his mercy is everlasting; and his truth endureth to all generations."
~ Psalm 100


"When you allow your heart to open to the universe's flow of love, gratitude comes with that flow. Gratitude for the people that you love, and for those who share your life. Gratitude for the Creation of the beautiful Earth as our home in this great cosmos. Gratitude for the Sun that gives us life. Gratitude for being alive, for just existing, for being in the flow of the wonder of life."
~ Owen Waters



"Gratitude flows unimpeded from an open heart. When you allow it, gratitude will flow as freely as the sunshine, unobstructed by judgments or conditions."
~ Owen Waters

"Every day should be a day of Thanksgiving for all the gifts of Life — sunshine, water, the luscious fruits and greens,
which we receive as indirect gifts from the Great Giver."
~ Paramahansa Yogananda

"To be grateful is to recognize the Love of God in everything He has given us – and He has given us everything. Every breath we draw is a gift of His love,
every moment of existence is a grace, for it brings with it immense graces from Him. Gratitude therefore takes nothing for granted, is never unresponsive, is constantly awakening to new wonder and to praise of the goodness of God.
For the grateful person knows that God is good, not by hearsay but by experience. And that is what makes all the difference."
~ Thomas Merton 


"The worst moment for the atheist is when he is really thankful
and has nobody to thank."              
~ Dante Gabriel Rossetti

I thank you God for most this amazing day
for the leaping greenly spirits of trees
and a blue true dream of sky,
and for everything which is natural
which is infinite
which is yes….
I who have died am alive again today
and this is the sun's birthday;
this is the birth day of life and of love and wings…
~ e. e. cummings

"When we develop a right attitude of compassion and gratitude,
we take a giant step towards solving our personal and international problems."
~ H.H. Dalai Lama

It's not our longitude
Or our latitude,
But the elevation of our attitude,
That brings beatitude.
***
So an attitude of gratitude
Brings beatitude.
~ Ron Rattner, Sutra Sayings

Remember with gratitude,
Life is beatitude –
Even its sorrows and pain;
For we're all in God's Grace,
Every time, every place, and
Forever (S)HE will reign!
~ Ron Rattner, Sutra Sayings

Ron's explanation and dedication of "Everyday Thoughts For Thanksgiving"

Dear Friends,

For your utmost happiness on Thanksgiving day and every day, I've again posted the foregoing collection of inspiring thankfulness quotes, including treasures of perennial wisdom.

Thanksgiving became my favorite holiday long ago, when I realized that thankfulness is a universal blessing uplifting everyone everywhere, regardless of their cultural, spiritual, secular or religious attitudes or beliefs.  

At age eighty nine (especially since miraculously surviving a near-death taxi rundown in 2014), I've become unspeakably grateful for still being alive, aware, ambulatory and interdependently-independent.  Thus I've learned that experiencing continual thankfulness is a state of Divine Grace – not just during Thanksgiving holidays, but always; that every day's a bonus, and every breath a blessing.   

Invocation

May the foregoing Everyday Thoughts For Thanksgiving
inspire and guide us to ever expanding fulfillment and happiness,
with an ongoing attitude of gratitude, on Thanksgiving day and every day.  

May every day be a Thanksgiving day
for everyone everywhere.   

And so shall it be!

Ron Rattner


Happy Thanksgiving Day – Every Day!

Enjoy! – Beautiful Gratitude Video
Narrated by Brother David Steindl-Rast





"The Master observes the world,
but trusts his inner vision.
He allows things to come and go.
His heart is as open as the sky."

~ Lao Tzu
"It is only with the heart that one can see rightly.
What is essential is invisible to the eye."
~ Antoine de Saint Exupery
"I saw the angel in the marble
and carved until I set him free."
~ Michelangelo
"If the doors of perception were cleansed
everything would appear to man as it is, infinite."
~William Blake
"Perception is a mirror, not a fact.
And what I look on is my state of mind,
reflected outward."
~ A Course In Miracles [ACIM]
"Vision is the art of seeing the invisible."
~ Jonathan Swift
"All that we see or seem is but a dream within a dream."
~ Edgar Allan Poe
"Where there is no vision, people perish."
~ Proverbs 29:18
"True vision is insight, not eyesight."
~ Ron Rattner, Sutra Sayings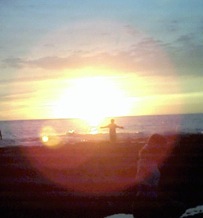 Vision and Perception Quotations and Sutra Sayings
"Let the waters settle,

you will see stars and moon

mirrored in your Being."
~ Rumi

"Shut your eyes so the heart may become your eye,
and with that vision look upon another world."
~ Rumi

"Every beauty which is seen here by persons of perception
resembles more than anything else
that celestial source from which we all are come."
~ Michelangelo

"Your vision will become clear
only when you look into your heart.
Who looks outside, dreams.
Who looks inside, awakens."
~ Carl Jung

"The question is not what you look at,
but what you see."
"I begin to see an object
when I cease to understand it."
~ Henry David Thoreau

"Love and fear represent two different lenses
through which to view the world.
Which I choose to use
will determine what I think I see."
~ Marianne Williamson

"Earth's crammed with heaven,
And every common bush afire with God:
But only he who sees
takes off his shoes."
~ Elizabeth Barrett Browning

"The eye with which I see God
is the same eye with which God sees me."
~ Meister Eckhart

"The eyes of the soul of the multitudes
are unable to endure the vision of the Divine."
~ Plato

"People only see what they are prepared to see."
"We are immersed in beauty,
but our eyes have no clear vision."
~ Ralph Waldo Emerson

"People think that they see,
but they don't."
~ Henry Moore

"Everyone takes the limits of his own vision
for the limits of the world."
~ Arthur Schopenhauer

"As a man is, so he sees.
As the eye is formed, such are its powers."
~ William Blake

"The most pathetic person in the world
is someone who has sight,
but has no vision."
~ Helen Keller

"As selfishness and complaint pervert the mind,
so love with its joy clears and sharpens the vision."
~ Helen Keller

"When the sun rises,
do you not see a round disc of fire
somewhat like a guinea?
O no, no, I see an innumerable company of the heavenly host
crying Holy, Holy, Holy is the Lord God Almighty."
~ William Blake

"There are many paths to the top of the mountain,
but the view is always the same."
~ Chinese Proverb

"A rock pile ceases to be a rock pile
the moment a single man contemplates it,
bearing within him the image of a cathedral."
~ Antoine De Saint-Exupery

"Nothing exists until or unless it is observed.
An artist is making something exist by observing it.
And his hope for other people is
that they will also make it exist by observing it.
I call it creative observation. Creative viewing."
~ William S. Burroughs

"The soul never thinks without a mental picture."
~ Aristotle

"For light I go directly to the Source of light,
not to any of the reflections."
~ Peace Pilgrim

"Every moment is a golden one for him who has the vision
to recognize it as such."
~ Henry Miller

"Because our entire universe is made up of consciousness,
we never really experience the universe directly;
we just experience our consciousness of the universe,
our perception of it – so … our only universe is perception."
~ Alan Moore

"Perception is a mirror not a fact.
And what I look on
is my state of mind, reflected outward."
~ A Course In Miracles [ACIM]

"The gull sees farthest who flies highest."
~ Richard Bach

"Everything in the Universe,
throughout all its kingdoms,
is conscious:
i.e., endowed with a consciousness of its own kind
and on its own plane of perception."
~H. P. Blavatsky

"In the ultimate stillness
Light penetrates the whole realm;
In the still illumination,
There pervades pure emptiness.
When I look back on the
Phenomenal world,
Everything is just
Like a dream."
~ Han-shan Te-Ch'ing

"We are such stuff As dreams are made on,
and our little life Is rounded with a sleep."
~ William Shakespeare

"You can't depend on your eyes
when your imagination is out of focus."
~ Mark Twain

"Behold:
Reality's Essence
is Divine Luminescence."
~ Ron Rattner, Sutra Sayings

"Seeing the Invisible is Knowing the Ineffable."
~ Ron Rattner, Sutra Sayings

Cast your glance inwardly,
and gaze there 'til you'll surely see,
beyond supposed mortality
you'll ever be Divinity!
~ Ron Rattner, Sutra Sayings
"Our prayers should be for blessings in general,
for God knows best what is good for us."
~ Socrates
"When we pray to God we must be seeking nothing — nothing."
"We should seek not so much to pray, but to become prayer."
~ Saint Francis of Assisi
"Prayers go up and blessings come down."
~ Yiddish Proverb
"There is a temple, a shrine, a mosque, a church where I kneel.

Prayer should bring us to an altar where no walls or names exist.

Is there not a region of love where the sovereignty is illumined nothing,"

~ Rabia of Basra
"Prayer is nothing else but an intense longing of the heart.
You may express yourself through the lips;
you may express yourself in the private closet or in the public;
but to be genuine, the expression must come from the deepest recesses of the heart…"


~ Mahatma Gandhi
"If the only prayer you ever say in your entire life is thank you,
it will be enough."

~ Meister Eckhart
"Your own will is all that answers prayer, only it appears under the guise of different religious conceptions to each mind. We may call it Buddha, Jesus, Krishna, but it is only the Self, the 'I'."
~ Swami Vivekananda – Jnana Yoga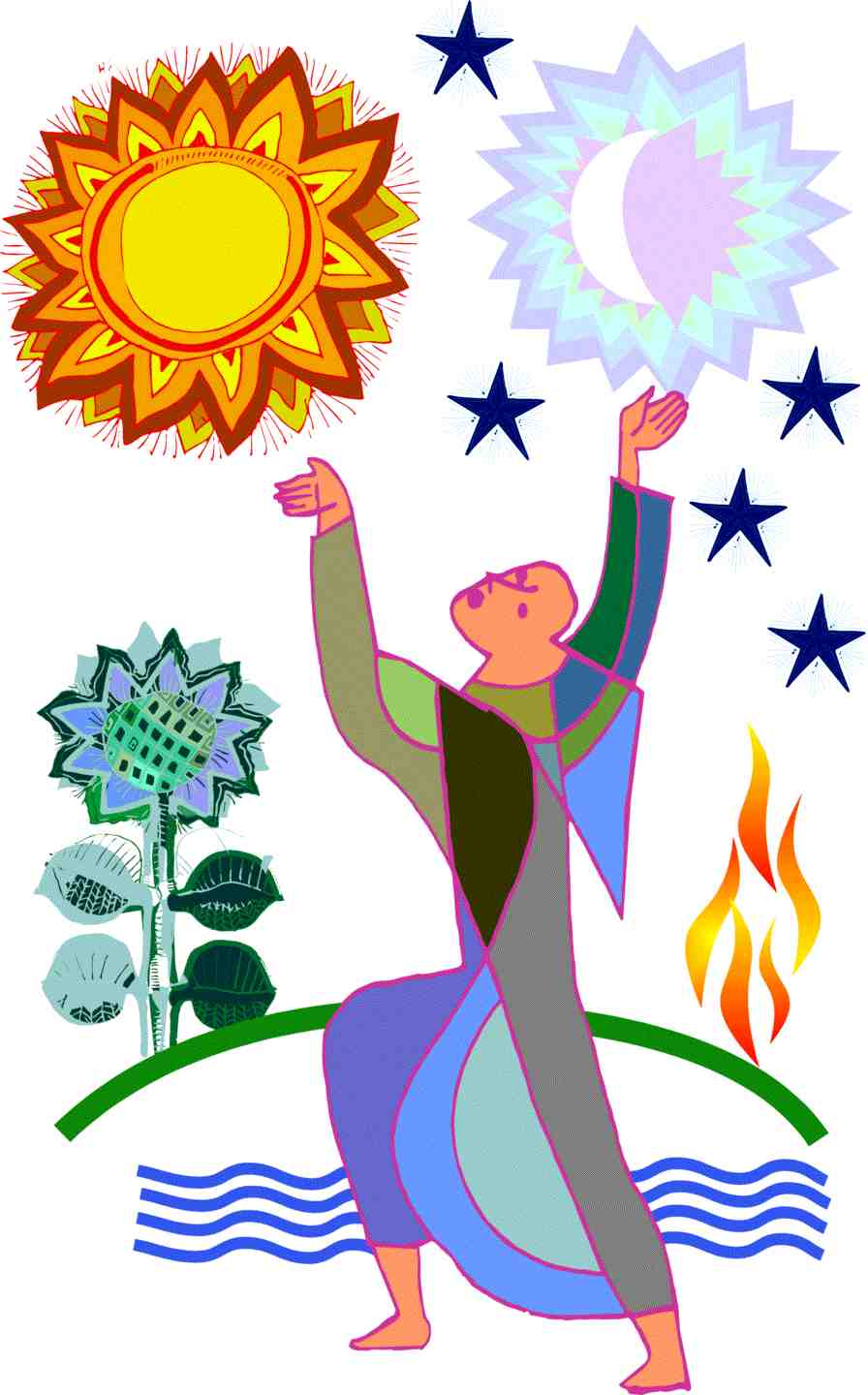 How Shall We Pray?

Q. How Shall We Pray?

A. Pray for God to do through you –

Not for you.

Pray like Saint Francis of Assisi:

"Lord, make me an instrument of thy Peace."


Ron's audio recitation of "How Shall We Pray?"

Ron's Comments on "How Shall We Pray?"
Dear Friends,
Do you pray to a divine power?  If so, why?  When? How? 
On perceiving sudden dire emergencies or threats most humans instinctively pray for help, even if they didn't previously pray, or are atheists.
Many spiritual teachers and aspirants proverbially describe prayer as 'talking to God' and meditation, as listening.
Both practices elevate inner awareness and foster silent communion with Self, thereby helping us live happier lives. Moreover, because
"everything we think, do or say changes this world in some way"
, we have infinite potentiality to prayerfully help bless this world, until transcending it.
May the foregoing quotations and "How Shall We Pray?" poem encourage our frequent loving prayers, with faith that they'll be answered; and that, thereby, as Divine instruments we may help bless our precious planet and all life thereon.
And so may it be!
Ron Rattner