"When we pray to God we must be seeking nothing — nothing."
"We should seek not so much to pray, but to become prayer."
~ Saint Francis of Assisi

"Our prayers should be for blessings in general,
for God knows best what is good for us."
~ Socrates

"Prayers go up and blessings come down."
~ Yiddish Proverb

"There is a temple, a shrine, a mosque, a church where I kneel.

Prayer should bring us to an altar where no walls or names exist.

Is there not a region of love where the sovereignty is illumined nothing,"

~ Rabia of Basra

"Prayer is nothing else but an intense longing of the heart.
You may express yourself through the lips;
you may express yourself in the private closet or in the public;
but to be genuine, the expression must come from the deepest recesses of the heart…"


~ Mahatma Gandhi

"If the only prayer you ever say in your entire life is thank you,
it will be enough."

~ Meister Eckhart

"Your own will is all that answers prayer, only it appears under the guise of different religious conceptions to each mind. We may call it Buddha, Jesus, Krishna, but it is only the Self, the 'I'."
~ Swami Vivekananda – Jnana Yoga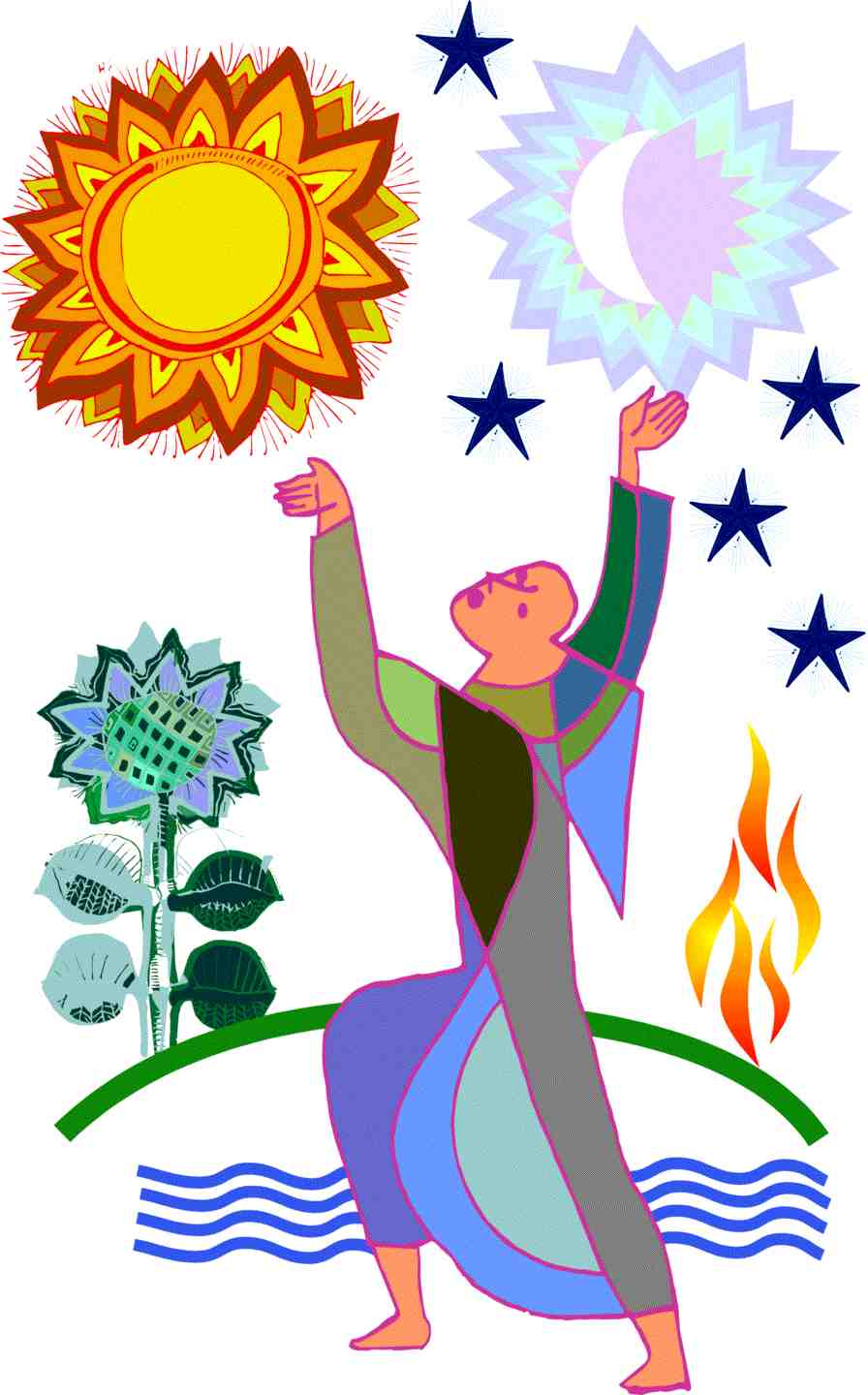 How Shall We Pray?

Introduction to "How Shall We Pray?"

Dear Friends,

To augment my recent tribute to Saint Francis of Assisi and the peace prayer attributed to him, I have posted the foregoing quotations and the following written and recited sutra-poem, "How Shall We Pray?", with explanatory comments about prayer.

These writings are deeply dedicated to encouraging our frequent loving prayers, with faith that they'll be answered; and that, thereby, as Divine instruments we may help bless our precious planet and all life thereon.



May such prayers inspire our energetically uplifted transcendence of ego-mind's evolutionary impediments, to hasten our inevitable spiritual transformation, beyond fearful ego-mind sufferings.

And so may it be!


Ron Rattner


How Shall We Pray?

Q. How Shall We Pray?

A. Pray for God to do through you –

Not for you.

Pray like Saint Francis of Assisi:

"Lord, make me an instrument of thy Peace."


Ron's audio recitation of "How Shall We Pray?"

Ron's Comments on "How Shall We Pray?"
Dear Friends,
On seeing sudden dire emergencies or threats most humans instinctively pray for help, even if they didn't previously pray, or are atheists.
People who customarily pray, have differing ideas about the meaning and methods of "prayer". Most consider prayer as asking for divine help or expressing gratitude to God. But additionally "prayer" can be broadly considered as all spontaneous, heartfelt, or worshipful longing or communion with Divinity or Nature.   
And all such loving prayer may be magically powerful. Until our Self-Realization, we have infinite prayerful-potentiality to help bless this world, because
"everything we think, do or say
changes this world in some way".


Becoming Prayer

Saint Francis of Assisi exemplified our infinite potentiality to bless this world and everyone, everything, everywhere. He was completely devoted to blessing all Life, without exception or exclusion. His extraordinarily inspiring life demonstrated that it's possible to live life as prayer, not just with prayer.

Thus in the rule for his Order of Friars Minor, Saint Francis instructed:

"When we pray to God we must be seeking nothing — nothing."
"We should seek not so much to pray, but to become prayer."

Realization of such a perpetually prayerful saintly state is humanity's deepest instinctive aspiration.

Conclusion and Dedication

Consciously or subconsciously, no matter who or where we are, all humans universally share an irresistible instinctive aspiration to transcend ego-mind's seeming separation of us from our inseparable Source – a transcendent state beyond words or thoughts, so marvelous that its subliminal memory attracts every sentient being to BE ONE – as Infinite LOVE.

Today's "How Shall We Pray?" writings and recitation are deeply dedicated to encouraging our frequent loving prayers, with faith that they'll be answered; and that, thereby, as Divine instruments we may help bless our precious planet and all life thereon.

And so may it be!

Ron Rattner