Posts Tagged 'Friedrich Nietzsche'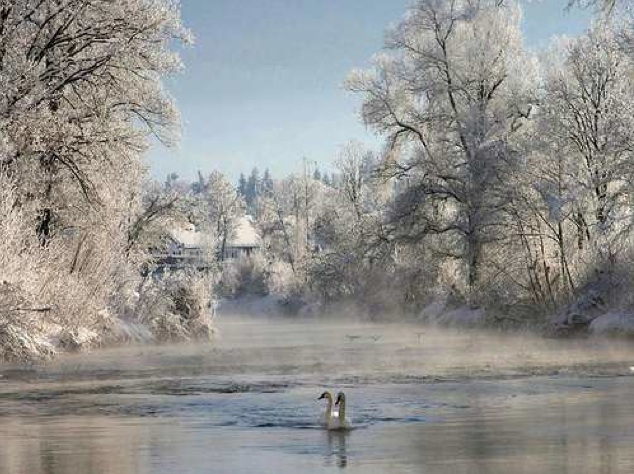 "Gratitude is not only the greatest of virtues,
but the parent of all others."
~ Cicero
"To be a presence of perpetual thanksgiving may be the ultimate goal of life.  
The thankful person is the one for whom life is simply one long exercise in the sacred."
~ Sr. Joan Chittister, OSB from The Psalms: Meditations for Every Day of the Year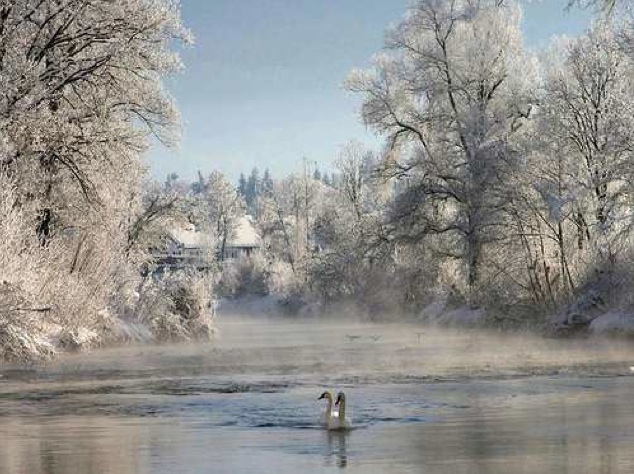 Everyday Thoughts For Thanksgiving
"Be grateful for whoever comes,  because each has been sent as a guide from beyond."
~ Rumi

"Thankfulness is the soul of beneficence …
For thankfulness brings you to the place where the Beloved lives."
~ Rumi

"Join me in the pure atmosphere of gratitude for life.
Join my eyes and soul in their divine applause."
~ Hafiz

"You have no cause for anything but gratitude and joy."
~ Buddha

"It is not joy that makes us grateful; it is gratitude that makes us joyful."
~ Brother David Steindl-Rast

"If the only prayer you ever say in your entire life is thank you, it will be enough."
~ Meister Eckhart

"I awoke this morning with devout thanksgiving for my friends, the old and the new."
~ Ralph Waldo Emerson

"At times our own light goes out and is rekindled  by a spark from another person.
Each of us has cause to think with deep gratitude of those who have lighted the flame within us."
~ Albert Schweitzer

"Let us rise up and be thankful, for if we didn't learn a lot today, at least we learned a little, and if we didn't learn a little, at least we didn't get sick, and if we got sick, at least we didn't die; so, let us all be thankful."
~ Buddha

"I thank God for my handicaps for, through them, I have found myself, my work, and my God."
~ Helen Keller

"O Lord, who lends me life, lend me a heart replete with thankfulness."
~ William Shakespeare

"There are only two ways to live your life. One is as though nothing is a miracle. The other is as though everything is a miracle."
~ Albert Einstein

"The essence of all beautiful art, all great art, is gratitude."
~ Friedrich Nietzsche

"Gratitude is the sign of noble souls."
~ Aesop

"Gratitude is heaven itself."
~ William Blake

"No longer forward nor behind
I look in hope or fear;
But, grateful, take the good I find,
The best of now and here."
~ John Greenleaf Whittier

"Make a joyful noise unto the LORD, all ye lands. Serve the LORD with gladness: come before his presence with singing. Know ye that the LORD he is God: it is he that hath made us, and not we ourselves; we are his people, and the sheep of his pasture. Enter into his gates with thanksgiving, and into his courts with praise: be thankful unto him, and bless his name. For the LORD is good; his mercy is everlasting; and his truth endureth to all generations."
~ Psalm 100


"When you allow your heart to open to the universe's flow of love, gratitude comes with that flow. Gratitude for the people that you love, and for those who share your life. Gratitude for the Creation of the beautiful Earth as our home in this great cosmos. Gratitude for the Sun that gives us life. Gratitude for being alive, for just existing, for being in the flow of the wonder of life."
~ Owen Waters



"Gratitude flows unimpeded from an open heart. When you allow it, gratitude will flow as freely as the sunshine, unobstructed by judgments or conditions."
~ Owen Waters

"To be grateful is to recognize the Love of God in everything He has given us – and He has given us everything. Every breath we draw is a gift of His love,
every moment of existence is a grace, for it brings with it immense graces from Him. Gratitude therefore takes nothing for granted, is never unresponsive, is constantly awakening to new wonder and to praise of the goodness of God.
For the grateful person knows that God is good, not by hearsay but by experience. And that is what makes all the difference."
~ Thomas Merton 


"The worst moment for the atheist is when he is really thankful and has nobody to thank."              
~ Dante Gabriel Rossetti

I thank you God for most this amazing day
for the leaping greenly spirits of trees
and a blue true dream of sky,
and for everything which is natural
which is infinite
which is yes….
I who have died am alive again today
and this is the sun's birthday;
this is the birth day of life and of love and wings…
~ e. e. cummings

"When we develop a right attitude of compassion and gratitude,
we take a giant step towards solving our personal and international problems."
~ H.H. Dalai Lama

It's not our longitude
Or our latitude,
But the elevation of our attitude,
That brings beatitude.
***
So an attitude of gratitude
Brings beatitude.
~ Ron Rattner, Sutra Sayings

Remember with gratitude,
Life is beatitude –
Even its sorrows and pain;
For we're all in God's Grace,
Every time, every place, and
Forever (S)HE will reign!
~ Ron Rattner, Sutra Sayings

Happy Thanksgiving Day – Every Day!


Beautiful Gratitude Video




Ron's explanation and dedication of
"Everyday Thoughts For Thanksgiving"
Dear Friends,

Happy Thanksgiving day! 

I wish you utmost happiness on Thanksgiving, and every other day. May your every day become a Thanksgiving day.

Thanksgiving day became my favorite holiday long ago, when I realized that thankfulness is a universal blessing which uplifts everyone everywhere, regardless of their cultural, spiritual, secular or religious attitudes or beliefs.  

Especially since miraculously surviving a recent near death taxi rundown, I am unspeakably grateful for still being alive, aware, ambulatory and interdependently-independent.  So every day in this precious human lifetime has become a day of thanksgiving – a bonus, with every breath a blessing.  

Thus, I have realized that a state of thankfulness can become a state of Divine Grace – not just during thanksgiving holidays, but constantly.  

Hence to encourage our continuing attitude of gratitude, I have traditionally posted the foregoing  inspiring thanksgiving quotes, together with the above exceptionally beautiful six minute embedded video narrated by Brother David Steindl-Rast, which I gratefully encourage you to view. 

May we deeply reflect upon and become inspired by these treasures of perennial wisdom.  May they guide us to ever expanding fulfillment and happiness on Thanksgiving day and every day.

Always remembering that 'we reap as we sow',


May we sow Love,
cultivate kindness,
and harvest happiness –
until ultimately we reap
Eternal Joy.


And so may it be!

Ron Rattner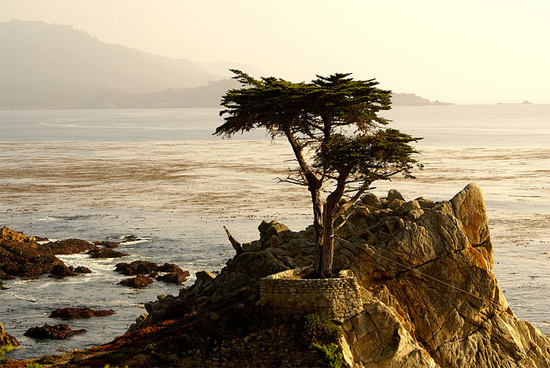 "Today you are You,
that is truer than true.
There is no one alive
who is Youer than You."
~ Dr. Seuss
"Each person's life – each lifeform,
in fact – represents a world,
a unique way in which the universe experiences itself.
And when your form dissolves,
a world comes to an end –
one of countless worlds."
~ Eckhart Tolle, A New Earth
At bottom every man knows well enough
that he is a unique being,
only once on this earth;
and by no extraordinary chance
will such a marvelously picturesque
piece of diversity in unity as he is,
ever be put together a second time.
~ Friedrich Nietzsche
"The spiritual path –

is simply the journey of living our lives.

Everyone is on a spiritual path;

most people just don't know it."

~ Marianne Williamson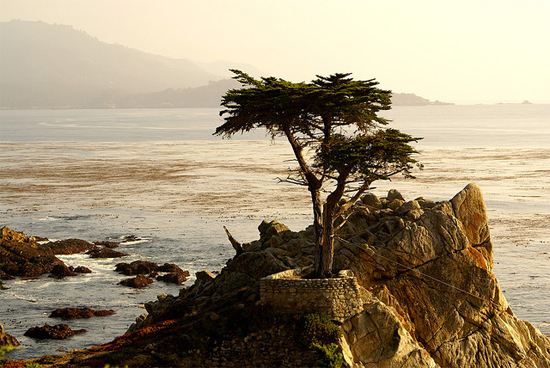 Different Person, Different Path
No two people experience identical perceptions
or states of consciousness;

Each one's awareness
is mediated and limited by a unique body/mind;

And each person's consciousness state is ever
changing and unique.

Beyond individuated body/minds is Cosmic Consciousness –
Unlimited Awareness – Infinite Potentiality.

But, body/mind consciousness is
localized and limited and uniquely experienced.

Purpose of body/mind is transformation of human consciousness,
which is collectively and individually created by our thoughts.

Since each body/mind is unique,
each person's transformational path is also unique.

Different person, different path.


Ron's audio recitation of "Different Person, Different Path"




Ron's Comments on "Different Person, Different Path"

Dear Friends,
The foregoing quotations and essay/poem are about perennial principles which can help us learn to respect and accept all other humans as divine spiritual siblings, each following a unique 'spiritual path' to ultimate Self Realization of our common inner divinity. And to realize that we appear and reappear on the world's 'stage' in differing evolutionary states performing differing 'roles' in an endless Divine play of consciousness, until we learn and express our true self-identity as Eternal LOVE.
Unlike earthly paths, spiritual paths do not lead to space/time destinations, but to experiencing and transcending karmic limitations which are unique to each person.
As each human soul evolves, it repeatedly incarnates into a unique body/mind, to experience and to learn from the effects of its unique karmic causal history. (Like snowflake crystals, not even identical twins are exactly the same.)
Upon incarnation as human body/mind lifeforms, we experience instant amnesia about our true spiritual self-identity. Whereupon, perceiving and believing ourselves to be separate from each other and nature, we mistakenly think and behave as separate entities, and thereby become subject to the universal law of cause and effect – karma.
And then each soul becomes 'encapsulated' and 'entangled' in a self-woven "karmic cocoon" attributable to its unique behaviors – through which we often spawn personal and world sufferings.
May the foregoing writings help us transcend such sufferings, as we learn with Eternal LOVE to forgive and accept ourselves and all other humans as divine but fallible spiritual siblings.
And so may it be!
Ron Rattner