Posts Tagged 'cosmic consciousness'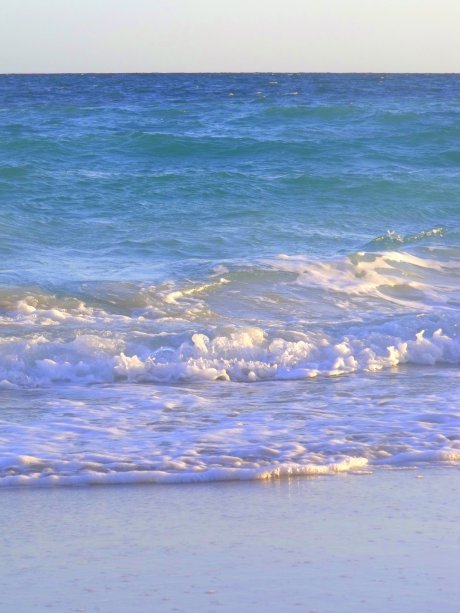 "Objective reality does not exist" ….

"the universe is fundamentally a gigantic … hologram"

~ David Bohm, quantum physicist
"This whole creation is essentially subjective,
and the dream is the theater where the dreamer is at once:
scene, actor, prompter, stage manager, author, audience, and critic."

~ Carl Gustav Jung
"We are formed and molded by our thoughts.
Those whose minds are shaped by selfless thoughts
give joy when they speak or act.
Joy follows them like a shadow that never leaves them."
~ Buddha
"Those who know how to think need no teachers."
~ Mahatma Gandhi
"Objectivity is an illusory impossibility."
"All concepts are mental projections of Cosmic Consciousness.
But for name – subject and object are same."
~ Ron Rattner, Sutra Sayings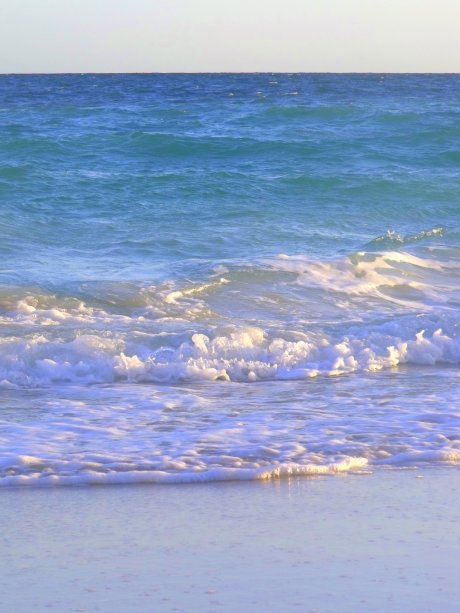 How Can We Think More Objectively?

Q. How can we think more objectively?

A. We can't. Objectivity is an illusory impossibility.

Thinking objectively is an oxymoronic misconception.
All thought is subjective; so everyone thinks subjectively.

All concepts are mental projections
of Cosmic Consciousness.

But for name – subject and object are same.

To transcend thinking in the 'subject-object' box,
we can intuit our wholeness – as and beyond subject and object.

And realizing that Cosmic Consciousness is our eternal essence,

We can more and more think intuitively, holistically, compassionately and lovingly – but sparingly.

So, with our Heart, not our head,
may we think less, and BE more –

NOW!

Ron's comments about thinking "objectively".

Dear Friends,

Do you accept ideas of individual or institutional "objectivity"?

If so, you may question the above posting which contends that scientifically and spiritually: "Objectivity is an illusory impossibility"; that without a separate subject there can be no separate object, and that "our (apparent) separation of each other is an optical illusion of consciousness."

Like most Westerners I grew up imbued with ideals of honesty and "objectivity" of our scientific, academic, journalistic and judicial institutions. However, as a social justice lawyer in increasingly dystopian times, I've become skeptical of those "objectivity" ideas and ideals.
  
But only after my midlife spiritual awakening, did I begin realizing that ultimate objectivity is an illusory impossibility; that the idea of objectivity refers only to a pre-relativity Newtonian world-view of apparently separate energy forms and phenomena, in which we've mistakenly measured matter and phenomena which are perceivable, but excluded Cosmic consciousness – the non-dual immeasurable and imperceivable matrix and Source of all our ego-mind conceptions of 'reality'.

Ultimately I've intuited (and irreversibly concurred with quantum physicist David Bohm) that "Objective reality does not exist" that …."the universe is fundamentally a gigantic … hologram" . Thus that all humanly perceived forms or phenomena are merely impermanent holographic projections of immeasurable consciousness – of ONE Reality beyond space/time causality/duality.

Despite last century's revolutionary scientific discoveries of relativity and quantum physics, most materialistic mainstream scientists remain reluctant to recognize the impossibility of accurately describing Nature through 'objective' measurement. Nor do they yet confirm Nobel Prize-winning physicist Max Planck's description of matter

"as derivative from consciousness"; so that "science cannot solve the ultimate mystery of Nature.  …. because, in the last analysis, we ourselves are part of Nature and therefore part of the mystery that we are trying to solve."


So still only cutting edge scientists recognize verity of Einstein's relativity revelations that
"there is no matter"; that "what we have called matter is energy, whose vibration has been so lowered as to be perceptible to the senses"; that "our (apparent) separation of each other is an optical illusion of consciousness."


The foregoing Q and A essay and quotations are shared to help us understand how scientifically and spiritually "objectivity" is an illusory abstraction, causing mistaken belief in the supposed objective 'reality' of what we subjectively project and perceive.

Dedication

May reflection on these writings help inspire our evolutionary realization that space/time's relative 'reality', like a mirage, is merely an illusory subjective mental projection of Cosmic Consciousness – our eternal essence and ultimate sole Source and Reality.

And so may it be!

Ron Rattner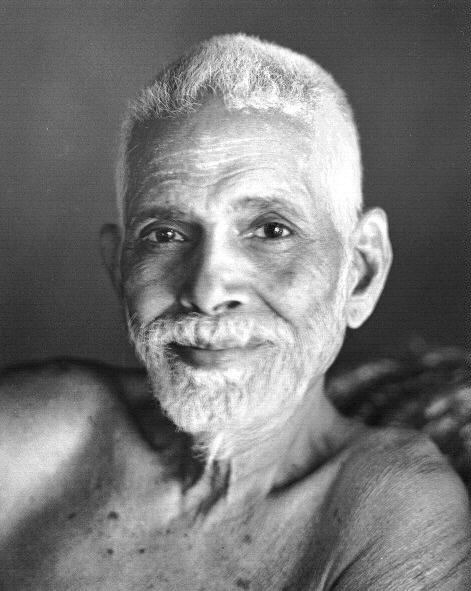 "Consciousness is always Self-Consciousness.
If you are conscious of anything, you are essentially conscious of yourself."
~ Sri Ramana Maharshi
"Personal entity and enlightenment cannot go together."
~ Sri Nisargadatta Maharaj
"You will know the truth, 
and the truth will set you free."
~ John 8:32
"You are "gods"; you are all children of the Most High."
~ Psalm 82: 6
"Your own will is all that answers prayer,
only it appears under the guise 
of different religious conceptions to each mind.
We may call it Buddha, Jesus, Krishna, but it is only the Self, the 'I'."
~ Swami Vivekananda
Essence Of Advaita
E = mc2 = Consciousness
Subject = Object = Consciousness
~ Ron Rattner, Sutra Sayings
Theory of Everything:
E = mc2 = Consciousness = Self.
~ Ron Rattner, Sutra Sayings
Ron's Introduction to "Advaita-Vedanta* For Dummies"
The following poem was composed during my extended post-retirement reclusive period of prayer and introspection. With the above quotations, it succinctly summarizes previously unimagined pivotal insights about our spiritual Self-identity and ultimate Reality realized after my midlife spiritual awakening. I will hereafter comment on these perennially transformative insights.


Advaita-Vedanta* For Dummies
You are not what you think you are:
You are not a person, or a personality.
You are not a body, or a nobody.
You are not your mind, or your thoughts.
You are infinite Eternal Awareness.

You are the screen, not the movie.
You are Rama, not the drama.
You are the glory, not the story.
You are the Whole, not your role.

So, wake up, and  –
Transcend entity identity!
* Advaita means non-dualism: it is
the oldest extant school of Indian Philosophy
Ron's audio recitation of Advaita-Vedanta For Dummies



Ron's explanation of Advaita-Vedanta* For Dummies

Dear Friends,

We're not what we think we are; not separate labels, but Universal Awareness!

Until midlife I self-identified only with my mortal physical body, its thoughts and story, and assumed that bodily death ended life.

But I was then blessed with a transformative spiritual awakening, which fundamentally changed my perceptions and perspectives of self identity and reality, bestowing ever increasing happiness and peace of mind. The foregoing quotations and poem succinctly summarize my previously unimagined pivotal insights about our Self-identity and ultimate Reality.

Since launching the SillySutras website in 2010, I have been sharing these insights online with the aspiration of helping others to similarly experience ever increasing happiness and peace of mind by transcending our acculturated mental limitations.

From childhood we have been labeled and  taught to self-identify only with an illusory and disempowering ego image; with a separate name, gender, and story about who and what we are. We are taught that we are each born into Nature as limited mortal beings; but, not that Nature is our nature, or that we are Beings of Light sharing limitless immortal common consciousness with all life-forms.

Thus, for millennia humans' ignorance of our true identity and immortality, has resulted in our hallucination of separation from Nature, from each other, and from our sole Self and spirit, with consequent destructive insanity, selfishness and suffering. 

Yet, for countless ages sages, seers and mystics have been trying to tell us that we are not what we think we are!  That we suffer from perception-deception – with self-identity and reality not what they appear to be; that it is possible to experientially transcend the inevitable suffering of ordinary human existence through self-realization of and self-identification with an ultimate universal spiritual reality – which is the matrix and common essence of all space-time causality reality.

We are not merely our mortal bodies – their genders, features, colors, religions, beliefs, emotions, habits or stories – or the 'voices in our heads'.  We are non-dual immortal spirit experiencing fleeting earth lives from infinite perspectives in transitory physical vehicles. 
But we're all the same 'under the hood'!  

What we call "death" is just a vacation – immortal spirit vacating temporary physical vehicles.   Cosmically, there is no death or time, just Eternal NOW! 

Conclusion

This mystic message is especially important in these turbulent and troubled times, because it can encourage and inspire us to fearlessly be inner – not outer – directed; and to thereby follow our heart, rather than the frightened herd.

Therefore, I have reposted the foregoing key quotations and Advaita-Vedanta* For Dummies  poem, emphasizing our shared Self identity – as Cosmic Consciousness or Non-Duality Reality.   And I've embedded a powerfully inspiring four minute YouTube viral video by rapper *Prince Eo already viewed over 100 million times and titled:

"I Am NOT Black, You are NOT White"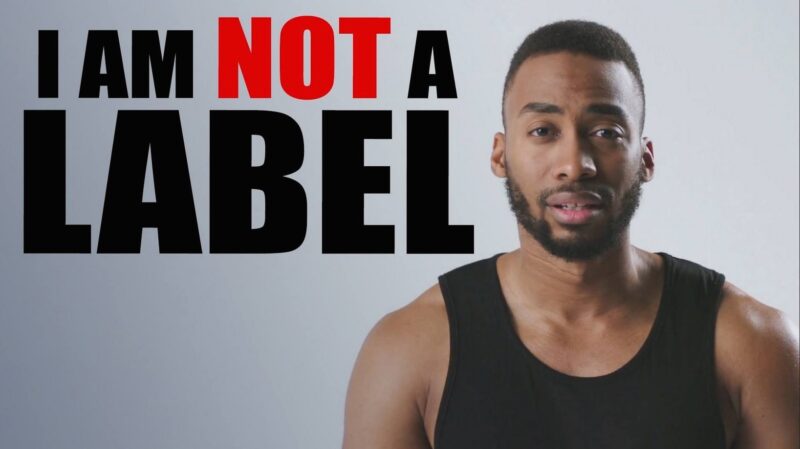 [*Prince Eo a/k/a "Makmantis X" also posted this video on Facebook titled: "This literally made me question everything." There have been over 100 million YouTube and Facebook views. Prince credits his spiritual perspective to inspiring ancient wisdom texts such as the Tao Te Ching and Bhagavad Gita.]
Invocation

May the above quotations, poetry and video, encourage and inspire us to fearlessly be inner – not outer – directed; and to thereby follow our heart, rather than the frightened herd.

And by so living from inside-out, may we find ever expanding happiness and peace of mind, as we realize and actualize our common Self identity as Infinite Potentiality, Being, Awareness, Bliss; Eternal Peace, Life, Light – LOVE!
 
And so shall it be!

Ron Rattner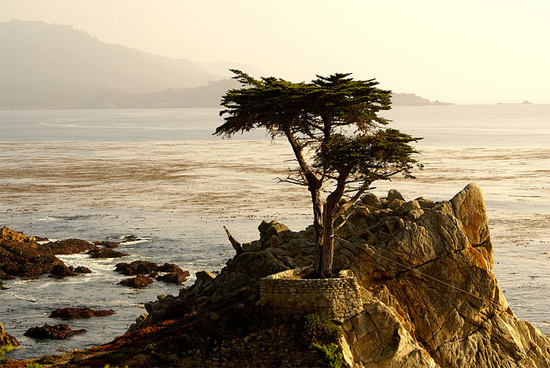 "Today you are You,
that is truer than true.
There is no one alive
who is Youer than You."
~ Dr. Seuss
Q. "Sir, shall I ever leave the spiritual path?"
A. "How could you?
Everyone in the world is on the spiritual path."
~ Paramahansa Yogananda
"Overcoming negative tendencies
and enhancing positive potential
are the very essence of the spiritual path."
~ Dalai Lama
"When I let go of what [I believe] I am,
I become what I might be."
~ Lao Tzu
"Man learns through experience, and the spiritual path is full of different kinds of experiences. He will encounter many difficulties and obstacles, and they are the very experiences he needs to encourage and complete the cleansing process."
~ Shirdi Sai Baba
"Each person's life – each lifeform,
in fact – represents a world,
a unique way in which the universe experiences itself.
And when your form dissolves,
a world comes to an end –
one of countless worlds."
~ Eckhart Tolle, A New Earth
At bottom every man knows well enough
that he is a unique being,
only once on this earth;
and by no extraordinary chance
will such a marvelously picturesque
piece of diversity in unity as he is,
ever be put together a second time.
~ Friedrich Nietzsche
"The spiritual path –

is simply the journey of living our lives.

Everyone is on a spiritual path;

most people just don't know it."

~ Marianne Williamson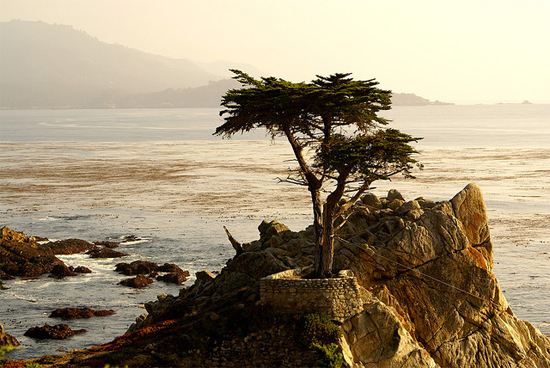 Different Person, Different Path
No two people experience identical perceptions
or states of consciousness;

Each one's awareness
is mediated and limited by a unique body/mind;

And each person's consciousness state
is ever changing and unique.

Beyond each individuated body/mind, is
Unlimited Awareness – Cosmic Consciousness – Infinite Potentiality.

But, body/mind consciousness is
localized and limited, and uniquely experienced.

Purpose of body/mind
is transformation of human consciousness,
which is collectively and individually
created by our thoughts.

Since each body/mind is unique,
each person's transformational path is also unique.

Different person, different path.


Ron's audio recitation of "Different Person, Different Path"




Ron's Comments on "Different Person, Different Path"

Dear Friends,
The foregoing quotations and essay/poem concern perennial principles which can help us respect and accept all other humans as divine spiritual siblings, each following a unique 'spiritual path' to ultimate Self Realization of our common inner divinity. And to realize that we appear and reappear on the world's 'stage' in differing 'roles' in an endless Divine play of consciousness, until we express and realize our true Self-identity as Eternal LOVE.
Unlike earthly paths, spiritual paths do not lead to space/time destinations, but to experiencing and transcending karmic causal limitations which are unique to each person.
As each human soul evolves, it repeatedly incarnates into a unique body/mind, to experience and to learn from the effects of its unique karmic causal history. (Like snowflake crystals, not even identical twins are exactly the same.)
Upon incarnation as human body/mind lifeforms, we experience instant amnesia about our true spiritual Self-identity. Whereupon, perceiving and believing ourselves to be separate from each other and Nature, we mistakenly identify, think and behave as separate entities, and thereby become subject to the universal law of cause and effect – karma.
Whereupon each soul becomes 'encapsulated' and 'entangled' in a self-woven "karmic cocoon" attributable to its unique behaviors – through which we inevitably experience personal and world sufferings.
Invocation.
May we transcend such sufferings,
as we learn to forgive and accept ourselves
and all other humans
as divine but fallible spiritual siblings;
as children of Eternal LOVE
And so may it be!
Ron Rattner