Posts Tagged 'Psalm 82: 6'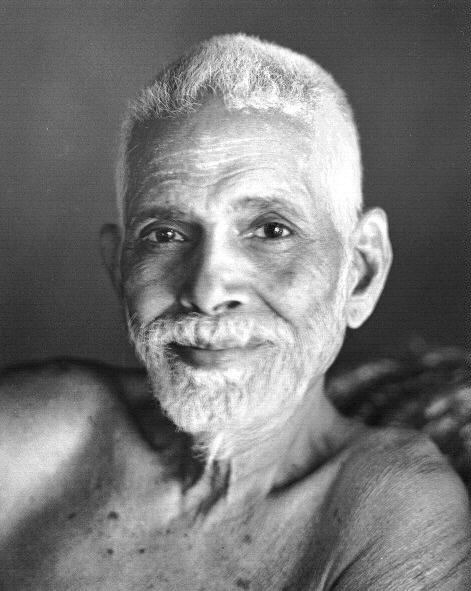 "Consciousness is always Self-Consciousness.
If you are conscious of anything, you are essentially conscious of yourself."
~ Sri Ramana Maharshi
"Personal entity and enlightenment cannot go together."
~ Sri Nisargadatta Maharaj
"You will know the truth, 
and the truth will set you free."
~ John 8:32
"You are "gods"; you are all children of the Most High."
~ Psalm 82: 6
"Your own will is all that answers prayer,
only it appears under the guise 
of different religious conceptions to each mind.
We may call it Buddha, Jesus, Krishna, but it is only the Self, the 'I'."
~ Swami Vivekananda
Essence Of Advaita
E = mc2 = Consciousness
Subject = Object = Consciousness
~ Ron Rattner, Sutra Sayings
Theory of Everything:
E = mc2 = Consciousness = Self.
~ Ron Rattner, Sutra Sayings
Ron's Introduction to "Advaita-Vedanta* For Dummies"
The following poem was composed during my extended post-retirement reclusive period of prayer and introspection. With the above quotations, it succinctly summarizes previously unimagined pivotal insights about our spiritual Self-identity and ultimate Reality realized after my midlife spiritual awakening. I will hereafter comment on these perennially transformative insights.


Advaita-Vedanta* For Dummies
You are not what you think you are:
You are not a person, or a personality.
You are not a body, or a nobody.
You are not your mind, or your thoughts.
You are infinite Eternal Awareness.

You are the screen, not the movie.
You are Rama, not the drama.
You are the glory, not the story.
You are the Whole, not your role.

So, wake up, and  –
Transcend entity identity!
* Advaita means non-dualism: it is
the oldest extant school of Indian Philosophy
Ron's audio recitation of Advaita-Vedanta For Dummies



Ron's explanation of Advaita-Vedanta* For Dummies

Dear Friends,

We're not what we think we are; not separate labels, but Universal Awareness!

Until midlife I self-identified only with my mortal physical body, its thoughts and story, and assumed that bodily death ended life.

But I was then blessed with a transformative spiritual awakening, which fundamentally changed my perceptions and perspectives of self identity and reality, bestowing ever increasing happiness and peace of mind. The foregoing quotations and poem succinctly summarize my previously unimagined pivotal insights about our Self-identity and ultimate Reality.

Since launching the SillySutras website in 2010, I have been sharing these insights online with the aspiration of helping others to similarly experience ever increasing happiness and peace of mind by transcending our acculturated mental limitations.

From childhood we have been labeled and  taught to self-identify only with an illusory and disempowering ego image; with a separate name, gender, and story about who and what we are. We are taught that we are each born into Nature as limited mortal beings; but, not that Nature is our nature, or that we are Beings of Light sharing limitless immortal common consciousness with all life-forms.

Thus, for millennia humans' ignorance of our true identity and immortality, has resulted in our hallucination of separation from Nature, from each other, and from our sole Self and spirit, with consequent destructive insanity, selfishness and suffering. 

Yet, for countless ages sages, seers and mystics have been trying to tell us that we are not what we think we are!  That we suffer from perception-deception – with self-identity and reality not what they appear to be; that it is possible to experientially transcend the inevitable suffering of ordinary human existence through self-realization of and self-identification with an ultimate universal spiritual reality – which is the matrix and common essence of all space-time causality reality.

We are not merely our mortal bodies – their genders, features, colors, religions, beliefs, emotions, habits or stories – or the 'voices in our heads'.  We are non-dual immortal spirit experiencing fleeting earth lives from infinite perspectives in transitory physical vehicles. 
But we're all the same 'under the hood'!  

What we call "death" is just a vacation – immortal spirit vacating temporary physical vehicles.   Cosmically, there is no death or time, just Eternal NOW! 

Conclusion

This mystic message is especially important in these turbulent and troubled times, because it can encourage and inspire us to fearlessly be inner – not outer – directed; and to thereby follow our heart, rather than the frightened herd.

Therefore, I have reposted the foregoing key quotations and Advaita-Vedanta* For Dummies  poem, emphasizing our shared Self identity – as Cosmic Consciousness or Non-Duality Reality.   And I've embedded a powerfully inspiring four minute YouTube viral video by rapper *Prince Eo already viewed over 100 million times and titled:

"I Am NOT Black, You are NOT White"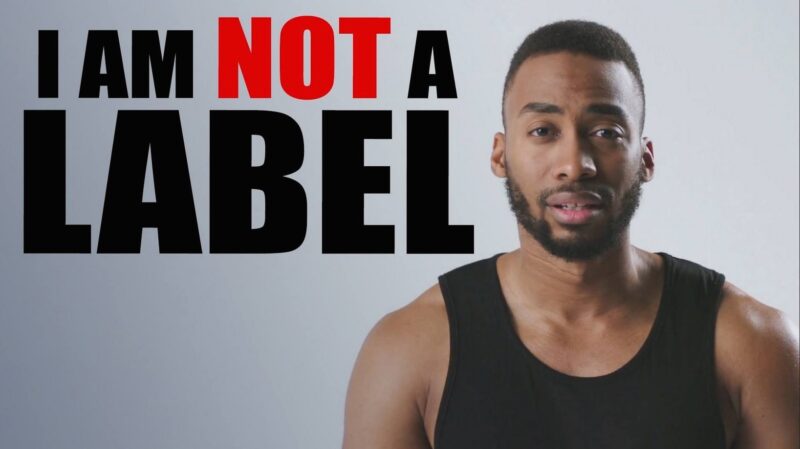 [*Prince Eo a/k/a "Makmantis X" also posted this video on Facebook titled: "This literally made me question everything." There have been over 100 million YouTube and Facebook views. Prince credits his spiritual perspective to inspiring ancient wisdom texts such as the Tao Te Ching and Bhagavad Gita.]
Invocation

May the above quotations, poetry and video, encourage and inspire us to fearlessly be inner – not outer – directed; and to thereby follow our heart, rather than the frightened herd.

And by so living from inside-out, may we find ever expanding happiness and peace of mind, as we realize and actualize our common Self identity as Infinite Potentiality, Being, Awareness, Bliss; Eternal Peace, Life, Light – LOVE!
 
And so shall it be!

Ron Rattner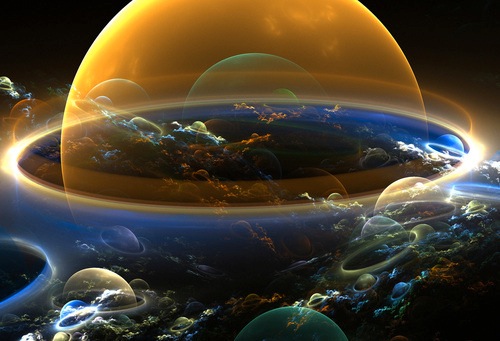 "Imagination is everything.
It is the preview of life's coming attractions."
~ Albert Einstein
"In this wonderful world of relativity,
we are all relatives."
~ Ron Rattner, Sutra Sayings
"Everything we think, do or say
changes this world in some way.
~ Ron Rattner, Sutra Sayings
"If in our daily life we can smile,
if we can be peaceful and happy,
not only we, but everyone will profit from it.
This is the most basic kind of peace work."
~ Thich Nhat Hanh
"You may say that I'm a dreamer
But I'm not the only one
I hope someday you'll join us
And the world will live as one"
~ John Lennon, "Imagine"
Dear Spiritual Sisters and Brothers –
Children of the Divine –

As fellow travelers on spaceship Earth,
let us welcome this new year not only
as the beginning of another of our precious planet's
annual revolutions around the sun,

But as the dawning of an enlightened new era.

As Earth revolves,
let us resolve
collectively, consciously and cooperatively,
to compassionately participate together in an evolutionary leap
into an auspicious new age of harmony, peace and joy,
for all Humankind and for all life on our precious planet.

The personal and planetary are intimately connected.

Just as dreamers 'create' their dreams,
together we are a 'dream-team',
dreaming our world into being; and,
consciously or unconsciously creating a 'common dream'.

So, rather than just wishing that 2020 be a wonderful year,
or passively awaiting fulfillment of promising prophesies,
let us actively actualize our collective aspiration
for evolutionary transformation,

With peace on earth and goodwill to all.

A resolution can be both a wish or determination to do something,
AND an accomplishment and manifestation of that wish.

So, as a planetary family, let us NOW
resolve to resolve our pressing international and interpersonal problems –
problems that we cannot resolve alone.

To fulfill our deepest aspirations,
let us envision, imagine and see
our precious planet as we wish it to be,

And then – to manifest our vision –
let us compassionately contribute our own unique gifts
from our own unique perspectives,
in our own unique ways.

To help us envision the world as we wish it to be,
embedded below are live video performances by John Lennon
of his inspired and ever inspiring song "Imagine".

May John's visionary message
that together we can "live as one"
encourage us to ever more manifest 
the immense beauty and compassion
of our true inner nature and limitless potentiality,
and thereby to transcend all obstacles as –
LOVE.

AND SO MAY IT BE!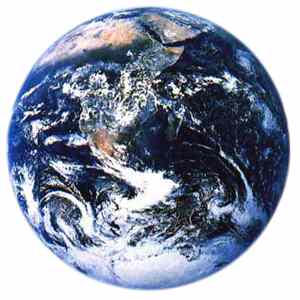 Ron's explanation and dedication of this Happy New Year message

As we begin another new year, this is a traditional time for deep reflection on our lives.

For many people these are dark and divisive times, unprecedented in their lives. But current painful world turmoil can be insightfully seen as dark times before an inevitable dawn; times with infinite evolutionary opportunities for societal spiritual awakening and a new era of human harmony and conscious connection with each other and with Nature.
So rather than curse the darkness, let us lovingly light evolutionary candles. 
  
To inspire societal spiritual awakening, the above verses urge that as earthly spiritual siblings we jointly resolve to resolve our critical ecological, interpersonal, and international planetary problems; crises which can be resolved through awakened awareness of how and why our human species has caused them and can cure them.

As passengers on 'spaceship Earth', we must cherish and not scuttle it;
we must stop polluting and unsustainably exploiting and destroying our precious planet's life-forms and ecology, and live peacefully, sustainably and harmoniously with each other and all other life-forms. 

Jesus told us: "You are "gods"; you are all sons of the Most High." [Psalm 82: 6; John 10:34]  "I tell you the truth, if you have faith as small as a mustard seed, you can say to this mountain, "Move from here to there" and it will move." [Matthew 17:20]

Thus, we are reminded that we are not mere powerless perceivers of our "reality", but a 'dream-team' knowingly or unknowingly creating it.  So with deep and abiding faith in our collective capacity to fulfill our deepest aspirations, let us join as a global family to envision, imagine and see our precious planet as we wish and intend it to be. 

And with such faith, may we cooperatively, harmoniously and lovingly resolve our common crises for our common good, with each one contributing our own unique gifts from our own unique perspectives, in our own unique ways.  May we soon reach a tipping point, when a critical mass of Humankind will uplift all human consciousness to resolve the critical mess now threatening us.  

Ever mindful of our Oneness with all Life on our precious planet, let us choose to act with loving-kindness and compassion for everyone everywhere. Rather than worry or be afraid, let us remember that

"The only thing we have to fear is…fear itself."

~ Franklin D. Roosevelt, first inaugural address

"For God sends hope in the darkest moments. 
The heaviest rain comes from the darkest clouds." 
~ Rumi

And so may it be!


John Lennon singing "Imagine" live.


Even after all this time
the sun never says to the Earth,
"You owe me."
Look what happens with a love like that.
It lights the whole sky."
~ Hafiz
"I wish I could show you when you are lonely or in the darkness,
the astonishing light of your own being."
~ Hafiz
"Love said to me,
 there is nothing that is not me. 
Be silent."
~ Rumi
"If you could get rid of yourself just once, the secret of secrets would open to you. The face of the unknown, hidden beyond the universe would appear on the mirror of your perception."
~ Rumi
"You are "gods"; you are all children of the Most High."
~ Psalm 82: 6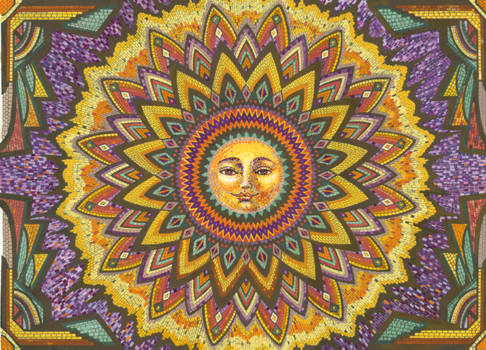 You are the sun in drag.

You are the sun in drag.

You are God hiding from yourself.

Remove all the "mine" – that is the veil.

Why ever worry about

Anything?

Listen to what your friend Hafiz

Knows for certain:

The appearance of this world

Is a Magi's brilliant trick, though its affairs are

Nothing into nothing.

You are a divine elephant with amnesia

Trying to live in an ant

Hole.

Sweetheart, O sweetheart

You are God in

Drag!
‬


Ron's Commentary on Sufi Master Hafiz.

I am privileged to share with you the foregoing poem by Iran's favorite poet, 14th century Sufi master Hafiz (Hafez). Just as many Western people keep copies of the Bible in their homes, many Persian people keep copies of Hafiz' writings which they consider the pinnacle of Persian literature.

Written in Farsi, this poem was expertly translated to English by Daniel Ladinsky.  Yet my Iranian friends say that to be fully appreciated it must be read as originally composed.  

But even for those of us who do not understand Farsi, the timeless genius of this poem, as translated, enriches and enlightens our hearts.

May we joyously join Hafiz in heartfelt gratitude as this Master poet importunes us:

"Join me in the pure atmosphere of gratitude for life.
Join my eyes and soul in their divine applause."
~ Hafiz

And so may it be!

Ron Rattner