Posts Tagged 'happy new year'
"Imagination is everything.
It is the preview of life's coming attractions."
~ Albert Einstein
"In this wonderful world of relativity,
we are all relatives."
~ Ron Rattner, Sutra Sayings
"Everything we think, do or say
changes this world in some way.
~ Ron Rattner, Sutra Sayings
"If in our daily life we can smile,
if we can be peaceful and happy,
not only we, but everyone will profit from it.
This is the most basic kind of peace work."
~ Thich Nhat Hanh
"You may say that I'm a dreamer
But I'm not the only one
I hope someday you'll join us
And the world will live as one"
~ John Lennon, "Imagine"
Dear Spiritual Sisters and Brothers –
Children of the Divine –

As fellow travelers on spaceship Earth,
let us welcome this New Year,
Not only as another advent
of our precious planet's regular revolutions around the sun,

But as the dawning of an enlightened new Aquarian age.

As Earth regularly revolves,
let us resolutely resolve –
collectively, consciously and cooperatively,
to compassionately participate together in an evolutionary leap
into an auspicious new age of harmony, peace and joy,
for all Humankind and for all life on our precious planet.

The personal and planetary are intimately connected.

Just as dreamers 'create' their dreams,
together we are a 'dream-team',
dreaming our world into being; and,
consciously or unconsciously creating a 'common dream'.

So, rather than just wishing that 2021 be a wonderful year,
or passively awaiting fulfillment of promising prophesies,
let us actively actualize our collective inspiration and aspiration
for evolutionary transformation,

With Peace on Earth and goodwill to all.

A resolution can be both a wish or determination to do something,
AND an accomplishment and manifestation of that wish.

So, as a planetary family, let us NOW resolve to resolve
our pressing international and interpersonal problems –
problems that we cannot resolve alone.

To fulfill our deepest aspirations,
let us envision, imagine and see
our precious planet as we wish it to be,

And then – to manifest our vision –
let us compassionately contribute our own unique gifts
from our own unique perspectives,
in our own unique ways.

To help us envision the world as we wish it to be,
embedded below are live video performances by John Lennon
of his inspired and ever inspiring song "Imagine".

May John's visionary message
that together we can "live as one",
encourage us to ever more manifest 

the immense beauty and compassion
of our true inner nature and infinite potentiality,
and thereby to transcend all obstacles as LOVE.

AND SO SHALL IT BE!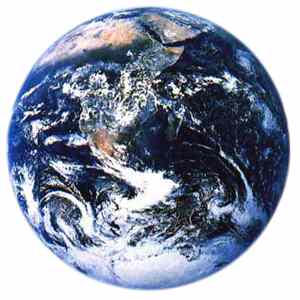 Ron's explanation and dedication of this Happy New Year message

As we begin another new year, this is a traditional time for deep reflection on our lives.

For many people these are dark and divisive times, unprecedented in their lives. But current painful world turmoil can be insightfully seen as dark times before an inevitable dawn; times with infinite evolutionary opportunities for societal spiritual awakening and a new Aquarian age of human harmony and conscious connection with each other and with Nature.
So rather than curse the darkness,
let us lovingly light evolutionary candles.
Rather than decry the past, or fear the future,
let us be ever grateful for bountiful blessings of precious human life.  
  
To inspire societal spiritual awakening, the above verses urge that as earthly spiritual siblings we jointly resolve to resolve our critical ecological, interpersonal, and international planetary problems; crises which can be resolved through awakened awareness of how and why our human species has caused them and can cure them.

As passengers on 'spaceship Earth', we must cherish and not scuttle it;
we must stop polluting and unsustainably exploiting and destroying our precious planet's life-forms and ecology, and live peacefully, sustainably and harmoniously with each other and all other life-forms. 

Jesus told us: "You are "gods"; you are all sons of the Most High." [Psalm 82: 6; John 10:34]  "I tell you the truth, if you have faith as small as a mustard seed, you can say to this mountain, "Move from here to there" and it will move." [Matthew 17:20]

Thus, we are reminded that we are not mere powerless perceivers of our "reality", but a 'dream-team' knowingly or unknowingly creating it.  So with deep and abiding faith in our collective capacity to fulfill our deepest aspirations, let us join as a global family to envision, imagine and see our precious planet as we wish and intend it to be. 

So with the new year, may we cooperatively, harmoniously and lovingly resolve our common crises for our common good, with each of us contributing our unique gifts from our unique perspectives, in our unique ways.  May we thus reach a pivotal tipping point, whereby a critical mass of Humankind will uplift all human consciousness to resolve the critical mess now threatening life on Earth.  

Ever mindful of our Oneness with all Life on our precious planet, let us choose to act with loving-kindness and compassion for everyone everywhere.

Rather than worry or be afraid, let us remember that:

"The only thing we have to fear is…fear itself. . .
which paralyzes needed efforts to convert retreat into advance."

~ Franklin D. Roosevelt, first Presidential inaugural address

"For God sends hope in the darkest moments. 
The heaviest rain comes from the darkest clouds." 
~ Rumi

And so may it be!

Ron Rattner


John Lennon singing "Imagine" live.