Posts Tagged 'Interdependence'

"No country can be called free
which is governed by an absolute power;
and it matters not whether it be an absolute royal power
or an absolute legislative power,
as the consequences will be the same to the people."
~ Thomas Paine
"Everything depends on everything else.
Nothing exists on its own.
On account of all the influences that come to bear upon them,
things appear, exist, and disappear, and then reappear again.
But they never exist independently."
~ Dalai Lama – Little Book of Inner Peace
"This separation between man and man, between nation and nation,
 between earth and moon, between moon and sun.

Out of this idea of separation between atom and atom comes all misery.
 But the Vedanta says that this separation does not exist, it is not real."

~ Swami Vivekananda [Jnana Yoga]
"Reality is merely an illusion,
albeit a very persistent one."

"Our separation of each other is an optical illusion of consciousness."

"Space and time are not conditions in which we live,

they are modes in which we think."
~ Albert Einstein
"Objective reality does not exist" ….

"The universe is fundamentally a gigantic … hologram"

~ David Bohm, Quantum Physicist and Einstein protegé
"God alone is the Doer.

Everything happens by His will."

~ Ramakrishna Paramahansa
"When there is harmony between the mind, heart and resolution

then nothing is impossible."

~ Rig Veda
"As a man thinketh in his heart, so is he."

~ Proverbs 23:7
"It is only with the heart that one can see rightly.

What is essential, is invisible to the eye."

~ Antoine de Saint Exupery
"We are formed and molded by our thoughts.

Those whose minds are shaped by selfless thoughts

give joy when they speak or act.

Joy follows them like a shadow that never leaves them."

~ Buddha

"I regard consciousness as fundamental.

I regard matter as derivative from consciousness.

We cannot get behind consciousness.

Everything that we . . . regard as existing,
postulates consciousness."

~ Max Planck, Nobel laureate physicist
"The very study of the physical world leads to the conclusion that consciousness is an ultimate reality and, all the possible knowledge, concerning objects can be given as its wave function"

~ Eugene Wigner, Nobel laureate physicist and co-founder of quantum mechanics
"The intuitive mind is a sacred gift,

and the rational mind is a faithful servant.

We have created a society that honors the servant

and has forgotten the gift."

~ Albert Einstein
"Whatever we think, do, or say,

changes this world in some way."

~ Ron Rattner, Sutra Sayings
"When it can be said by any country in the world,
my poor are happy, neither ignorance nor distress is to be found among them,
my jails are empty of prisoners, my streets of beggars,
the aged are not in want, the taxes are not oppressive,
the rational world is my friend
because I am the friend of happiness.
When these things can be said,
then may that country boast its constitution and government."
~ Thomas Paine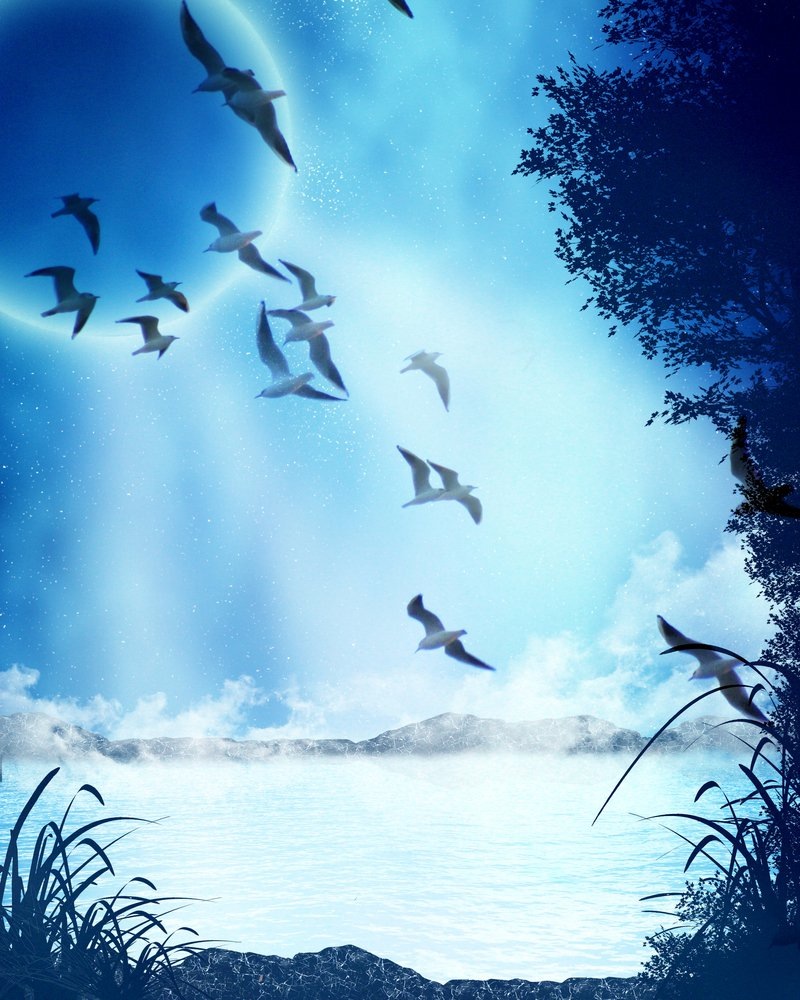 Interdependence Way, On Independence Day
~ A Revolution of Consciousness

Dear Friends,

Happy US July 4th Independence Day holiday!

This posting is dedicated to advancing our unprecedented and imminent "critical mass" realization that independence is impossible; that everyone/everything is interconnected and interdependent; so that no-one/nothing perceivable exists permanently or independently.


On July 4, 1776, thirteen American colonies declared their independence from British royal rule, in an historic document inspired by Thomas Paine's Quaker philosophy and written by Thomas Jefferson. The Declaration of Independence proclaimed that under "the laws of nature and of nature's God" government is established by people to secure their life, liberty, and happiness, and is to be overthrown as illegitimate if it no longer does that.



The US founding fathers recognized, that governments and their chartered transnational organizations do not exist by Divine right; that they are established by people to serve people – not to exploit or oppress them – and that they are illegitimate unless they serve human rights and happiness.



Since 1776, "the laws of nature and of nature's God" have prevailed, but the world has changed immensely: The thirteen North American colonies have become the richest most powerful nation in world history – an American empire much vaster than the British empire which it succeeded. Human population has grown meteorically, from approximately 800 million (with 2.5 million people inhabiting American colonies) to over 7.9 billion and growing rapidly.



Through amazing technological and scientific advances the world has become much smaller and most humans have become part of an instantly interconnected and largely interdependent global community, sharing critical information in an unprecedented new age of world-wide ecologic, economic, political and social crises and opportunities. Yet despite this amazing technological advancement much of humanity continues to suffer illusionary psychological separation from each other and Nature, fostering insanely unsustainable ecological desecration of our precious planet, and barbaric exploitation of vulnerable beings and other life-forms, which catastrophically threaten unprecedented destruction of all Earth life.

And as in 1776 such separation insanity is still perpetrated and permitted by a few autocratic and plutocratic political "leaders", and greedy transnational institutions evading equitable taxation. And yet they are still allowed by most of humankind to detrimentally dominate our world.

However, in the almost 250 years since 1776, there has been an unprecedented gradual awakening of humanity, and we are now experiencing a revolution of human consciousness.

We have recently entered an extraordinary "new normal" post-pandemic period of unprecedented worldwide social and cultural unrest. Deeply disturbed by irrational and immoral interruptions of their normal lives more and more people are psychologically awakening to our sacred connection with, and deep moral responsibility to cherish and preserve, all life on our precious planet Earth.

Moreover we are now experiencing unprecedented Aquarian age cosmic energies, and auspicious cyclical and astrological planetary alignments, exceptionally advantageous to spiritual evolution. These unprecedented energies and rare alignments are elevating a "critical mass" of humankind to ascend from illusory 3D body/mind or brain/mind consciousness toward previously unimagined 5D heart/mind telepathic awareness.

And confronted with imminent catastrophe humankind are realizing (as did visionary Thomas Pain) that under "the laws of nature and of nature's God" independence is impossible; that everything and everyone is interdependent, not independent.

Prior to 1776 Thomas Paine realized and wrote that:
"No country can be called free which is governed by an absolute power; and it matters not whether it be an absolute royal power or an absolute legislative power, as the consequences will be the same to the people."

"To argue with a person who has renounced the use of reason is like administering medicine to the dead."

"The greatest tyrannies are always perpetuated in the name of the noblest causes."

"The World is my country, all mankind are my brethren, and to do good is my religion."

"Our greatest enemies, the ones we must fight most often, are within."

"When it shall be said in any country in the world my poor are happy; neither ignorance nor distress is to be found among them; my jails are empty of prisoners, my streets of beggars; the aged are not in want; the taxes are not oppressive; the rational world is my friend, because I am a friend of its happiness: When these things can be said, there may that country boast its Constitution and its Government"

~ Thomas Paine

Impelled by an otherwise imminent catastrophe ending Earth-life as we've known it, our global human family must NOW transcend critically mistaken illusory beliefs of our separate independence, with realization that independence is impossible; that everyone/everything is interconnected and interdependent; so that no-one/nothing perceivable exists permanently or independently.

Thereby, we can and we shall use this rare opportunity to revolutionarily and compassionately transform the world!

Invocation


With malice toward none, and empathy for all,

Let us end the iniquity of inequity in our society,

So "that government of the people, by the people,
for the people, shall not perish from the Earth"
~ Ron Rattner, Sutra Sayings

And so shall it be!

Ron Rattner

Crossroads: Labor Pains of a New Worldview:

Our urgent need for a new interdependent worldview – how we need to collectively change our minds to change our world – is expertly explained and portrayed in this excellent one hour documentary movie, already viewed online by over one million concerned people.


"Interdependence is a fundamental law of nature."
~ Dalai Lama
"Happiness is not a matter of intensity
but of balance and order and rhythm and harmony."
~ Thomas Merton
"Life is balance of holding on and letting go."
"Your hand opens and closes, opens and closes.
If it were always a fist or always stretched open, you would be paralyzed.
Your deepest presence is in every small contracting and expanding,
the two as beautifully balanced and coordinated as birds' wings."
~ Rumi
"joy and sorrow are inseparable. . .
together they come and when one sits alone with you . .
remember that the other is asleep upon your bed."
~ Khalil Gibran
"what is joy without sorrow? what is success without failure?
what is a win without a loss? what is health without illness?
you have to experience each if you are to appreciate the other. there is always going to be suffering. it's how you look at your suffering, how you deal with it, that will define you."
~ Mark Twain
"In Attunement with God you will find the way to true success,
which is a balance of spiritual, mental, moral, and material attainment."
~ Paramahansa Yogananda
"As long as you live, you will be subject to change,
whether you will it or not –
now glad, now sorrowful;
now pleased, now displeased;
now devout, now undevout;
now vigorous, now slothful;
now gloomy, now merry.
But a wise man who is well taught in spiritual labor
stands unshaken in all such things,
and heeds little what he feels,
or from what side the wind of instability blows."
~ Thomas à Kempis, The Imitation of Christ
"As it acts in the world, the Tao is like the bending of a bow.
The top is bent downward; the bottom is bent up.
It adjusts excess and deficiency so that there is perfect balance.
It takes from what is too much
and gives to what isn't enough.
Those who try to control, who use force to protect their power,
go against the direction of the Tao.
They take from those who don't have enough
and give to those who have far too much.
The Master can keep giving because there is no end to her wealth.
She acts without expectation, succeeds without taking credit,
and doesn't think that she is better than anyone else."
~ Lao Tzu, translation by Stephen Mitchell
"Let us celebrate – not separate – the Whole;

Let us balance our differences on a fulcrum of

< LOVE >."
~ Ron Rattner, Sutra Sayings




Life's in the Balance
Our life is in the balance,
Ever < NOW >,

'Twixt our hopes
and our history,

On a fulcrum of Mystery,

Our life is in the balance,
Ever < NOW > !


Ron's audio explanation and recitation of "Life's in the Balance"

Ron's explanation of "Life's in the Balance"
Dear Friends,
The foregoing quotations and sutra verses address an important philosophical and practical question: "How can we live a "balanced life"?"
Have you ever considered what it means to live a "balanced life"?  If so, what did you decide?  Have you considered eating a balanced diet, or balancing and prioritizing your time spent with work, recreation, meditation, relationships, rest, etc.?
Each of us is unique with a unique Earth life history and perspective.  So there can be no specific answer or definition for each of us about what constitutes "a balanced life".  Moreover, everything is in constant flux, precluding any unchanging answer.  Yet living a "balanced life" is an issue of considerable importance for all of us.
Especially since my mid-life inner awakening, I have learned that – just as our bodies naturally tend toward maintaining a state of homeostasis – there is a strong tendency throughout Nature to maintain homeostatic equilibrium, and to energetically compensate for any disruptions or deviations from that balanced state.  Also that "Interdependence is a fundamental law of nature."
Yet it appears that we Humans are the only earthly species responsible for significant ecological imbalances. Forgetting that Nature is our nature; that we are interdependently ONE with Nature; and, that Nature 'bats last', we have mistakenly believed and behaved as if we are separated from each other and from Nature. So people unsustainably neglect or try to control Nature, and mistakenly disrupt Nature's homeostatic equilibrium.  
This behavior has resulted in catastrophic threats to all Life as we've known it, from disharmonious cruelty, wars, and insanely unsustainable exploitation of our precious planet. So we now see widespread physical, psychological, and economic suffering and unhappiness. Our mistaken self-identification as supposedly separate entities is what spiritual teachers call "ego".  And most spiritual teachings are intended to help us transcend such limited ego consciousness.
For example the Dalai Lama reminds us that

"Interdependence is a fundamental law of nature. Not only higher forms of life but also many of the smallest insects are social beings who, without any religion, law, or education, survive by mutual cooperation based on an innate recognition of their interconnectedness. The most subtle level of material phenomena is also governed by interdependence. All phenomena, from the planet we inhabit to the oceans, clouds, forests, and flowers that surround us, arise in dependence upon subtle patterns of energy. Without their proper interaction, they dissolve and decay."
Because we have egocentrically forgotten our inseparable interconnectedness and interdependence with all life everywhere, we have degenerated into insanity – unconsciously committing mass suicide by ecocide, and threatening nuclear catastrophe. So these are critical times of immense jeopardy and suffering, yet immense opportunity.


The human species has developed amazing new technologies, which if wisely and unselfishly used could foster a wonderful new enlightened age. And paradoxically we can advance toward such a new age by emulating past pre-industrial societies.

Isn't it now crucial that we learn from the wisdom of indigenous people who have lived sane and happy lives by prioritizing sustainable harmony with Nature over it's unsustainable exploitation; cooperation over competition; respect for prophets over lust for profits; democracy over authoritarianism?

Conclusion

Since Nature is our nature and is in charge of our lives, to live a "balanced life" we must self-identify with Nature, and consciously cooperate with our precious planet's interdependent ecosystem.  We must behave mindfully without disrupting the crucial homeostatic harmony of our body-minds with our environment.

Dedication

May the foregoing "Life's in the Balance" sutra verses and quotations help us discover innate happiness in our interdependent and inseparable ONENESS with Nature and all of its lifeforms, and encourage us to allow Nature to bless all life everywhere with interdependent balance and harmony. 

 

And so may it be!

Ron Rattner



"Imagination is everything.
It is the preview of life's coming attractions."
~ Albert Einstein
"Imagination is more important than knowledge.
For knowledge is limited to all we now know and understand,
while imagination embraces the entire world,
and all there ever will be to know and understand."
~ Albert Einstein
"You may say that I'm a dreamer
But I'm not the only one
I hope someday you'll join us
And the world will live as one"
~ John Lennon, "Imagine"
"Is all that we see or seem
but a dream within a dream?"
~ Edgar Allen Poe
"Your thoughts create reality. The most pragmatic way to create world peace is to use your power of visualization. Think Peace, Act Peace, Spread Peace, Imagine Peace. Your thoughts will soon cover the planet. The most important thing is to believe in your power. It works."
~ Yoko Ono
"Faith is a light of such supreme brilliance that it dazzles the mind and darkens all its visions of other realities;
but in the end when we become used to the new light,
we gain a new view of all reality transfigured and elevated in the light itself."
~ Thomas Merton
"On a long journey of human life,
faith is the best of companions;
it is the best refreshment on the journey;
and it is the greatest property."
~ Buddha
"Faith is the highest passion in a human being.
Many in every generation may not come that far,

but none comes further."
~ Soren Kierkegaard
"Faith is different from proof;
the latter is human, the former is a gift from God."
"The heart has its reasons that reason does not know."
~ Blaise Pascal
"Faith—in life, in other people, and in oneself—is the attitude of
 allowing the spontaneous to be spontaneous, in its own way and in its own time."
 . . .
"Faith is, above all, open-ness—an act of trust in the unknown."
~ Alan Watts
Introduction
Dear Friends,
The above quotations about imagination and faith, and the following poetic essay and embedded videos, are posted as a tribute to departed hero John Lennon, on his October 9, 80th birthday anniversary. John's lasting legacy as a charismatic and visionary populist leader who imagined a peaceful planet fulfilling our common needs, is explained in comments after the essay/poem.
Envisioning a Better World
~ With Imagination and Faith
Just as dreamers 'create' their dreams,
together we are a 'dream-team',
dreaming our world into being;

And, consciously or unconsciously creating a 'common dream'.

Together, we are awakening to the greatest "secret of secrets":

That we are not mere powerless perceivers of our "reality",
but also its co-creators –

That we interdependently co-create our reality with our imagination, thoughts, words and deeds;

That everything we think, do or say changes our world in some way;

That our worldly "reality" depends upon the light of awareness with which we envision, experience and co-create it.

As we are awakening, we are discovering our true nature as Infinite Potentiality, and we are becoming infused with abiding faith in Nature and our Self, and in the impenetrable Mystery beyond every form or phenomenon.

As we are awakening, we are also discovering that our great gift of imagination can immeasurably help us live harmonious, creative, and loving lives.

We are learning – as Einstein taught us – that
what we imagine is "the preview of life's coming attractions."

So, as we awaken with abiding faith and love,
together let us "imagine" – like martyred hero John Lennon – that

"Someday …. the world will live as one".

AND SO SHALL IT BE!

Ron Rattner


Ron's Comments on Envisioning a Better World
~ With Imagination and Faith:

Dear Friends,

The foregoing poetic essay is a tribute to departed hero John Lennon, on his 80th birthday anniversary. Lennon – like Dr. King and Malcolm X – was martyred at age forty at the pinnacle of his powers, but he bequeathed to us a lasting legacy of unrelenting aspiration and inspiration for planetary peace and love.

Recent US presidential election politics have revealed that most Americans are justifiably dissatisfied with US empire policies and economics; that they especially object to extreme economic inequality, unjustly favoring the super-rich 1% at the expense of almost everyone else, caused by an ever warlike imperial government with much more hypocrisy than democracy.

John Lennon was and remains a charismatic and visionary populist leader who imagined a peaceful planet fulfilling our common needs and deepest desires for a radically new era when our "world will live as ONE."

Lennon recognized that whatever our political, cultural, generational, or geographical labels or perspectives, we all share overriding common needs and aspirations.  That as Humankind we share the same web of life, the same precious Earth ecology, the same aspirations for health and happiness and for just and loving societies serving basic needs of all life on a peaceful planet. 
 
To honor John Lennon on his 80th birthday, I've embedded below two live performances of John singing "Imagine", plus written lyrics. As we listen to him projecting our heartfelt aspirations, let us join together with faith, to envision and co-create a wonderful new era when our "world will live as ONE."

And so shall it be!

Ron Rattner


John Lennon – "Imagine" (live performances)



"Imagine"


Imagine there's no Heaven
It's easy if you try

No hell below us

Above us only sky

Imagine all the people

Living for today



Imagine there's no countries

It isn't hard to do

Nothing to kill or die for

And no religion too

Imagine all the people

Living life in peace



You may say that I'm a dreamer

But I'm not the only one

I hope someday you'll join us

And the world will be as one



Imagine no possessions

I wonder if you can

No need for greed or hunger

A brotherhood of man

Imagine all the people

Sharing all the world



You may say that I'm a dreamer

But I'm not the only one

I hope someday you'll join us

And the world will live as one


~ John Lennon