Posts Tagged 'Thomas à Kempis'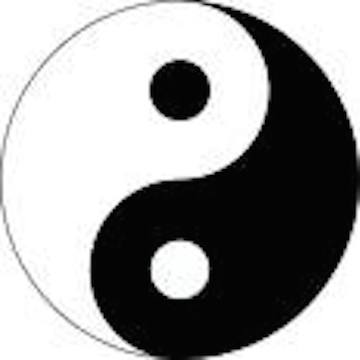 "Interdependence is a fundamental law of nature."
~ Dalai Lama
"Happiness is not a matter of intensity
but of balance and order and rhythm and harmony."
~ Thomas Merton
"Life is balance of holding on and letting go."
"Your hand opens and closes, opens and closes.
If it were always a fist or always stretched open, you would be paralyzed.
Your deepest presence is in every small contracting and expanding,
the two as beautifully balanced and coordinated as birds' wings."
~ Rumi
"joy and sorrow are inseparable. . .
together they come and when one sits alone with you . .
remember that the other is asleep upon your bed."
~ Khalil Gibran
"what is joy without sorrow? what is success without failure?
what is a win without a loss? what is health without illness?
you have to experience each if you are to appreciate the other. there is always going to be suffering. it's how you look at your suffering, how you deal with it, that will define you."
~ Mark Twain
"In Attunement with God you will find the way to true success,
which is a balance of spiritual, mental, moral, and material attainment."
~ Paramahansa Yogananda
"As long as you live, you will be subject to change,
whether you will it or not –
now glad, now sorrowful;
now pleased, now displeased;
now devout, now undevout;
now vigorous, now slothful;
now gloomy, now merry.
But a wise man who is well taught in spiritual labor
stands unshaken in all such things,
and heeds little what he feels,
or from what side the wind of instability blows."
~ Thomas à Kempis, The Imitation of Christ
"As it acts in the world, the Tao is like the bending of a bow.
The top is bent downward; the bottom is bent up.
It adjusts excess and deficiency so that there is perfect balance.
It takes from what is too much
and gives to what isn't enough.
Those who try to control, who use force to protect their power,
go against the direction of the Tao.
They take from those who don't have enough
and give to those who have far too much.
The Master can keep giving because there is no end to her wealth.
She acts without expectation, succeeds without taking credit,
and doesn't think that she is better than anyone else."
~ Lao Tzu, translation by Stephen Mitchell
"Let us celebrate – not separate – the Whole;

Let us balance our differences on a fulcrum of

< LOVE >."
~ Ron Rattner, Sutra Sayings




Life's in the Balance
Our life is in the balance,
Ever < NOW >,

'Twixt our hopes
and our history,

On a fulcrum of Mystery,

Our life is in the balance,
Ever < NOW > !


Ron's audio explanation and recitation of "Life's in the Balance"

Ron's explanation of "Life's in the Balance"
Dear Friends,
The foregoing quotations and sutra verses address an important philosophical and practical question: "How can we live a "balanced life"?"
Have you ever considered what it means to live a "balanced life"?  If so, what did you decide?  Have you considered eating a balanced diet, or balancing and prioritizing your time spent with work, recreation, meditation, relationships, rest, etc.?
Each of us is unique with a unique Earth life history and perspective.  So there can be no specific answer or definition for each of us about what constitutes "a balanced life".  Moreover, everything is in constant flux, precluding any unchanging answer.  Yet living a "balanced life" is an issue of considerable importance for all of us.
Especially since my mid-life inner awakening, I have learned that – just as our bodies naturally tend toward maintaining a state of homeostasis – there is a strong tendency throughout Nature to maintain homeostatic equilibrium, and to energetically compensate for any disruptions or deviations from that balanced state.  Also that "Interdependence is a fundamental law of nature."
Yet it appears that we Humans are the only earthly species responsible for significant ecological imbalances. Forgetting that Nature is our nature; that we are interdependently ONE with Nature; and, that Nature 'bats last', we have mistakenly believed and behaved as if we are separated from each other and from Nature. So people unsustainably neglect or try to control Nature, and mistakenly disrupt Nature's homeostatic equilibrium.  
This behavior has resulted in catastrophic threats to all Life as we've known it, from disharmonious cruelty, wars, and insanely unsustainable exploitation of our precious planet. So we now see widespread physical, psychological, and economic suffering and unhappiness. Our mistaken self-identification as supposedly separate entities is what spiritual teachers call "ego".  And most spiritual teachings are intended to help us transcend such limited ego consciousness.
For example the Dalai Lama reminds us that

"Interdependence is a fundamental law of nature. Not only higher forms of life but also many of the smallest insects are social beings who, without any religion, law, or education, survive by mutual cooperation based on an innate recognition of their interconnectedness. The most subtle level of material phenomena is also governed by interdependence. All phenomena, from the planet we inhabit to the oceans, clouds, forests, and flowers that surround us, arise in dependence upon subtle patterns of energy. Without their proper interaction, they dissolve and decay."
Because we have egocentrically forgotten our inseparable interconnectedness and interdependence with all life everywhere, we have degenerated into insanity – unconsciously committing mass suicide by ecocide, and threatening nuclear catastrophe. So these are critical times of immense jeopardy and suffering, yet immense opportunity.


The human species has developed amazing new technologies, which if wisely and unselfishly used could foster a wonderful new enlightened age. And paradoxically we can advance toward such a new age by emulating past pre-industrial societies.

Isn't it now crucial that we learn from the wisdom of indigenous people who have lived sane and happy lives by prioritizing sustainable harmony with Nature over it's unsustainable exploitation; cooperation over competition; respect for prophets over lust for profits; democracy over authoritarianism?

Conclusion

Since Nature is our nature and is in charge of our lives, to live a "balanced life" we must self-identify with Nature, and consciously cooperate with our precious planet's interdependent ecosystem.  We must behave mindfully without disrupting the crucial homeostatic harmony of our body-minds with our environment.

Dedication

May the foregoing "Life's in the Balance" sutra verses and quotations help us discover innate happiness in our interdependent and inseparable ONENESS with Nature and all of its lifeforms, and encourage us to allow Nature to bless all life everywhere with interdependent balance and harmony. 

 

And so may it be!

Ron Rattner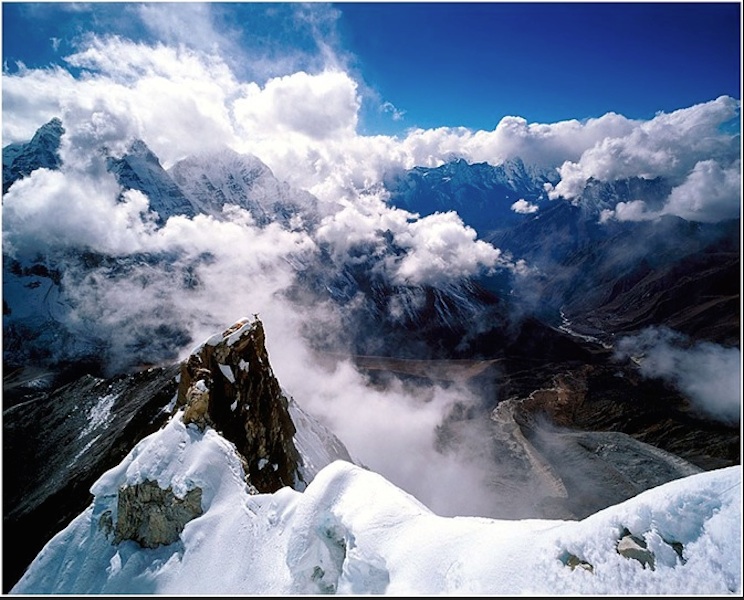 Faith is the highest passion in a human being.
Many in every generation may not come that far,
but none comes further.
~ Soren Kierkegaard
"On a long journey of human life,
faith is the best of companions;
it is the best refreshment on the journey;
and it is the greatest property."
~ Buddha

"When I despair, I remember that all through history
the way of truth and love has always won. 
There have been tyrants and murderers and for a time they seem invincible; 
but in the end they always fall—think of it. Always."
~ Mahatma Gandhi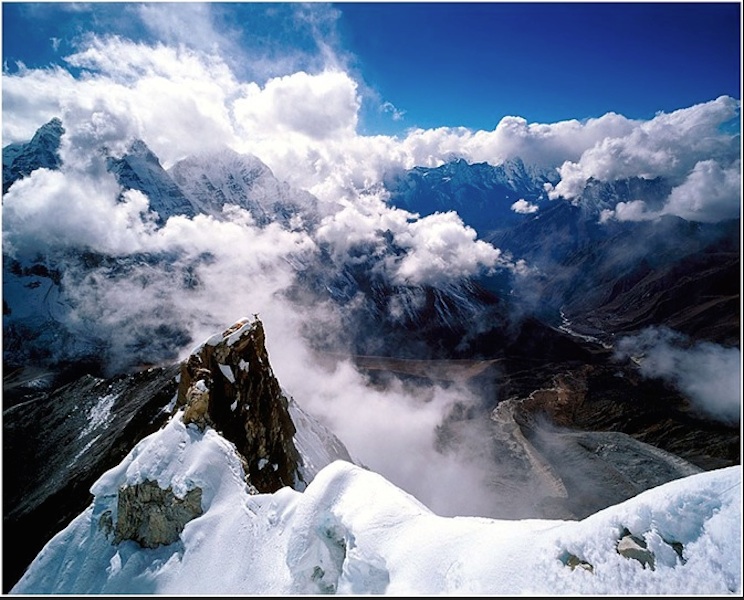 "Faith is a knowledge within the heart,
beyond the reach of proof."

"Faith is an oasis in the heart which can never be reached by the caravan of thinking"

~ Khalil Gibran
"The heart has its reasons that reason does not know."

"Faith is different from proof;
the latter is human, the former is a Gift from God."

"Faith embraces many truths which seem to contradict each other."

~ Blaise Pascal
"The most beautiful and most profound experience is the sensation of the mystical. …
To know that what is impenetrable to us really exists, manifesting itself as the highest wisdom and the most radiant beauty which our dull faculties can comprehend only in their primitive forms,
this knowledge, this feeling is at the center of true religiousness."
~ Albert Einstein
"Faith is much better than belief.
Belief is when someone else does the thinking."
~ Buckminster Fuller
"Faith means living with uncertainty –
feeling your way through life,
letting your heart guide you like a lantern in the dark"
~ Dan Millman
"My faith runs so very much faster than my reason
that I can challenge the whole world and say,
'God is, was and ever shall be'."

~ Mahatma Gandhi
"This above all, to thy own Self be true."
~ William Shakespeare
"The greatest religion is to be true to your own nature.
Have faith in yourselves!"
~ Swami Vivekananda
"Intelligence must follow faith, never precede it,
and never destroy it."
~ Thomas Kempis
"Faith is a light of such supreme brilliance that it dazzles the mind and darkens all its visions of other realities,
but in the end when we become used to the new light, we gain a new view of all reality transfigured and elevated in the light itself."
~ Thomas Merton
"I tell you the truth, if you have faith as small as a mustard seed,
you can say to this mountain, "Move from here to there" and it will move."
~ Matthew 17:20


Ron's 2017 Commentary on Mystical Faith.

Dear Friends,

In reviewing and revising previous SillySutras postings, I've been wondering about the subtle circumstances which have seemed most important in furthering my spiritual evolution from age forty two to age eighty four. And why, after four decades of spiritual exploration, I often experience the "real world' mostly like a movie – a synchronistic simulated reality?

Forty two years ago, I was self-identifying as an uptight and unhappy middle-aged secular litigation lawyer on the brink of divorce, when I had an unforgettable "out of body" experience [OOB] which has sparked four decades of spiritual exploration and evolution – so far.

Now I mostly self-identify as eternal spirit enjoying a brief "in a body experience" as an 84 year old retired lawyer and spiritual writer. And I feel blessed with great happiness and gratitude for this precious fleeting lifetime, despite its inevitable ups and downs.

Perhaps my best explanation for being so blessed, is that I've enjoyed ever growing deep faith in the mystical mystery of Divinity. Previously, I have explained in essays how "I've Found A Faith-Based Life" and defined faith as distinguished from belief.

Today I have posted the foregoing profound quotations to help inspire our deep faith. Please read and reflect on them.

Also I've embedded below a beautiful youtube video performance of Rodgers and Hammerstein's inspiring song "You'll Never Walk Alone" as excerpted from the film version of their classical musical play "Carousel". The emotions we feel from that performance can also help inspire our deep realization that with faith and hope in our heart we'll never walk alone.

And so may it be!

Ron Rattner


2020 Epilogue: Predictions of a faith-based optimist.

Dear Friends,

I write today to share optimistic predictions that with faith we are destined to enjoy ever increasing happiness on our precious planet Earth.

Forty five years ago, after an unforgettable OOB experience, I deeply intuited that thought was the genesis of all phenomenal "reality". Thereafter I gradually became persuaded by Einstein and experience that "space and time are not conditions in which we live, [but] modes in which we think"; and that our perceived space/time "reality" is "an optical illusion of consciousness." 

But, I have remained unspeakably grateful and devotional as a passenger on "Spaceship Earth", awed by its amazing existence in space/time, and profoundly concerned about foolishly unsustainable human disruption of its miraculous ecology.

Thus for many years I've observed that survival of Earth-life as we have known it is being catastrophically threatened by a tiny group of autocratic mega-billionaires, who insanely control and exploit of our precious planet. Yet, from a deep faith-based perspective I've remained confident that we are ultimately destined to end nefarious psychopathic global rule of humankind. (See https://sillysutras.com/ive-found-a-faith-based-life/)

In 2020, since unconstitutionally ordered under house arrest, as an allegedly viral vulnerable elder, I've observed that recent extraordinary and shocking events are at long last awakening a critical mass of humankind to awareness which will end our autocratic oppression. So from my faith-based perspective, our current "new normal" pre-planned coronavirus crisis era of worldwide fear and panic presents a once-in-a-lifetime "tipping point" opportunity for humankind to co-create a new and wonderful world of happiness, harmony and health for everyone everywhere, rather than to degenerate into a locked-down dystopian/Orwellian "Big Brother" era of unprecedented and insidious global human control and enslavement by a few malignant psychopaths.

Thus, today I predict that WE THE PEOPLE, will soon democratically reclaim our freedoms and inalienable constitutional and human rights to overcome unjust and immoral control by a few globalist-autocrats, rather than succumbing to their insidious brainwashing techniques of instilling pervasive societal fears and instigating inter-societal polarized controversies. And as a faith-based optimist I foresee that we can transform the world by intuitively, faithfully and fearlessly following our hearts, not the brainwashed herd, and by non-violently refusing to cooperate with our treacherous governments, institutions and enterprises.

From my perspective, recent extraordinary events – especially the purported pre-planned coronavirus pandemic, and the shocking Memorial Day Minneapolis police murder of Afro-American George Floyd, followed by worldwide protests against racist police violence, are mere symptoms – not causes – of current catastrophes, which we will survive and surmount.

The root cause of all these "new normal" problems is our top-down political/economic system of undemocratic autocratic control over almost 8 billion humans by a tiny transnational group of obscenely rich mega-billionaires. Democracy and empire cannot coexist. So to end endless symptoms of insidious top-down global human control by a few malignant psychopaths, we must and shall replace empire with bottom-up democratic governments, institutions and enterprises emphasizing universal peace and justice, and people over profits.



Dr. King's Prescient Predictions.

During the last year of his life, American civil rights hero and Nobel Peace Prize Laureate Dr. Martin Luther King Jr. delivered many forceful sermons and speeches decrying poverty, racism, the immoral Vietnam war, and economic injustice, and describing riots as the language of the unheard. His words then are proving to be presciently accurate as times have changed.

For example, he predicted that:
"The developed industrial nations of the world, – cannot remain secure islands of prosperity in a seething sea of poverty. A storm is rising against a privileged minority of the earth from which there is no shelter in isolation at armament. – – -The storm will not abate until a just distribution of the fruits of the earth enables man everywhere to live in dignity and human decency."

In "other America" lectures Dr. King proposed redressing extreme economic inequity by reallocation of national spending priorities and suggested "a guaranteed minimum income for all people, and for our families of our country."

Privately, Dr. King explicitly supported changing our current US capitalist economic-system. For example, he told family friend Harry Belafonte:
"Capitalism does not permit an even flow of economic resources. With this system, a small privileged few are rich beyond conscience, and almost all others are doomed to be poor at some level. That's the way the system works. And since we know that the system will not change the rules, we are going to have to change the system." ~ "My Song: A Memoir of Art, Race, and Defiance", by Harry Belafonte & Michael Shnayerson, page 328
In his historic "Beyond Vietnam" speech Dr. King declared that
"A nation that continues year after year to spend more money on military defense than on programs of social uplift is approaching spiritual doom."


"Don't let anybody make you think God chose America as His divine messianic force to be a sort of policeman of the whole world."
"We must learn to live together as brothers or perish together as fools." "The choice is not between violence and nonviolence but between nonviolence and nonexistence."
In the 1960's Dr. King's assertions and predictions were considered controversial or 'unpatriotic' by many Americans. But in 2020 his eloquent descriptions of 1960's America have become almost incontrovertible and obvious.

In 1967 the US had large and prosperous middle class, with few unemployed workers, in which one blue collar wage-earner could earn enough to buy a home and support a family with children, while accruing pension benefits permitting an economically secure retirement. The US prison population then included approximately 200,000 inmates. It is now over 2 million.

Since Dr. King's martyrdom in April, 1968, most of the US middle class has been methodically demolished and impoverished by sustained governmental exploitation and inflation, benefiting only the richest Americans. The purchasing power of most US workers has barely increased, while their costs of essential food, shelter and health care have skyrocketed. So to stay economically afloat, most American households now need two wage earners, and have incurred burdensome lifelong debts for home mortgages, car loans, student loans, payday loans, etc

Meanwhile, an unconscionable wealth gap has arisen between rich and poor Americans. By 2017 just three US mega-billionaires – Bill Gates, Warren Buffett and Jeff Bezos – collectively held more wealth than the bottom 50% of the entire population.

In 2020, since an over-hyped and fraudulent declaration of a coronavirus pandemic crisis, billions of working class people in the US and worldwide, have been illegally locked-down and prevented from engaging in normal economic, political and social activities, So they've been losing their supposedly "non-essential' jobs and small businesses, and some are in imminent danger of becoming homeless and impoverished. Many Americans are already waiting in long food bank lines for necessary nourishment they previously earned for themselves.

Yet, while billions of working class people are thus suffering forced impoverishment and authoritarian police state deprivations of their inherent legal and constitutional human rights and liberties, the combined wealth of US billionaires, including Jeff Bezos, Bill Gates, and Mark Zuckerberg, jumped by half a trillion dollars since the onset of the purported COVID-19 pandemic And Gates wants to keep the world locked down until we are all forcibly injected with one of his purported vaccines.

Current worldwide problems and protests are awakening a worldwide "coalition of conscience".

Because normal activities of billions of people worldwide are now disrupted by immoral coronavirus edicts, causing immense needless fears and sufferings, many people are, at long last, realizing how they are victims of delusional human behaviors which unjustly benefit only mega-rich people and their acolytes. And they are becoming determined to resist and replace those very few people who are malignantly threatening not just human lives, but all Earth-life as we have known it.

Concluding predictions of a faith-based optimist.

With unwavering Gandhian faith that the way of truth and love always prevails, I confidently predict that we are destined to end current psychopathic global rule of humankind. And that a "tipping point" critical mass of humankind will soon end our catastrophic oppression by fearlessly and nonviolently resisting and refusing to follow immoral autocratic edicts which unjustly restrict our innate and constitutional human rights and freedoms.

Thus, humankind are destined to co-create a new and wonderful world of happiness, harmony and health for everyone everywhere, rather than degenerate into a locked-down dystopian/Orwellian "Big Brother" era of unprecedented and insidious global human control and enslavement by a few malignant psychopaths.

Invocation.

May WE THE PEOPLE transform the world
by faithfully and fearlessly following our hearts
to a destined new reality
of abiding peace, justice and goodwill
for all life everywhere.

May everyone everywhere be happy!

And so it shall be!

Ron Rattner


Rodgers and Hammerstein's "You'll Never Walk Alone" from "Carousel".