Posts Tagged 'Dan Millman'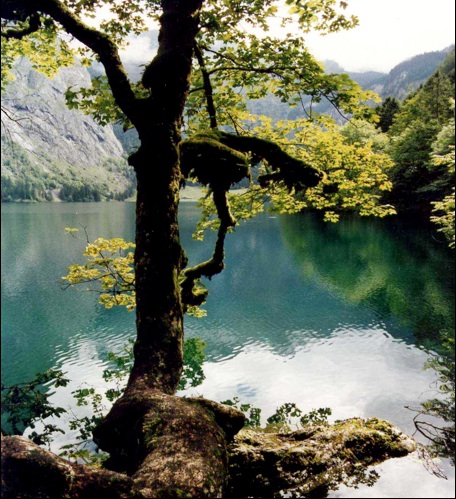 "The truest sayings are paradoxical."
~ Lao Tzu
"Perfection is a state in which things are the way they are,
and are not the way they are not.
As you can see, this universe is perfect."
~ Werner Erhard, est
"Life is a series of natural and spontaneous changes.
Don't resist them – that only creates sorrow. Let reality be reality.
Let things flow naturally forward in whatever way they like."
~ Lao-Tzu
"By letting it go it all gets done. The world is won by those who let it go.
But when you try and try, the world is beyond the winning."
~ Lao Tzu
"Surrender is the simple but profound wisdom of yielding to rather than opposing the flow of life." "[It] is surrender to this moment, not to a story through which you interpret this moment and then try to resign yourself to it."
~ Eckhart Tolle
"Always say 'yes' to the present moment…
Surrender to what is. Say 'yes' to life –
and see how life starts suddenly..
working for you, rather than against you."
~ Eckhart Tolle
If you can accept the flow of life and give in to it, you will be accepting what is real. Only when you accept what is real can you live with it in peace and happiness. The alternative is a struggle that will never end because it is a struggle with the unreal, with a mirage of life instead of life itself.
~ Deepak Chopra
"Embrace the higher truth that everything comes to pass exactly as it should. Find peace and wisdom by accepting what is."
~ Dan Millman
"The moment that judgement stops through acceptance of what it is,
you are free of the mind. You have made room for love, for joy, for peace."
"Your acceptance of 'what is' takes you to a deeper level where your inner state as well as your sense of self no longer depend on the mind's judgment of "good" or "bad."
~ Eckhart Tolle
"True surrender . . . . does not mean to passively put up with whatever situation you find yourself in and to do nothing about it. Nor does it mean to cease making plans or initiating positive action. Surrender is the simple but profound wisdom of yielding to rather than opposing the flow of life."
~ Eckhart Tolle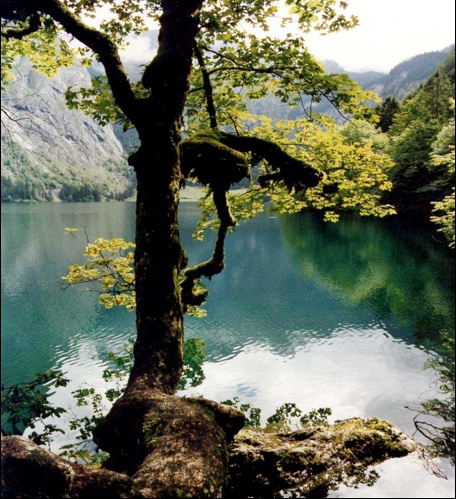 Perfect Paradox

Despite Omni-present ignorance,

selfishness, misery and suffering,

and apparent chaotic uncertainty,

Perfection pervades our "Loco Loka" * –

the realm of space/time and causation;

the realm of manifest Mystery.
*"Loco Loka" = crazy world


Ron's audio recitation of "Perfect Paradox"




Ron's explanation of "Perfect Paradox"

Dear Friends,

Today's posting is about accepting as "Perfect" 'what is' NOW, despite pervasively perceived suffering and problems.

For millennia mystics have taught that our ever impermanent space/time 'reality' is ultimately unreal and illusory, like a mental mirage; that life exists only in the choiceless, thoughtless present moment, which karmically cannot be otherwise.  But we mostly experience this world mentally and conceptually, rather than thoughtlessly. Thus for most humans our life is a story in which
"there is nothing either good or bad,
but thinking makes it so."
~ William Shakespeare


But, whatever we may think, 'what is' NOW can't be changed. So mentally judging or resisting the NOW is futile, and it inevitably creates stress and suffering. (e.g. see https://sillysutras.com/dont-seize-the-moment/)

Thus mystics perennially counsel us to let go of mental descriptions or characterizations, and to non-conceputally accept each moment of Nature's spontaneous flow of life.
"Life is a series of natural and spontaneous changes.
Don't resist them – that only creates sorrow. Let reality be reality.
Let things flow naturally forward in whatever way they like."
~ Lao-Tzu
"By letting it go it all gets done. The world is won by those who let it go.
But when you try and try, the world is beyond the winning."
~ Lao Tzu
If you can accept the flow of life and give in to it, you will be accepting what is real. Only when you accept what is real can you live with it in peace and happiness. The alternative is a struggle that will never end because it is a struggle with the unreal, with a mirage of life instead of life itself.
~ Deepak Chopra

I first learned about choicelessly accepting 'what is' soon after my mid-life spiritual awakening. In 1977, I attended "est", an impactful self-help seminar where I was first exposed to certain Eastern spirituality principles cleverly collected and presented by Werner Erhard, est's founder, to motivate participants to radically transform their lives. 

To communicate an alleged epiphany experienced while he was driving across the Golden Gate Bridge, Werner's key est teaching was to: Always accept "what is". 
[See Ron's Memoirs: Getting "IT" at est]

To encourage est participants to accept "what is", Werner described the world as "perfect", with innovative definitions such as:  
"Perfection is a state in which things are the way they are, 

and are not the way they are not.

As you can see, this universe is perfect."

Intrigued by est teachings, I began wondering about, and gradually accepting, "what is" in the present moment (because karmically it could not be otherwise).  Non-judgmentally accepting "what is" NOW has significantly spurred my spiritual awakening process. So I have endorsed and written about it, to help others.

(e.g. see https://sillysutras.com/dont-seize-the-moment/) 


Today, to encourage our accepting "what is" in the present moment, I have republished apt verses first composed during my post-retirement reclusive period. The poem is now preceded by numerous key quotations, including Werner's definition of "perfection".

It is titled "Perfect Paradox" because in our relative reality of apparent polarity and duality we can't have "perfection", without imperfection. (See https://sillysutras.com/what-is-perfection/) Moreover Eastern mystics have persuasively taught for millennia that this so-called 'reality' isn't even real; that it is a mental illusion – like an optical mirage. So to call it "perfect" is cosmically contradictory. Furthermore, words can never describe or express mysterious transcendent Truth beyond illusionary 'duality reality'.

Nonetheless, words which seem intellectually illogical, can metaphorically, rhetorically, or paradoxically point to otherwise ineffable Truth. So sometimes
"The truest sayings are paradoxical."
~ Lao Tzu

Therefore today's "Perfect Paradox" verses and quotations are offered to encourage our acceptance of "what is" NOW, which karmically cannot be otherwise. But not to preclude or deter our deep concern for social and ecological justice.
 
Our surrendering to life's flow, need not prevent or impede our vigilantly questioning and peacefully resisting pervasive suffering and injustice caused by human ignorance and greed – as did Jesus, Mahatma Gandhi and Dr. Martin Luther King, Jr..

"True surrender . . does not mean to passively put up with whatever situation you find yourself in and to do nothing about it.
Nor does it mean to cease making plans or initiating positive action.
Surrender is the simple but profound wisdom of yielding to rather than opposing the flow of life."
~ Eckhart Tolle


And so shall it be!


Ron Rattner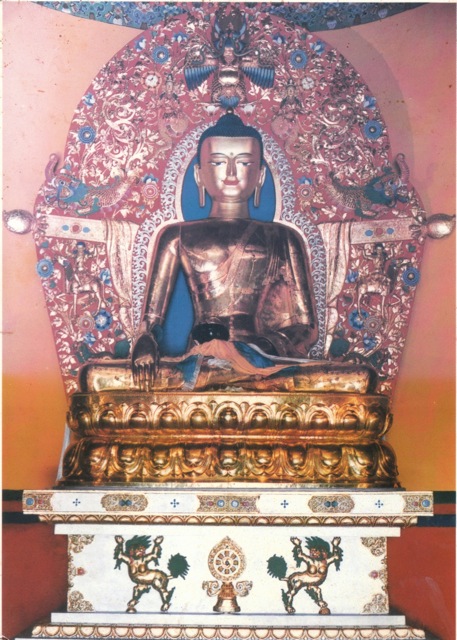 "A disciplined mind leads to happiness, and an undisciplined mind leads to suffering."
~ Dalai Lama, The Art of Happiness
"In Buddhism, ignorance as the root cause of suffering refers to a fundamental misperception of the true nature of the self and all phenomena."
~ Dalai Lama
"We must recognize that the suffering of one person or one nation is the suffering of humanity."
~ Dalai Lama
"All the misery on the planet arises due to a personalized sense of "me" or "us." That covers up the essence of who you are. When you are unaware of that inner essence, in the end you always create misery. It's as simple as that. When you don't know who you are, you create a mind-made self as a substitute for your beautiful divine being and cling to that fearful and needy self. Protecting and enhancing that false sense of self then becomes your primary motivating force."
~ Eckhart Tolle
Pain is inevitable, but suffering is optional.
~ Buddhist saying
"Pain is a relatively objective, physical phenomenon;
suffering is our psychological resistance to what happens.
Events may create physical pain, but they do not in themselves create suffering. Resistance creates suffering. Stress happens when your mind resists what is…
The only problem in your life is your mind's resistance to life as it unfolds."
~ Dan Millman
Q. "How Can We End Suffering?
A. Be a Buddha, be a Tara;
Say sayonara to samsara."
~ Ron Rattner, Sutra Sayings
"In the school of life we suffer
to learn compassion for those who suffer."
~ Ron Rattner, Sutra Sayings

"Every action, every thought, reaps its own corresponding rewards. Human suffering is not a sign of God's, or Nature's, anger with mankind. It is a sign, rather, of man's ignorance of divine law. . . .
Such is the law of karma: As you sow, so shall you reap. If you sow evil, you will reap evil in the form of suffering. And if you sow goodness, you will reap goodness in the form of inner joy."
~ Paramhansa Yogananda
"You may die a hundred deaths without a break in the mental turmoil. Or, you may keep your body and die only in the mind. The death of the mind is the birth of wisdom."
~ Sri Nisargadatta Maharaj
"All formations are 'transient' (anicca); all formations are 'subject to suffering' (dukkha); all things are 'without a self' (anatt ). Corporeality is transient, feeling is transient, perception is transient, mental formations are transient, consciousness is transient. And that which is transient, is subject to suffering. "
~ Buddha
"People have a hard time letting go of their suffering.
Out of a fear of the unknown, they prefer suffering that is familiar."
~ Thich Nhat Hanh
"Suffering is not holding you. You are holding suffering.
When you become good at the art of letting sufferings go,
then you'll come to realize how unnecessary it was
for you to drag those burdens around with you.
You'll see that no one else other than you was responsible.
The truth is that existence wants your life to become a festival."
~ Osho
"Although the world is full of suffering, it is full also of the overcoming of it."
~ Helen Keller
"Out of suffering have emerged the strongest souls;
the most massive characters are seared with scars."

~ Khalil Gibran
"[I]f the mind is attentive and does not move away from suffering at all, then you will see that out of total attention comes not only energy…but also that suffering comes to an end."
"…when you suffer, psychologically, remain with it completely without a single movement of thought… Out of that suffering comes compassion."
~ J. Krishnamurti
"When you are suffering, when you are unhappy, stay totally with what is now.
Unhappiness or problems cannot survive in the Now."
~ Eckhart Tolle
"As you would not like to change something very beautiful: the light of the setting sun, the shape of a tree in the field, so do not put obstacles in the way of suffering. Allow it to ripen, for with its flowering understanding comes. When you become aware of the wound of sorrow, without the reaction of acceptance, resignation or negation, without any artificial invitation, then suffering itself lights the flame of creative understanding."
~ J. Krishnamurti
"It is the truth that sets you free and not your effort to be free.
Suffering is but intense clarity of thoughts and feelings which makes you see things as they are."
"I maintain that truth is a pathless land,
and you cannot approach it by any path whatsoever,
by any religion, by any sect."
~ J. Krishnamurti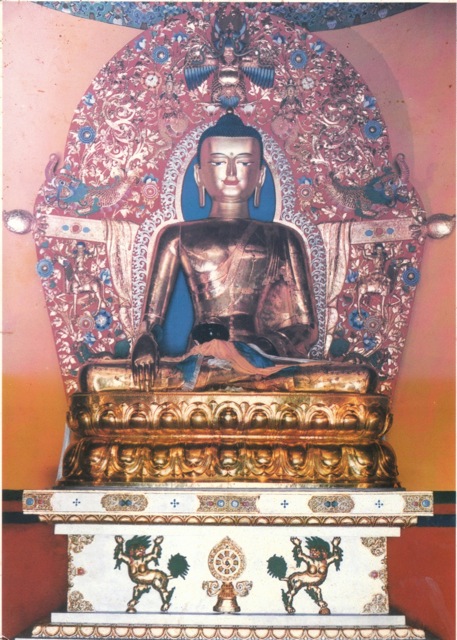 Why Do We Suffer?
Q. The Buddha taught that human life entails unavoidable suffering (duhkha), but that we can be freed from suffering. Why do we suffer, and how can we be freed from suffering?

A. We suffer from ignorance (avidyâ) of our of our true self-identity and 'reality', and from our consequent unskillful thoughts, words and deeds, which are subject to law of karma. Suffering ends when ignorance ends; ignorance ends gradually with experiential Self knowledge that we are Infinite Potentiality beyond conception, rather than merely mortal and limited persons.

Various spiritual traditions propose different paths or methods for attaining such Self knowledge. They can only point to this spiritual goal, but not bestow it.

Each person is unique, with a unique perspective and unique karmic history causing psychological suffering. An often recommended method to end such suffering is perseverant introspection for mindfully identifying, realizing and transcending our unskillful tendencies.  Such attention and realization can ultimately free us from psychological suffering.


Ron's Commentary on Why Do We Suffer ~ "No pain, no gain."

Dear Friends,

Many years ago, as I was being treated for painful left leg injuries by Taoist master and Doctor of Chinese Medicine Sifu Wei Tsuei, I had an unforgettable experience.

During an acupuncture treatment, Sifu suddenly inserted a large metal needle into my left buttock, and I loudly exclaimed in pain, "OUCH!". Whereupon Sifu responded,

"No pain, no gain!"


Then he quietly continued his treatment, which proved quite helpful.

Since then I have often reflected on the wisdom of Sifu's words, "No pain, no gain", and learned they are a popular proverb. With human bodies we experience inevitable physical pain, which can be a crucial catalyst and incentive for spiritual evolution. As stated by another popular Buddhist proverb: 
"Pain is inevitable, but suffering is optional".

Though we may not be free to choose our sometimes painful outer circumstances in life, we are always free to choose our psychological attitude about those circumstances.

Thus every painful earth life experience which induces an elevated attitude can be a disguised blessing furthering our spiritual evolution, and our ultimate transcendence of psychological suffering. And, the greater such suffering, the greater its potential blessing.

The foregoing important quotations and brief essay help explain why we suffer and how we can transcend psychological suffering. They are spiritual teachings which can help us suffer less, and live ever happier lives. So I urge our deep reflection on them.

Moreover, as mindfully we experience ever less suffering and ever more happiness, it becomes possible for some of us to realize that everything in human life is an enormous blessing. For example, renowned master mythologist, author and teacher Joseph Campbell taught that

"Nothing can happen to you that is not positive. Even though it looks and feels at the moment like a negative crisis, it is not. The crisis throws you back, and when you are required to exhibit strength, it comes."
~ Joseph Campbell

Conclusion.

May our growing experiential wisdom, often inspired by mindful suffering, help us – like Joseph Campbell – to ever,


Remember with gratitude,
life is beatitude,

even its sorrows and pain;

For we're all in God's Grace,

every time, every place,

and

Forever (S)HE will reign!

And so shall it be!

Ron Rattner


Faith is the highest passion in a human being.
Many in every generation may not come that far, but none comes further.
~ Soren Kierkegaard
"On a long journey of human life,
faith is the best of companions;
it is the best refreshment on the journey;
and it is the greatest property."
~ Buddha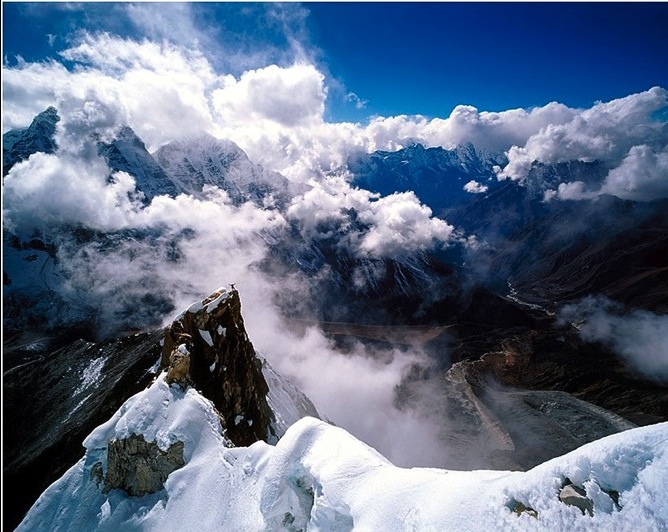 "Faith is a knowledge within the heart,
beyond the reach of proof."

"Faith is an oasis in the heart which can never be reached by the caravan of thinking"

~ Khalil Gibran
"The heart has its reasons that reason does not know."

"Faith is different from proof;
the latter is human, the former is a Gift from God."

"Faith embraces many truths which seem to contradict each other."

~ Blaise Pascal
"The most beautiful and most profound experience is the sensation of the mystical. …
To know that what is impenetrable to us really exists, manifesting itself as the highest wisdom and the most radiant beauty which our dull faculties can comprehend only in their primitive forms this knowledge, this feeling is at the center of true religiousness."
~ Albert Einstein
"Faith is much better than belief.
Belief is when someone else does the thinking."
~ Buckminster Fuller
"Faith means living with uncertainty –
feeling your way through life,
letting your heart guide you like a lantern in the dark"
~ Dan Millman
"My faith runs so very much faster than my reason that I can challenge the whole world and say, 'God is, was and ever shall be'."

~ Mahatma Gandhi
"This above all, to thy own Self be true."
~ William Shakespeare
"The greatest religion is to be true to your own nature. Have faith in yourselves!"
~ Swami Vivekananda
"Intelligence must follow faith, never precede it, and never destroy it."
~ Thomas Kempis
"Faith is a light of such supreme brilliance that it dazzles the mind and darkens all its visions of other realities,
but in the end when we become used to the new light, we gain a new view of all reality transfigured and elevated in the light itself."
~ Thomas Merton
"I tell you the truth, if you have faith as small as a mustard seed,
you can say to this mountain, "Move from here to there" and it will move."
~ Matthew 17:20


Ron's Commentary on Mystical Faith.

Dear Friends,

In reviewing and revising previous SillySutras postings, as preparation for ebook publication of memoirs and other postings, I've been wondering about the subtle circumstances which have seemed most important in furthering my spiritual evolution from age forty two to age eighty four.

Forty two years ago, I was self-identifying as an uptight and unhappy middle-aged secular litigation lawyer on the brink of divorce, when I had an unforgettable "out of body" experience [OOB] which sparked four decades of spiritual exploration and evolution – so far.

Now I mostly self-identify as eternal spirit enjoying a brief "in a body experience" as an 84 year old retired lawyer and spiritual writer. And I feel blessed with great happiness and gratitude for this precious fleeting lifetime, despite its inevitable ups and downs.

In wondering why this has happened, I've decided that continuing deep faith in the mystical mystery of Divinity has been crucial to my spiritual opening with ever increasing happiness. Previously, I have explained in essays how "I've Found A Faith-Based Life" and defined faith as distinguished from belief.

Today I have posted the foregoing profound quotations about faith to help inspire us. Please read and reflect on them.

Also I've embedded hereafter a beautiful youtube video performance of Rodgers and Hammerstein's inspiring song "You'll Never Walk Alone" as excerpted from the film version of their classical musical play "Carousel". The emotions we feel from that performance can also help inspire our deep realization that with faith and hope in our heart we'll never walk alone.

And so may it be!

Ron Rattner

Rodgers and Hammerstein's "You'll Never Walk Alone" from "Carousel".