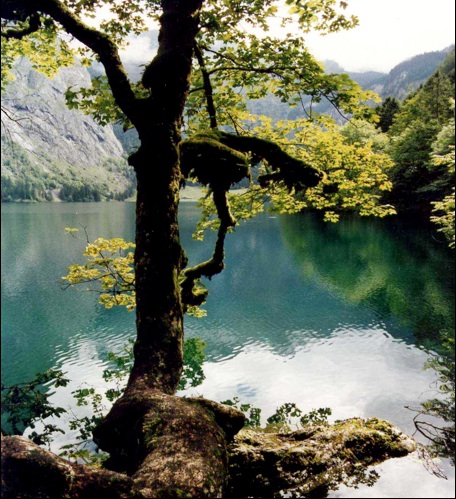 "The truest sayings are paradoxical."
~ Lao Tzu
"Perfection is a state in which things are the way they are,
and are not the way they are not.
As you can see, this universe is perfect."
~ Werner Erhard, est
"Life is a series of natural and spontaneous changes.
Don't resist them – that only creates sorrow. Let reality be reality.
Let things flow naturally forward in whatever way they like."
~ Lao-Tzu
"By letting it go it all gets done. The world is won by those who let it go.
But when you try and try, the world is beyond the winning."
~ Lao Tzu
"Surrender is the simple but profound wisdom of yielding to rather than opposing the flow of life." "[It] is surrender to this moment, not to a story through which you interpret this moment and then try to resign yourself to it."
~ Eckhart Tolle
"Always say 'yes' to the present moment…
Surrender to what is. Say 'yes' to life –
and see how life starts suddenly..
working for you, rather than against you."
~ Eckhart Tolle
If you can accept the flow of life and give in to it, you will be accepting what is real. Only when you accept what is real can you live with it in peace and happiness. The alternative is a struggle that will never end because it is a struggle with the unreal, with a mirage of life instead of life itself.
~ Deepak Chopra
"Embrace the higher truth that everything comes to pass exactly as it should. Find peace and wisdom by accepting what is."
~ Dan Millman
"The moment that judgement stops through acceptance of what it is,
you are free of the mind. You have made room for love, for joy, for peace."
"Your acceptance of 'what is' takes you to a deeper level where your inner state as well as your sense of self no longer depend on the mind's judgment of "good" or "bad."
~ Eckhart Tolle
"True surrender . . . . does not mean to passively put up with whatever situation you find yourself in and to do nothing about it. Nor does it mean to cease making plans or initiating positive action. Surrender is the simple but profound wisdom of yielding to rather than opposing the flow of life."
~ Eckhart Tolle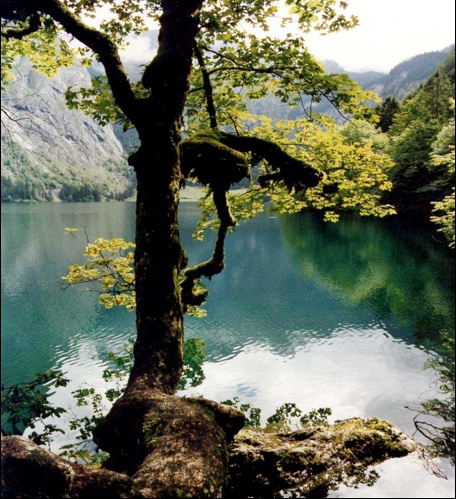 Perfect Paradox

Despite Omni-present ignorance,

selfishness, misery and suffering,

and apparent chaotic uncertainty,

Perfection pervades our "Loco Loka" * –

the realm of space/time and causation;

the realm of manifest Mystery.
*"Loco Loka" = crazy world


Ron's audio recitation of "Perfect Paradox"




Ron's explanation of "Perfect Paradox"

Dear Friends,

Today's posting is about accepting as "Perfect" 'what is' NOW, despite pervasively perceived suffering and problems.

For millennia mystics have taught that our ever impermanent space/time 'reality' is ultimately unreal and illusory, like a mental mirage; that life exists only in the choiceless, thoughtless present moment, which karmically cannot be otherwise.  But we mostly experience this world mentally and conceptually, rather than thoughtlessly. Thus for most humans our life is a story in which
"there is nothing either good or bad,
but thinking makes it so."
~ William Shakespeare


But, whatever we may think, 'what is' NOW can't be changed. So mentally judging or resisting the NOW is futile, and it inevitably creates stress and suffering. (e.g. see https://sillysutras.com/dont-seize-the-moment/)

Thus mystics perennially counsel us to let go of mental descriptions or characterizations, and to non-conceputally accept each moment of Nature's spontaneous flow of life.
"Life is a series of natural and spontaneous changes.
Don't resist them – that only creates sorrow. Let reality be reality.
Let things flow naturally forward in whatever way they like."
~ Lao-Tzu
"By letting it go it all gets done. The world is won by those who let it go.
But when you try and try, the world is beyond the winning."
~ Lao Tzu
If you can accept the flow of life and give in to it, you will be accepting what is real. Only when you accept what is real can you live with it in peace and happiness. The alternative is a struggle that will never end because it is a struggle with the unreal, with a mirage of life instead of life itself.
~ Deepak Chopra

I first learned about choicelessly accepting 'what is' soon after my mid-life spiritual awakening. In 1977, I attended "est", an impactful self-help seminar where I was first exposed to certain Eastern spirituality principles cleverly collected and presented by Werner Erhard, est's founder, to motivate participants to radically transform their lives. 

To communicate an alleged epiphany experienced while he was driving across the Golden Gate Bridge, Werner's key est teaching was to: Always accept "what is". 
[See Ron's Memoirs: Getting "IT" at est]

To encourage est participants to accept "what is", Werner described the world as "perfect", with innovative definitions such as:  
"Perfection is a state in which things are the way they are, 

and are not the way they are not.

As you can see, this universe is perfect."

Intrigued by est teachings, I began wondering about, and gradually accepting, "what is" in the present moment (because karmically it could not be otherwise).  Non-judgmentally accepting "what is" NOW has significantly spurred my spiritual awakening process. So I have endorsed and written about it, to help others.

(e.g. see https://sillysutras.com/dont-seize-the-moment/) 


Today, to encourage our accepting "what is" in the present moment, I have republished apt verses first composed during my post-retirement reclusive period. The poem is now preceded by numerous key quotations, including Werner's definition of "perfection".

It is titled "Perfect Paradox" because in our relative reality of apparent polarity and duality we can't have "perfection", without imperfection. (See https://sillysutras.com/what-is-perfection/) Moreover Eastern mystics have persuasively taught for millennia that this so-called 'reality' isn't even real; that it is a mental illusion – like an optical mirage. So to call it "perfect" is cosmically contradictory. Furthermore, words can never describe or express mysterious transcendent Truth beyond illusionary 'duality reality'.

Nonetheless, words which seem intellectually illogical, can metaphorically, rhetorically, or paradoxically point to otherwise ineffable Truth. So sometimes
"The truest sayings are paradoxical."
~ Lao Tzu

Therefore today's "Perfect Paradox" verses and quotations are offered to encourage our acceptance of "what is" NOW, which karmically cannot be otherwise. But not to preclude or deter our deep concern for social and ecological justice.
 
Our surrendering to life's flow, need not prevent or impede our vigilantly questioning and peacefully resisting pervasive suffering and injustice caused by human ignorance and greed – as did Jesus, Mahatma Gandhi and Dr. Martin Luther King, Jr..

"True surrender . . does not mean to passively put up with whatever situation you find yourself in and to do nothing about it.
Nor does it mean to cease making plans or initiating positive action.
Surrender is the simple but profound wisdom of yielding to rather than opposing the flow of life."
~ Eckhart Tolle


And so shall it be!


Ron Rattner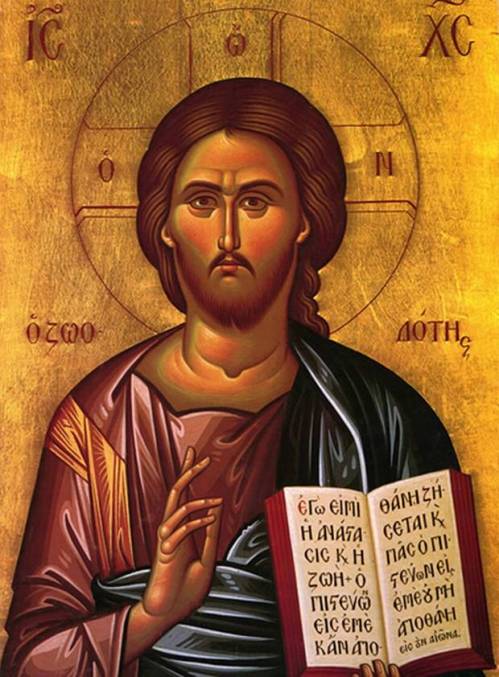 "In the beginning was the word
and the word was with God
and the word was God"
~ John 1:1
"And God said to Moses,
I AM THAT I AM"
~ Exodus 3:14
"An important part of the adventure of life is to get hold of the mind,
and to keep that controlled mind constantly attuned to the Lord.
This is the secret of a happy, successful existence."
~ Paramahansa Yogananda — Man's Eternal Quest
Remember God, forget the rest.

Forget who you think you are,

to know what you really are.

~ Ron Rattner, Sutra Sayings
"Consciousness is always Self-Consciousness.

If you are conscious of anything,
you are 
essentially conscious of yourself."

~ Sri Ramana Maharshi
"…this separation between man and man,
between nation and nation, between earth and moon,
between moon and sun . . does not exist, it is not real" ;

"Your own will is all that answers prayer,
only it appears under the guise of different religious conceptions to each mind.
We may call it Buddha, Jesus, Krishna, but it is only the Self, the 'I'."

~ Swami Vivekananda – "Jnana Yoga"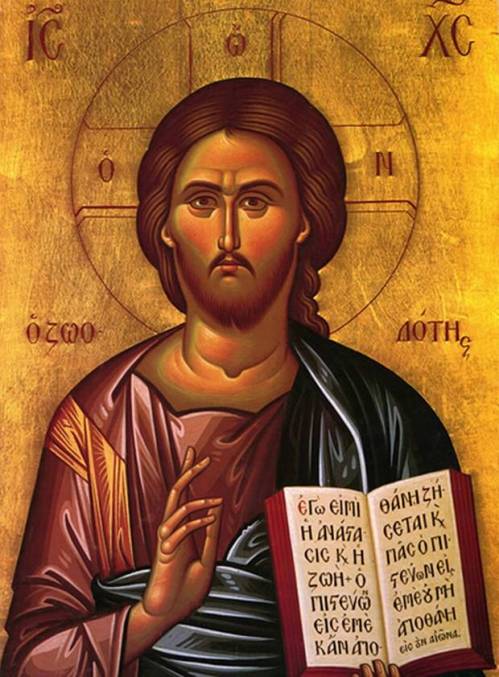 God is a Word*
Q. What is God?

A. As the Bible says – God is word:

A word used by different people
to designate their different ideas
of a transcendent power;

An omnipotence which they may
intuit, accept or reject,
but can't ever comprehend.

Any such transcendent power
can't ever be aptly named.

For any designation would
constitute limitation
of the illimitable –

THAT.

So, whether or not the "universe" was created by God,

"God" is a word created by man.

But, just as 'a rose by any other name is the same',
However humankind calls or tries to imagine it

There exists an indescribable infinitely potential and supreme Power:

An Absolute Reality and Existence, and Origin of All,
as

THAT.
Footnote.



*Innumerable words – God, Love, Nature, etc. – may be used to signify an ineffably infinite divine Power or any of its infinite potential aspects. Or as in the Jewish tradition it may be acknowledged that no name can denominate "THAT" which is beyond conception or expression – since naming limits the illimitable and ineffable Infinite Reality.


Ron's Comments about "God is a Word"

Dear Friends,
The word "God" is extremely common. Countless people commonly curse, exclaim, read, think , or pray to "God". "In God we trust" appears on all US currency and coins.
But who of us has deeply considered what "God" really means to us or others? How many times have we unthinkingly uttered or heard such exclamations as "thank God!" "God bless you", "God love you" – or even curses including the word "God" – without wondering about their significance.
Encouraged by my beloved Guruji I have intuitively spent much of my post-retirement life-period reflecting and writing about "God", and other words referring to a transcendent power. And I've found that our ideas about "God" evolve as we evolve spiritually; and that thinking about God furthers such evolution.
The above essay explains that "God" is a word used by different people to designate their different ideas of a transcendent power, which ultimately is beyond words. Thus, "God" did not create man, but man created the word "God" – with thoughts from ruminations, revelations, intuitions, and speculations, paradoxically trying to identify THAT which is beyond words, beyond all thought.
It is offered to encourage exploration of our common inner divinity – in furtherance of our (conscious or subconscious) universal longing for a state of ONENESS with divinity – with "God" or THAT.
As observed by Mahatma Gandhi,


"A man is but the product of his thoughts;
what he thinks, he becomes."
~ Mahatma Gandhi

May we become ever more divine with our continuing reflections and thoughts about "God", until ultimately we melt and merge as ONE Divinity – as THAT.
And so may  it be!
Ron Rattner