"In the beginning was the word
and the word was with God
and the word was God"
~ John 1:1
"And God said to Moses,
I AM THAT I AM"
~ Exodus 3:14
"An important part of the adventure of life is to get hold of the mind, and to keep that controlled mind constantly attuned to the Lord. This is the secret of a happy, successful existence."
~ Paramahansa Yogananda — Man's Eternal Quest
"God alone is the Doer.

Everything happens by His will."

~ Ramakrishna Paramahansa
Remember God, forget the rest.

Forget who you think you are,

to know what you really are.

~ Ron Rattner, Sutra Sayings
"Consciousness is always Self-Consciousness.

If you are conscious of anything,
you are 
essentially conscious of yourself."

~ Sri Ramana Maharshi
"This separation between man and man,
between nation and nation, between earth and moon,
between moon and sun . . does not exist, it is not real" ;

"Your own will is all that answers prayer, only it appears under the guise of different religious conceptions to each mind.
We may call it Buddha, Jesus, Krishna, but it is only the Self, the 'I'."

~ Swami Vivekananda – "Jnana Yoga"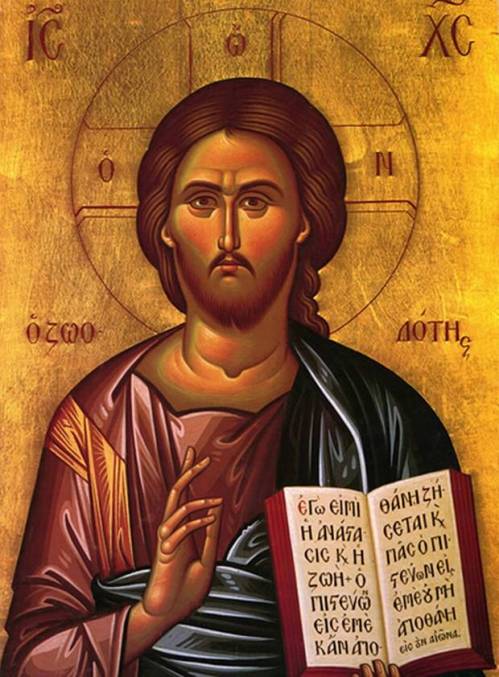 God is a Word*
Q. What is God?

A. As the Bible says – God is word:

A word used by different people
to designate their different ideas
of a transcendent power;

An omnipresent, omniscient, omnipotence
which they may intuit, accept or reject,
but can't ever comprehend.

Nor can such transcendent power
ever be aptly named.

For any designation would
constitute limitation
of the illimitable –

THAT.

So, whether or not the "universe" was created by God,

"God" is a word created by humans.

But, just as 'a rose by any other name is the same',
However humankind calls or tries to imagine it

There exists an indescribable infinitely potential and supreme Power:

An Absolute Reality and Existence, and Origin of All,
as

THAT.
Footnote.



*Innumerable words – God, Love, Nature, etc. – may be used to signify an ineffably infinite divine Power or any of its infinite potential aspects. Or as in the Jewish tradition it may be acknowledged that no name can denominate "THAT" which is beyond conception or expression – since naming limits the illimitable and ineffable Infinite Reality.


Ron's Comments about "God is a Word"

Dear Friends,
The word "God" is extremely common. Countless people commonly curse, exclaim, read, think, or pray to "God". "In God we trust" appears on all US currency and coins.
But who of us has deeply considered what "God" really means to us or other life-forms? How many times have we unthinkingly uttered or heard such exclamations as "thank God!" "God bless you", "God love you" – or even curses including the word "God" – without wondering about their significance.
Encouraged by my beloved Guruji I have spent much of my post-retirement life-period reflecting about "God", and other synonymous words. And I've found that our beliefs and concepts about "God" evolve as we evolve spiritually; and that continually contemplating God as non-duality Reality furthers our evolution.
The above poetic essay was composed to propose that "God" is a word used by different people to designate their different ideas of a transcendent power, which ultimately is beyond words. Thus, it explains that humans created the word "God" – with thoughts from ruminations, revelations, intuitions, and speculations, paradoxically trying to identify THAT which is beyond words, beyond all thought.
It is offered to encourage exploration of our common inner Divinity and SELF-identity – in furtherance of our (conscious or subliminal) universal longing for a state of ONENESS with Divinity – with "God" or THAT.


"As a man thinketh in his heart, so is he."

~ Proverbs 23:7


"A man is but the product of his thoughts;
what he thinks, he becomes."
~ Mahatma Gandhi

"We are what we think.

All that we are arises with our thoughts.

With our thoughts, we make the world."

~Buddha


With our continuing reflections and thoughts about "God", may we increasingly discover and experience our joyously loving common inner Divinity – until ultimately we non-dually melt and merge immortally as ONE Divine LOVE.
And so may  it be!
Ron Rattner


"Setting aside all noble deeds,
just surrender completely to the will of God.

I shall liberate you from all sins. Do not grieve."

~ Bhagavad Gita 18:66

"They are the chosen ones who have surrendered."

~ Rumi
Grace is ever present.

All that is necessary is that you surrender to it."

~ Sri Ramana Maharshi
"By letting it go it all gets done.

The world is won by those who let it go.

But when you try and try,
the world is beyond the winning."

~ Lao Tzu
"Two things are necessary for the realization of God;
faith and self-surrender."
"Surrender everything at the feet of God. …
Give Him the power of attorney.
Let Him do whatever He thinks best."
~ Sri Ramakrishna Paramahamsa
"Surrender is faith
that the power of Love
can accomplish anything,
even when you cannot foresee the outcome."

~ Deepak Chopra
We have nothing to surrender

But the idea

That we're someone,

With something

To surrender.

~ Ron Rattner, Sutra Sayings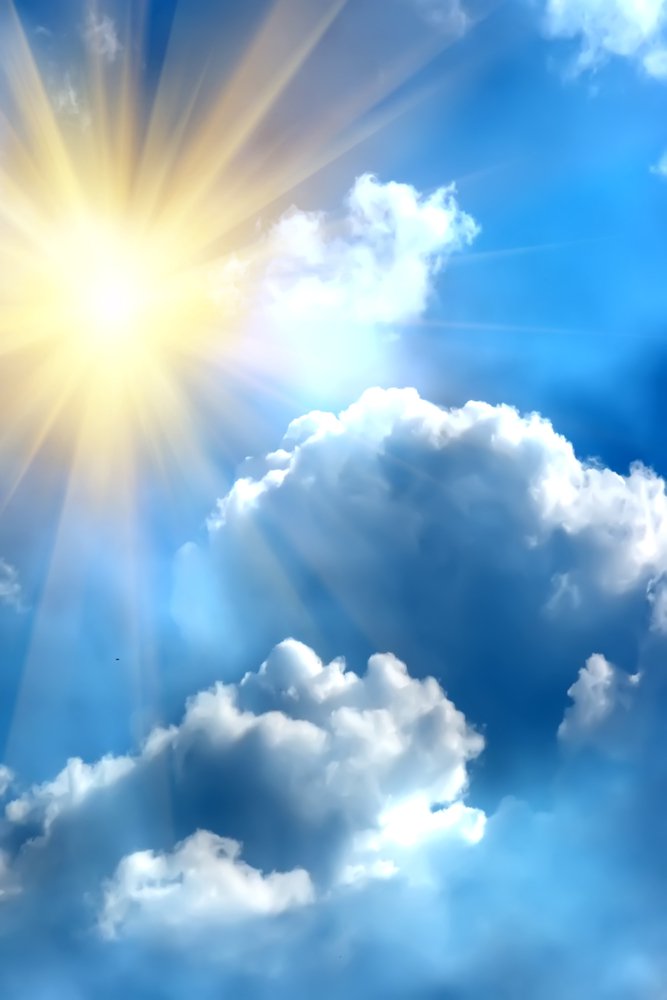 Faith-Based Surrender

Dear Friends,

Because we are living in an illusory 'reality' of space/time separation and duality, most SillySutras postings have separately considered fundamental spiritual principles such as God, Love, Faith, Surrender, Ego, Devotion, Humility, Karma, Evolution and Transformation.

However, as a faith-based optimist I now foresee our imminent transcendence and quantum-leap ascension to a new reality beyond the ego illusion of duality separation. So today's posting is dedicated to inspiring a new elevated view of seemingly separate spiritual concepts as mutually inseparable or interdependent appearances of Divine Grace, Faith, and Love, beyond all ego illusions; thereby encouraging us to instinctively and irreversibly let go of and surrender such ego illusions with supreme faith in God as Source and SELF.

Until now, spiritual stories or parables have often metaphorically likened each of us to travelers on a spiritual journey with a unique path and perspective. In truth we are ONE non-dual Divinity which has incarnated into unique human body/minds to explore infinite possibilities of such existence in 'space/time soul-suits'. But forgetting our true immortality and Divinity, we have egoically self-identified as separate and fallible mortal beings. And while mistakenly believing ourselves mortal, we have feared death, acted selfishly and suffered karmically.

But, after countless reincarnations with countless trials and tribulations we are now remembering and realizing our Divinity, and are in process of returning to existence as ONE Infinite LOVE. To heroically hasten our return process, many of us are skillfully and fearlessly using our thoughts as servants to our souls, instead of ignorantly suffering from ego-mind psychic domination.

And as we approach our return 'destination' we are realizing that everything and everyone is equally Divine, though in differing stages of returning to ONENESS. We are remembering that "In the beginning was the word and the word was God" ( John 1:1 ) And that "With our [human] thoughts, we make the world." ( Buddha )

Thus, as a global team of empathetic humans we are about to achieve a "hundredth monkey" societal "critical mass" enabling us to resolve the current critical mess threatening all Earth-life as we've known it. Thereby we will follow our Sacred Heart's innate empathy, compassion and LOVE for all people and all Life everywhere.

And with unconditional and irreversible intuitive faith, we shall let go of ego, and completely surrender to the will of God – to the infinite power of LOVE.

And so it shall be!

Ron Rattner



"In the beginning was the word
and the word was with God
and the word was God"
~ John 1:1
"The grass withers, the flower fades,
But the word of God stands forever."
~ Isaiah 40:8
"Better than a thousand useless words is one useful word,
hearing which one attains peace.
Better than a thousand useless verses is one useful verse,
hearing which one attains peace."
~ Buddha
""No more words. Hear only the voice within."
"Learn to speak by listening."
~ Rumi
"Speak little; say much."

~ Swami Ron Onandonananda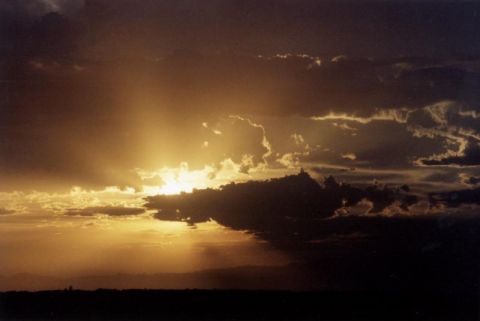 Introduction

The following sutras about words were composed during my extended post-retirement reclusive period of prayer and meditation. Their fundamental spiritual significance, especially in current turbulent times, is explained in the comments below.

Words About Words

Words are thoughts.


Words are mind symbols uttered or inscribed
to denominate and communicate ideas.



Words are then,
Life is NOW.



Life is a word game:

Adding a few syllables to the Ineffable,

we play the word game of life

until we find and become THAT –

Silence that says ALL.



Language can be a ladder for ascent to the Ineffable.



With wisdom words
we implicate
that
 Truth
words never explicate.



Truth transcends wisdom:

Wisdom is primordial;
but,
Truth is pre-primordial.



There's nothing to say, but words point the way.

So, let's elevate our spiritual "lexi-consciousness."



Cosmic contra-diction:

In the beginning was the Word,

but in the end Silence says all.



We maximize the impact of our words

when we minimize the number of our words.



The epigrammatic is most dramatic.



Better than any words is experience.


As the Bible says, "God" is a word – a noun –

with countless connotations,
different for different people –

all believing or disbelieving in "God".


"God" is a word designating different ideas of a Transcendent Power.



Thus, "God" did not create man,

but man created the word "God" –

with thoughts from ruminations, revelations, intuitions, and speculations,
trying to identify THAT which is beyond words, beyond all thought.



When words are inscribed or uttered with deep insight

and heartfelt compassion, they can be very powerful.

Such words are imbued with the energy of their originator.

So, words from an 'enlightened being' are like sun rays;

they radiate the light of their Source.



Live laconically, and

Walk your talk:


Join "The Society of Laconic Walk/Talkers", where –

The less we talk,

the further we go.

The further we go,

the more we Know.

The more we Know,

the less we say,

'Til as Silence we are the Way.







Ron's audio recitation of "Words About Words"





Ron's explanation of "Words About Words"



Our space/time world is an ever impermanent and illusory 'reality' in which everything and everyone is flowing energy. All supposedly separate forms and phenomena are energy vortexes or information systems constantly vibrating and oscillating within a continuum, field or range of frequencies. Most energies are imperceptible to humans. But some energy vibrations, like those of perceived physical matter, are slow enough for us to detect.



Thoughts and emotions are vibrating energy-forms which humans don't normally see. They have a vibratory range from lower negative to higher positive. Negative thoughts of anger, anxiety or fear afflict us, while thoughts of kindness, compassion and love, bless us. Therefore, according to mystic masters, elevating our thought vibrations and emanations can be of fundamental evolutionary importance. Because:
We are what we think.

All that we are arises with our thoughts.

With our thoughts, we make the world."

~ Buddha
Thus the more elevated our thought emanations, the further we advance our evolution toward realization of our true self-identity as Life, Light and LOVE. See: Thoughts About Thought



Thoughts from mistaken beliefs of separateness from each other and Nature cause slow vibrations and low emanations. As we evolve spiritually we gradually quicken and elevate our thought energies. And we thereby progressively transcend supposed separateness, and increasingly understand and experience our Oneness with all Life everywhere. Integral to a divine 'design plan', we are graced with infinite potentiality to collectively advance all life on planet Earth, through our loving and compassionate thoughts, words, and deeds, even while we still experience illusionary perceptual separation from Universal Awareness – our shared essence and ultimate identity as Absolute Reality.



It is with words that we mostly express and communicate our beliefs, thoughts and consequent mistaken concepts of perpetual separateness. So words are at the root of our thought-created illusionary space/time world and its inevitable karmic suffering. Thus, the Bible metaphorically tells us that
"In the beginning was the word".



But, as destined, we inevitably evolve from thinking to loving; from living mentally, to Being consciously. In our evolutionary process, thoughts are obstacles if they muffle or mute our eternal inner voice of conscience, intuition and Love. And ultimately we learn experientially that, whereas in the beginning was the word, in the end it is silence that says all.



Also, we learn that as we gradually clear our conceptual conditioning, we may consciously communicate by various means other than words: that, without words or thoughts, we can powerfully communicate through gestures, touch, tears, smiles, music, and even telepathically.



And we learn that, however it is shared, LOVE is a 'contagious' blessing, for all Life everywhere. So, whereas in the the beginning we mostly communicate mentally to share our ideas and emotions, in the end we mostly commune silently to share Love; as we learn that true communication is neither verbal nor mental, but transcendental – that true communication is communion – Heart to Heart.



Thus, as spiritually awakening beings, we are 'contagiously' transforming the world by Being and emanating the Eternal Light of Truth and LOVE.



Dedication



The above sutras about words are shared and dedicated to advancing the human awakening process. They are especially important during current extraordinary polarized and turbulent times, when we must transcend fearful and hostile communications and emanations to avert impending calamity, and to co-create a blessed world of Peace and Love.



Invocation



May these Words About Words inspire us,
as spiritually awakening beings,
to ever more transform the world
by letting Life live us wordlessly –
as Truth and LOVE.



And so shall it be!



Ron Rattner