Posts Tagged 'conception'
"In the beginning was the word
and the word was with God
and the word was God"
~ John 1:1
"The grass withers, the flower fades,
But the word of God stands forever."
~ Isaiah 40:8
"Better than a thousand useless words is one useful word,
hearing which one attains peace.
Better than a thousand useless verses is one useful verse,
hearing which one attains peace."
~ Buddha
""No more words. Hear only the voice within."
"Learn to speak by listening."
~ Rumi
"Speak little; say much."

~ Swami Ron Onandonananda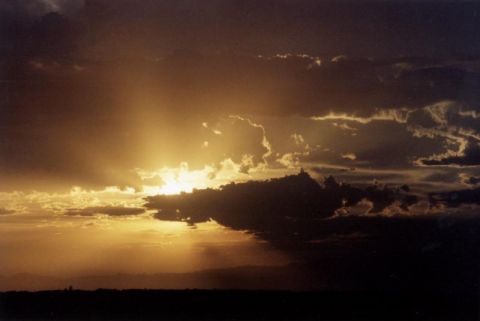 Introduction

The following sutras about words were composed during my extended post-retirement reclusive period of prayer and meditation. Their fundamental spiritual significance, especially in current turbulent times, is explained in the comments below.

Words About Words

Words are thoughts.


Words are mind symbols uttered or inscribed
to denominate and communicate ideas.



Words are then,
Life is NOW.



Life is a word game:

Adding a few syllables to the Ineffable,

we play the word game of life

until we find and become THAT –

Silence that says ALL.



Language can be a ladder for ascent to the Ineffable.



With wisdom words
we implicate
that
 Truth
words never explicate.



Truth transcends wisdom:

Wisdom is primordial;
but,
Truth is pre-primordial.



There's nothing to say, but words point the way.

So, let's elevate our spiritual "lexi-consciousness."



Cosmic contra-diction:

In the beginning was the Word,

but in the end Silence says all.



We maximize the impact of our words

when we minimize the number of our words.



The epigrammatic is most dramatic.



Better than any words is experience.


As the Bible says, "God" is a word – a noun –

with countless connotations,
different for different people –

all believing or disbelieving in "God".


"God" is a word designating different ideas of a Transcendent Power.



Thus, "God" did not create man,

but man created the word "God" –

with thoughts from ruminations, revelations, intuitions, and speculations,
trying to identify THAT which is beyond words, beyond all thought.



When words are inscribed or uttered with deep insight

and heartfelt compassion, they can be very powerful.

Such words are imbued with the energy of their originator.

So, words from an 'enlightened being' are like sun rays;

they radiate the light of their Source.



Live laconically, and

Walk your talk:


Join "The Society of Laconic Walk/Talkers", where –

The less we talk,

the further we go.

The further we go,

the more we Know.

The more we Know,

the less we say,

'Til as Silence we are the Way.







Ron's audio recitation of "Words About Words"





Ron's explanation of "Words About Words"



Our space/time world is an ever impermanent and illusory 'reality' in which everything and everyone is flowing energy. All supposedly separate forms and phenomena are energy vortexes or information systems constantly vibrating and oscillating within a continuum, field or range of frequencies. Most energies are imperceptible to humans. But some energy vibrations, like those of perceived physical matter, are slow enough for us to detect.



Thoughts and emotions are vibrating energy-forms which humans don't normally see. They have a vibratory range from lower negative to higher positive. Negative thoughts of anger, anxiety or fear afflict us, while thoughts of kindness, compassion and love, bless us. Therefore, according to mystic masters, elevating our thought vibrations and emanations can be of fundamental evolutionary importance. Because:
We are what we think.

All that we are arises with our thoughts.

With our thoughts, we make the world."

~ Buddha
Thus the more elevated our thought emanations, the further we advance our evolution toward realization of our true self-identity as Life, Light and LOVE. See: Thoughts About Thought



Thoughts from mistaken beliefs of separateness from each other and Nature cause slow vibrations and low emanations. As we evolve spiritually we gradually quicken and elevate our thought energies. And we thereby progressively transcend supposed separateness, and increasingly understand and experience our Oneness with all Life everywhere. Integral to a divine 'design plan', we are graced with infinite potentiality to collectively advance all life on planet Earth, through our loving and compassionate thoughts, words, and deeds, even while we still experience illusionary perceptual separation from Universal Awareness – our shared essence and ultimate identity as Absolute Reality.



It is with words that we mostly express and communicate our beliefs, thoughts and consequent mistaken concepts of perpetual separateness. So words are at the root of our thought-created illusionary space/time world and its inevitable karmic suffering. Thus, the Bible metaphorically tells us that
"In the beginning was the word".



But, as destined, we inevitably evolve from thinking to loving; from living mentally, to Being consciously. In our evolutionary process, thoughts are obstacles if they muffle or mute our eternal inner voice of conscience, intuition and Love. And ultimately we learn experientially that, whereas in the beginning was the word, in the end it is silence that says all.



Also, we learn that as we gradually clear our conceptual conditioning, we may consciously communicate by various means other than words: that, without words or thoughts, we can powerfully communicate through gestures, touch, tears, smiles, music, and even telepathically.



And we learn that, however it is shared, LOVE is a 'contagious' blessing, for all Life everywhere. So, whereas in the the beginning we mostly communicate mentally to share our ideas and emotions, in the end we mostly commune silently to share Love; as we learn that true communication is neither verbal nor mental, but transcendental – that true communication is communion – Heart to Heart.



Thus, as spiritually awakening beings, we are 'contagiously' transforming the world by Being and emanating the Eternal Light of Truth and LOVE.



Dedication



The above sutras about words are shared and dedicated to advancing the human awakening process. They are especially important during current extraordinary polarized and turbulent times, when we must transcend fearful and hostile communications and emanations to avert impending calamity, and to co-create a blessed world of Peace and Love.



Invocation



May these Words About Words inspire us,
as spiritually awakening beings,
to ever more transform the world
by letting Life live us wordlessly –
as Truth and LOVE.



And so shall it be!



Ron Rattner






"All people are flawed;
none are perfect.
But the most flawed,
are those who think or claim they're perfect."
~ Ron Rattner, Sutra Sayings
"Indeed, there is not a righteous man on earth
who continually does good and who never sins"
~ Ecclesiastes 7:20
"The man with insight enough to admit his limitations

comes nearest to perfection."

~ Johann Wolfgang Von Goethe
"Were I to await perfection, my book would never be finished."
~ Chinese Proverb
"Nowadays the world is becoming increasingly materialistic,
and mankind is reaching toward the very zenith of external progress,
driven by an insatiable desire for power and vast possessions.
Yet by this vain striving for perfection in a world where everything is relative, they wander even further away from inward peace and happiness of the mind."
~ H.H. the Dalai Lama
"Ring the bells that still can ring

Forget your perfect offering.

There is a crack in everything,

That's how the light gets in."

~ Leonard Cohen
"This is the very perfection of a man,

to find out his own imperfections."

~ Saint Augustine
"Advance, and never halt,
for advancing is perfection."

~ Kahlil Gibran
"Perfection is a state in which things are the way they are,

and are not the way they are not.

As you can see, this universe is perfect."

~ Werner Erhard, est
"Incarnation is limitation."
"All is perfection,

but nobody's perfect."

~ Ron Rattner, Sutra Sayings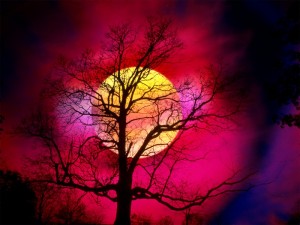 What is Perfection?

Q. What is perfection?

A. "Perfection" is an idea;
a conception in duality reality.

Perfection implies imperfection.

So in relative reality we can't have perfection without imperfection.

And in Ultimate Reality beyond relative reality,
there is no perfection.

Ultimate Reality is beyond conception,
and so beyond "perfection".

Ron's Reflections on "What is Perfection?"

Dear Friends,

Have you ever met a 'perfect' person?  Or perceived or projected "perfection" in this crazy world of ecological, political, and economic crises and constant conflicts?   Have you ever considered seeking inner "perfection" as a life goal? 

Before my mid-life change of life, I had never reflected on ideas of "perfection".  

But soon thereafter I attended "est", an impactful self-help seminar where I was first exposed to certain Eastern spirituality principles skillfully collected and experientially presented to help participants radically transform their lives. 

The key est teaching was acceptance of the present moment – emotionally accepting "what is" because it could not be otherwise.  [See Getting "IT" at est, ] Apt to this teaching was the foregoing "perfection" definition, by est's founder Werner Erhard:  

"Perfection is a state in which things are the way they are, 
and are not the way they are not.  
As you can see, this universe is perfect."
Intrigued by est, I began reflecting about "perfection" and sometimes wrote sutras and essays, later posted online.  Accordingly, many Silly Sutras postings deal with my evolving reflections on "perfection". Because these reflections significantly have helped my spiritual opening process, I have shared them hoping they may help others, as they have helped me.

After est, I soon realized that in our phenomenal duality reality "perfection" is an idea, which implies it's opposite – imperfection; that we can't have one, without the other. So, a "perfect" person isn't possible.

Ultimately, I became persuaded by non-duality teachings discouraging "vain striving for perfection in a world where everything is relative" – and impermanent.

But for a while I mistakenly believed that there were exceptions to my conclusion that an infallible "perfect" person isn't possible.

This happened after I was blessed to meet my beloved venerable Hindu guru, Sri Dhyanyogi Madhusudandas. [ See The Luckiest Day of My Life ~ Meeting My Spiritual Master ] and also met certain other "enlightened" spiritual teachers in the US and India. Whereupon, I became a "born-again Hindu", and read and recited Eastern scriptures and liturgy glorifying divinity of "gurus" and awakened "buddhas". 

Naively, I thereafter began projecting "perfection" onto Guruji and a few other "enlightened" teachers. But, ultimately, I realized from inner and outer experience that incarnation is limitation, and that however evolved an incarnate being may be s/he is fallible; that here on Earth, where we experience life in apparent physical bodies, human fallibility 'goes with the territory' – that "to err is human".

With that realization, I ceased projecting "perfection" onto individuals and began relying on inner – not outer – authority. No longer a "born-again Hindu" I became, and remain, an "Uncertain Undo" , seeking relief from belief.

My devotional motto became, and remains:
"Adoration of the Infinite; not adulation of the incarnate".

And I wrote The Law of Flaw, a poem beginning with these verses:
All people are flawed;

none are perfect.

But the most flawed,

are those who think or claim they're perfect.

In reading the seemingly contradictory above quotes about perfection please remember that in this impermanent world of relativity and duality words often point paradoxically or metaphorically to Eternal truth, which is ineffable. So
"The truest sayings are paradoxical."
~ Lao Tzu
 
Whether or not we may agree that "perfection is a state in which things are the way they are, and are not the way they are not",  I hope this perfection definition helps you – as it helped me – find inner peace and happiness by emotionally accepting "what is" NOW, because it could not be otherwise. 

But let us remember that emotionally accepting the present moment need not deter us from questioning or nonviolently resisting – like Dr. Martin Luther King, Jr. and Mahatma Gandhi – pervasive suffering and injustice caused by human ignorance and greed, while envisioning our evolutionary transcendence thereof. 

And so may it be!

Ron Rattner